San Diego Opera Gala 2014
(page 2)
Leoncavallo's Pagliacci
"The Comedy is Over" but the season has just begun!
More Social Diary Event Coverage ....HOME
Opera highlights: Fast paced fun from cocktails, to riveting performance, to gala dinner and dancing.
The Gowns: Helene Gould's riveting lace inset gown by MIKAEL D, Lee Clark's ruffled Ralph Lauren Couture (you might recognize it from the over-the-top advertisement intro. to Downton Abbey), Mary Lyman in a mesmerizing shade of irridescent blue and strapless true ball gown by Oscar de La Renta, Emma Zuckerman in black strapless KaufmanFranco, Sheryl White in Naeem Khan, Lee Goldberg in ravishing red Valentino, Annika Kovtun in Herve Leger top and skirt by.... Annika Kovtun!, Dow Diva's amazing Diva Iris Strauss in colorful Zang Toi, and Claire Reiss in Monique Lhuillier!... while Karen Cohn chose a different Monique Lhuillier.
The Quotes: "The Gala was fabulous! Everyone celebrated the success of the Opera like a proud family! Ian is a genius!" - Mary Lyman
"Catering by Jeffrey Strauss was wonderful and the decor was outstanding." - Lee Clark
"The gala performance was Pagliacci. The gala was gorgeous Italian circus with the delicious dinner catered by Jeffrey Strauss. Great party and just gorgeous circus tent decor by Jim Lennox. Stunning! We had the best gala ever this year. Stunning decor and delicious cuisine and patrons danced into the wee hours!" - Karen Cohn
"My favorite part was walking into the Gala for the first time and seeing how gorgeous it looked and having fun with friends." - Sheryl White
"The chorus was absolutely fabulous! The women's bathroom... speechless!" - Annika Kovtun
"The party was the best, and most beautiful we ever had!" - Lee Goldberg
"The opera by Jeffrey Strauss was the best we ever had, and Jim Lennox of Pacific Events did a fabulous job onb the decor A gorgeous evening and gala. I think everyone was very happy and stayed till the end." - Iris Strauss
"It is a tragedy within a comedy" can be learned from the opera Pagliacci by Leoncavallo ~ the International Opera Season Opening opera of the San Diego Opera. It was perfection in every detail; from costume to the balance of voices, all are of the finest quality under the Directorship of our very own, the most respected, capable and be loved Artistic Director, Mr. Ian Campbell. The post opera gala was an extraordinary experiences! The magical Lady's Lavatory ~ imagination, yes, it went well with the Opera!" - Claire Reiss
Be advised strictly no downloading, publishing, broadcasting, printing, or copying of photos or content. Please email purchase requests of photos you are in.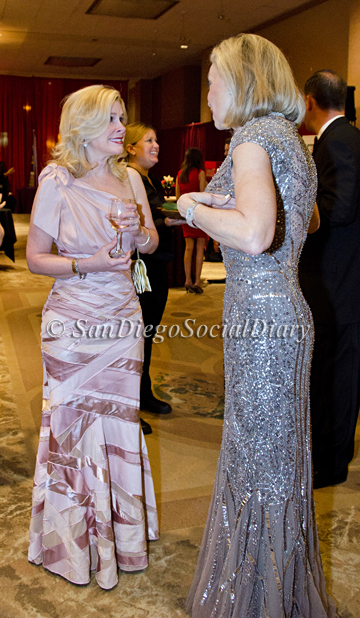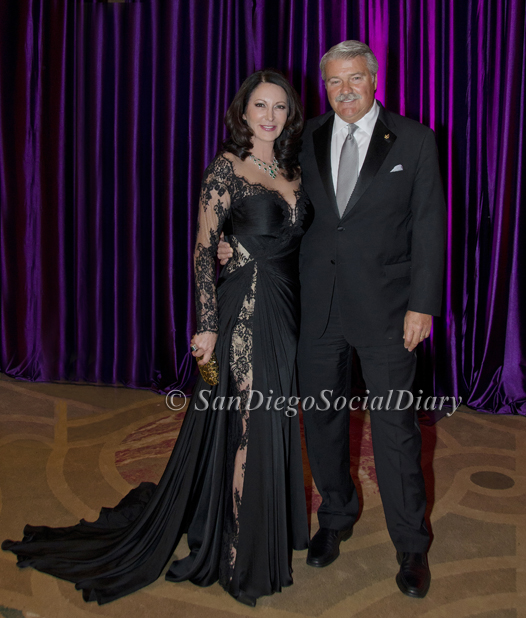 Elizabeth Dewberry and Karen Cohn ** Helene and George Gould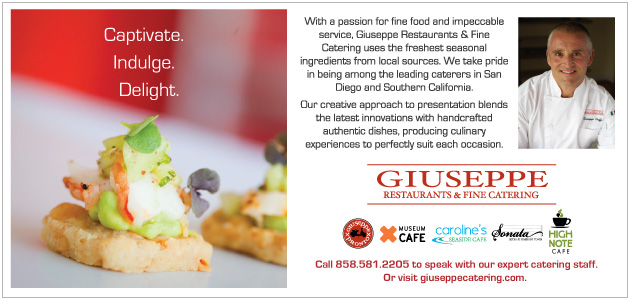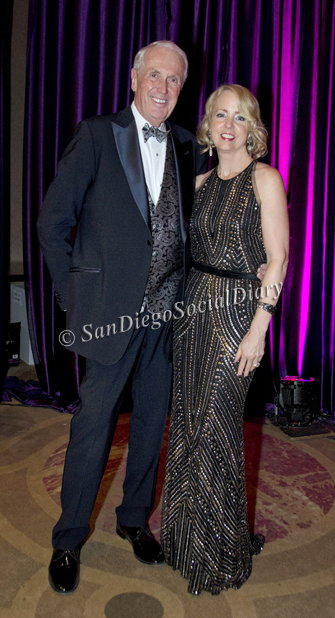 Harvey and Sheryl White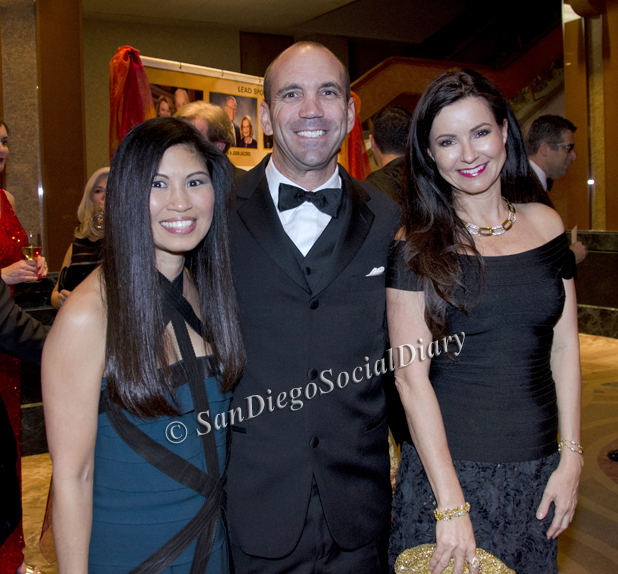 Lori Walton with Gordon and Annika Kovtun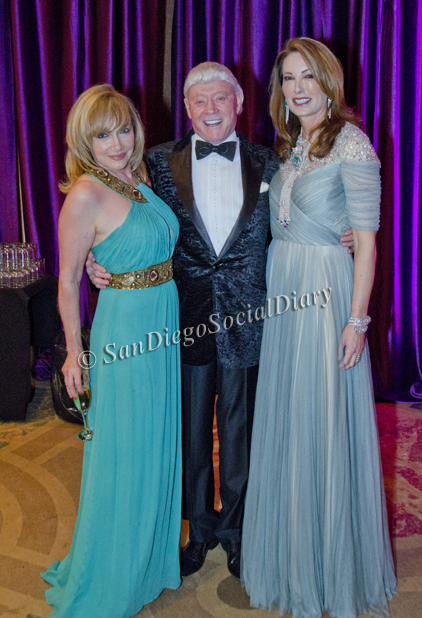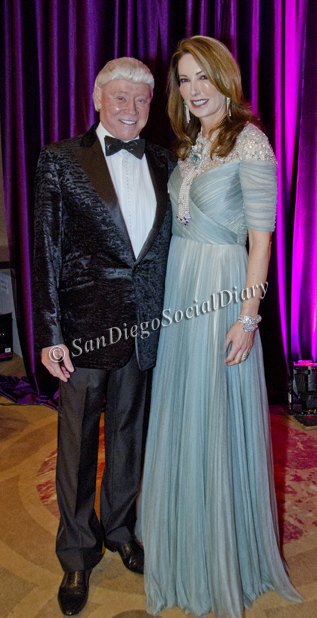 Lynda Kerr with Harry and Valerie Cooper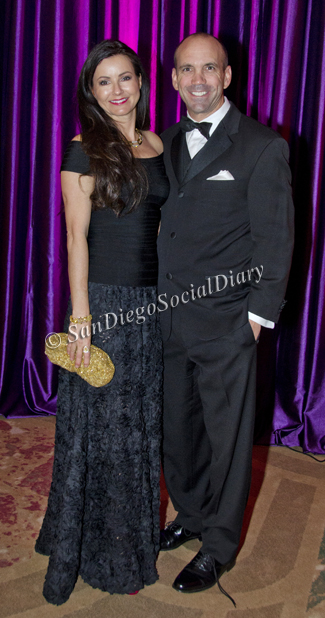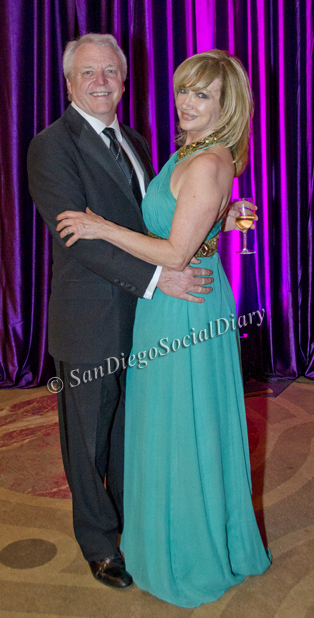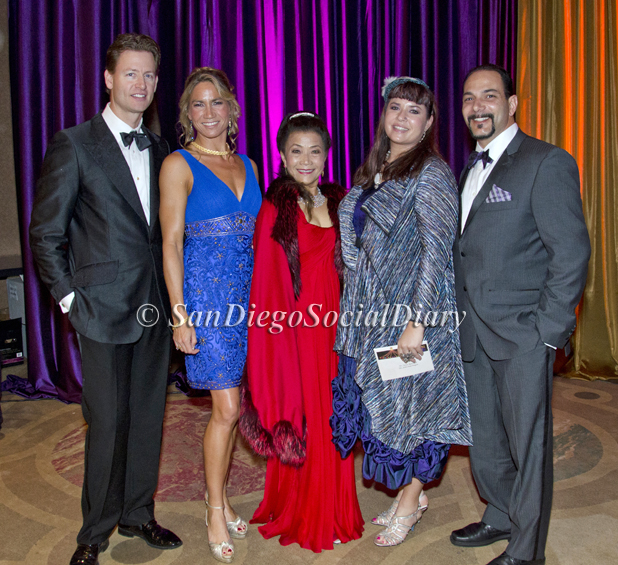 Erik Johnson and Natasha Reiss with Claire Reiss, and Tanya Reiss and J.P.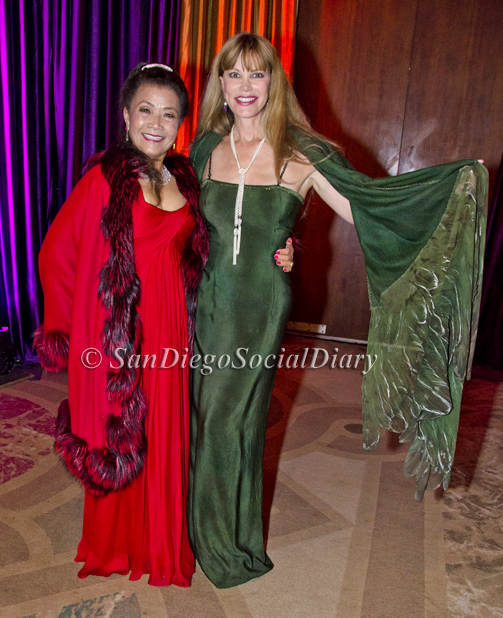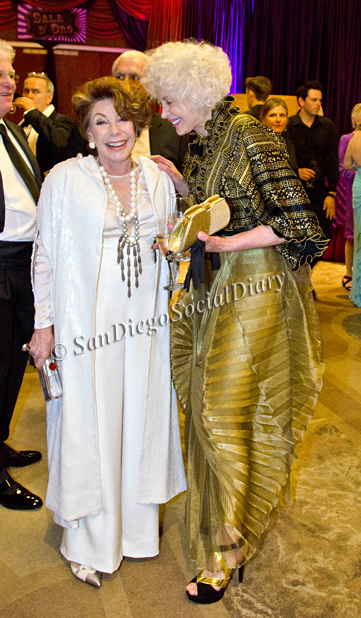 Claire Reiss and Margo Schwab in Jordan ** Karen Fox and Marsha Rebelo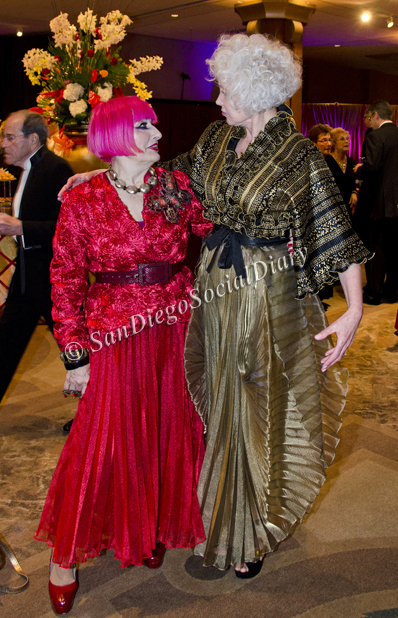 Zandra Rhodes and Marsha Rebelo ** Richard and Jennifer Greenfield
Ian and Sally Leisegang (he's with JP Morgan in LA, is our representative for our endowment, and he's on the Opera board).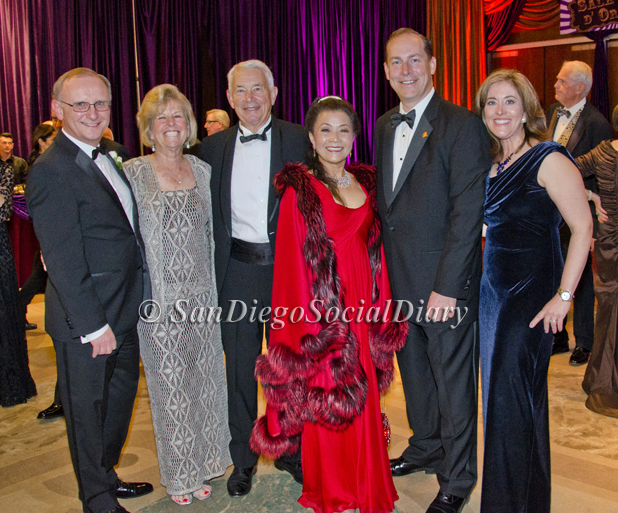 Dr. Michael Kosty, Mrs. Billie Jorgensen, Mr. Mark Jorgensen, Claire Reiss, Mr. Kirk Jorgensen (Candidate for 52nd Congressional Representative Office), Dr. Georgine Jorgensen (Kirk's wife.)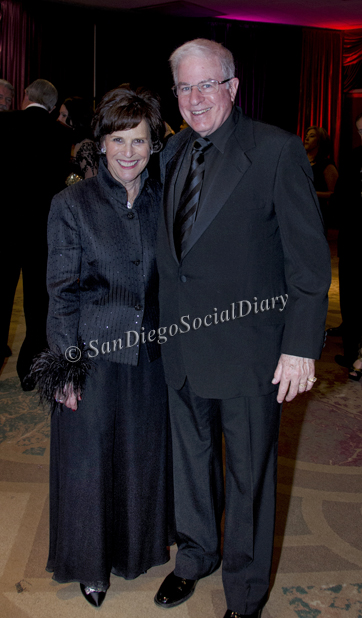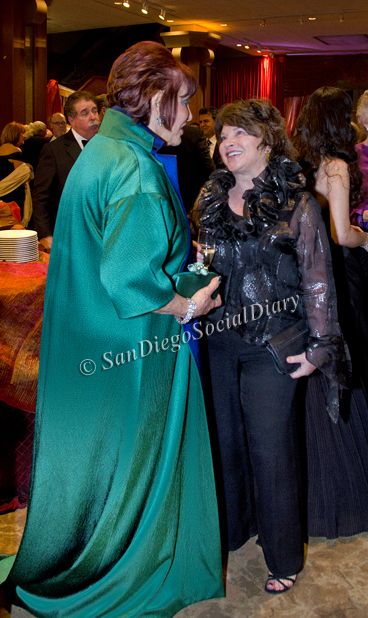 Sheila and Jeffrey Lipinsky ** Iris Strauss and Marsha Chandler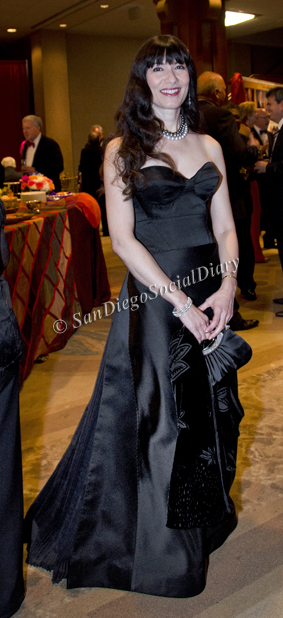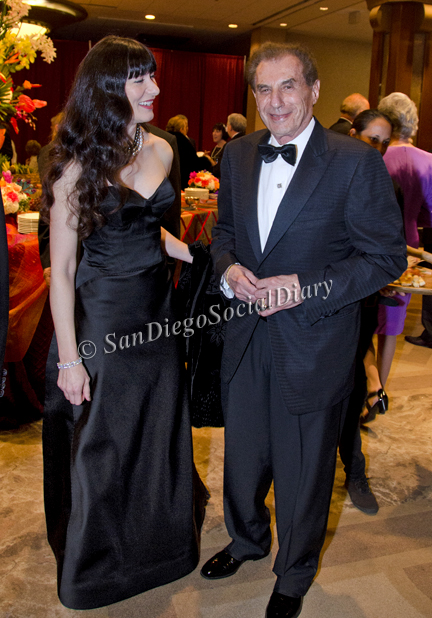 Emma and Leo Zuckerman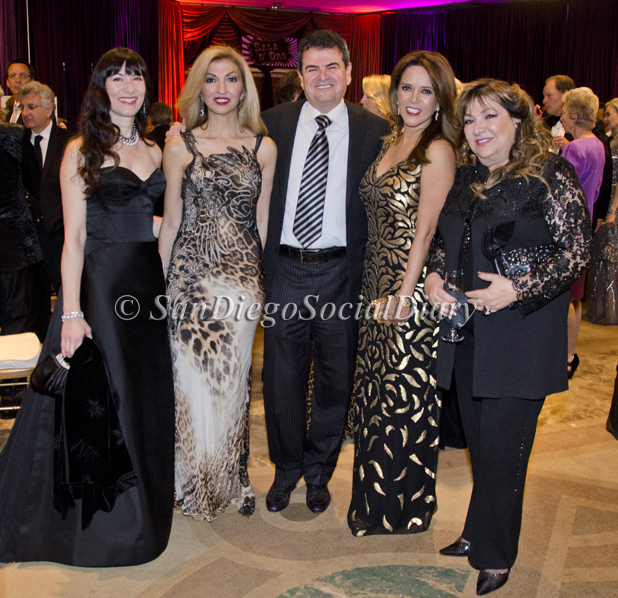 Emma Zuckerman with Abeer and George Hage, Rocio Flynn, and May Zawaideh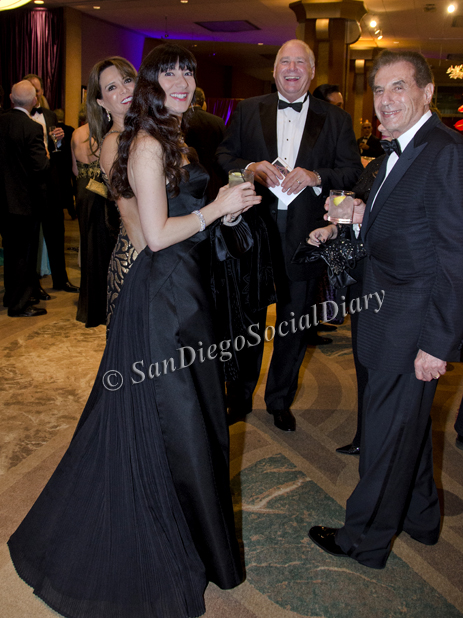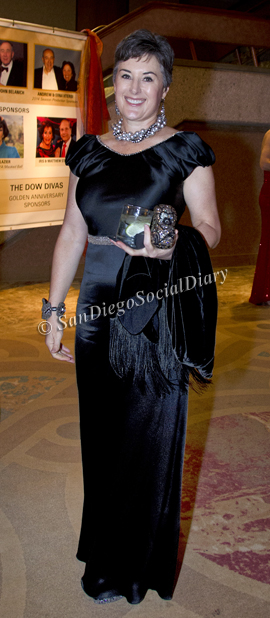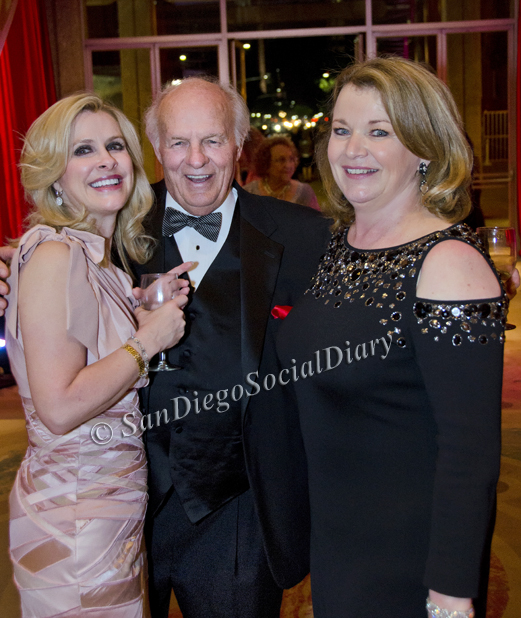 Olivia Farrell ** Elizabeth Dewberry and Denny Sanford with Debbie Turner
(Have something in your closet or garage that has to go.... the Rancho Coastal Humane Society would be pleased to have a donation to support retired military dogs, animal adoptions, and aid seniors in need keep their pets)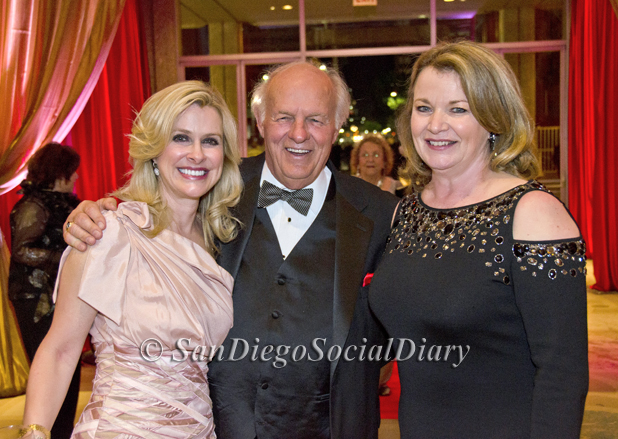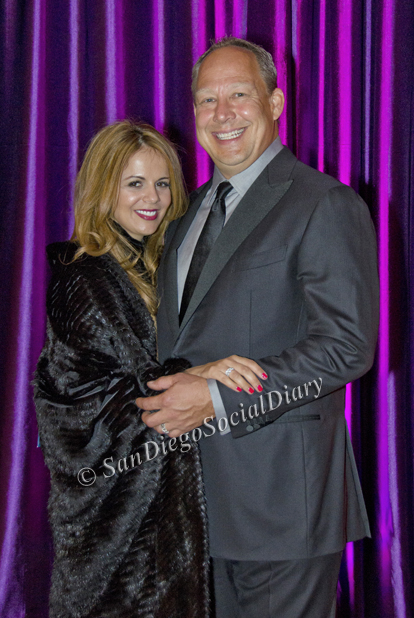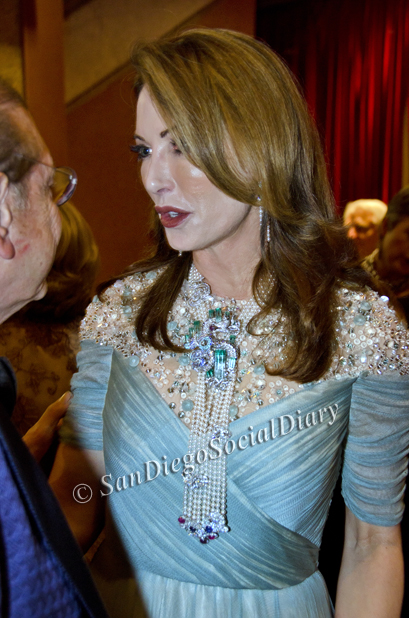 Linda and Andrew Shelton ** Valerie Cooper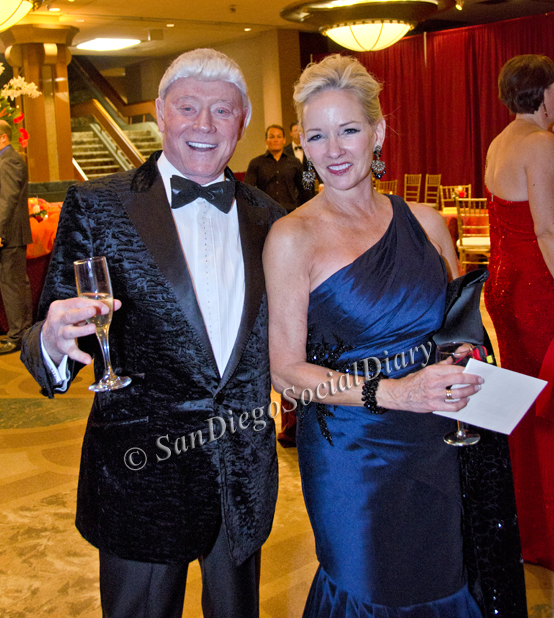 Harry Cooper and Andrea Wait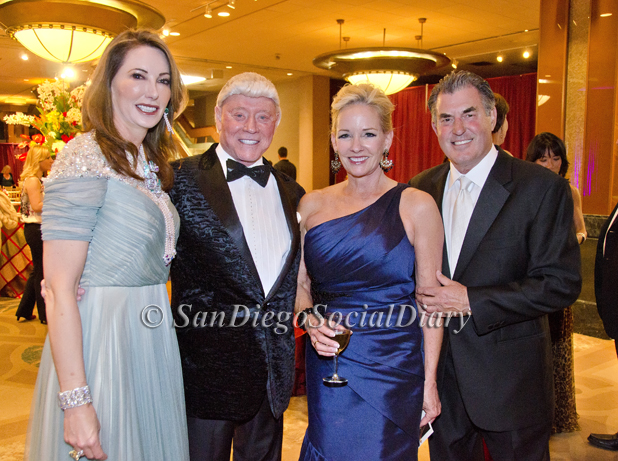 AND THE TOWN SCOOP
Proud to help out - helping another family locate their missing dog..... Looks like a turnover coming to a restaurant in La Jolla??

Quote of the Week: "Gravitation is not responsible for people falling in love." - Albert Einstein

San Diego Social Diary Collector's Edition Books Available
at Ocean Girl, Bowers La Jolla, the MCASD Gift Store, John the Tailor's, Statements La Jolla, and by special arrangement
through San Diego Social Diary
email SocialDiaryMargo@gmail.com
First Edition San Diego Social Diary Collector's Edition featuring Katerina and Darwin Deason is sold out!!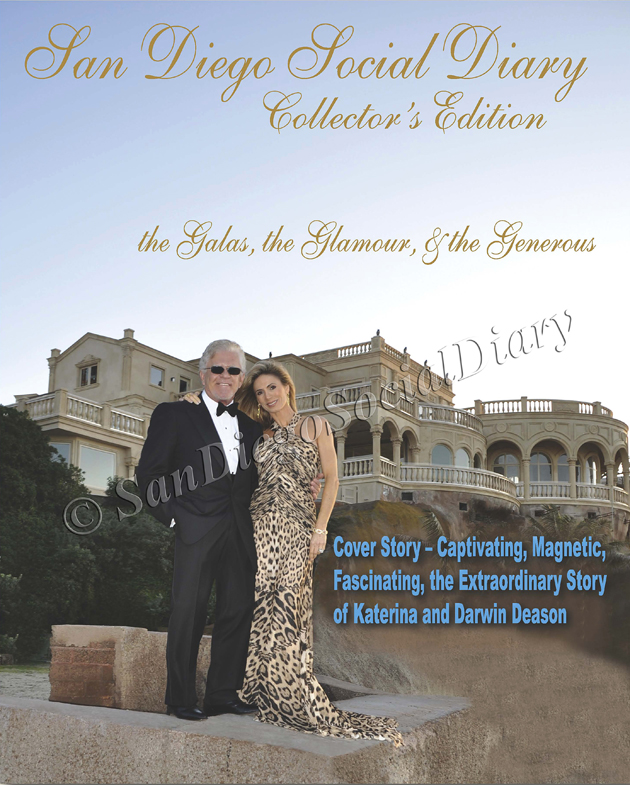 San Diego Collector's Edition First Book - Thank you to our Cover Couple,
the very dynamic Katerina Deason and Darwin Deason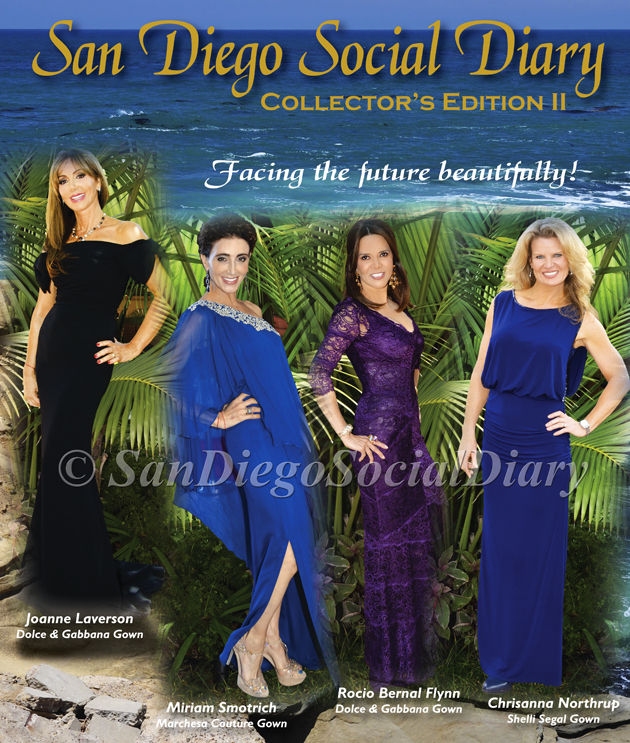 San Diego Collector's Edition Second Book - Thank you to our Cover Ladies Joanne Laverson, Miriam Smotrich, Rocio Bernal Flynn, and Chrisanna Northrup
Follow us on Twitter twitter.com/SocialDiaryMag
Follow us on Facebook facebook.com/#!/margo.schwab
More Social Diary Event Coverage ....HOME
reported and photographed by Margo Schwab
publishing support and photoshopping by Scott Johnston
Please join us for fun informative updates on Twitter and Facebook

Email Commentary to be added
email SocialDiaryMargo@gmail.com
great job margo! always so exciting to read your scoops! Judge C.
* Margo Schwab, MBA, more formally known as Margaret E. Schwab, has produced, written, interviewed and photographed for various media organizations since 1989. Schwab attended Holton Arms School, La Jolla Country Day School and La Jolla High School. Schwab has a B.A. from Scripps College, spent a business internship with S.A.I.C., Science Applications International Corporation, and earned a Masters of Business degree, M.B.A., from the University of San Diego by way of Claremont Graduate School . Schwab additionally took college courses from Harvard University, and Syracuse University. Schwab volunteers for numerous charity organizations. She also continues to support animal organizations and the prevention of people and animal abuse. Schwab is the editor and co-owner of The Social Diary.
Margo Schwab and Scott Johnston of The Social Diary Magazine are pleased to announce a partnerships with the San Diego Humane Society and SD METRO Magazine. They have also partnered with Country Friends and the San Diego American Heart Association and the Arthritis Foundation.
Margo Schwab and Scott Johnston are both members of the La Jolla Beach & Tennis Club (Margo Schwab since 1974) and both are now members of the University Club and its worldwide ClubCorp Compass Society. Margo Schwab and Scott Johnston are Police Press credentialed by the Chief of Police, William Lansdowne.
San Diego's The Social Diary would like to say a special thank you to our advertisers.
Rancho Coastal Humane Society and Jim Silveira
San Diego Symphony
SNAP - Spay and Neuter Action Project
KCM Group - Construction Management and Consulting Services
Symbolic Motor Car Company
Bowers Fine Jewelry
Juelerie - Pamela Pogue
JSylvester Estate Home Builders
Helen Woodward Animal Center sponsored by Tiffany and Jim Mahoney
San Diego Humane Society sponsored by Taylor Miller
Animal Fashion by Jordan
Giuseppe Restaurants and Fine Catering - Giuseppe Ciuffa
The University Club Atop Symphony Towers and ClubCorp - Eric Affeldt
Cafe Milano on Pearl Street La Jolla
The Marine Room - Chef Bernard Guillas
The Animal Hospital of La Jolla
Eugene Ladopoulos of Mistra Estates Olive Oil
Warning ** photos, video and writing on this site are the
2013 copyright, all rights reserved, of The Social Diary LLC and its subsidiaries including San Diego Diario Sociales - Su Conexión Con la Sociedad, no reproduction of any part or parts is allowed without written permission by Social Diary Magazine