'The Art of Neiman Marcus'
Lux and Exclusively Yours to View
More Social Diary Event Coverage ....HOME
It was a very coveted party invite, for all the right reasons. Neiman Marcus of Fashion Valley hosted a nonpareil evening of lux in every dimension.
The event location December 13th, 2012, was the breathtaking Grand Del Mar. Cocktails centered on Veuve Clicquot bubbly were enjoyed on the terrace. The view was spectacular. So were appetizers and a who's who 'A List' of fashionable folk.
Among the well tressed and well dressed were Jennifer and Richard Greenfield, Susan Spath of Kern Company, Jane Ottenstein (a wonderful supporter of Seacrest Villages), Ellen and David Dolgen (Ellen is the talented author of Shmirshky), San Diego Social Diary's Margo Schwab and Scott Johnston, Abeer and George Hage, Heidie Brockman, Kholoud Risheq and her mother, Sylvia and Eduardo Iniguez, Adrian Reyes, Brooke Koehler, Denise Phillips, Evva and Mike Fenison, Rocio and Mike Flynn, and Jo Ann Kilty.
Jo Ann looked spectacular in a beautiful gold jacket by Monique L'huillier.
Also there beautifully dressed in holiday spirit were Michelle Butler, Misha Sosinsky, Miriam and David Smotrich, Socorro Fimbres with an entourage of friends, Valerie and Harry Cooper, Vikas Bajaj, Lynelle and Bill Lynch, Mary Lyman and Jon Teeuwissen, and Misha Sosinsky.
With theatrical esprit, guests were drawn from the terrace into the spectacular dining room as giant double doors were opened for dinner.
And dinner worthy of royalty was served with service of perfection.
A Butternut Squash Soup with Pepitas and a touch of Clover Honey was followed by a petite Spinach and Arugula Salad with Herbs, Candied Pecan Goat Cheese, Baby Heirloom Tomatoes and a drizzle of Champagne Vinaigrette. Guests were then given a choice of Beef Tenderloin with Braised King Oyster Mushroom and Farro and Robiola Risotto or, Mirin-Glazed Sea Bass with Wasabi Potato Puree, Tempura French Green Beans and Ginger Beurre Blanc.
Dessert was a naughty but very nice Criollo Chocolate-Banana Torte with Caramel Peanut Toffee Ice Cream. All was enjoyed with Paul Hobbs 'Crossbarn", Chardonnay and Newton "red Label' Cabernet Sauvignon Napa Valley 2009.
But the piece de resistance served up during dinner was zero calories, and definitely raised metabolism levels. It was the Neiman's Lux Fashion Show styled by Alex Yanez.
NM models beautifully flowed about the tables wearing beautiful designs of J. Mendel, Peter Pilotto, Tom Ford, Armani and more, accessorized with major jewelry including must haves by Assael, Chopard, Wilfredo Rosado. It was a whirlwind of lux, lux and fun! Then it was time to peruse and select items modeled for purchase.
It was quite the experience and quite the night! And the evening kept going as a number of people stayed quite late in the bar enjoying after dinner drinks.
Bravo to Neiman Marcus for hosting a world class Neiman's event. And special thank you's to Thomas Melody, Paul Gay, Ida Sandico-Whitaker,
and
Stylist Alex Yanez Fine Apparel, Jade Wong Fine Apparel, Jeannie Campanella Fine Apparel, Judi Evers Fine Apprel, Mehdi Pakzad Men's Clothing, King Kelkele Men's Clothing, Linda Cantonwine Ladies Shoes, Consuelo Bernal Disigner II, Susan Baker Designer Jewelry, Tasia Shuler Precious Jewelry Manager, Ashley Kattuola Designer Handbags, Lorena Sommerfeld Precious Jewelry, Arcelia Ramirez Diaz Precious Jewelry, and Antonio Wali Precious Jewelry.
Be advised strictly no downloading, publishing, broadcasting, printing, or copying of photos or content. Please email purchase requests of photos you are in.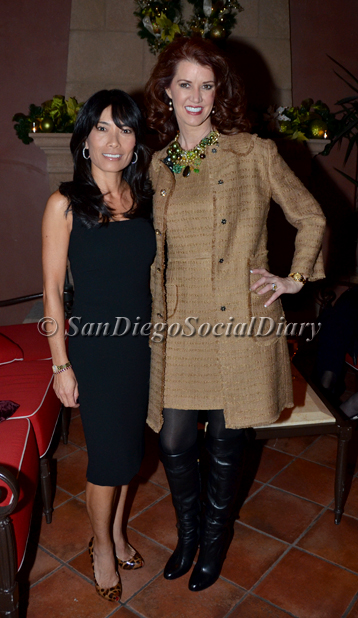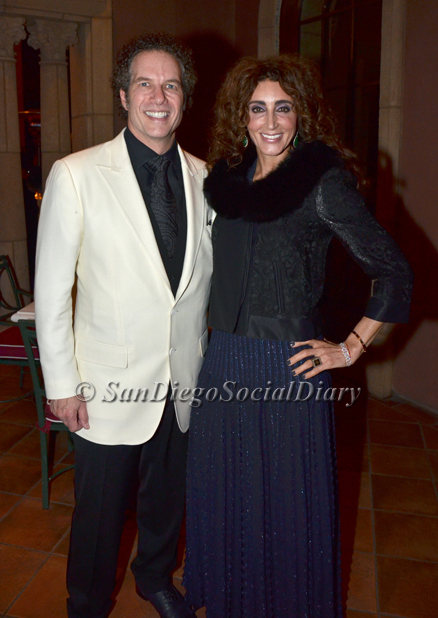 Jennifer Greenfield in Roberto Cavalli with Evva Fenison ** David and Miriam Smotrich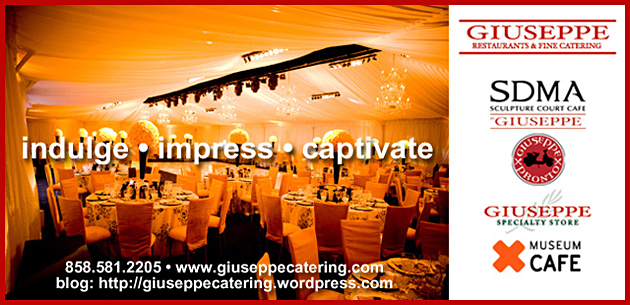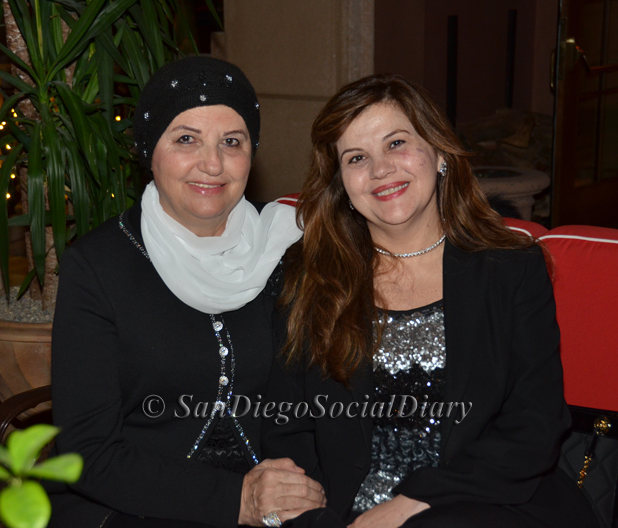 Kholoud Risheq with her mother Alia Risheq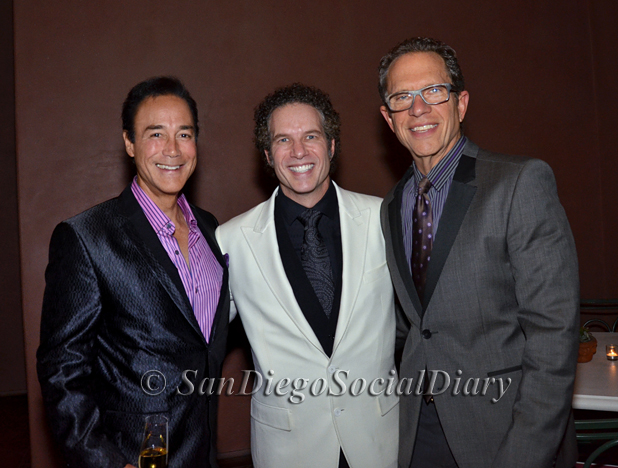 Scott Johnston with the David's, David Smotrich and David Dolgen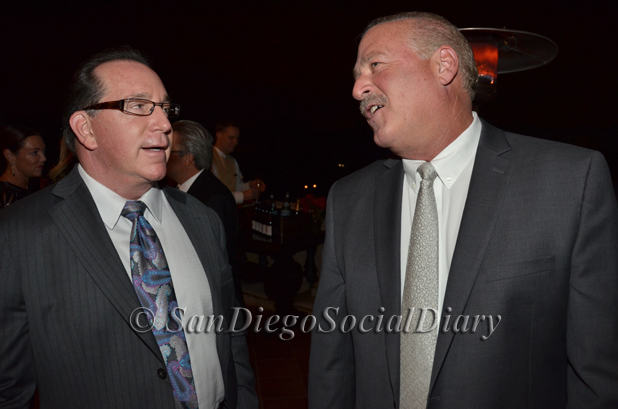 The Mike's, Mike Fenison catching up with Mike Flynn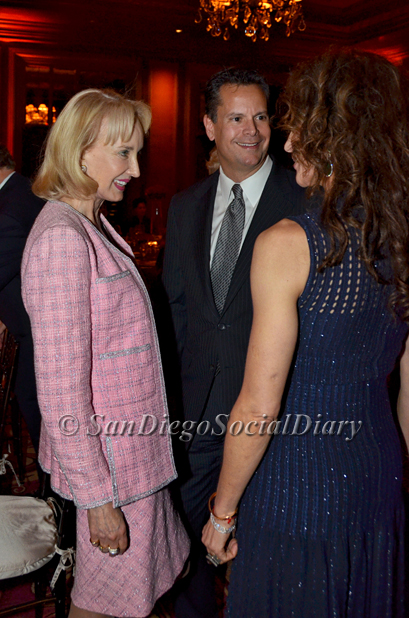 Mary Lyman in Chanel with Jon Teeuwissen talking to Miriam Smotrich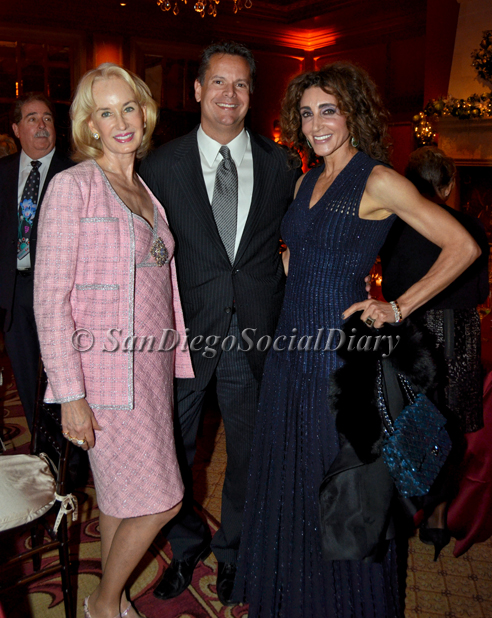 Mary Lyman and Jon Teeuwissen and Miriam Smotrich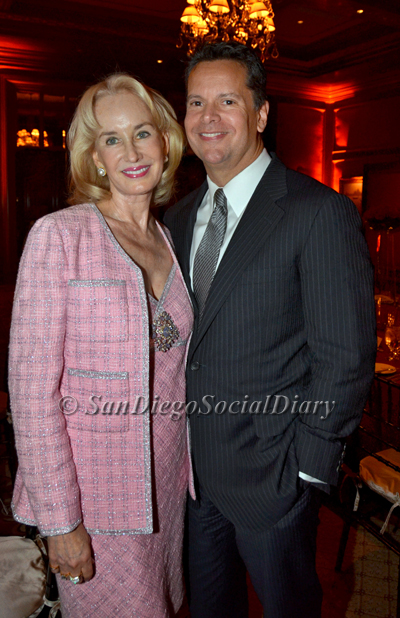 Mary Lyman and Jon Teeuwissen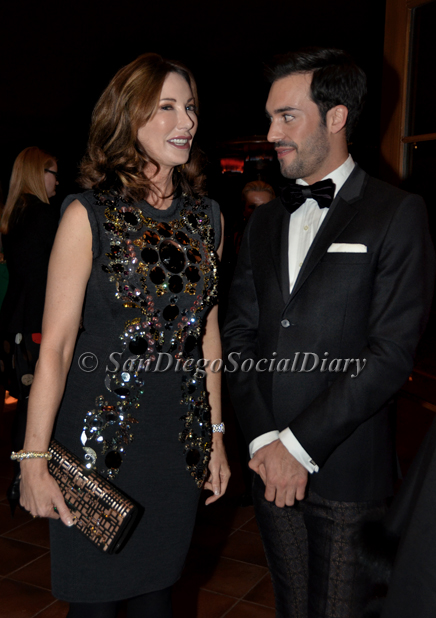 Valerie Cooper In Lanvin with a very dapper Alex Yanez, the stylist for Neiman Marcus San Diego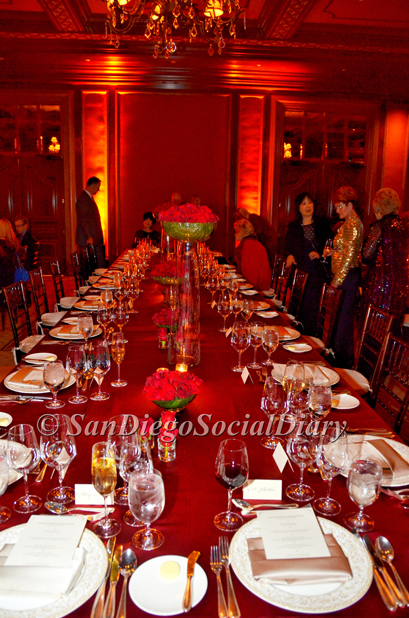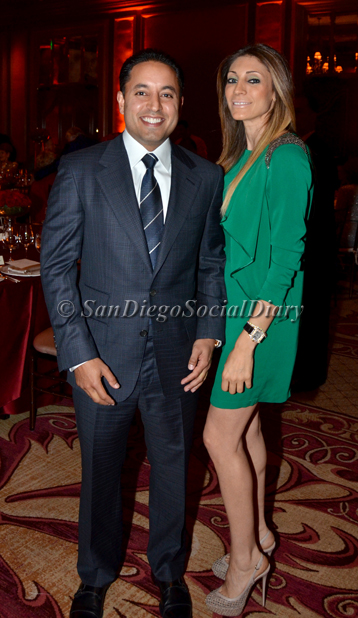 The Beautiful Table Setting ** Beautiful Guests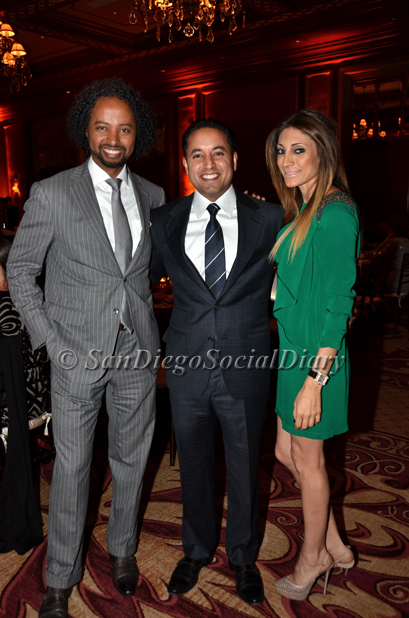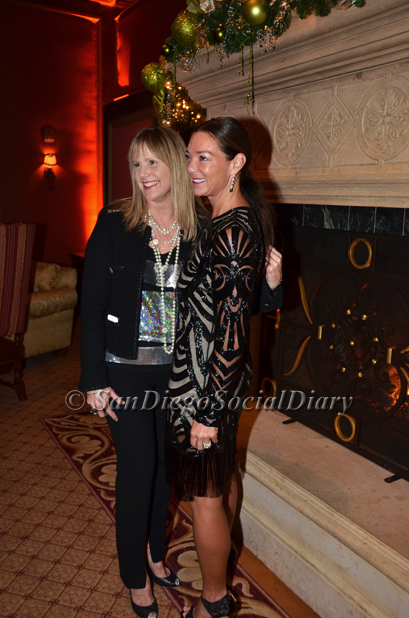 Neiman Marcus's King with guests ** On the right, a beautifully beaded Naeem Khan dress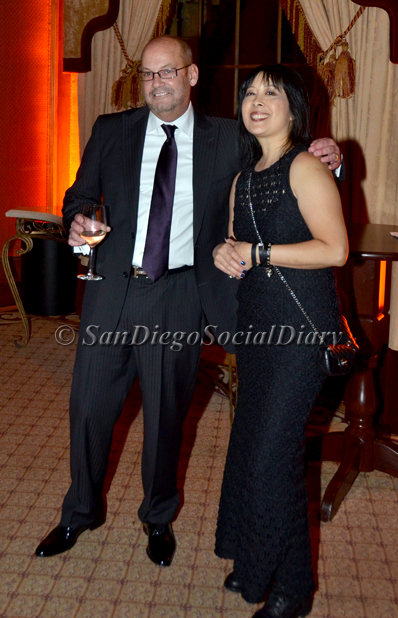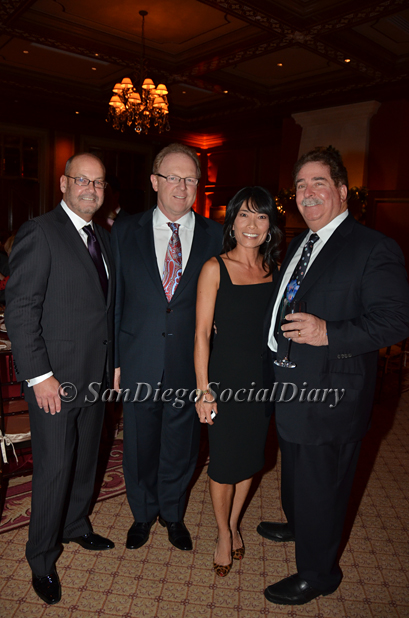 Neiman Marcus San Diego's General Manager Thomas Melody with Jade Wong ** Thomas Melody with Thomas Voss, and Jennifer and Richard Greenfield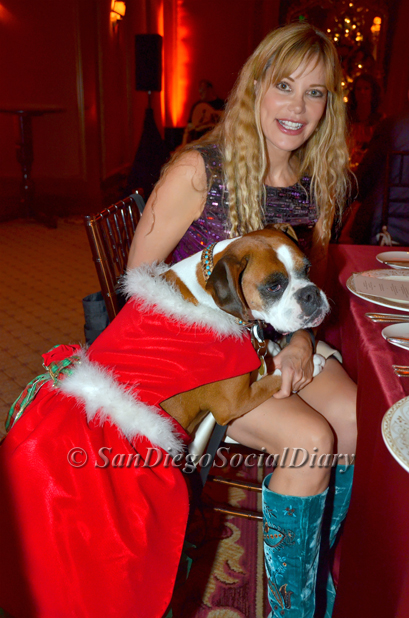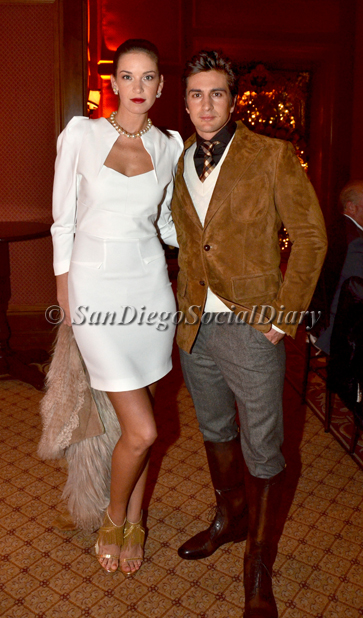 Margo Schwab and the little elf herself, Red Carpet Kima ** and the Beautiful Neiman Marcus Fashion...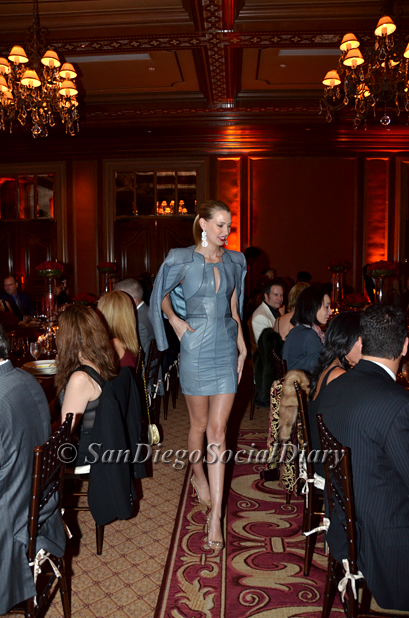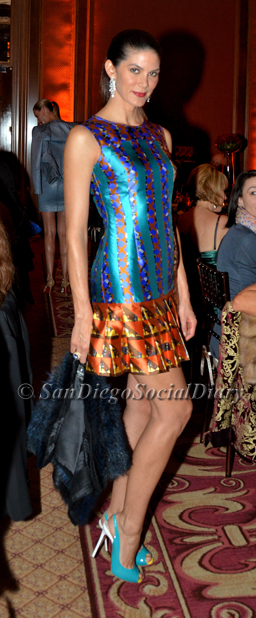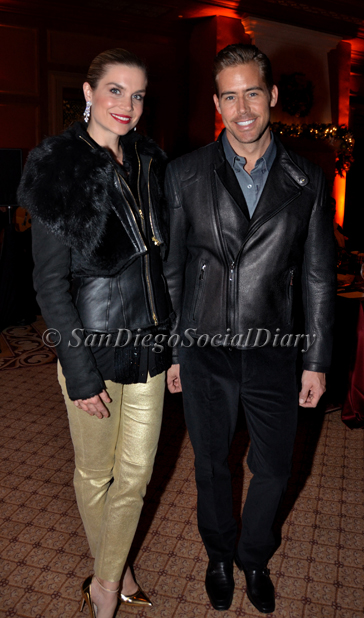 Top Surgeon Richard Greenfield with Mary Lyman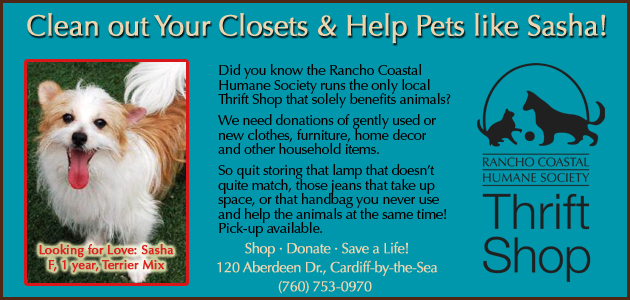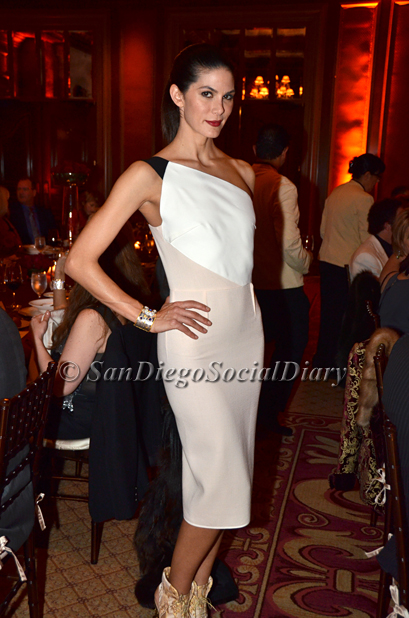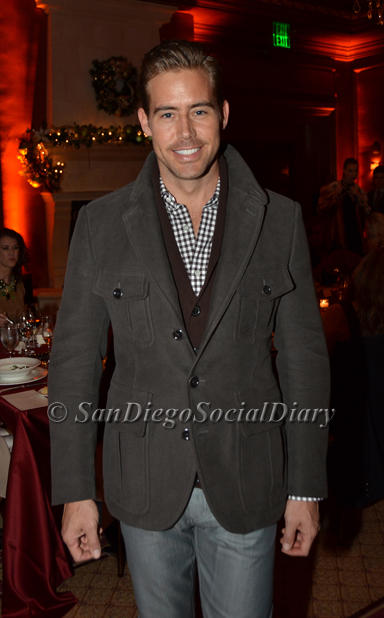 More Fashion.....mmmmmm ...love the Tom Ford Jacket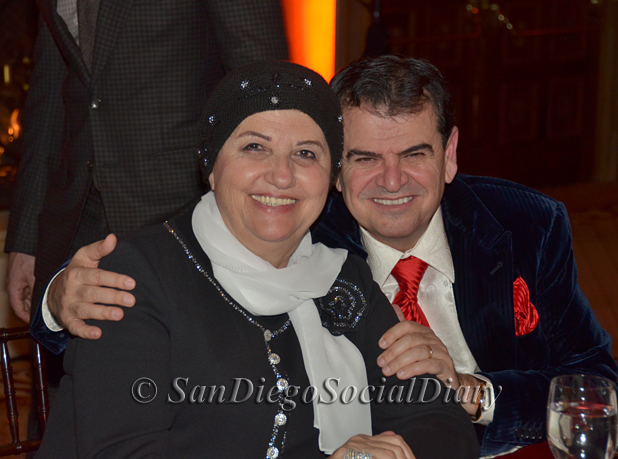 George Hage with his mother-in-law Alia Risheq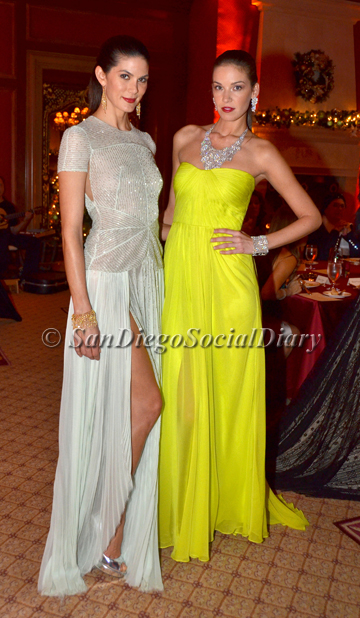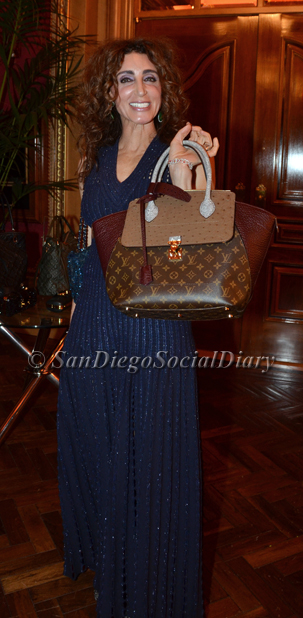 Fabulous Gowns ** And Fabulous Miriam Smotrich with a unique Louis Vuitton purse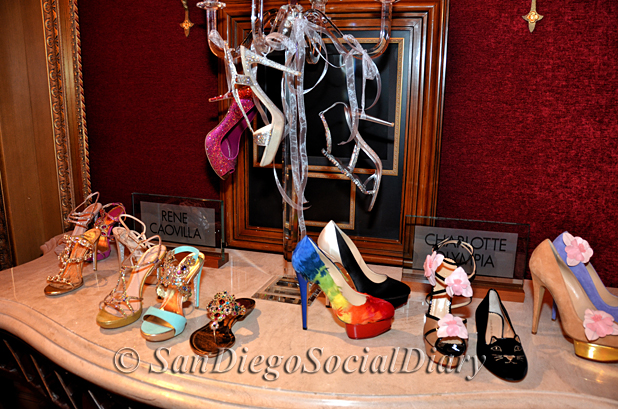 Rene Caovilla and Charlotte Olympia Shoes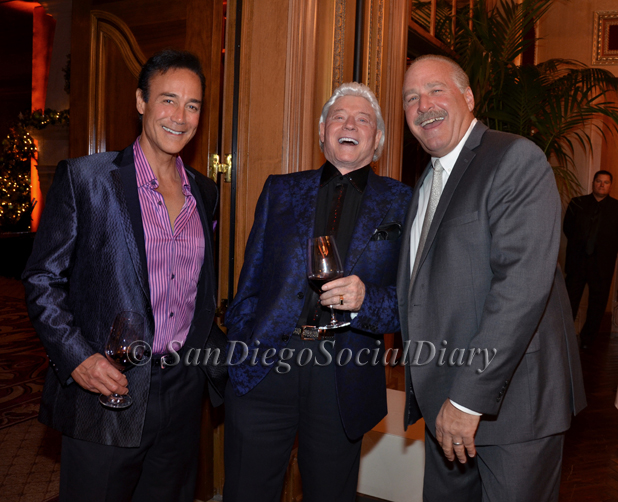 Los Hombres having fun during shopping time - Scott Johnston with Harry Cooper and Michael Flynn
Jennifer Greenfield trying on a beautiful pink sapphire and diamond necklace, with fashionable Rocio Flynn to the left....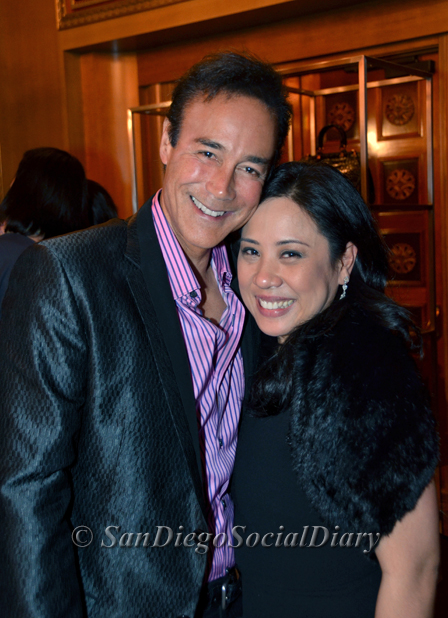 Scott Johnston with Ida Whitaker.... Ida did a brilliant job on this event!
More beautiful fashion....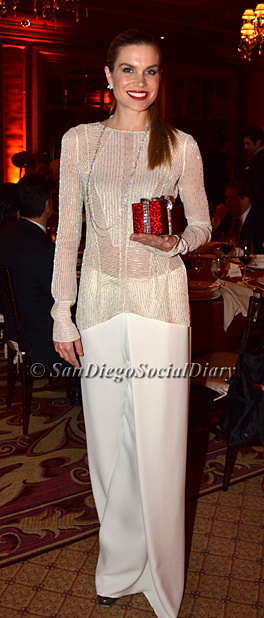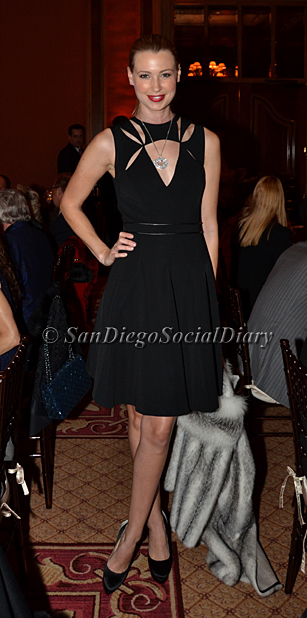 J. Mendel Gown ** Armani Dress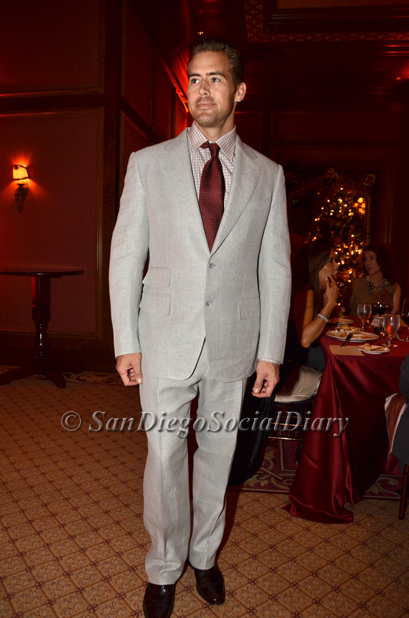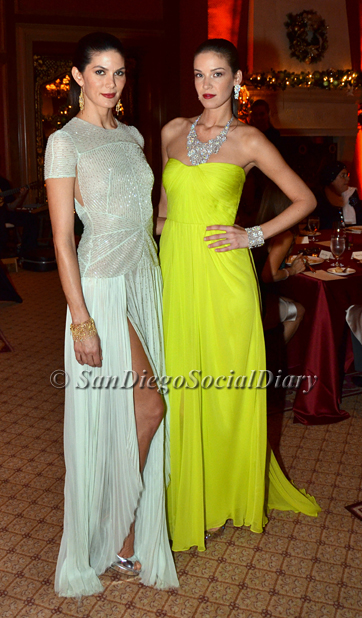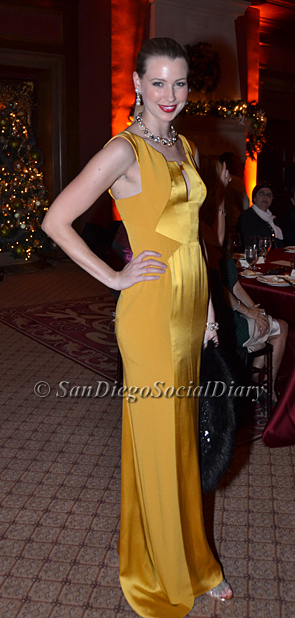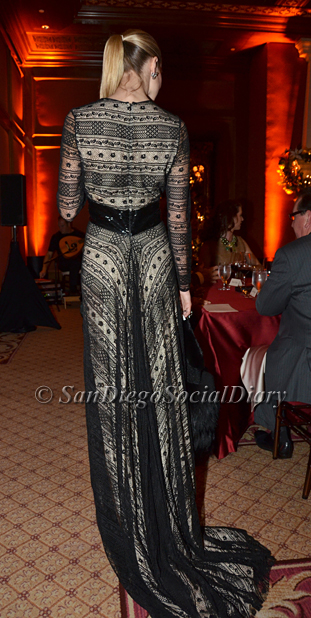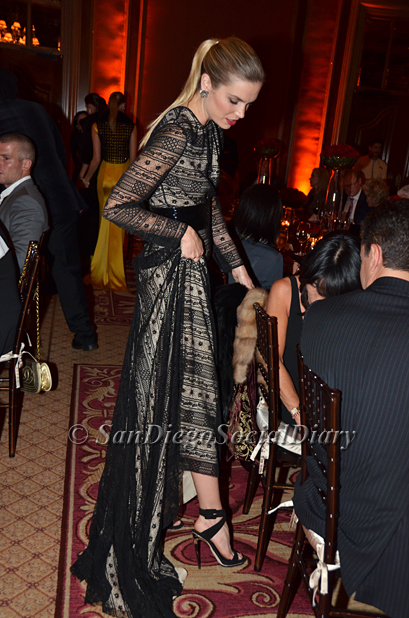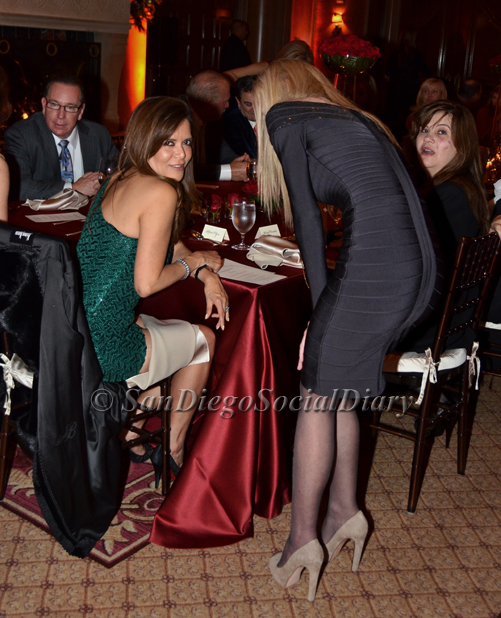 Rocio Flynn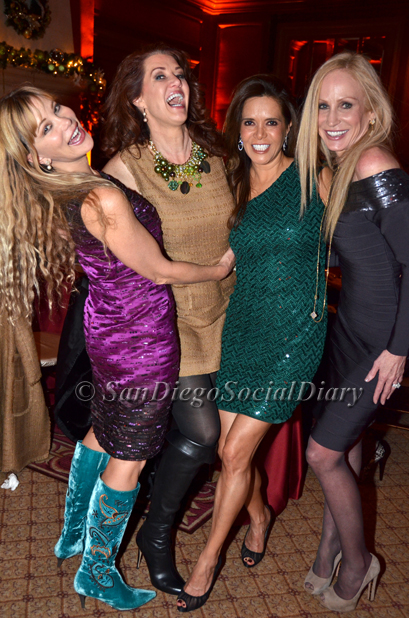 Girls having fun - Margo Schwab in Oscar de la Renta, Evva Fenison in Dolce Gabbana dress and Valentino boots, Rocio Flynn in David Meister, and Susan Spath in Herve Leger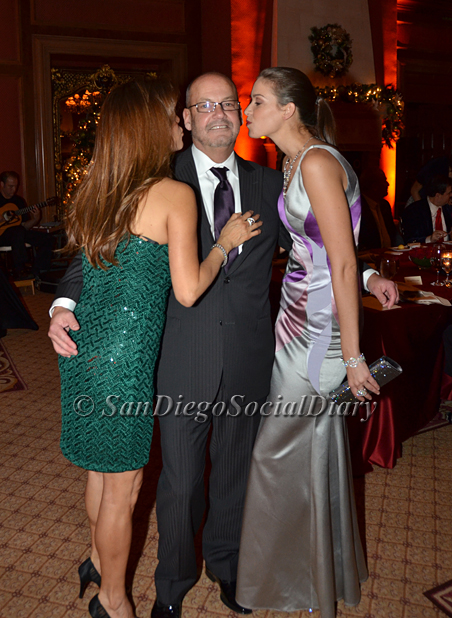 Thomas Melody getting 'bussed' by 2 fashion beauties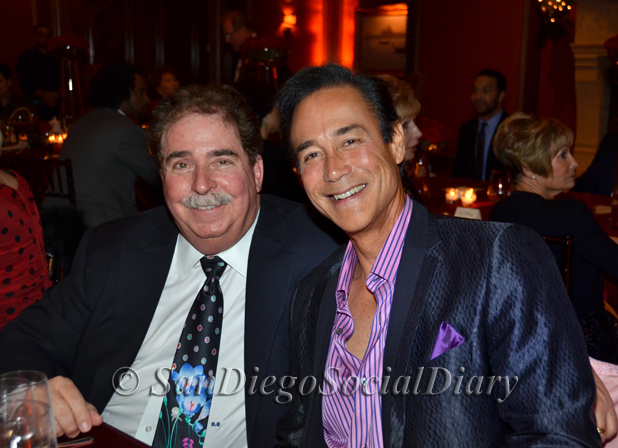 Richard Greenfield with Scott Johnston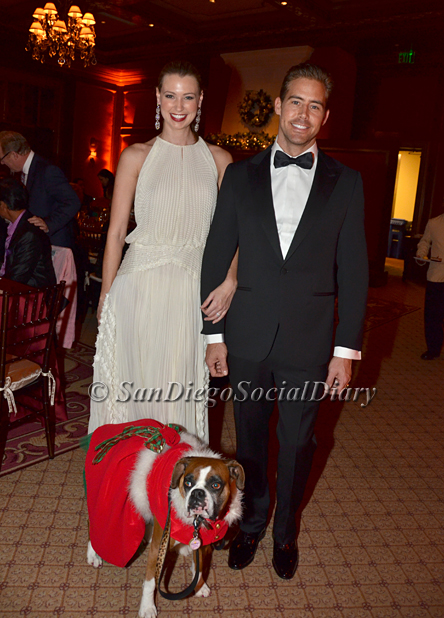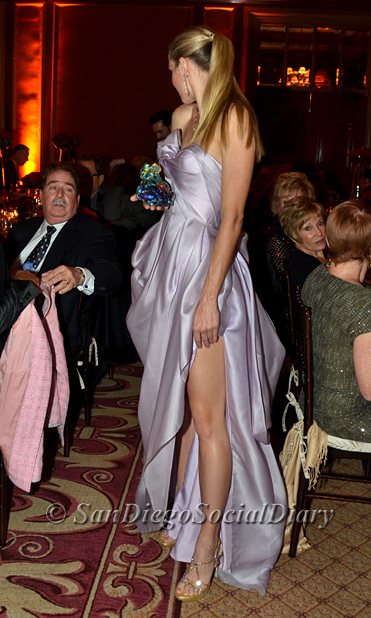 Kima in Jemima Dutra custom Christmas dress joining the models....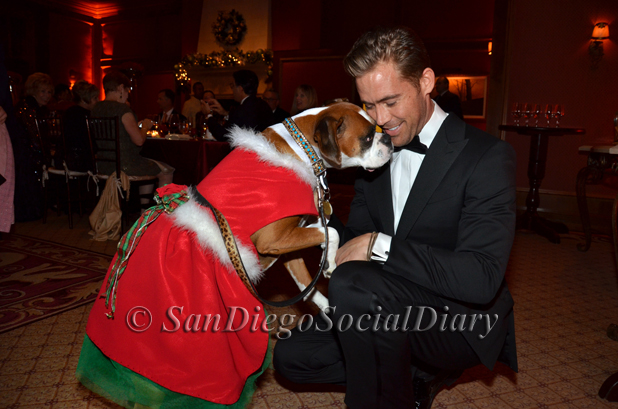 Kima loves a man looking sharp in a tuxedo!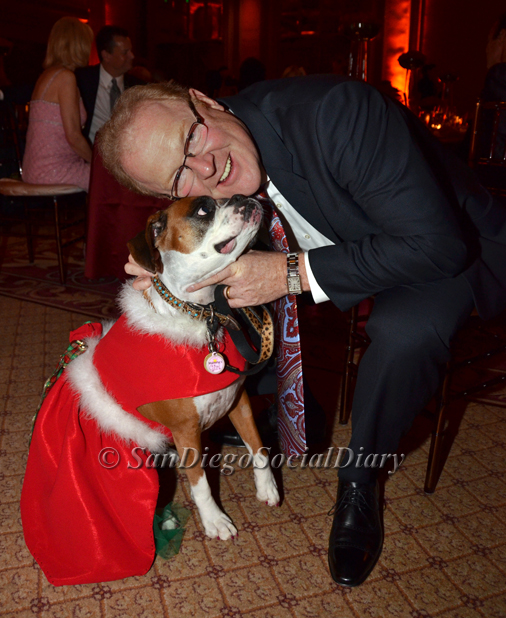 Thomas Voss getting an adoring look from Kima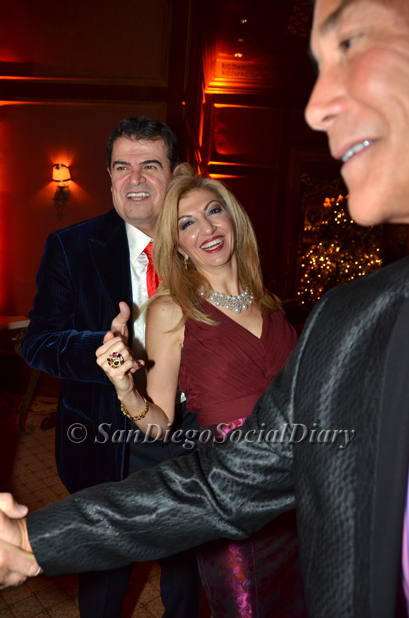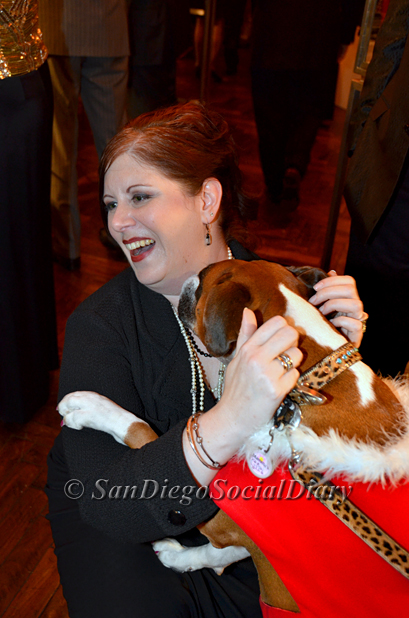 George and Abeer Hage ** Kima loves her Neiman Marcus Sales Associates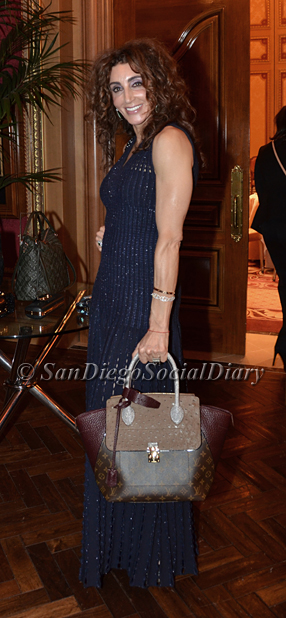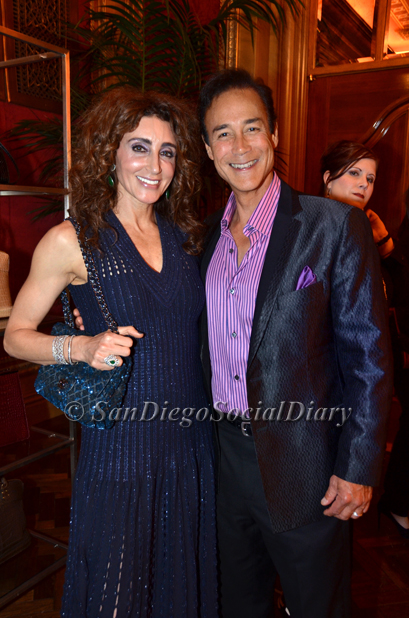 Miriam Smotrich with a taste of Louis Vuitton ** Miriam Smotrich and Scott Johnston in Versace Jacket and Zegna Shirt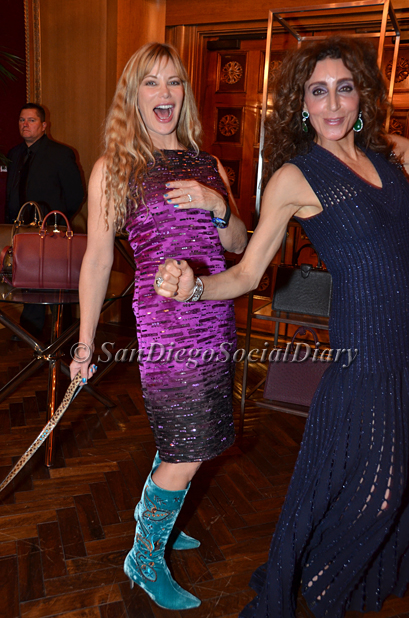 Fun!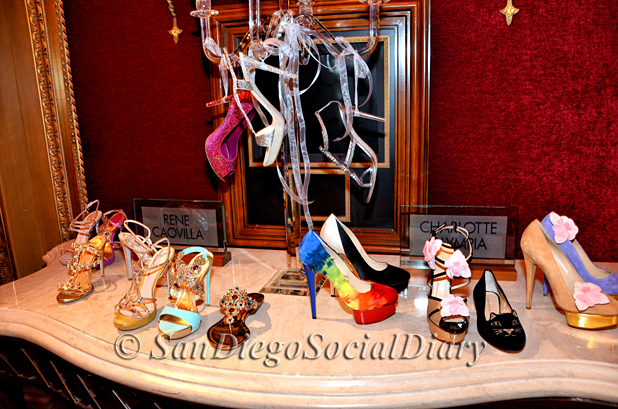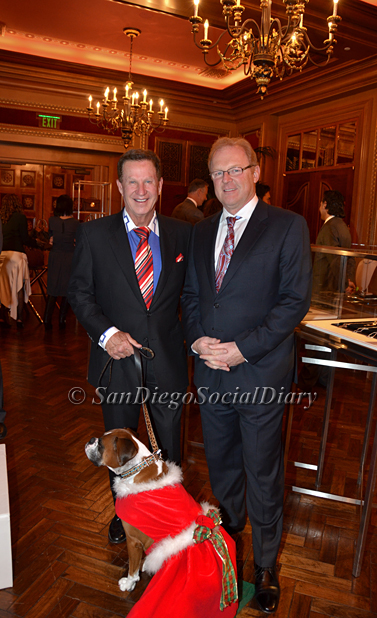 Kima giving jewelry suggestions to Doug Manchester for his girlfriend.... pictured here with Thomas Voss...
Get the Chopard necklace Doug...!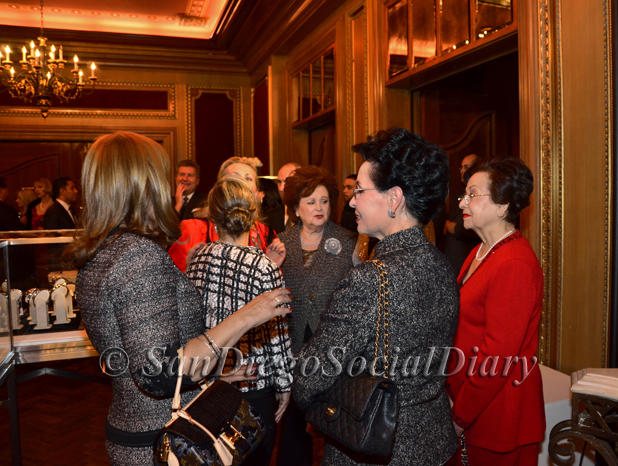 Lux Shopping of Neiman Marcus luxury items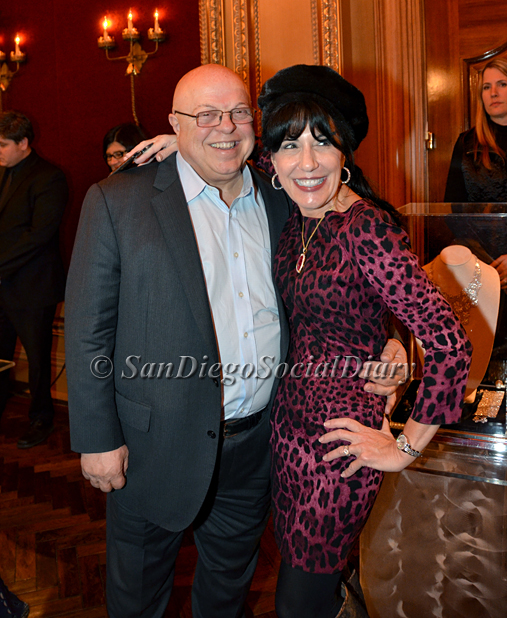 Lovely in Leopard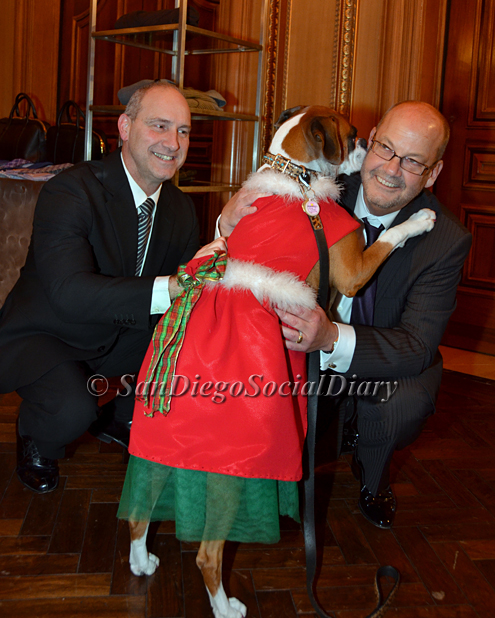 Red Carpet Kima telling Thomas Melody what she would like for Christmas as Paul Gay looks on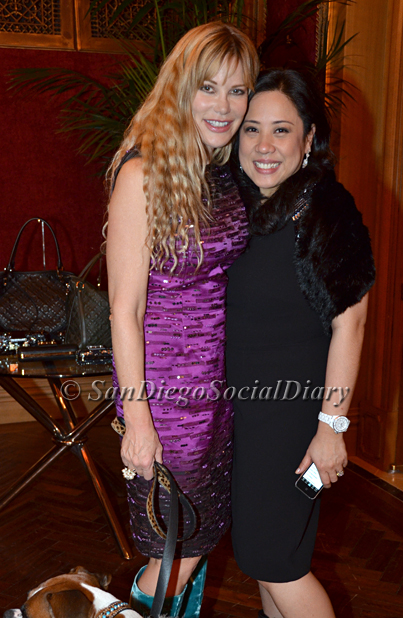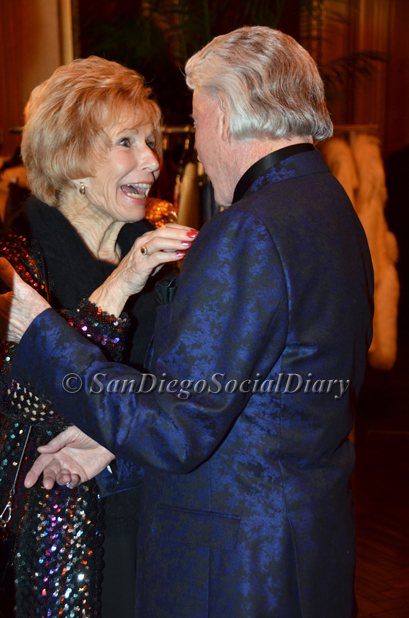 Margo Schwab and Kima with our favorite gal at Neiman's, Ida Sandico-Whitaker ** Harry Cooper in Globe conversation with Liz Henning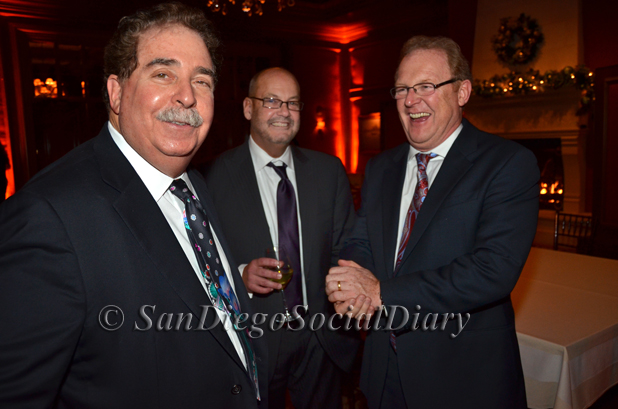 Above and below... the boys in the bar....
Above, Richard Greenfield with Thomas Melody and Thomas Voss
Harry 'Versace' Cooper, Richard Greenfield, Thomas Melody, and Thomas Voss
Follow us on Twitter twitter.com/SocialDiaryMag
Follow us on Facebook facebook.com/#!/margo.schwab
More Social Diary Event Coverage ....HOME
reported and photographed by Margo Schwab
publishing support by Scott Johnston
Please join us for fun informative updates on Twitter and Facebook

The Town Gossip
Proceeds from this event's book sales and several events, along with donations from the San Diego Social Diary, will be coupled with presentation check donations to Rancho Coastal Humane Society and the Helen Woodward Animal Center.
It's easy to support animals..... and remember, animals support the health of people by reducing arthritis and heart disease, as well as stress.
Email Commentary to be added
email SDSocialDiary@gmail.com
* Margo Schwab, MBA, more formally known as Margaret E. Schwab, has produced, written, interviewed and photographed for various media organizations since 1989. Schwab attended Holton Arms School, La Jolla Country Day School and La Jolla High School. Schwab has a B.A. from Scripps College, spent a business internship with S.A.I.C., Science Applications International Corporation, and earned a Masters of Business degree, M.B.A., from the University of San Diego by way of Claremont Graduate School . Schwab additionally took college courses from Harvard University, and Syracuse University. Schwab volunteers for numerous charity organizations. She also continues to support animal organizations and the prevention of people and animal abuse. Schwab is the editor and co-owner of The Social Diary.
Margo Schwab and Scott Johnston of The Social Diary Magazine are pleased to announce a partnerships with the San Diego Humane Society and SD METRO Magazine. They have also partnered with Country Friends and the San Diego American Heart Association and the Arthritis Foundation.
Margo Schwab and Scott Johnston are both members of the La Jolla Beach & Tennis Club (Margo Schwab since 1974) and both are now members of the University Club and its worldwide ClubCorp Compass Society. Margo Schwab and Scott Johnston are Police Press credentialed by the Chief of Police, William Lansdowne.
San Diego's The Social Diary would like to say a special thank you to our advertisers.
The Real Real - Luxury Designer Consignment
Bowers Fine Jewelry
La Jolla Cosmetic Laser Clinic
ARTS - A Reason to Survive
HG Motorsports
Eclat Catering and Home Delivery by Chef Athanasia Ampelas
Margaret's The Couture Cleaners
Donovan's - America's Best Steak & Chop House, Prime Seafood Too!
PAWS - Helping People Helping Pets
Helen Woodward Animal Center sponsored by Taylor Miller
H. Moradi Estate and Fine Jewelry on Prospect Street
Nicole Miller at The Forum
San Diego Public Library Foundation
Rancho Coastal Humane Society
San Diego Humane Society
Hot Rock Jewelry
San Diego Museum of Art
Heinz Geitz Autohaus
Smaha Law - Estate and Business Attorney John Smaha
Animal Fashion by Jordan
Juelerie by Pamela Pogue
The Museum of Contemporary Art San Diego
Giuseppe Restaurants and Fine Catering
The University Club Atop Symphony Towers and ClubCorp
WineSellar & Brasserie - featuring the Gary Parker Wine Club
Cafe Milano on Pearl Street La Jolla
The Marine Room
Ark Antiques
Extreme Pizza in La Jolla
The Animal Hospital of La Jolla
Eugene Ladopoulos of Mistra Estates Olive Oil
Warning ** photos, video and writing on this site are the
2012 copyright, all rights reserved, of The Social Diary LLC and its subsidiaries including San Diego Diario Sociales - Su Conexión Con la Sociedad, no reproduction of any part or parts is allowed without written permission by Social Diary Magazine