7928 Ivanhoe, La Jolla * 858-805-5062 * www.purebarre.com
by being on this site you agree to adhere to the following
(Copyright 2010 by The Social Diary LLC All rights reserved.)
(This material may not be published, broadcast, rewritten or redistributed)
(Any breach of this copyright will result in liquidated damages ($500 and up per usage ) plus any attorney fees to collect those damages. These liquidated damages will not limit any other remedy available.)
The Social Diary Hosts Very Fashionable Luncheon with Neiman Marcus - 2010
(followed by The Buzz!!)

Thee Social Diary and Neiman Marcus collaborated for a very special luncheon August 20th, 2010 featuring Fall Trends. And not just any Fall Trends, but a top notch presentation by DSA Alex Yanez. DSA, that's Fine Apparel Designated Sales Associate, or as some ladies refer to him, Desirable Stylist Associate. He is known as the 'go to' guy. Hey, as Alex explained it, he was dressed in Baby Dior at age 1, and his love affair with fashion has never stopped!
Among the ladies there for this inaugural fashion lunch and first viewing of designer trends were some of San Diego's most powerful women, and two men, on the charitable scene. Among the fun set were Valerie Cooper, Sheryl White, Karen Cohn, Iris Strauss, Lee Clark, Joan Waitt, Natasha Reiss with her fiance EJ aka Erik Johnson, Claire Reiss, Cynthia Vassallo, Lynda Kerr, Rocio Flynn, The Social Diary hosts, Margo Schwab, Scott Johnston and Kima, and the terrific hosts at Neiman's including Lyndy Carreiro, Ida Sandico-Whitaker, Alex Yanez, Jade Wong, and terrific Linda Cantowine in shoes.
This wonderful group was brought together not just for fun and fashion, but to spotlight all of the phenomenal contributions they do for San Diego charitable organizations. Among the list: San Diego Opera, Old Globe Theatre, La Jolla Playhouse Promises 2 Kids, ChildHelp USA, United Way, Museum of Contemporary Art San Diego, Seakeepers, Las Patronas, Wounded Warriors, Council on Sexual Assault and Violence, Planned Parenthood, Salvation Army, Bishop's School, and the Salk Institute.
Neiman Marcus in San Diego by the way supports quite a few organizations but most notably the Old Globe Theatre, the San Diego Opera and Seacrest Retirement Villages..... as well as pretty much all the others!
Guests enjoyed a fashionably light lunch of either grilled shrimp salad with quinoa drizzled by a lemon vinaigrette, or a light pesto pasta. A berry parfait followed for dessert!
The most fun course though was the fashion! In meetings with Alex the purpose wasn't just to show Fall Trends but rather Fall Trends with imaginative designer mixing. Prada, Gucci, Roberto Cavalli, Escada, Versace were combined to formulate exciting and versatile head to toe looks.
Trends included beautiful shades of green, lace, feathers, capes, structured handbags that went the gammit of daytime to night time couture with Judith Leiber's Swarovski encrusted disco ball with tassel, pearls, that's lots of pearls of all lengths, and those very popular boots from booties to over the knee to way, way up to 'there!'
Shoes spot lit included Louboutin, love those red 'souls!' to back on the design front Miu Miu and newer on the scene Pedro Garcia.
The Social Diary would like to thank Neiman Marcus and especially Alex for giving us the first peak at 'Fall Fashion Chemistry' at its best. Some highlights included a multicolored jersey dress by Etro paired with an emerald green Escada pony coat and burgundy patent leather Miu Miu sandals, a midnight blue Lanvin dress with 'un peu de poof' sleeves and raw edges, cinched at the waist with a skinny black patent leather bow belt by Prada and navy silk satin Pedro Garcia booties with raw edges, tulle, and small black Swarovski crystals on the toe.
All in all a great day to thank wonderful, wonderful people who do so much for the community... and they do so with great style and grace...The Social Diary salutes you!
Please enjoy the photos.
Be advised strictly no downloading of photos. Please email purchase requests of photos you are in.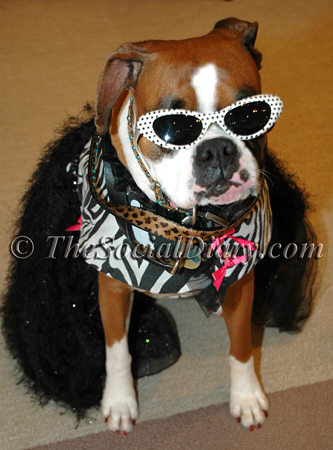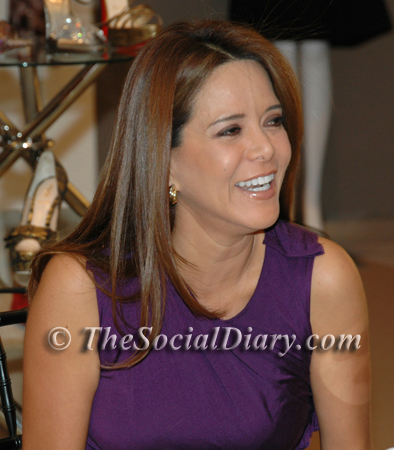 advertisement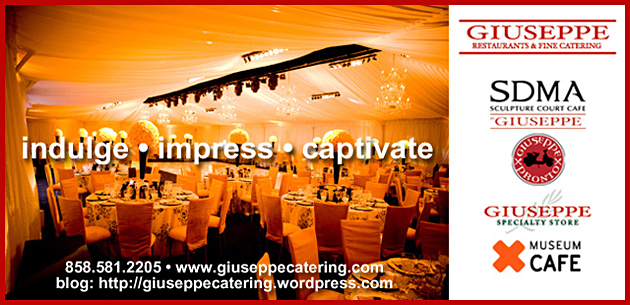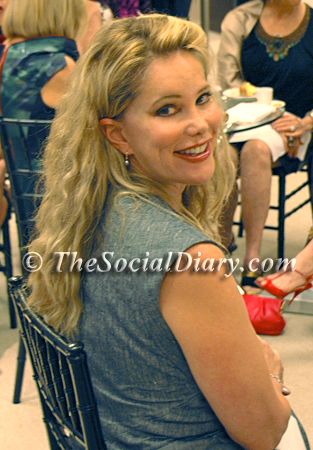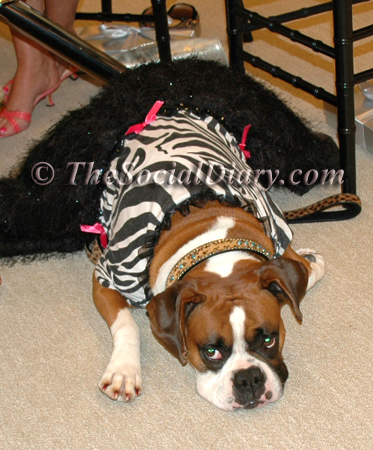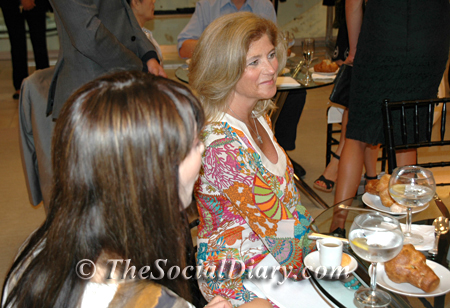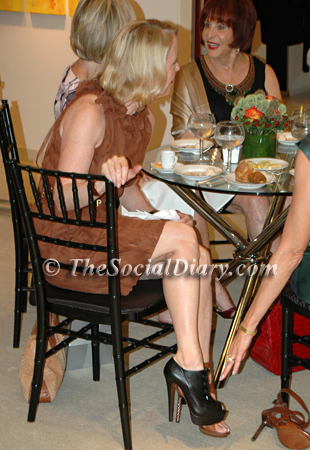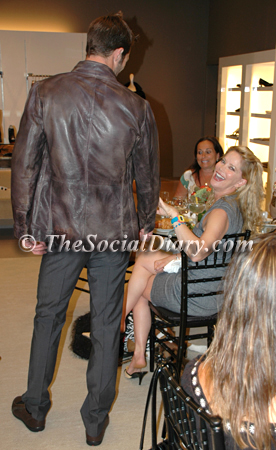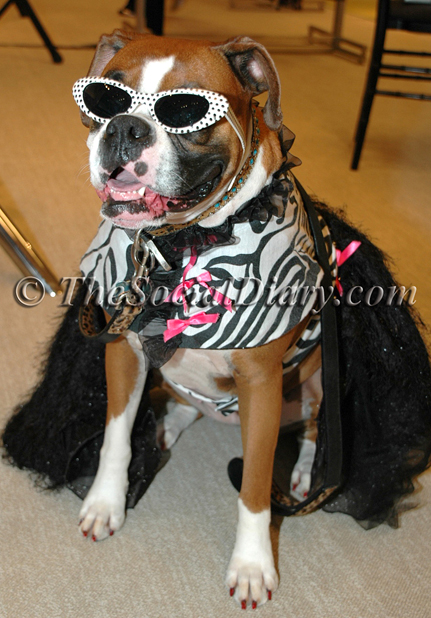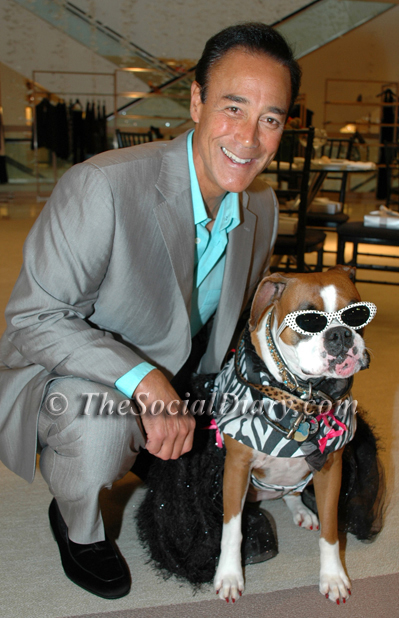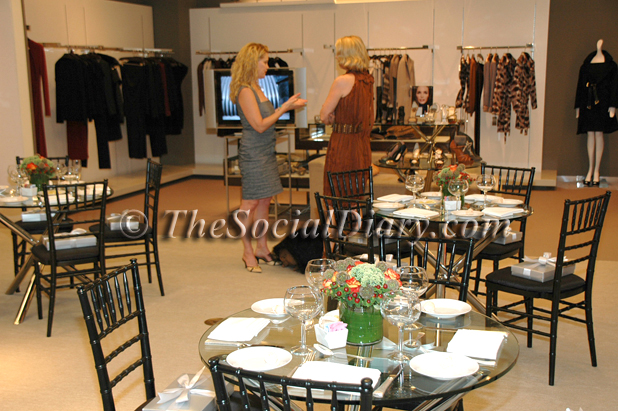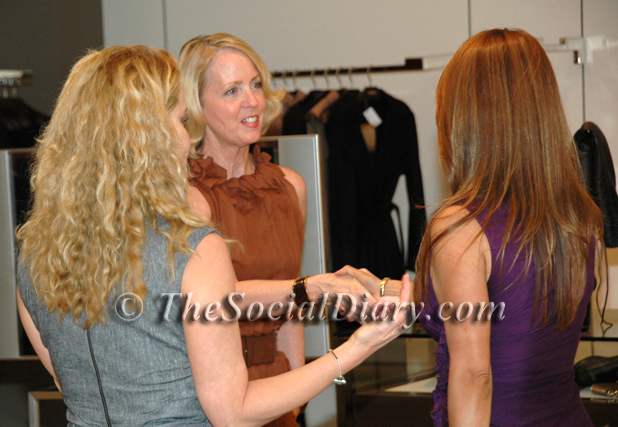 advertisement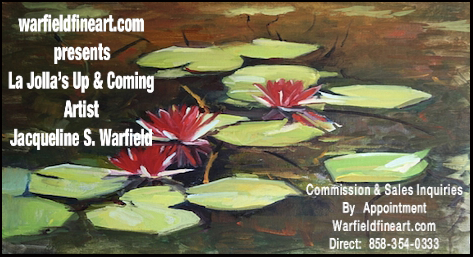 Unique Art ....... A Perfect Gift for Someone Special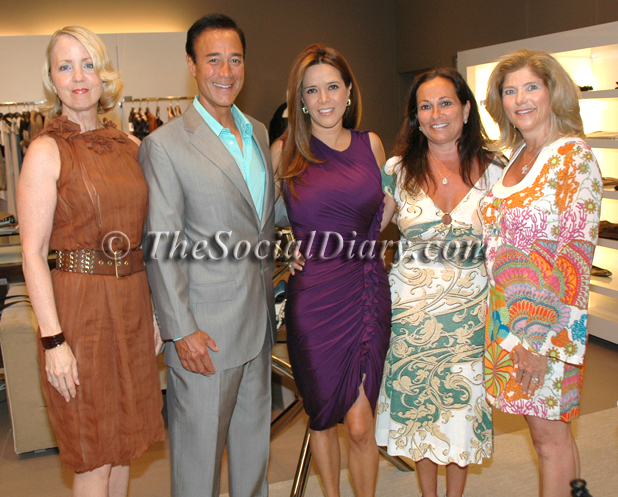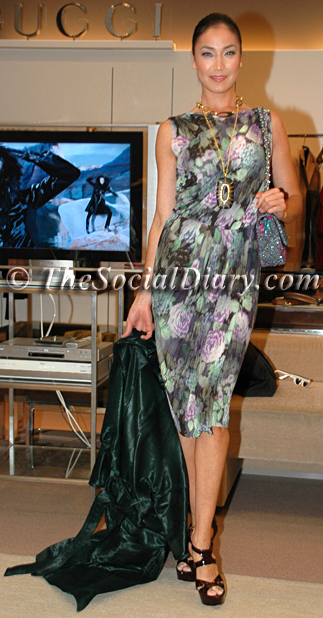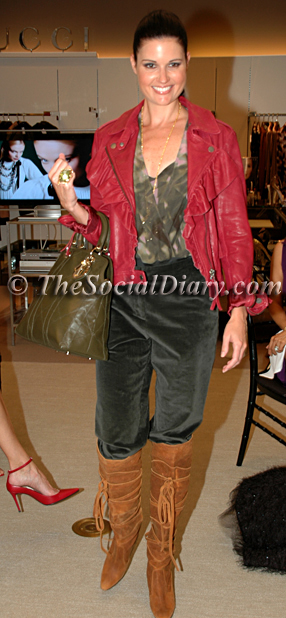 Your Manifest Supports Pets and People!! xxxxx.......................................................................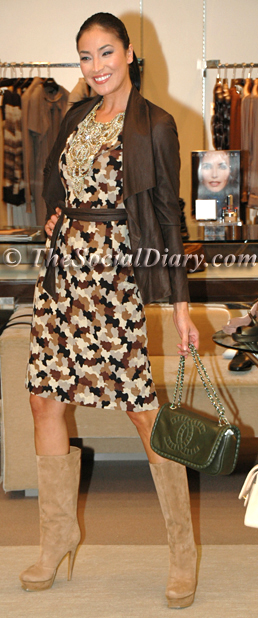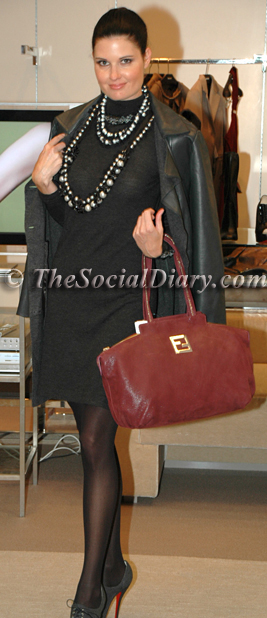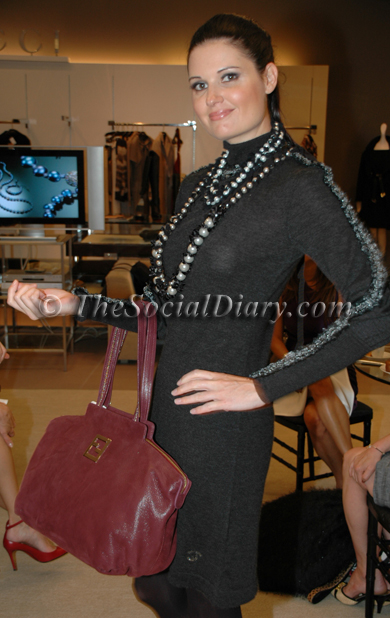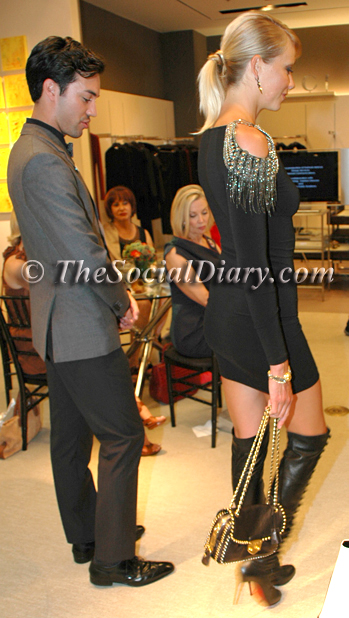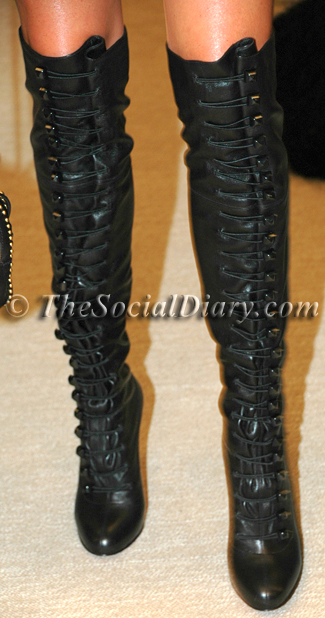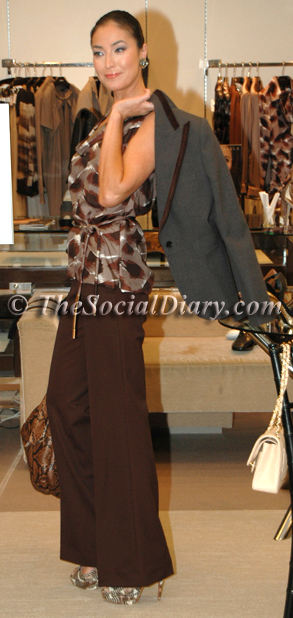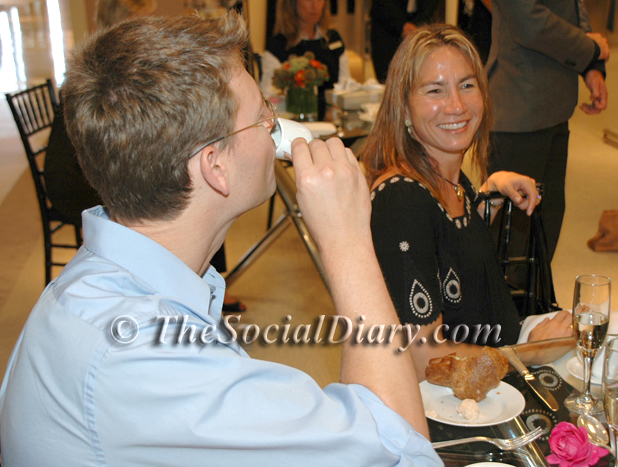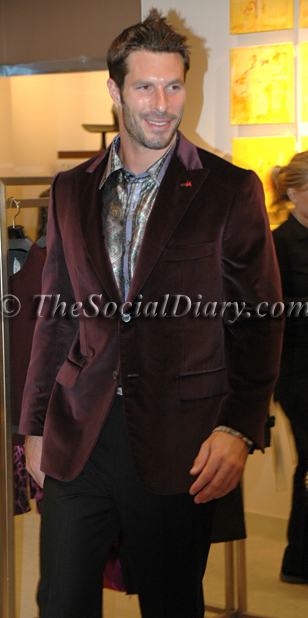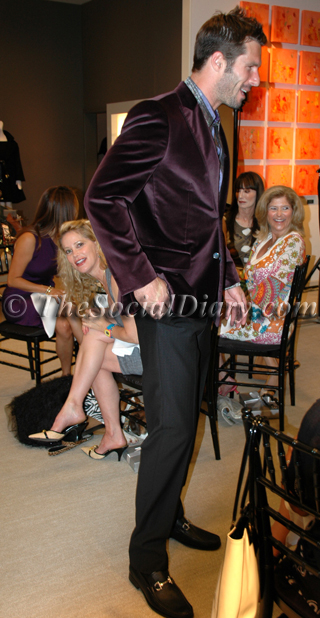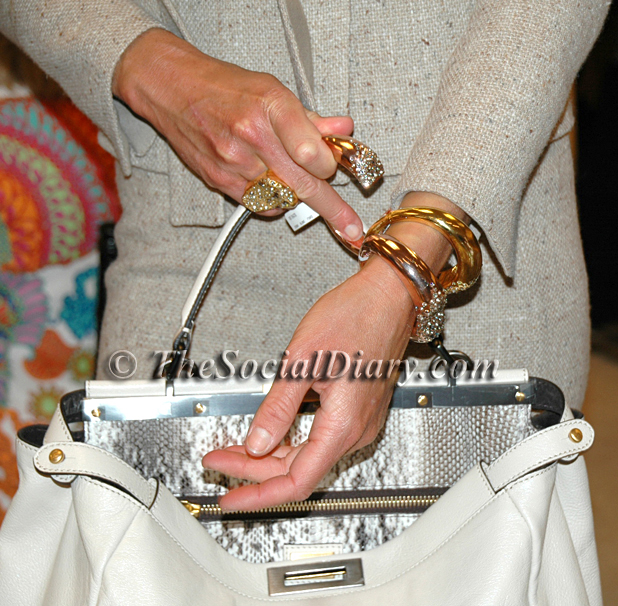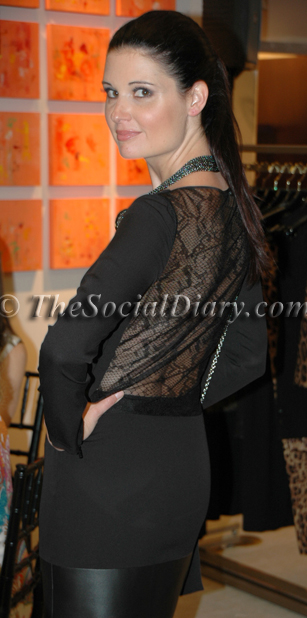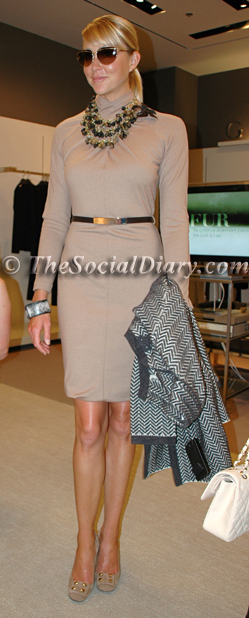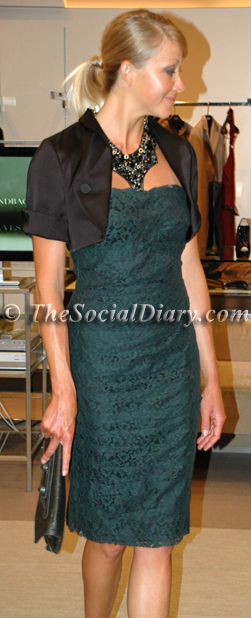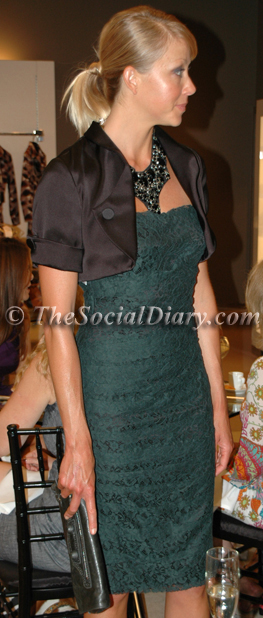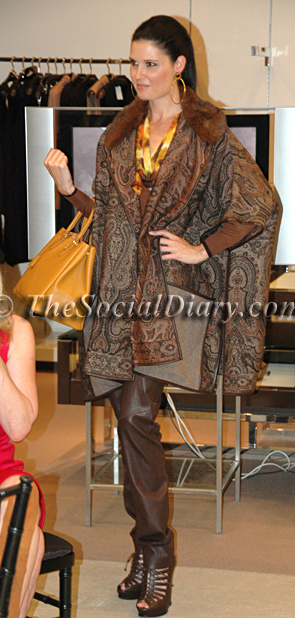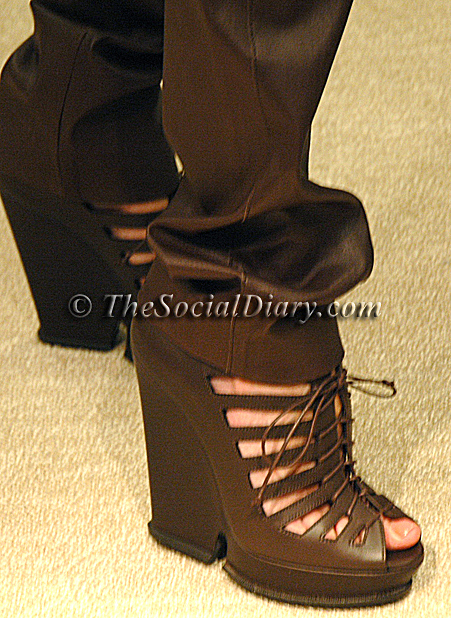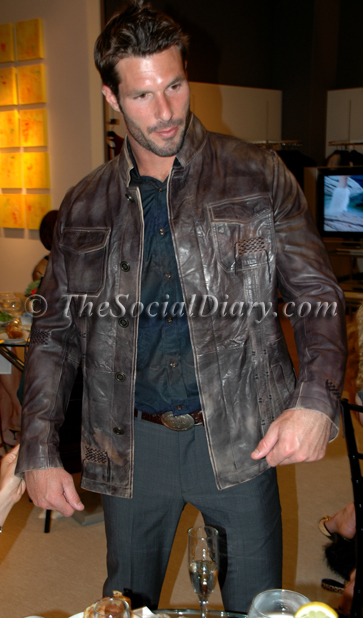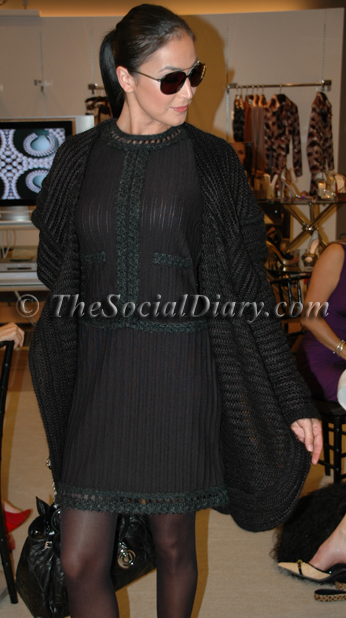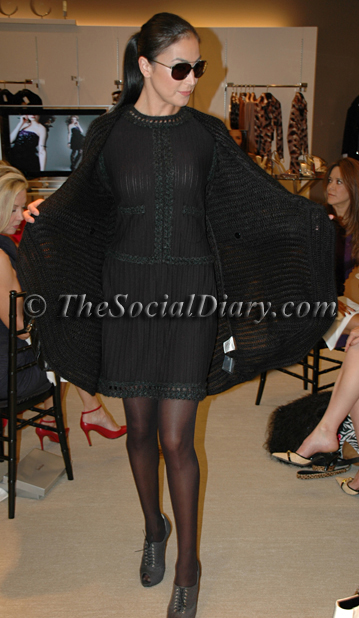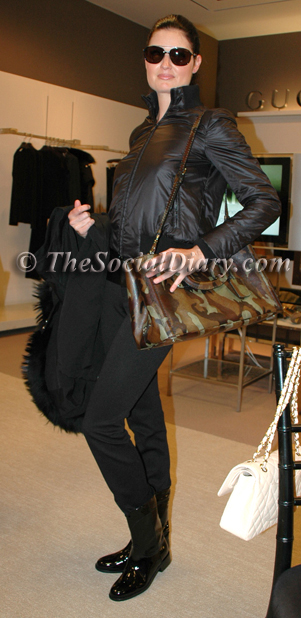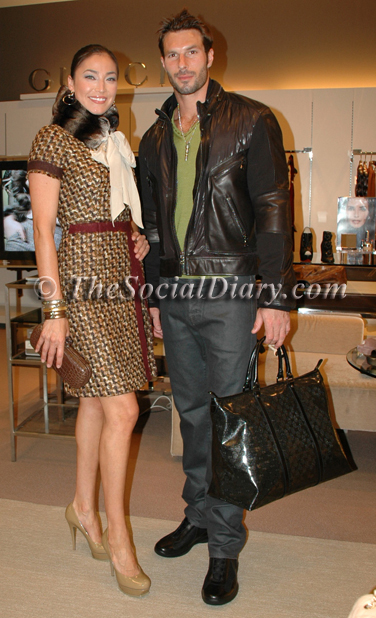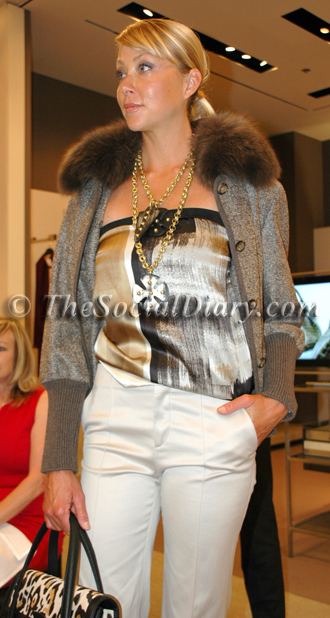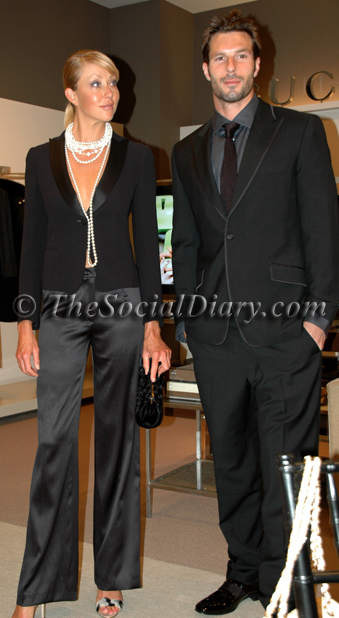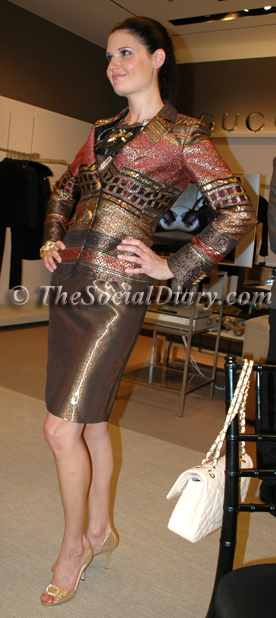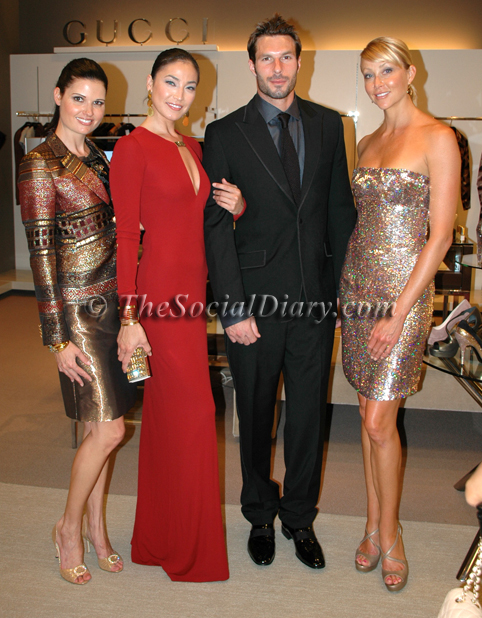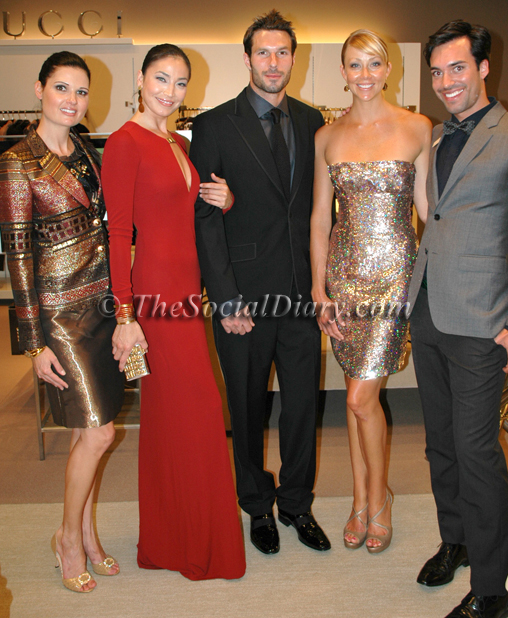 advertisement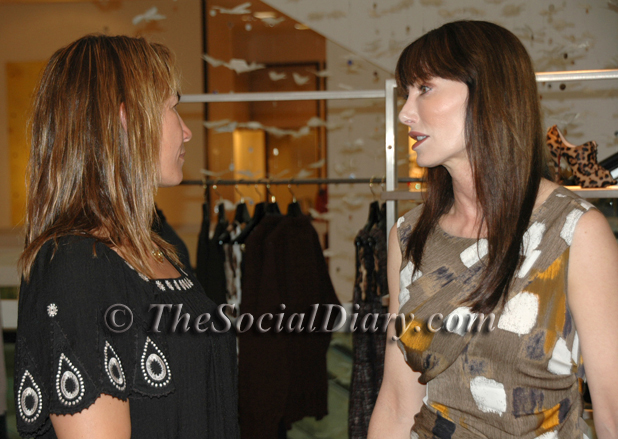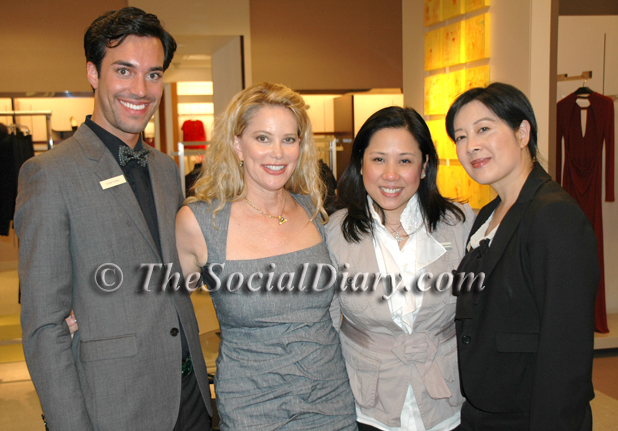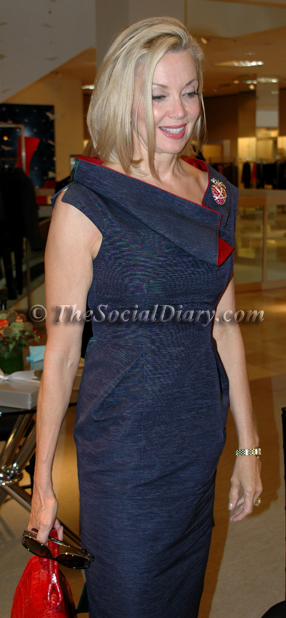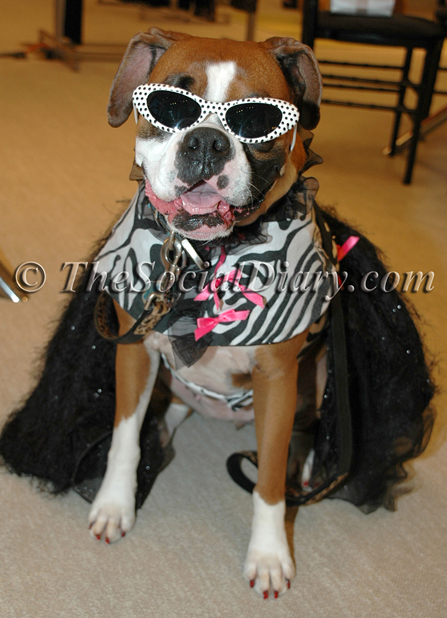 A special thank you to Models Virginia, Nadia, Lili and Dominic for doing a terrific job!!
reported by Margo Schwab
photoshopped by Scott Johnston
Please join us for fun informative updates on Twitter and Facebook

The Buzz!!
p.s. Alex Yanez during the Neiman's fashion luncheon with The Social Diary revealed two secrets. He's been known to organize select customers' closets.... and the smart ones know to ask him for some of his organic eggs. Yes Alex raises Mille Fleur Bantams, a breed of chicken. In fact his show chickens won at this year's Del Mar Fair. He joked that after a $12 entry fee, he was awarded a $20 winners check for a net $8!!
Other news, for fashionable insight, you can sign up for Alex's "Picks of the Week" newsletter. please e-mail him at Alejandro_Yanez@neimanmarcus.com to subscribe.
......................................
Great article in the UT on Sunday regarding how 'A Midsummer Night's Dream' is staged.... amazing!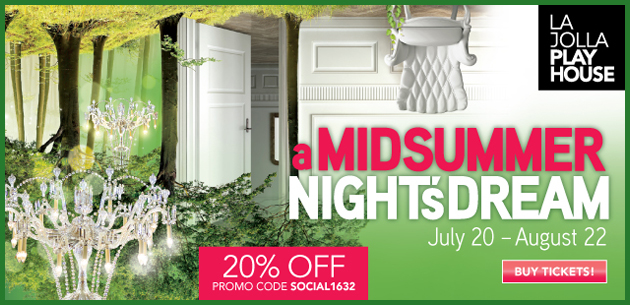 ...........................
Also... incredible performances by Marion Ross and Paul Michael... great love story in 'The Last Romance' at the Globe!
__________________________________________________________________

____________________________________________________________
Photoshopping and Photography Services
Photos on this website available if it is of you
available by The Social Diary
~ 619-384-7333
email TheSocialDiary.com
_______________________________________________________________
Email Commentary to be added
* Margo Schwab, more formally known as Margaret E. Schwab, has produced, written, interviewed and photographed for various media organizations since 1989. Schwab attended Holton Arms School, La Jolla Country Day School and La Jolla High School. Schwab has a B.A. from Scripps College, spent a business internship with S.A.I.C., Science Applications International Corporation, and earned a Masters of Business degree, M.B.A., from the University of San Diego by way of Claremont Graduate School . Schwab additionally took college courses from Harvard University, and Syracuse University. Schwab volunteers for numerous charity organizations. She also continues to support animal organizations and the prevention of people and animal abuse. Schwab is the editor of The Social Diary.
Margo Schwab and Scott Johnston of The Social Diary are pleased to announce partnerships with the Arthritis Foundation of San Diego County, Country Friends, the San Diego American Heart Association, and the San Diego Humane Society.
Margo Schwab and Scott Johnston are both members of the La Jolla Beach & Tennis Club (Margo Schwab since 1974) and both are new members of the University Club.
San Diego's The Social Diary would like to say a special thank you to our advertisers.
Valerie and Harry Cooper supporting the San Diego Opera
Valerie and Harry Cooper supporting The Museum of Contemporary Art San Diego
Nicole Miller La Jolla
Jacqueline S. Warfield Paintings and Instruction
Giuseppe Restaurants and Fine Catering
Del Mar Hat Co. / Carol Bader Design
Anonymous for the La Jolla Playhouse
Your Manifest of YourManifest.com
Judith C. Harris, Blair Harris, and Robert Singer, MD supporting the
Dian Fossey Gorrilla Fund International
Rancho Coastal Humane Society
Lisa Shapiro of Pure Barre La Jolla
Dr. Laurie Marker of The Cheetah Conservation Fund
H. Moradi Fine Jewelers on Prospect Street in La Jolla
Pamela Pogue of Juelerie
Kary Favish of the Worth Collection
Diana Cavagnaro of Designer Millinery
Jordan of Jordan Art Couture and Animal Fashions by Jordan
Lizz Russell of The Lizz Russell Collection
Gary Parker of WineSellar & Brasserie
Owner and Chef Pasquale of Cafe Milano
Kevin Smith of Extreme Pizza in La Jolla
Jeremiah Sullivan of Neptunic Sharksuits
Drs. Sue and John Morizi of The Animal Hospital of La Jolla
Eugene Ladopoulos of Mistra Estates Olive Oil
Warning ** photos, video and writing on this site are the
2010 copyright, all rights reserved, of The Social Diary LLC and its subsidiaries.
no reproduction of any part or parts is allowed without written permission by The Social Diary