Silver Screen at MCASD's Monte Carlo, Plein D'Art et D'Artistes!
Photos Page 2
More Social Diary Event Coverage ....HOME
Be advised strictly no downloading, publishing, broadcasting, printing, or copying of photos or content. Please email purchase requests of photos you are in.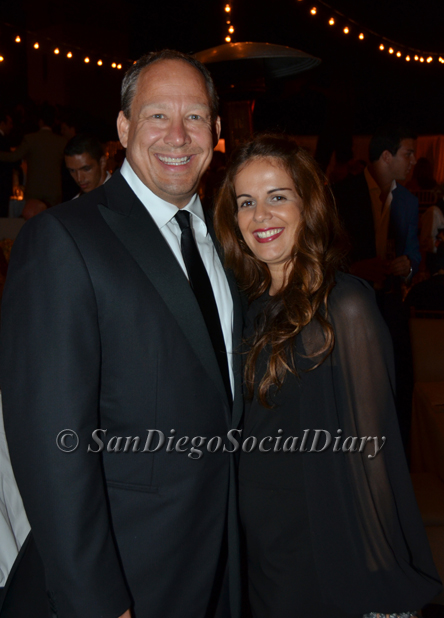 Andrew Shelton and Linda Amamouche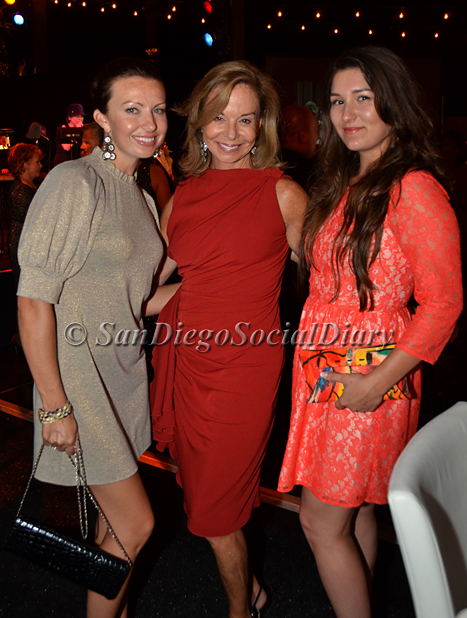 Robin Parsky with Brandi Goode and Katie Madruga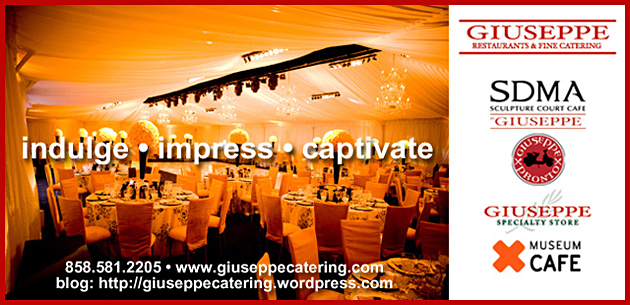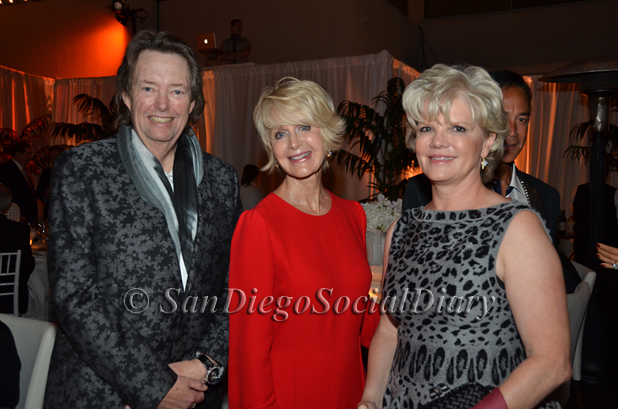 David Copley with Judith Harris (in vibrant red), and Faye Russell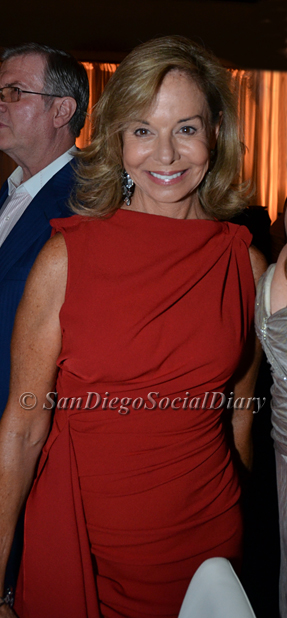 Robin Parsky, star equestrian, star museum supporter and more!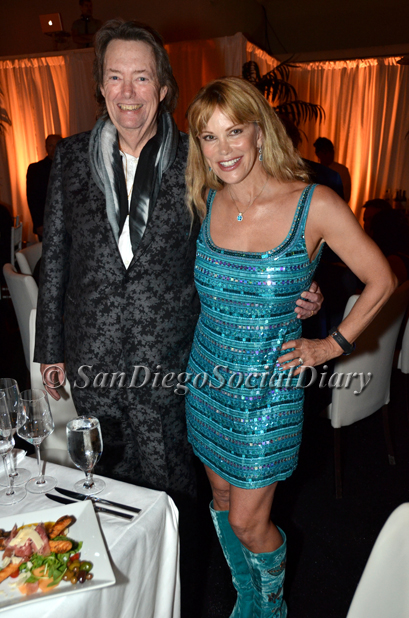 David Copley (in Versace) and Margo Schwab (in Jenny Packham)....what were we just discussing...ssshhhhhhhh.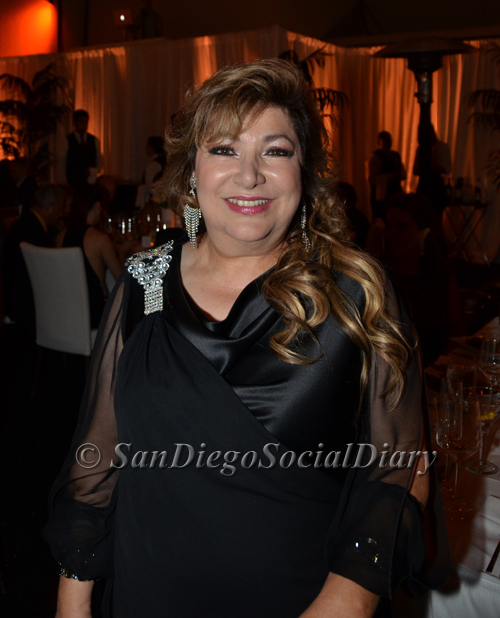 May Zawaideh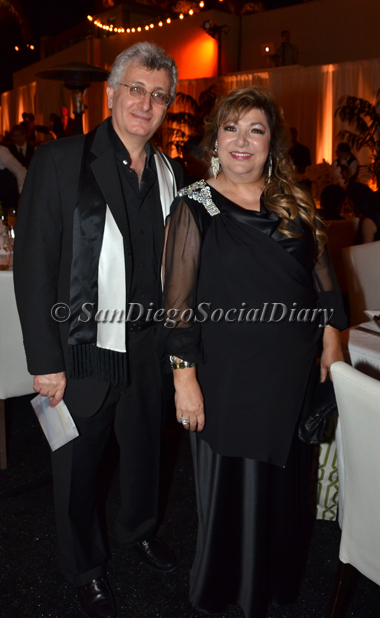 Dr. Emad and May Zawaideh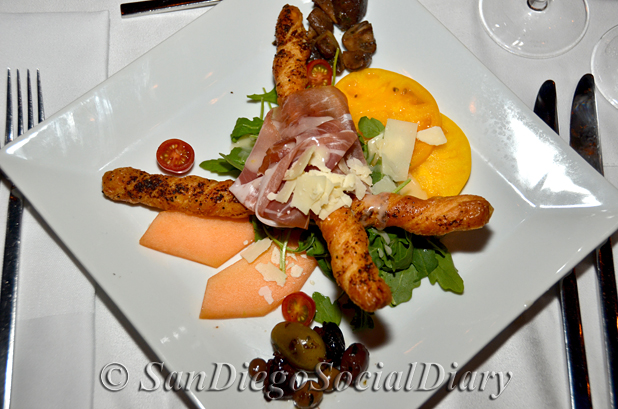 The Starter by Hyatt La Jolla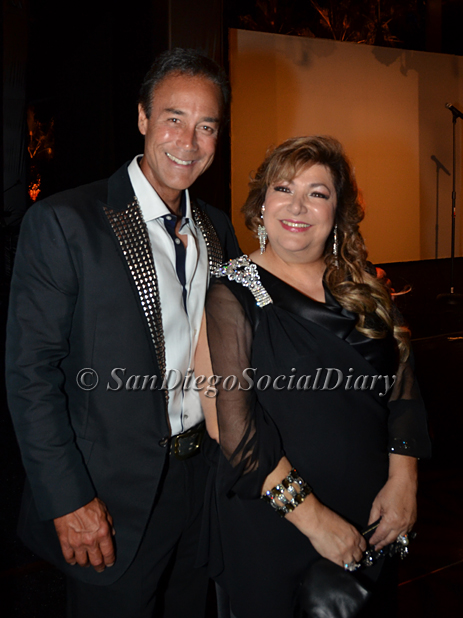 D Squared Stud Scott Johnston and May Zawaideh in Magid Bernard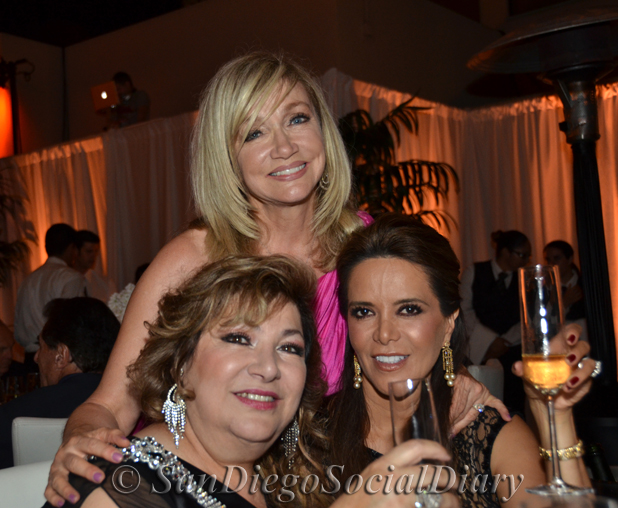 The Girls, Lynda Kerr with May Zawaideh and Rocio Flynn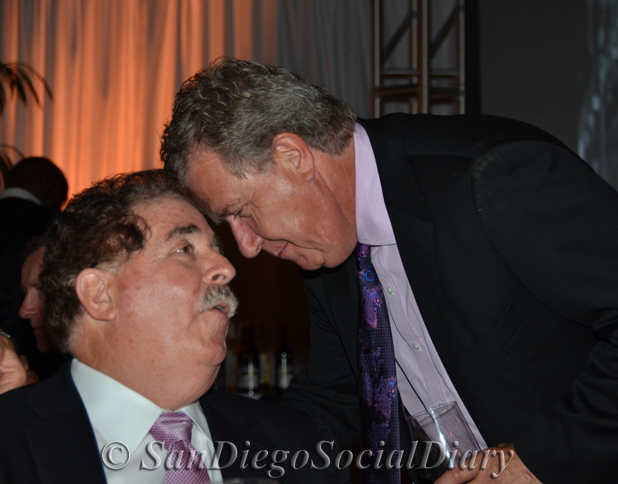 In deep 'art' conversation Richard Kerr and Hugh Davies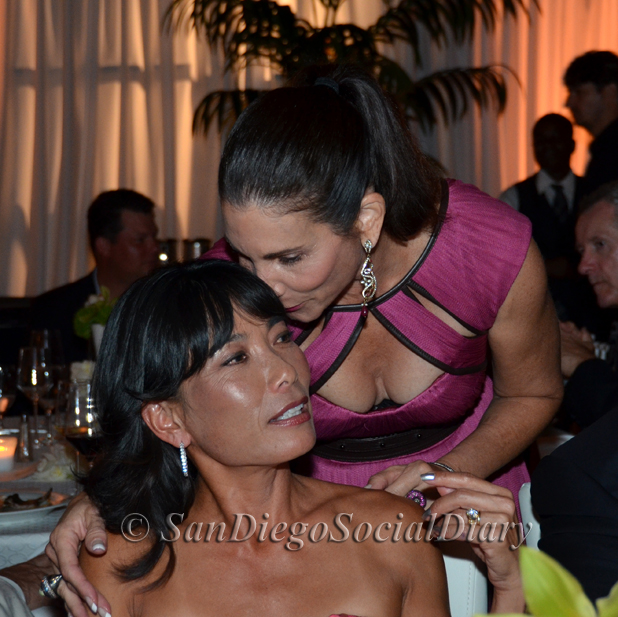 'The Girls' - Jennifer Greenfield and Tamara Strauss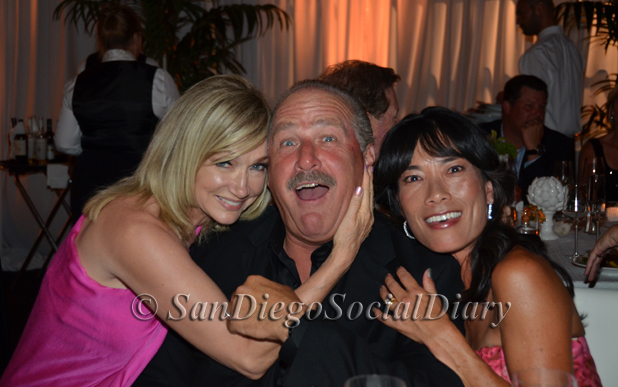 More fun at the table - Lynda Kerr and Jennifer Greenfield joking around with Michael Flynn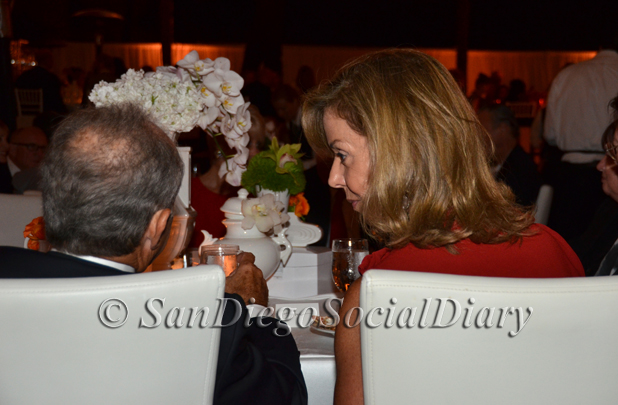 Robin Parsky in conversations with Dr. Robert Singer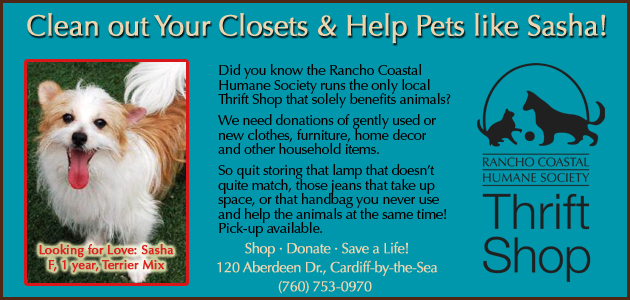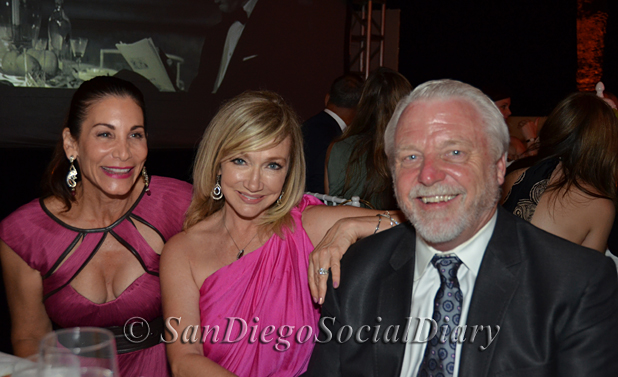 Tamara Strauss with Lynda and Richard Kerr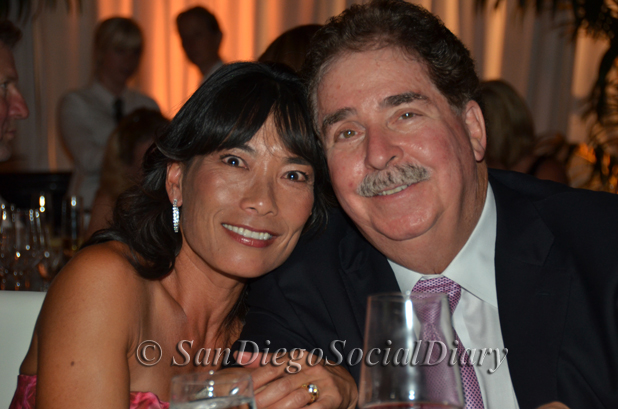 Above and Below, Jennifer and Richard Greenfield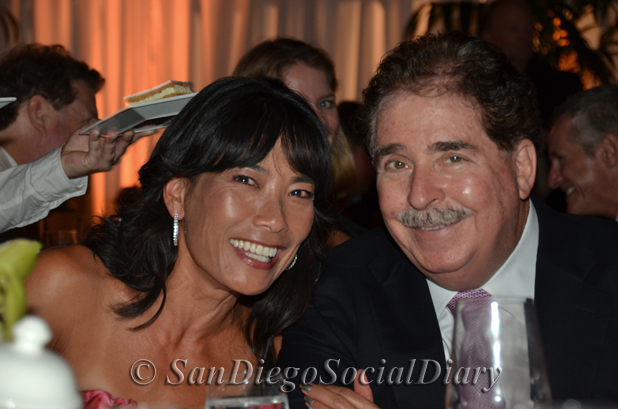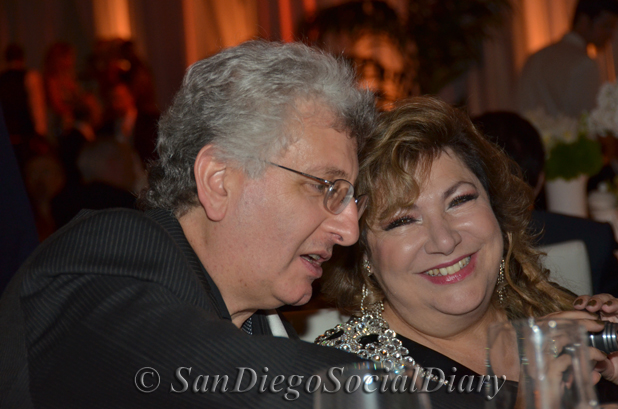 The Zawaidehs!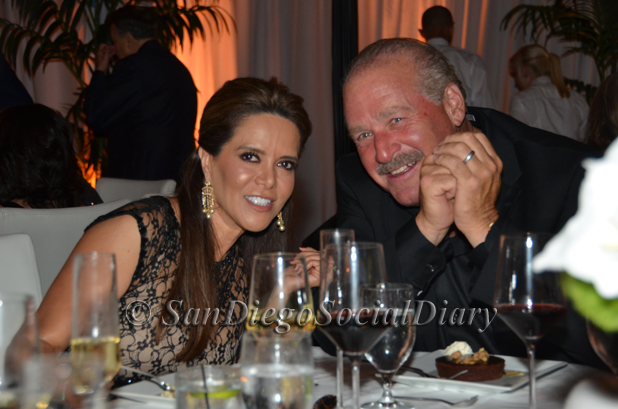 Rocio and Mike Flynn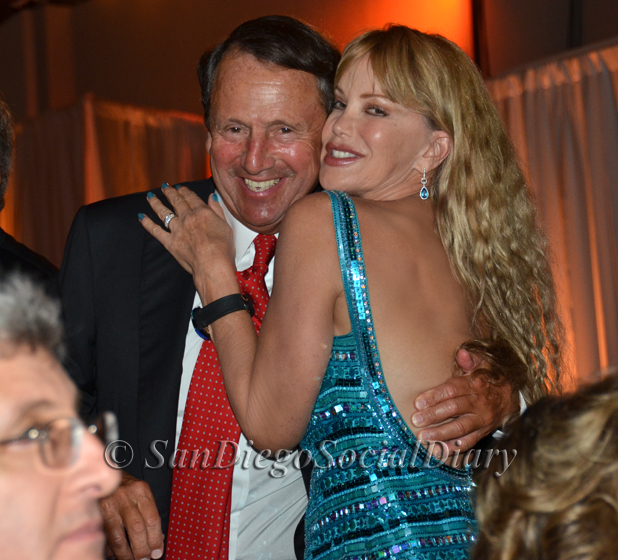 Gerry Parsky being a sport!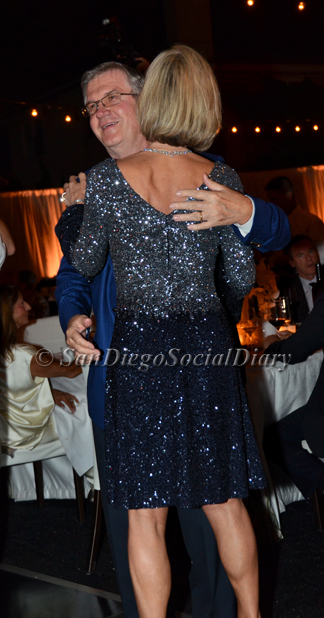 Jerry Pikolysky and Lee Clark taking a turn on the dance floor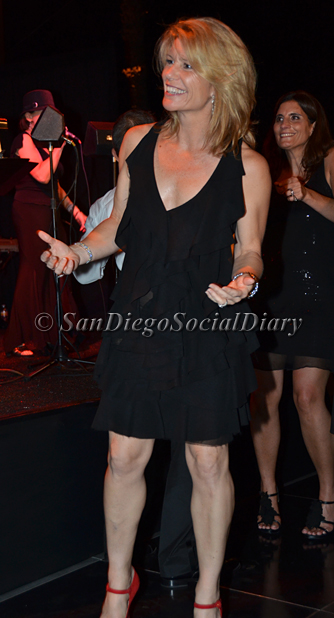 Pretty and smart Stacy Jacobs
Emad and May Zawaideh, nickname 'vampiress'
The fun dance scene!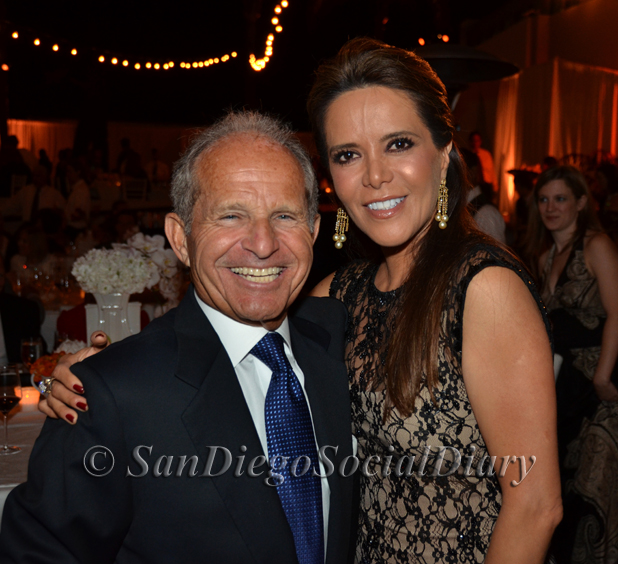 Dr. Robert Singer with Rocio Flynn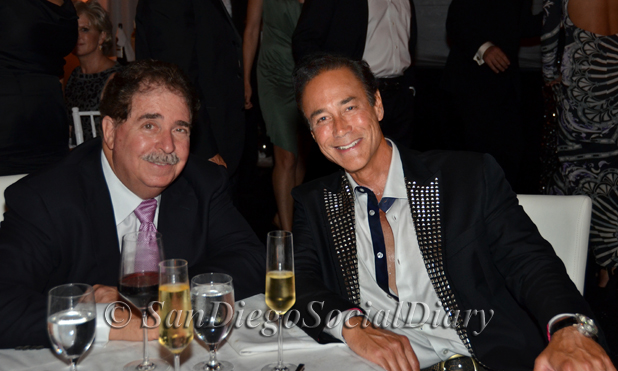 Dr. Richard Greenfield with Scott Johnston
Olivia Farrell in conversation with Dr. Robert Singer and Denise Hug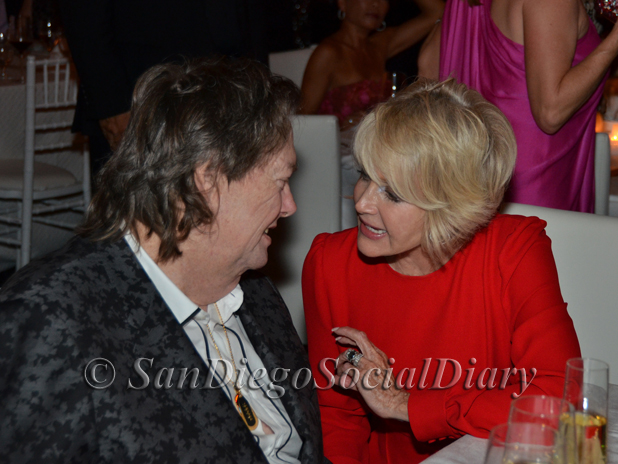 David Copley with very good friend Judith Harris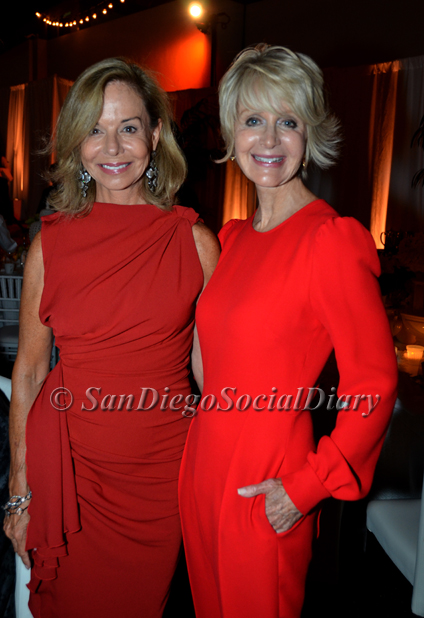 Robin Parsky with Judith Harris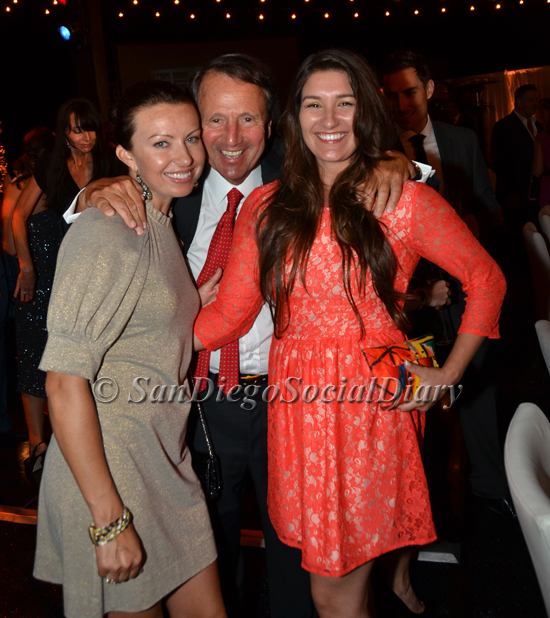 Gerry Parsky with Brandi Goode and Katie Madruga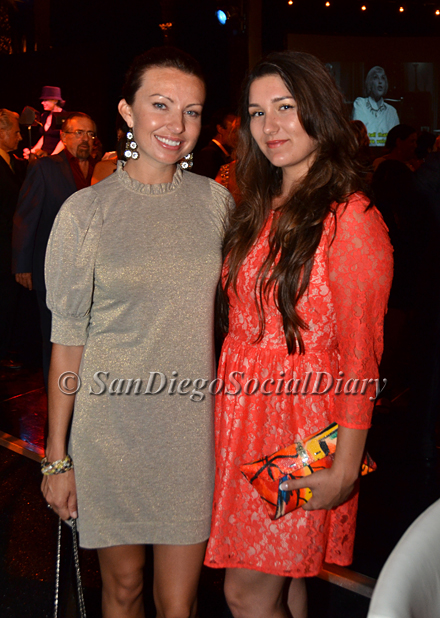 Brandi Goode and Katie Madruga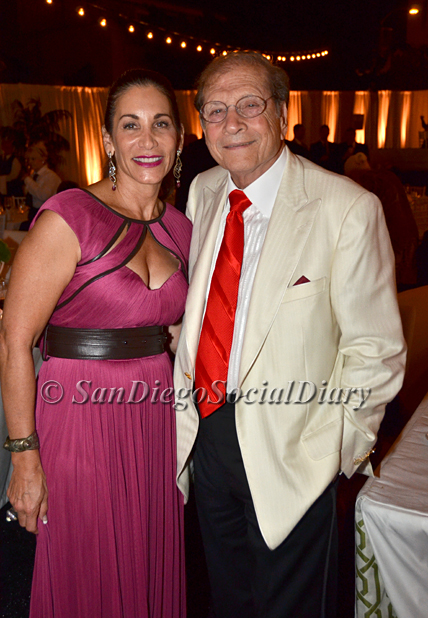 Tamara Strauss with her father Matt Strauss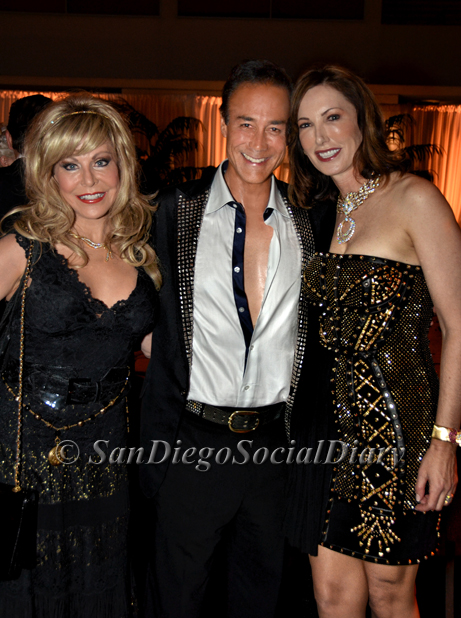 Doreen Roohanipur with Scott Johnston, and Valerie Cooper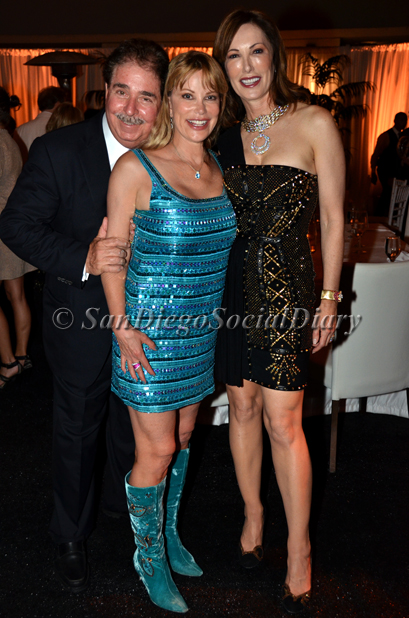 Dr. Richard Greenfield with Margo Schwab (in Jenny Packham), and Valerie Cooper (in Versace)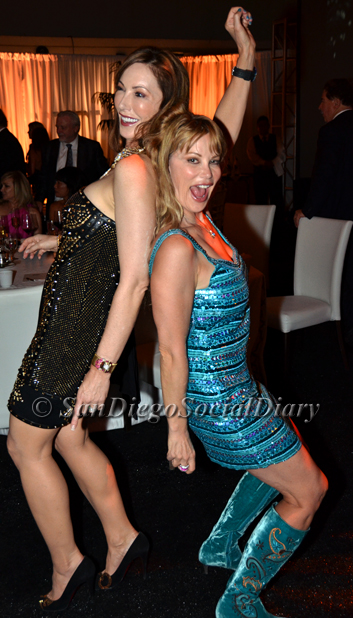 still at it...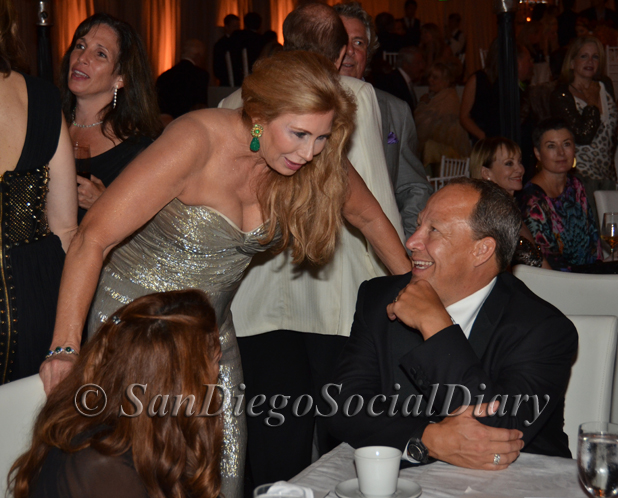 Colette Carson Royston with Linda Amamouche and Andrew Shelton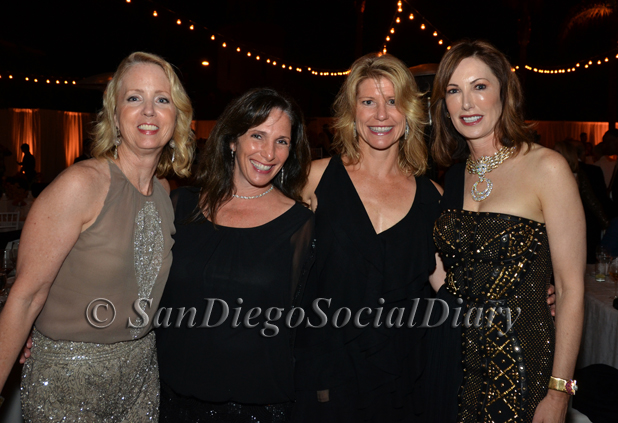 Sheryl White with guest, Stacy Jacobs, and Valerie Cooper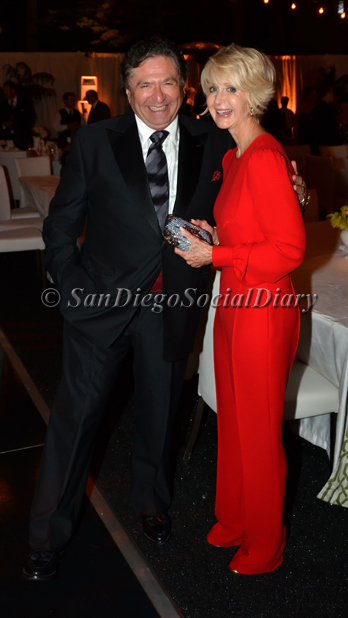 Ivor Royston, Founder of Forward Ventures with friend to the animals, arts and literacy, Judith Harris
Scott Johnston with Giuseppe Ciuffa of Giuseppe's Restaurants and Fine Catering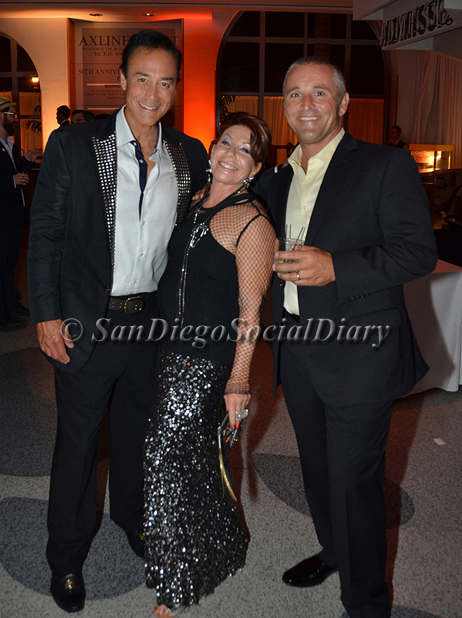 Scott Johnston with Karen Fox and Giuseppe Ciuffa
Brett Dickinson with Joan Jacobs
Irwin and Joan Jacobs, tremendous supporters of the arts, literacy and science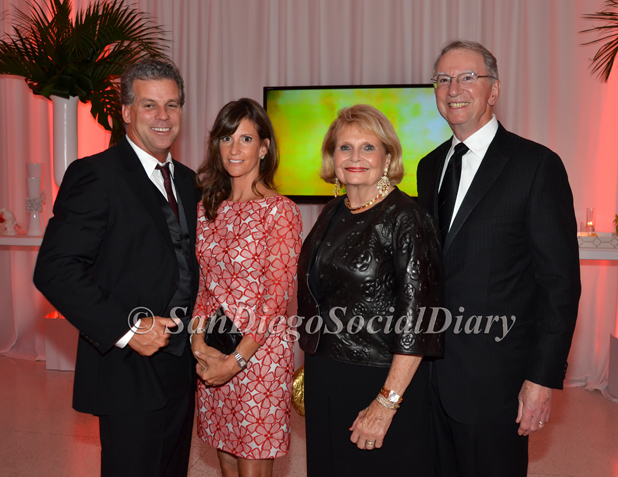 Brett Dickinson and guest with Joan and Irwin Jacobs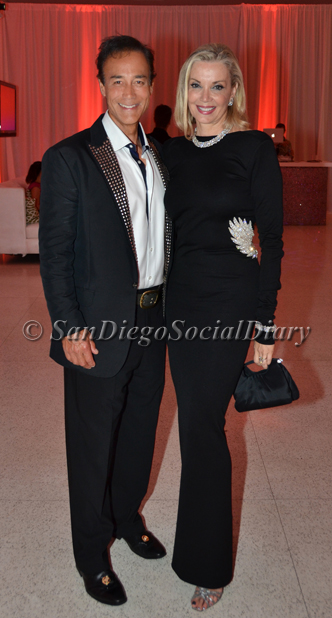 Scott Johnston with Karen Cohn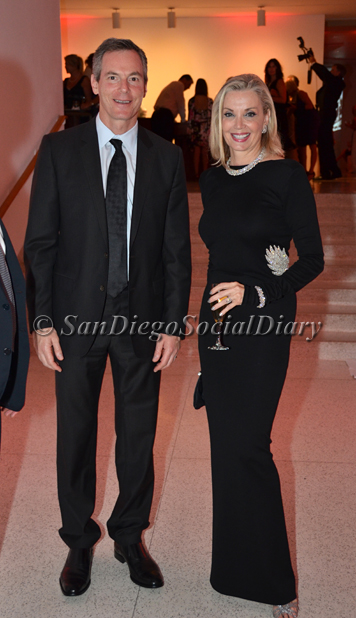 Paul Jacobs, CEO of Qualcomm, with Karen Cohn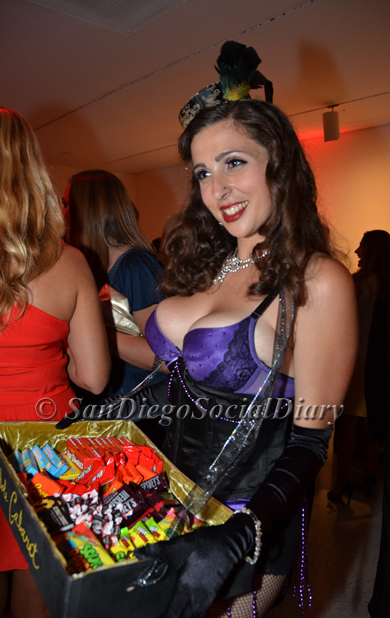 Candy anyone?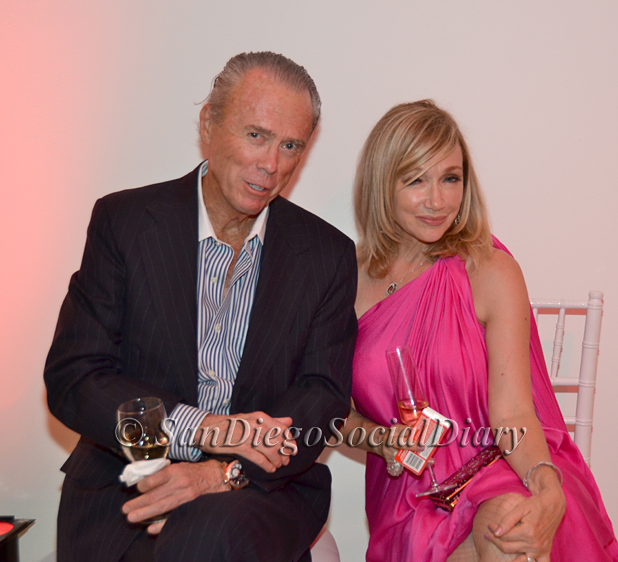 Don Swortwood with the minx, Linda Kerr, supporter of ARTS, Opera and MCASD!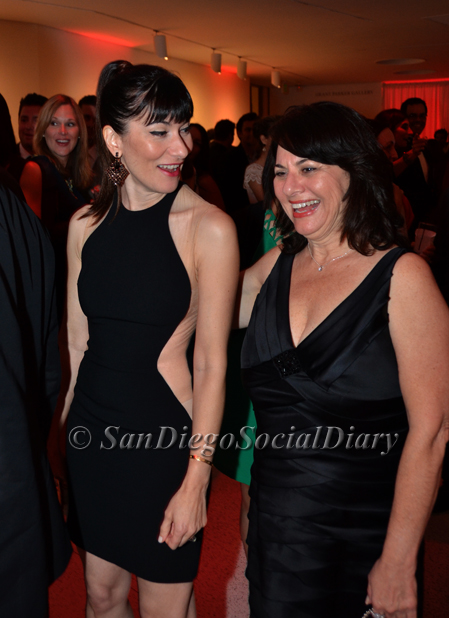 Emma Zuckerman pretty in Stella McCartney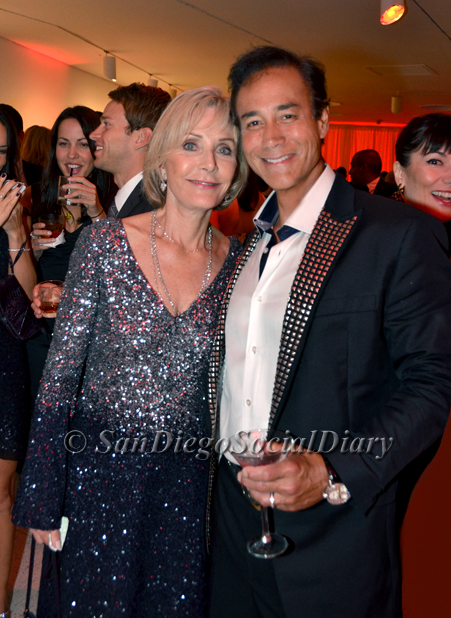 Lee Clark with Scott Johnston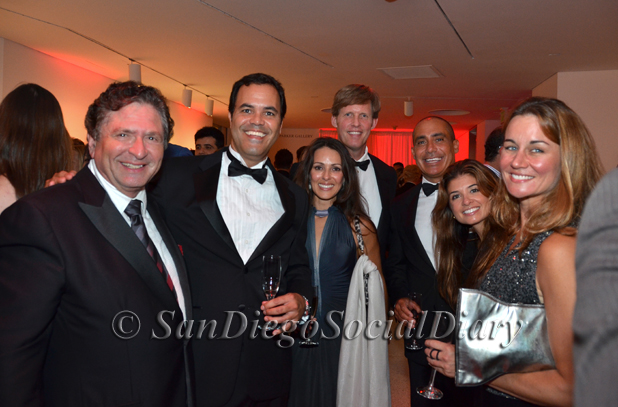 Ivor Royston with friends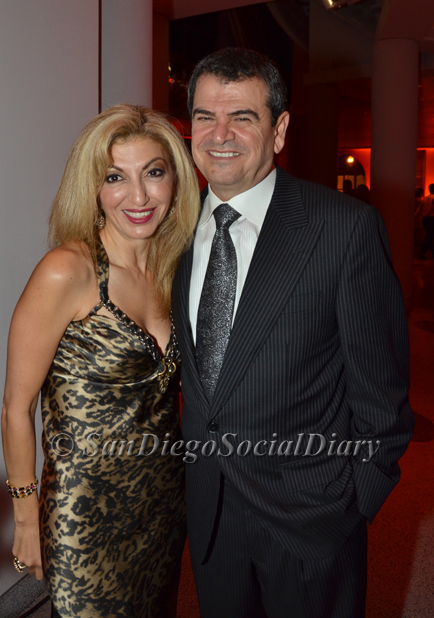 Just in from a wedding, late party arrivals, Abeer and George Hage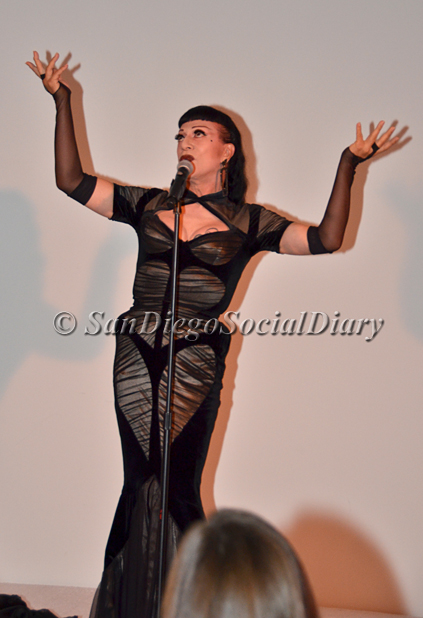 Joey Arias, artiste du monde!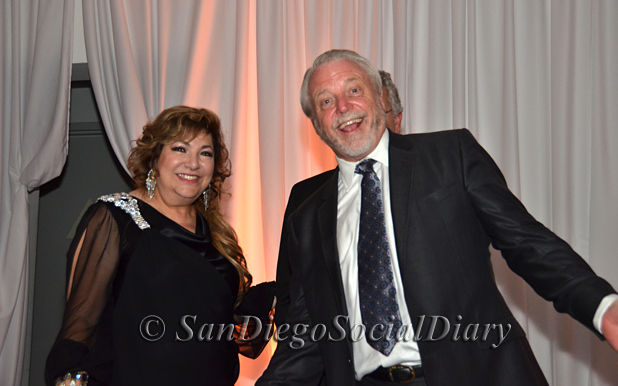 May Zawaideh with the very fun Richard Kerr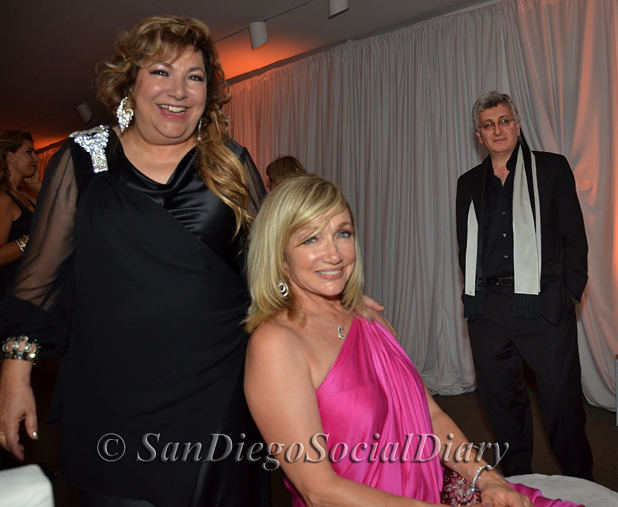 May Zawaideh with Lynda Kerr.... Emad Zawaideh to the right looking on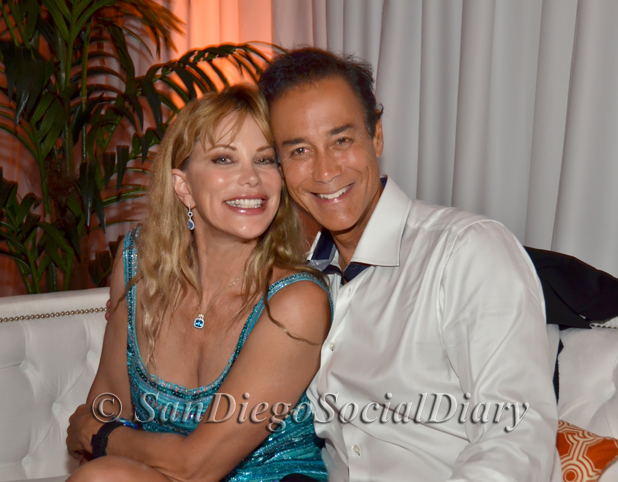 San Diego Social Diary's Margo Schwab and Scott Johnston happy to not just to report but also to support this very important fundraiser for MCASD's education programs and exhibitions...
Follow us on Twitter twitter.com/SocialDiaryMag
Follow us on Facebook facebook.com/#!/margo.schwab
More Social Diary Event Coverage ....HOME
reported and photographed by Margo Schwab
publishing support by Scott Johnston
Please join us for fun informative updates on Twitter and Facebook

The Town Gossip
Email Commentary to be added
* Margo Schwab, MBA, more formally known as Margaret E. Schwab, has produced, written, interviewed and photographed for various media organizations since 1989. Schwab attended Holton Arms School, La Jolla Country Day School and La Jolla High School. Schwab has a B.A. from Scripps College, spent a business internship with S.A.I.C., Science Applications International Corporation, and earned a Masters of Business degree, M.B.A., from the University of San Diego by way of Claremont Graduate School . Schwab additionally took college courses from Harvard University, and Syracuse University. Schwab volunteers for numerous charity organizations. She also continues to support animal organizations and the prevention of people and animal abuse. Schwab is the editor and co-owner of The Social Diary.
Margo Schwab and Scott Johnston of The Social Diary Magazine are pleased to announce a partnerships with the San Diego Humane Society and SD METRO Magazine. They have also partnered with Country Friends and the San Diego American Heart Association and the Arthritis Foundation.
Margo Schwab and Scott Johnston are both members of the La Jolla Beach & Tennis Club (Margo Schwab since 1974) and both are now members of the University Club and its worldwide ClubCorp Compass Society. Margo Schwab and Scott Johnston are Police Press credentialed by the Chief of Police, William Lansdowne.
San Diego's The Social Diary would like to say a special thank you to our advertisers.
Smaha Law Group
The Real Real - Luxury Designer Consignment
Bowers Fine Jewelry
La Jolla Cosmetic Laser Clinic
ARTS - A Reason to Survive
HG Motorsports
Eclat Catering and Home Delivery by Chef Athanasia Ampelas
Margaret's The Couture Cleaners
Donovan's - America's Best Steak & Chop House, Prime Seafood Too!
PAWS - Helping People Helping Pets
Helen Woodward Animal Center sponsored by Taylor Miller
H. Moradi Estate and Fine Jewelry on Prospect Street
Nicole Miller at The Forum
San Diego Public Library Foundation
Rancho Coastal Humane Society
San Diego Humane Society
Hot Rock Jewelry
San Diego Museum of Art
Heinz Geitz Autohaus
Animal Fashion by Jordan
Juelerie by Pamela Pogue
The Museum of Contemporary Art San Diego
Giuseppe Restaurants and Fine Catering
The University Club Atop Symphony Towers and ClubCorp
WineSellar & Brasserie - featuring the Gary Parker Wine Club
Cafe Milano on Pearl Street La Jolla
The Marine Room
Ark Antiques
Extreme Pizza in La Jolla
The Animal Hospital of La Jolla
Eugene Ladopoulos of Mistra Estates Olive Oil
Warning ** photos, video and writing on this site are the
2012 copyright, all rights reserved, of The Social Diary LLC and its subsidiaries including La Jolla Social Diary, Rancho Santa Fe Social Diary, Malibu Social Diary, Hollywood Social Diary, Beverly Hills Social Diary, Newport Beach Social Diary, no reproduction of any part or parts is allowed without written permission by Social Diary Magazine