Silver Screen at MCASD's 'Monte Carlo,' Plein D'Art et D'Artistes!
Page 1 Photos
More Social Diary Event Coverage ....HOME
The 36th Annual Monte Carlo was an artistic hit Sepember 8th, 2012 at the Museum of Contemporary Art San Diego in La Jolla. With a theme of 'On Screen,' the evening paid homage to art with a large slice of Hollywood glamour.
Among those there were the Chairing Honorary Committee including Nancy Browar, Valerie Cooper, David Copley, Gail Knox, Laurie Mitchell, Colette Carson Royston, Iris Strauss, Sheryl White, and Joan Jacobs. Joan also underwrote the very popular caviar bar for patrons during the reception.
More cocktail attired guests there included Stacy and Paul Jacobs, Linda and Don Swortwood, May and Dr. Emad Zawaideh, Judith Harris and Dr. Robert Singer,
'On Screen' With MCASD's 36th Annual Monte Carlo
The Museum of Contemporary Art San Diego in La Jolla held its annual Monte Carlo fundraiser Saturday night evoking Hollywood with 'On Screen' theme.
The 36th annual Monte Carlo fundraiser for the Museum of Contemporary Art San Diego was held Saturday night at the museum's La Jolla location. With a Hollywood theme of 'On Screen,' over 260 dinner patrons arrived in cocktail attire for the fundraiser.
Guests walked the red carpet to the cocktail and hors d'oeuvres reception. The reception was quite over-the-top with a caviar bar underwritten by Joan Jacobs.
Jacobs was part of the chairing Honorary Committee. She was joined by Nancy Browar, Valerie Cooper, David Copley, Gail Knox, Laurie Mitchell, Colette Carson Royston, Iris Strauss and Sheryl White.
Among the guests there included Linda Amamouche and Andrew Shelton, Rusti Bartell and Steven Rosenberg, Lee Clark and Jerry Pikolysky, Jennifer and Richard Greenfield, Blair Harris, Judith Harris and Dr. Robert Singer, Lynda and Richard Kerr, Robin and Gerry Parsky, Margo Schwab and Scott Johnston, Linda and Don Swortwood, May and Dr. Emad Zawaideh, and Emma and Leo Zuckerman.
Dinner by the Hyatt Regency La Jolla offered a beef filet, a grilled shrimp, and lamb chops with bountiful pours of Veuve Clicquot at the VIP tables.
Live on screen performances included Miwa Matreyek during dinner. Matreyek incorporated animation on screen animation with behind the screen live art performance.
After dinner with the late night arrivals offered artist Zefrey Throwell's 'I'll Raise You One' strip poker performance. That one had quite a few voyeurs and jaws dropping.
A later performance featured Joey Arias, a NYC icon, enthralled guests with his mélange of drag artist wit combined with stellar cabaret.
The party continued with DJ Victor Rodriquez mixing up dance tunes until curfew at 1 am.
And it was all for a great cause.
The annual Monte Carlo gala with varying themes is MCASD's primary annual fundraiser. Over $5 million has been raised by this annual event thus far enabling crucial funding for the museum's exhibitions and education programs.
Be advised strictly no downloading, publishing, broadcasting, printing, or copying of photos or content. Please email purchase requests of photos you are in.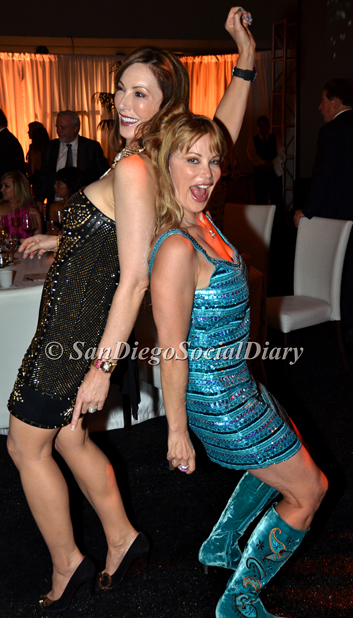 How did things get to here..... movie rewind, and scroll through!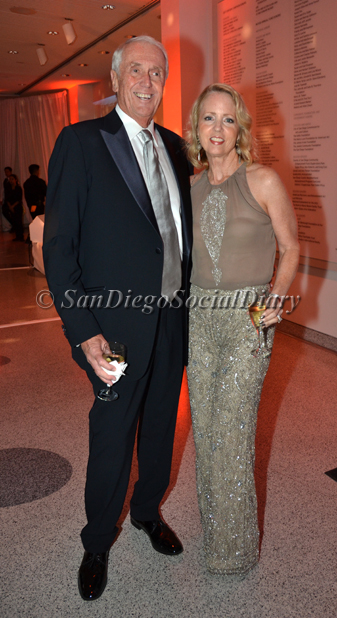 Harvey and Sheryl White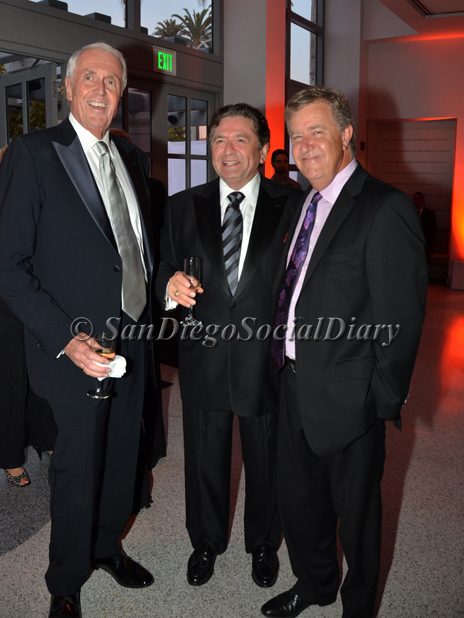 The Men! - Harvey White with Ivor Royston and Hugh Davies, the David C. Copley Director of the Museum of Contemporary Art San Diego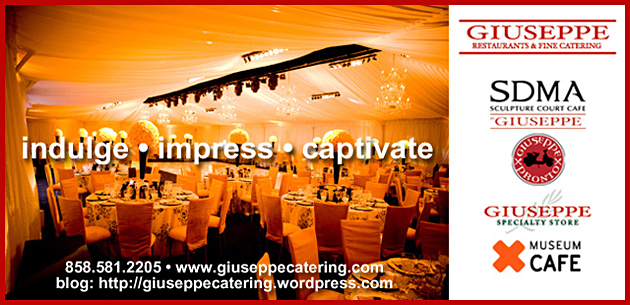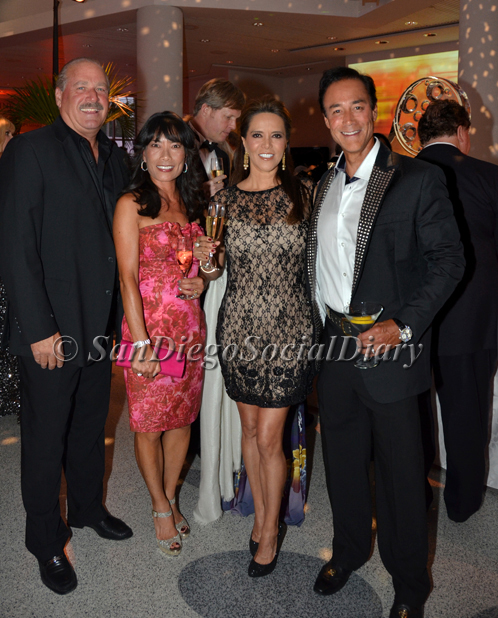 Mike Flynn with Jennifer Greenfield, Rocio Flynn, and Scott Johnston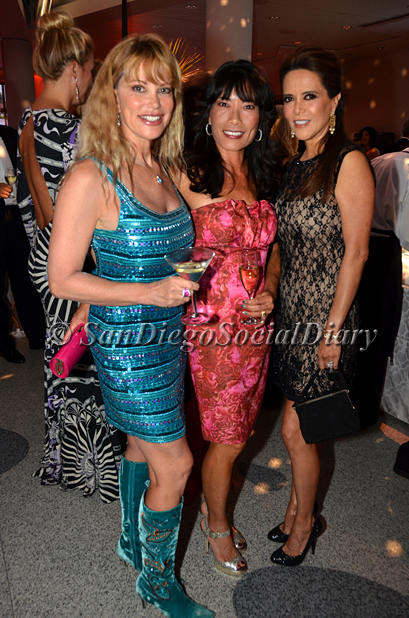 Margo Schwab in Jenny Packham with Jennifer Greenfield, and Rocio Flynn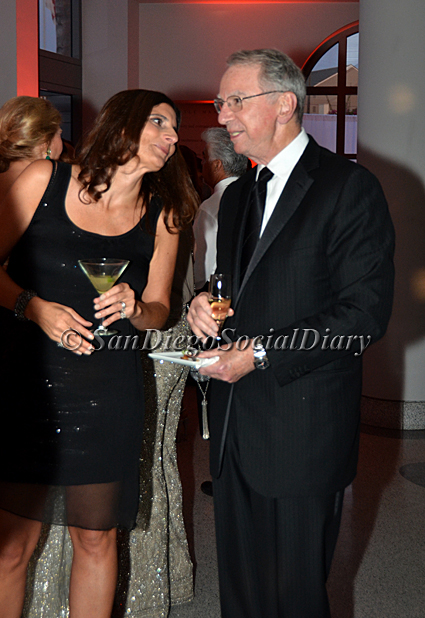 Curator Kathryn Kanjo with Irwin Jacobs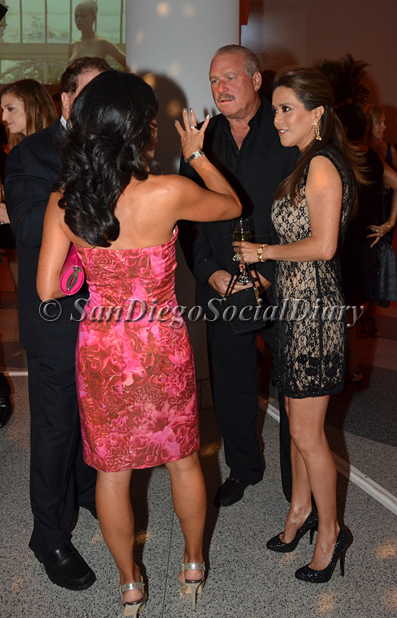 The scene with Richard and Jennifer Greenfield, and Rocio and Mike Flynn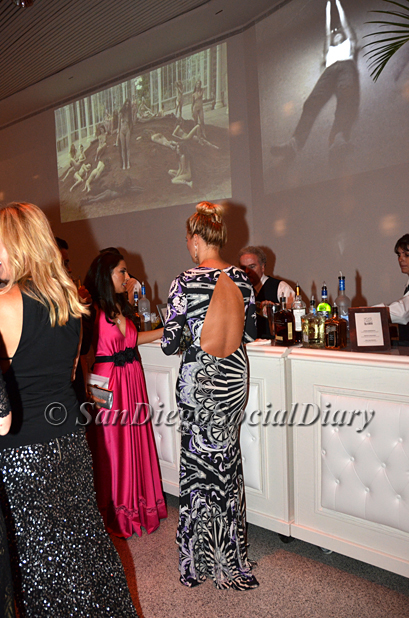 The sea of glamour gowns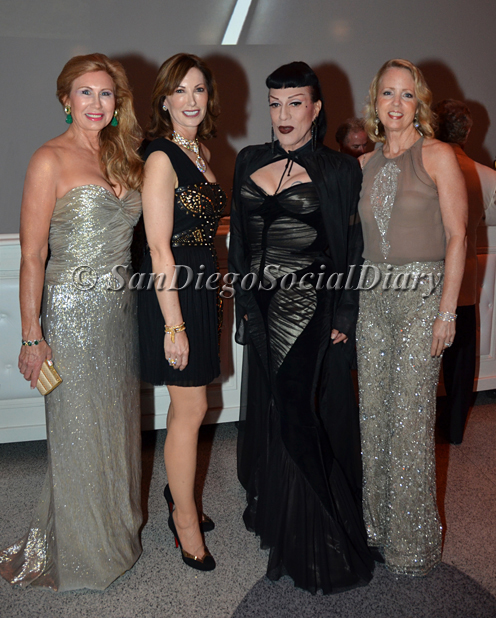 More glamour with Artiste Joey Arias in the company of Colette Carson Royston, Valerie Cooper and Sheryl White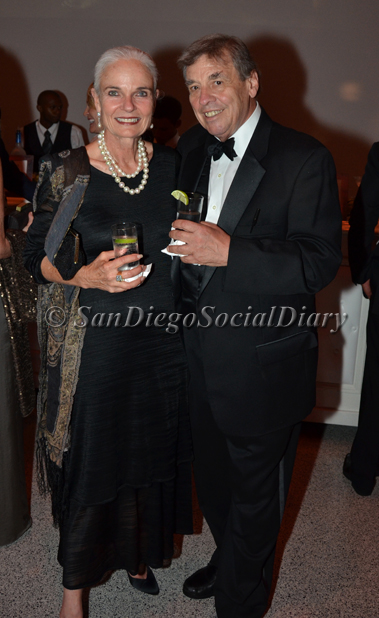 Maria Munroe and Aldis Browne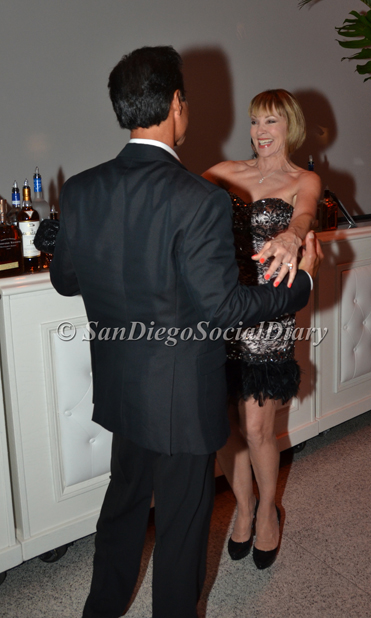 Scott Johnston getting an exuberant greeting by Denise Hug
Karen Cohn and Valerie Cooper in conver.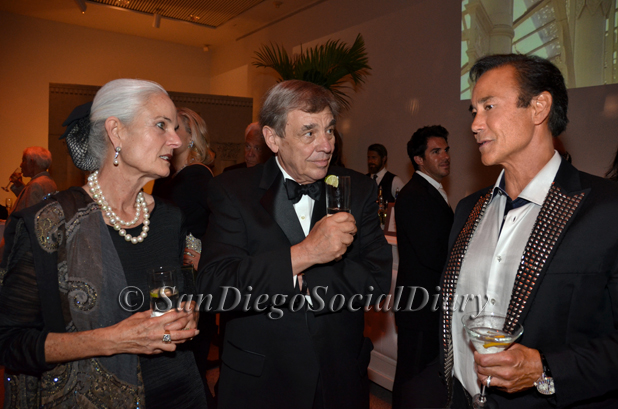 Maria Munroe and Aldis Browne meeting Scott Johnston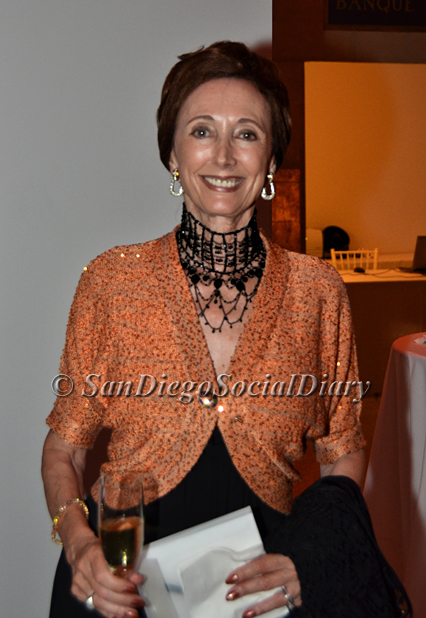 Always picture perfect Viviana Polinsky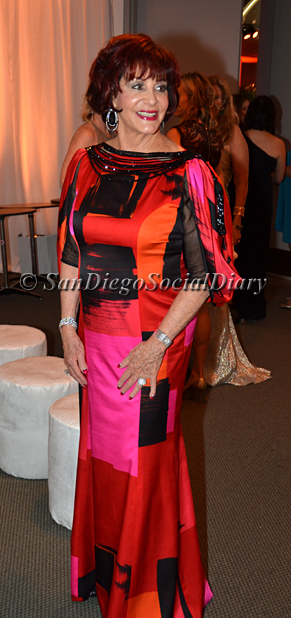 Iris Strauss in Zang Toi with necklace beading draped front and back
Olivia Farrell 'tres mignone' in a gamine coiffure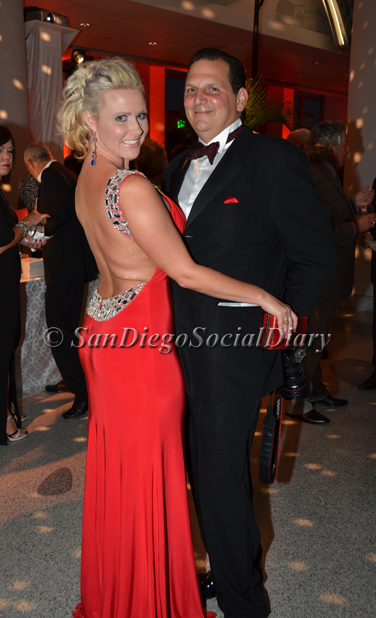 Melissa Williams and her beau Bob Stefanko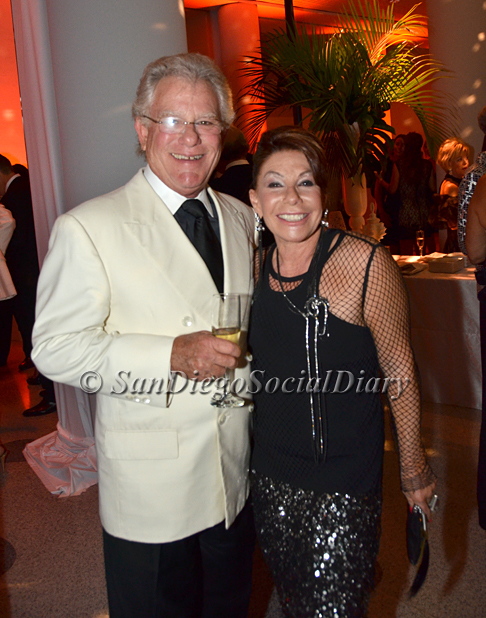 Harvey Ruben and Karen Fox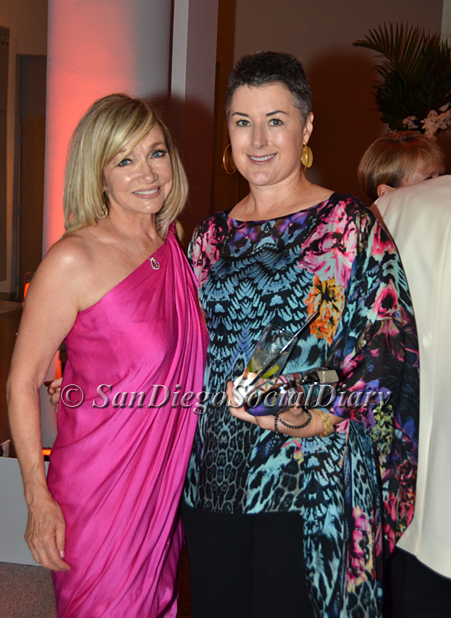 Above and Below, Lynda Kerr with Olivia Farrell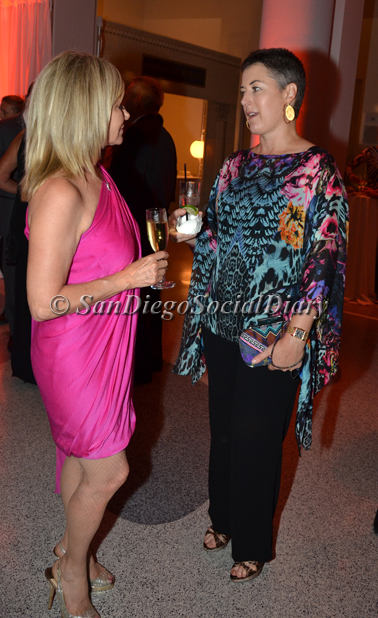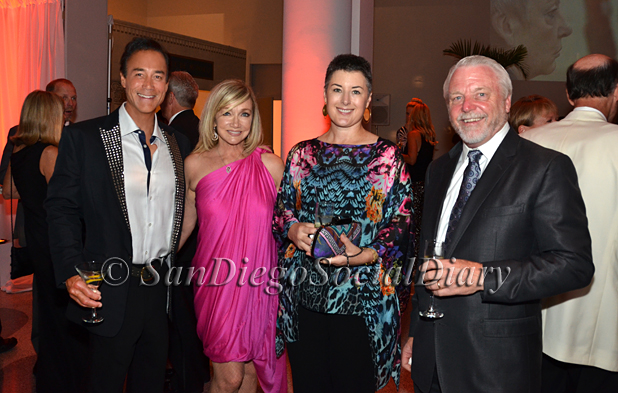 Scott Johnston with Lynda Kerr, Olivia Farrell, and Richard Kerr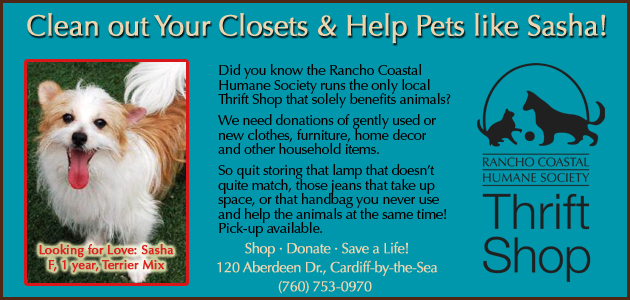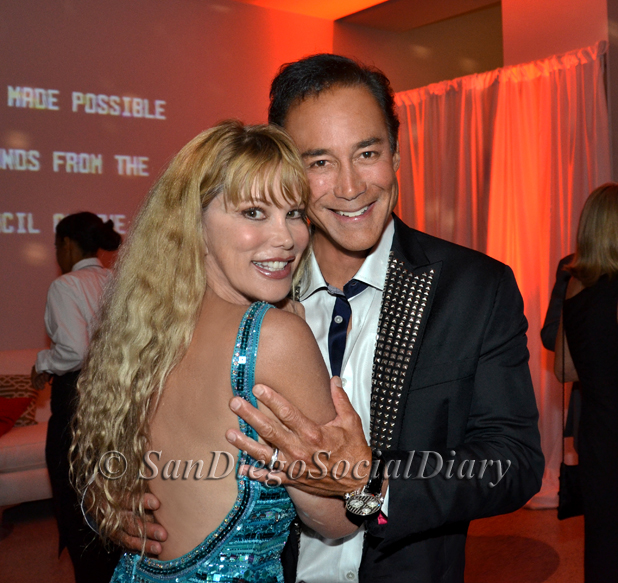 Social Diary's Margo Schwab and Scott Johnston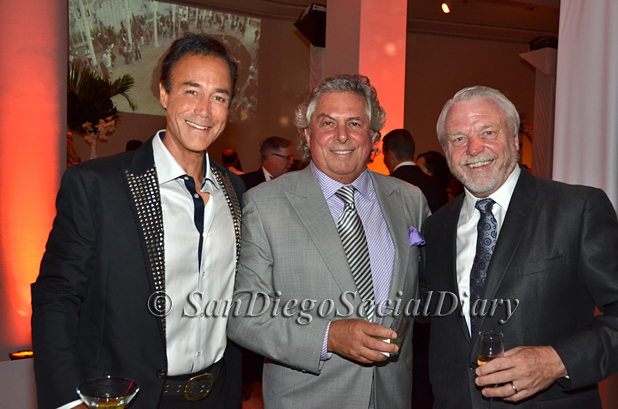 Scott Johnston with Bertrand Hug and Richard Kerr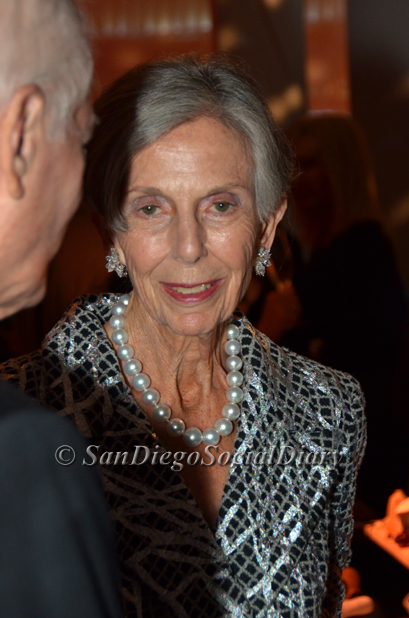 Pauline Foster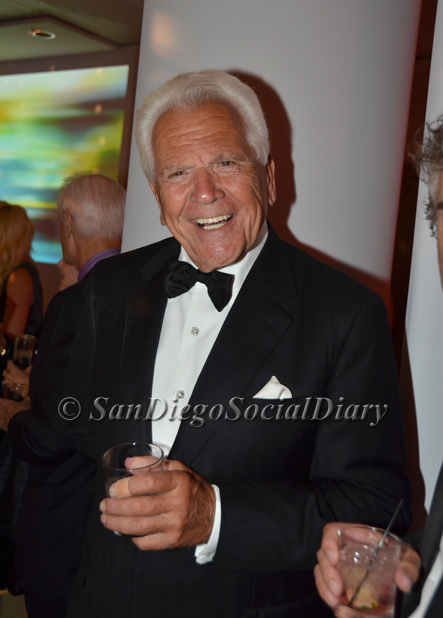 Above and Below Don Cohn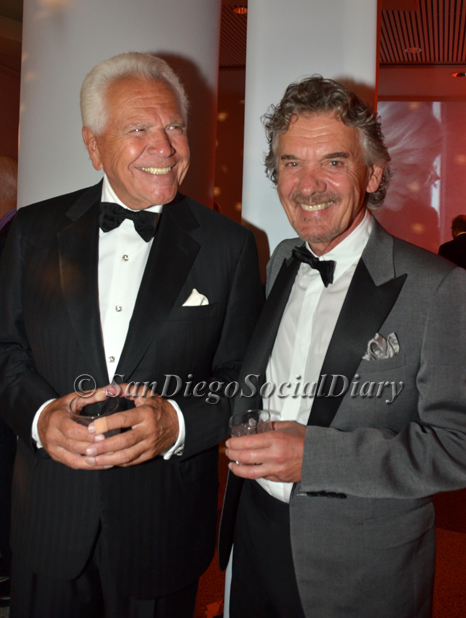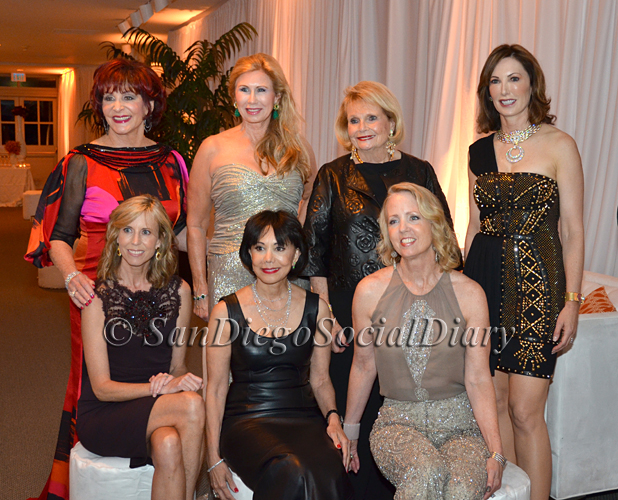 The Honorary Committee Chairs - (Standing) Iris Strauss, Colette Carson Royston, Joan Jacobs and Valerie Cooper, (Seated) Laurie Mitchell, Gail Knox, and Sheryl White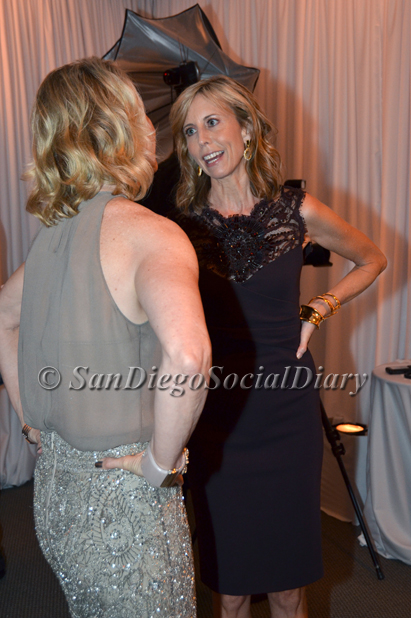 Sheryl White with Laurie Mitchell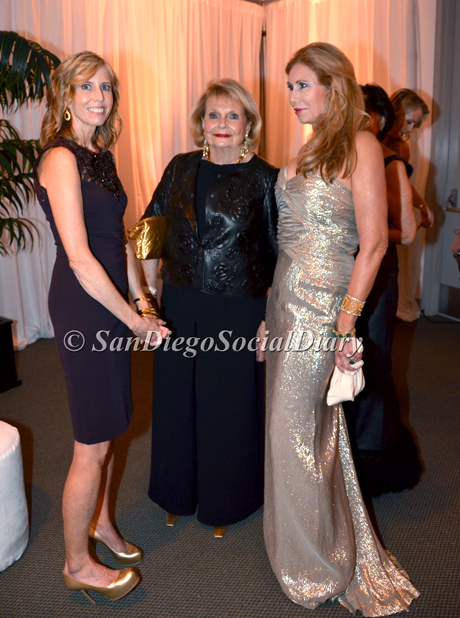 Laurie Mitchell with Joan Jacobs and Colette Carson Royston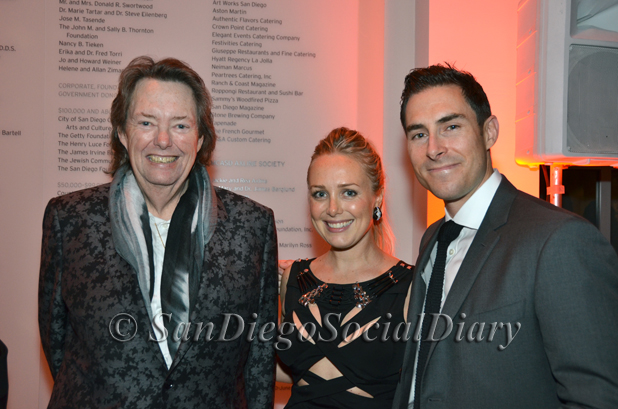 David Copley with Blair Harris (in Gucci) and Josh Klinefelter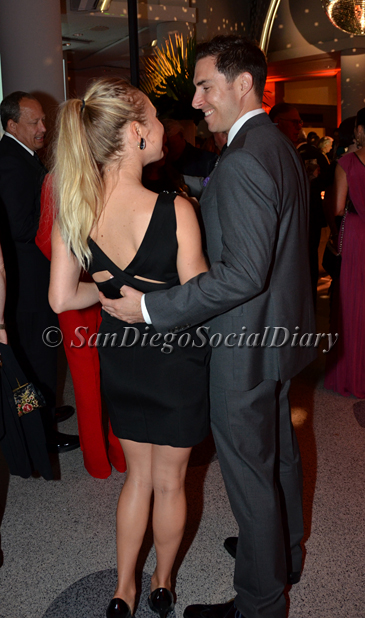 Blair Harrisand Josh Klinefelter enjoyig the scene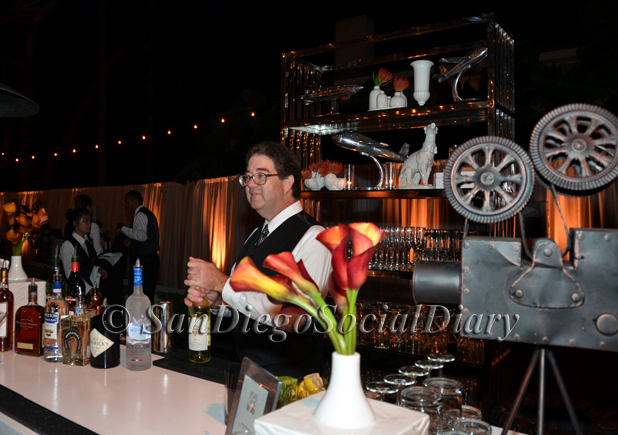 The movie reel bar scene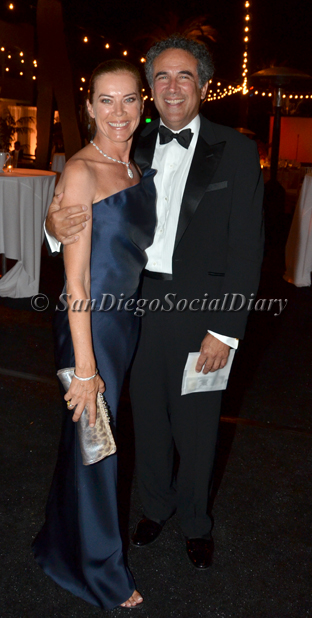 Suzanne and David Guss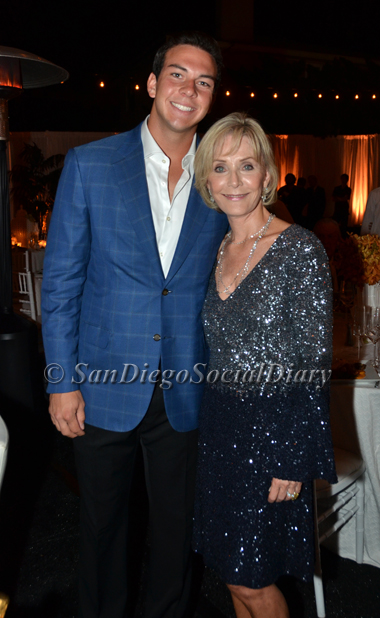 Lee Clark with her nephew Sean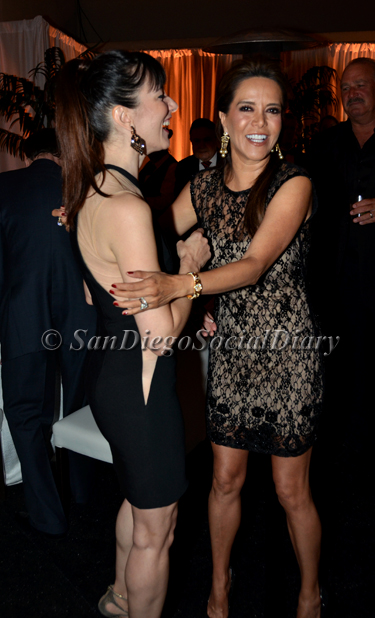 Emma Zuckerman in Stella McCartney with Rocio Flynn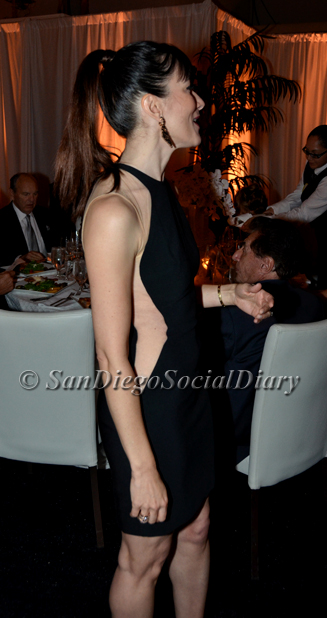 Emma Zuckerman with quite the dress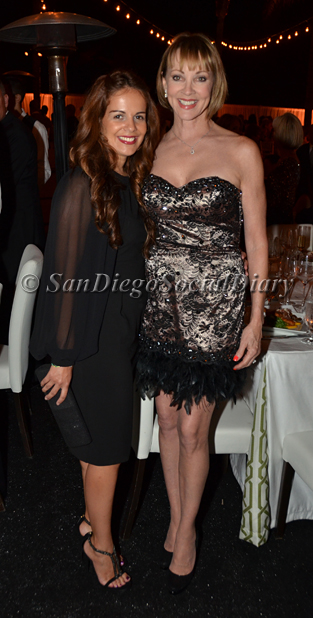 Linda Amamouche with Denise Hug....
Lots More coming soon......!
Follow us on Twitter twitter.com/SocialDiaryMag
Follow us on Facebook facebook.com/#!/margo.schwab
More Social Diary Event Coverage ....HOME
reported and photographed by Margo Schwab
publishing support by Scott Johnston
Please join us for fun informative updates on Twitter and Facebook

The Town Gossip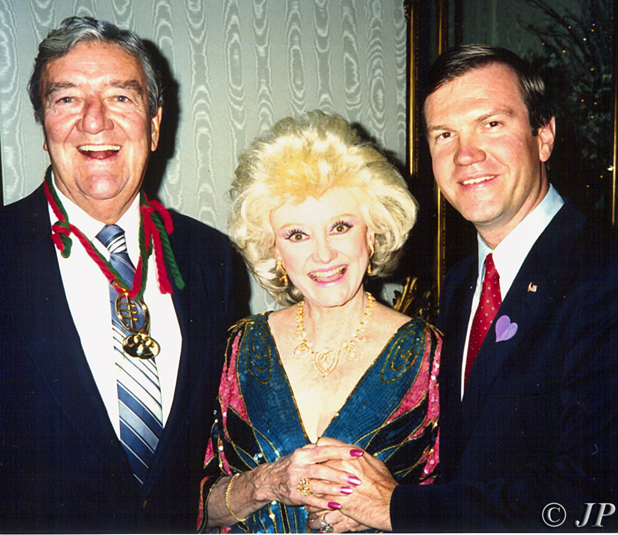 Back in the day in Beverly Hills, publisher Jack Rourke, the late and great Phyllis Diller and Jerry Pikolysky (the future husband of Lee Clark). Phyllis Diller was a pioneer for female comedians. Loved for her self deprecating wit, and lively zingers, she was a Hollywood legend, a wonderful force.....this photo is from 1987.
by the way ....Jack Rourke was the first social publisher that I worked for in 1990. My first assignment was Esther Williams' surprise birthday party. Her stepson Lorenzo Lamas was one of the guests. - Margo Schwab
Email Commentary to be added
* Margo Schwab, MBA, more formally known as Margaret E. Schwab, has produced, written, interviewed and photographed for various media organizations since 1989. Schwab attended Holton Arms School, La Jolla Country Day School and La Jolla High School. Schwab has a B.A. from Scripps College, spent a business internship with S.A.I.C., Science Applications International Corporation, and earned a Masters of Business degree, M.B.A., from the University of San Diego by way of Claremont Graduate School . Schwab additionally took college courses from Harvard University, and Syracuse University. Schwab volunteers for numerous charity organizations. She also continues to support animal organizations and the prevention of people and animal abuse. Schwab is the editor and co-owner of The Social Diary.
Margo Schwab and Scott Johnston of The Social Diary Magazine are pleased to announce a partnerships with the San Diego Humane Society and SD METRO Magazine. They have also partnered with Country Friends and the San Diego American Heart Association and the Arthritis Foundation.
Margo Schwab and Scott Johnston are both members of the La Jolla Beach & Tennis Club (Margo Schwab since 1974) and both are now members of the University Club and its worldwide ClubCorp Compass Society. Margo Schwab and Scott Johnston are Police Press credentialed by the Chief of Police, William Lansdowne.
San Diego's The Social Diary would like to say a special thank you to our advertisers.
The Real Real - Luxury Designer Consignment
Bowers Fine Jewelry
La Jolla Cosmetic Laser Clinic
ARTS - A Reason to Survive
Mingei International Museum
HG Motorsports
Kleege Industries - Production Staging and more
Eclat Catering and Home Delivery by Chef Athanasia Ampelas
Margaret's The Couture Cleaners
Donovan's - America's Best Steak & Chop House, Prime Seafood Too!
PAWS - Helping People Helping Pets
Helen Woodward Animal Center sponsored by Taylor Miller
H. Moradi Estate and Fine Jewelry on Prospect Street
The Arthritis Foundation San Diego County
Nicole Miller at The Forum
San Diego Public Library Foundation
Rancho Coastal Humane Society
San Diego Humane Society
Hot Rock Jewelry
San Diego Museum of Art
Heinz Geitz Autohaus
Estate and Business Attorney John Smaha
San Diego Opera
Animal Fashion by Jordan
Juelerie by Pamela Pogue
The Museum of Contemporary Art San Diego
Giuseppe Restaurants and Fine Catering
The University Club Atop Symphony Towers and ClubCorp
WineSellar & Brasserie - featuring the Gary Parker Wine Club
Cafe Milano on Pearl Street La Jolla
The Marine Room
Ark Antiques
Extreme Pizza in La Jolla
The Animal Hospital of La Jolla
Eugene Ladopoulos of Mistra Estates Olive Oil
Warning ** photos, video and writing on this site are the
2012 copyright, all rights reserved, of The Social Diary LLC and its subsidiaries including San Diego Diario Sociales - Su Conexión Con la Sociedad, no reproduction of any part or parts is allowed without written permission by Social Diary Magazine