~ The Social Diary ~
the on-line magazine covering High Society ..& more
____________________________________________________________
ARTS' Founder Nominated for 'Volvo for Life Award'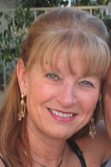 by The Social Diary ARTS' Columnist Jill Hammons
Column #4, February 28th, 2006
Matt D'Arrigo, the founder and executive director of ARTS (A Reason to Survive) has been nominated for a prestigious Volvo For Life Award. For several years, Volvo has looked for "everyday heroes," those people who display courage, dedication, and are committed to helping others.
The judges that review each and every nomination are an amazing, noteworthy group: Hank Aaron, Senator Bill Bradley, Sir Richard Branson, Caroline Kennedy, Val Kilmer, Maya Lin, Paul Newman, Dr. Sally Ride, Eunice Kennedy Shriver, and Hope Bevilhymer, the 3rd Volvo for Life Grand Award winner.
One Grand Award winner is chosen, who receives a Volvo automobile for life, plus $50,000 to a charity of choice, a trip to the New York City Awards Ceremony for themselves and a guest, and a starring role in a Volvo for Life Awards heroes documentary. Other prizes are awarded to three Category Winners, six Category Finalists, and 100 receive Certificates of Merit.
Matt was nominated for his sacrifices, his vision, and his caring. Here is his story (you can see more on www.volvoforlifeawards.com.
In 1992, doctors diagnosed nineteen-year-old Matt D'Arrigo's mother and sister with cancer within a month of each other. Matt took the following year off of college to stay at home and help with their care. Matt's mother died, but his sister recovered. As an artist, Matt found himself turning to his painting and love of music to help him through this difficult time. The therapeutic and healing power of the arts affected Matt so profoundly that he wanted to provide that same opportunity to others -- particularly children. He vowed to start an organization one day in his mother's memory to provide free art programs to children in need. That inspiration would become his initiative, A Reason To Survive (ARTS).
Matt returned to school to earn his degree in fine art, entering the workforce to gain some valuable business experience before he launched his effort. In July 2001, Matt traded in his beloved SUV for an old station wagon, cashed out his 401K, and then founded his non-profit organization. ARTS provides free visual, performing, and literary art programs to disadvantaged children and those facing adversity. Through Matt's tireless efforts in raising community awareness and funds for his programs, ARTS has a $450,000 budget, four full-time staff, and serves 3,500 children annually with free art programs. Matt has accomplished all of this in just four short years! ARTS provides outreach programs throughout the community, sending 45 trained artist volunteers into twelve partner locations, including hospitals, homeless shelters, domestic violence shelters, group homes, military bases, and the like on a weekly basis. ARTS also hosts numerous community art events and creates public art pieces with neighborhood children to help beautify parks, community centers, and partner locations. In July of 2006, ARTS will open their first dedicated center, a 6,200 square foot facility to provide in-house programs, camps, and workshops for children and families in San Diego. Matt has recently secured $500,000 of ARTS' $1,000,000 goal to create the ARTS Center! Unbelievable!!
Matt's visionary approach not only provides free art programs to thousands of hurting kids and their families, but also goes beyond what one would consider his "regular" job. Recently, an ARTS youngster, Yesenia, lay near death with a terminal illness at Children's Hospital and San Diego Hospice. One day, while painting images of horses with Matt, she confided that she would love to ride a horse, as she had never before done so. Fortunately, one of ARTS most loyal donors owns some horses. A couple of phone calls placed by Matt, and a few days later, a truck and horse trailer pulled up to the San Diego Hospice. A beautiful brown horse named Cinnamon came walking out. The staff wheeled out Yesenia, who spent a quiet, poignant hour petting and feeding the horse carrots, all the while lying in her bed. Yesenia gathered enough strength to actually get up and sit on the horse; her dream came true! Sadly, Yesenia passed away shortly thereafter. But Matt and his organization ensured that she would experience one of the wonders so many of us take for granted. Realizing that Yesenia's family did not have enough money to pay for her funeral, Matt then created wonderful greeting cards from one of her many paintings. Sales of the cards raised the necessary $4,600 to pay for her funeral expenses. This is just one of many examples of Matt's huge, giving heart!
Matt does not view the arts as a career or even a craft, but rather a force for life. His dedication to ARTS brings his vision to life, and it has become his life as well. Matt has made numerous personal sacrifices to ensure the success of the organization so that the young receive the arts programs they desperately need. His mission gives something in addition to ensuring the quality of life for these children and families. Matt D'Arrigo's work shows that that in all we do, aspire to, and give of ourselves, we bring meaning to our lives and those around us through the arts of giving.
To learn more about Matt and his cause, and how you can make a difference, please visit: www.artsurvive.org
* Jill Hammons is a long-time special events director at Scripps Institution of Oceanography. She divides her time amongst many charitable organizations such as The Hole in the Wall Gang Camp, Passionfish, and ARTS (A Reason to Survive). Jill is a Founding Board Member of ARTS, an up-and-coming San Diego non-profit that provides free artistic opportunities to kids in facing adversities. ARTS helps children heal through the therapeutic and transformative powers of the arts---giving them a reason to survive." www.artsurvive.org.
back to New this Week.........Jill Hammons Archives.......... Home
Warning ** photos, video and writing on this site are the
copyright of the author, The Social Diary, San Diego Social Diary, margomargo.com and Margo Schwab.
no reproduction of any part or parts is allowed without written permission by Margo Schwab