Jewel Ball 2012
....Passeggiata Perfection!
More Social Diary Event Coverage ....HOME
Brava!!... Las Patronas hosted the 66th Jewel Ball at the beautiful La Jolla Beach & Tennis Club August 4th, 2012.
Over 800 black tie dressed guests arrived to 'Rome' for a bit of 'opera' during the cocktail reception. True to the theme of 'Passeggiata,' guests arrived for an evening stroll reminiscent of the 50's and 60's in Italy.
The evening continued with dining under the stars in the 'village square' with dinner by Hyatt Regency La Jolla cuisine, and dancing later to the tunes of L.A.'s Side Effect.
Among the standouts there were Event Chair Elaine Murphy in a Luis Riva original accented with emerald drops, Elaine Robbs, Lee Clark in lacy Oscar de la Renta, Sue Wagener in Roberto Cavalli, Dianne Bashor in Fe Zandi, Valerie Cooper in a blue hued Jenny Packham, and Shawn Rogers and Keri Riney looking distinctively divine in black simplicity.
The La Jolla Beach & Tennis Club generously hosts this event each year, a tradition that has been in place for 65 of its 66 gala years.
Among the top beneficiaries this year are the Alpha Project for the Homeless, The American Red Cross- San Diego Imperial Counties, the La Jolla Historical Society, San Diego Hospice, and the Zoological Society of San Diego.
Thanks to the Las Patronas gals including President Lisa Albanez, Vice President Pat Marsch, Jewel Ball Chair Elaine Murphy, Co-Chairs Erin Wyer and Cathy Carroll, Jewel Ball Designer Chair Melinda Mahony, Jewel Ball Advertising Chair Cathie East, Jewel Ball Donations Chair Susie Piegza, and Jewel Ball Underwriting Chair Jena Joyce, the 2012 Passeggiata is expected to net some big monies for the San Diego community.
Elaine Murphy summed up the event and its purpose with this. "We in Las Patronas are just so happy with people's reactions to the evening - especially the setting, and the energy that the guests brought with them. I think a fun time was had by all. I know I had a wonderful night."
.... as did everyone Elaine!
Be advised strictly no downloading, publishing, broadcasting, printing, or copying of photos or content. Please email purchase requests of photos you are in.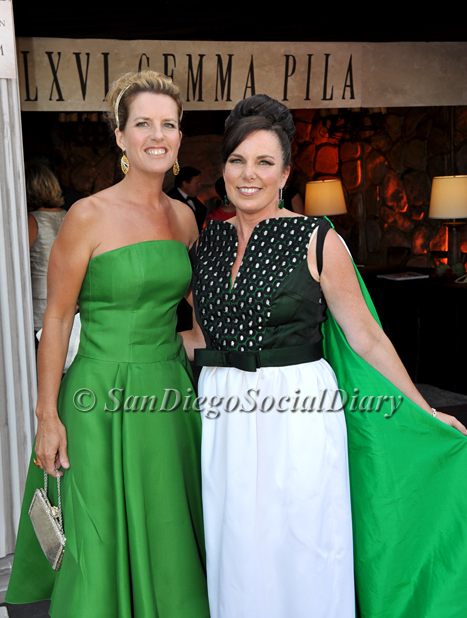 Above and Below, 2012 Jewel Ball Design Chair Melinda Mahony with 2012 Jewel Ball Chair Elaine Murphy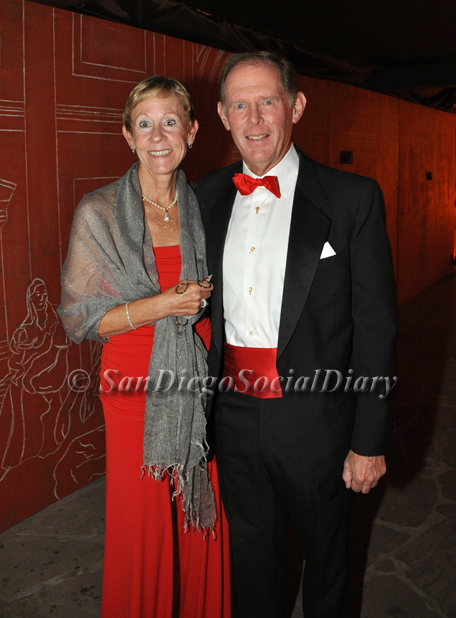 Tricia and Bill Kellogg of the La Jolla Beach & Tennis Club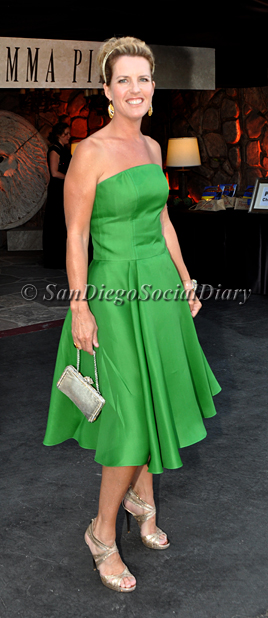 Melinda Mahony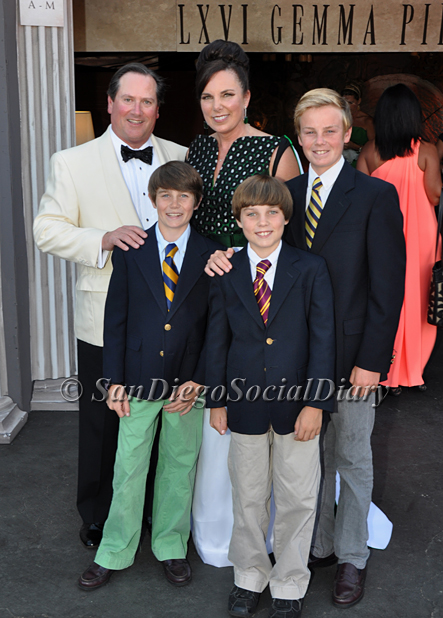 Tom and Elaine Murphy with their sons
Elaine Murphy in local designer Luis Riva and her husband Tom Murphy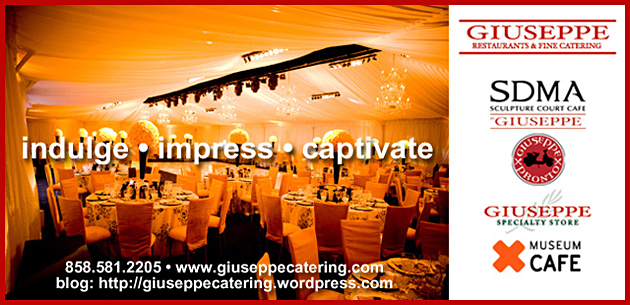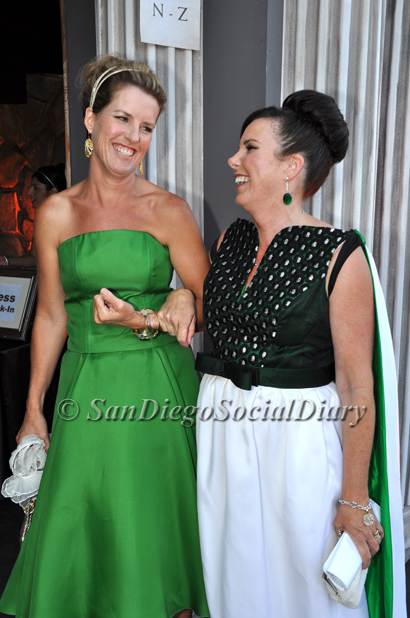 Melinda Mahony and Elaine Murphy enjoying a fun moment before guests arrive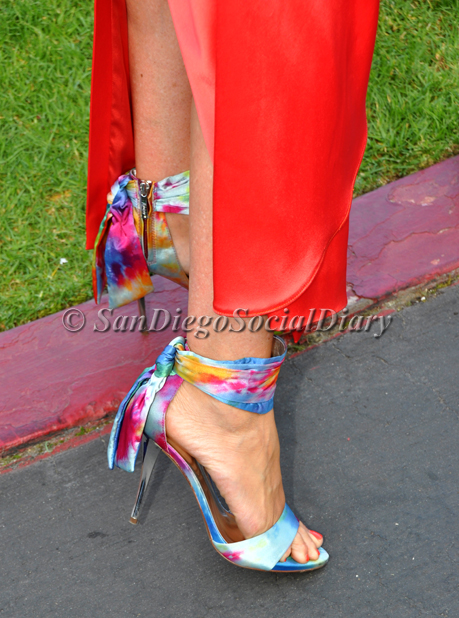 Pretty shoes by Guess on Susie Piegza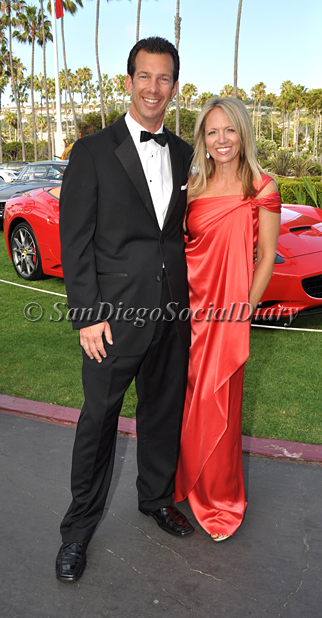 Ed and Susie Piegza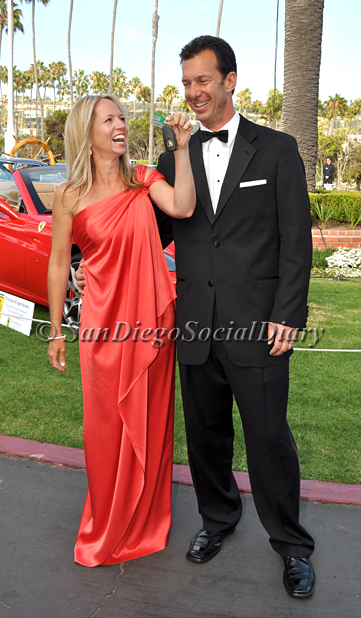 Susie Piegza dangling Lamborghini keys in front of her husband Ed.... the Lamborghini was part of an auction prize for a day of vrooooom usage of the sports car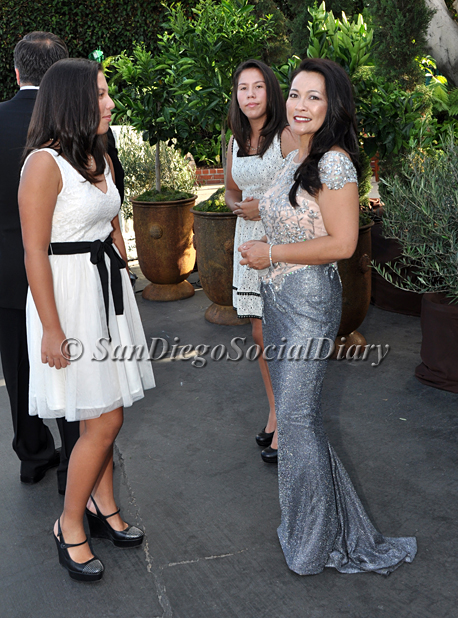 Las Patronas President Lisa Albanez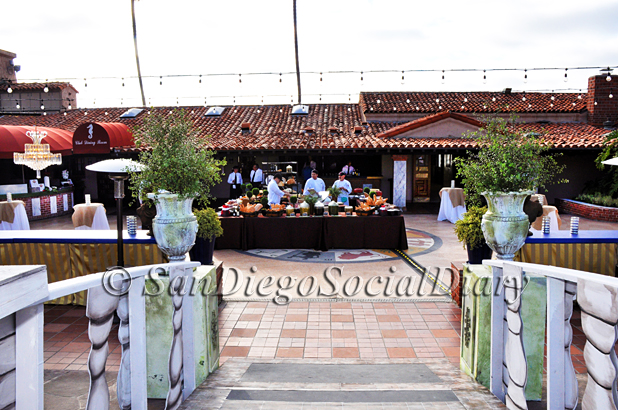 The scene from the pool bridge before the guests arrived
The Table Settings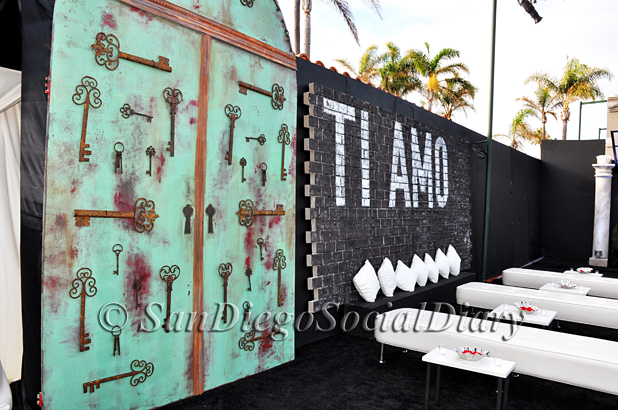 Fun decor .... keys to the City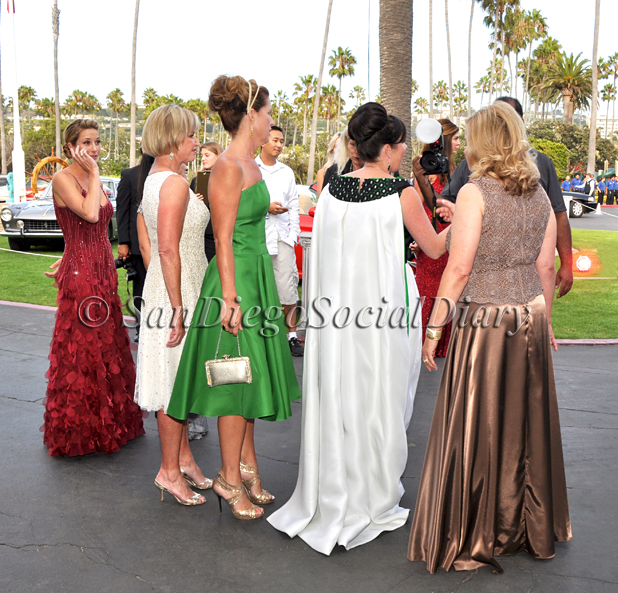 Las Patronas girls gather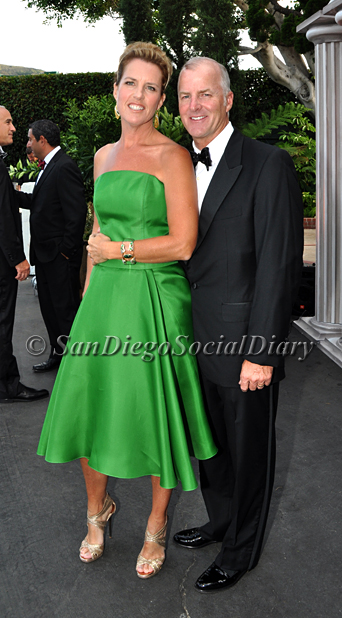 Melinda and Kevin Mahony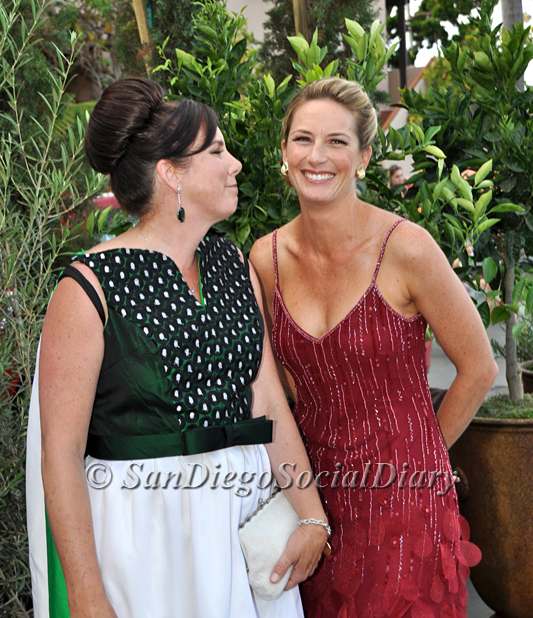 Elaine Murphy with 2013 Jewel Ball Chair Erin Wyer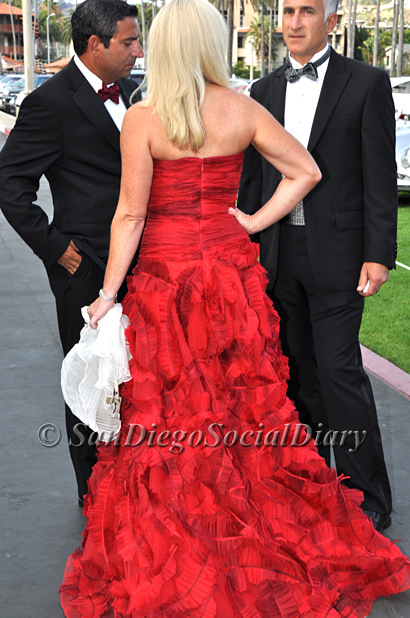 Red, Ruffles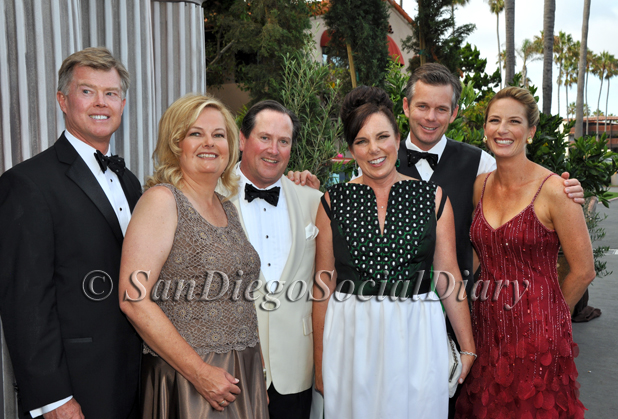 Chris and Cathy Carroll with Tom and Elaine Murphy, and Keith and Erin Wyer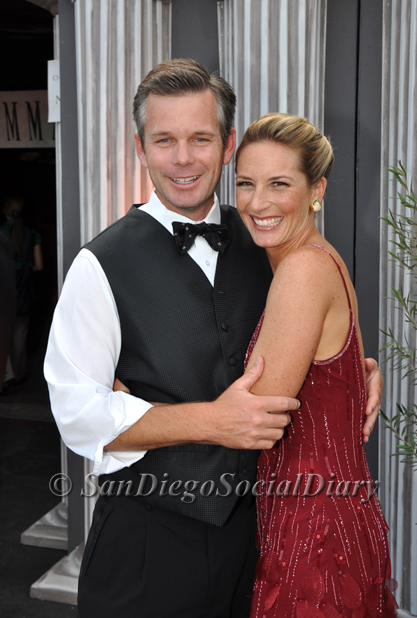 Keith and Erin Wyer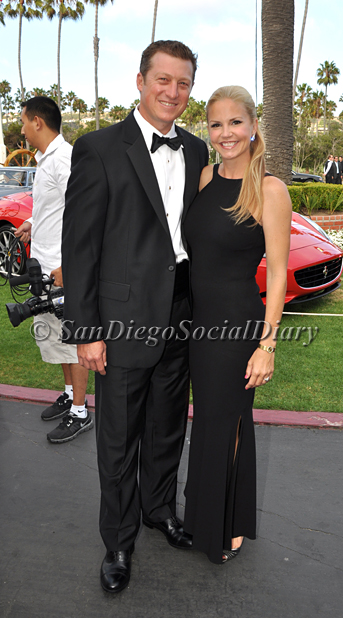 Trevor and Shawn Rogers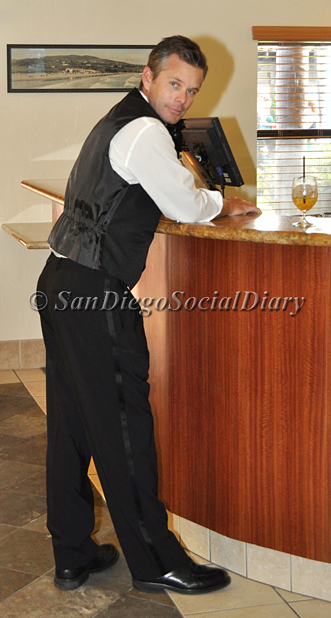 Keith Wyer getting the 411 at the front desk... the mystery of the jacket unfolds....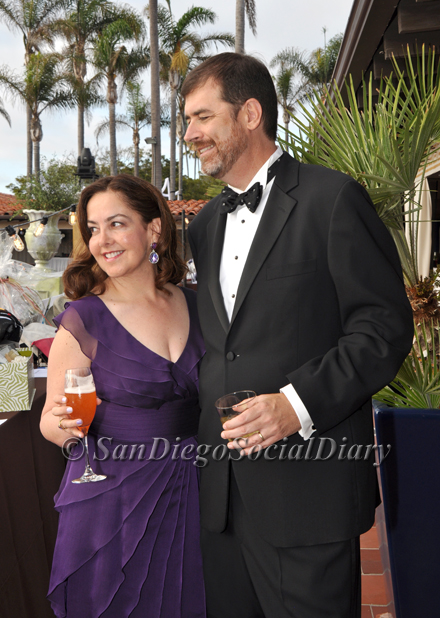 Lydia and John McNeil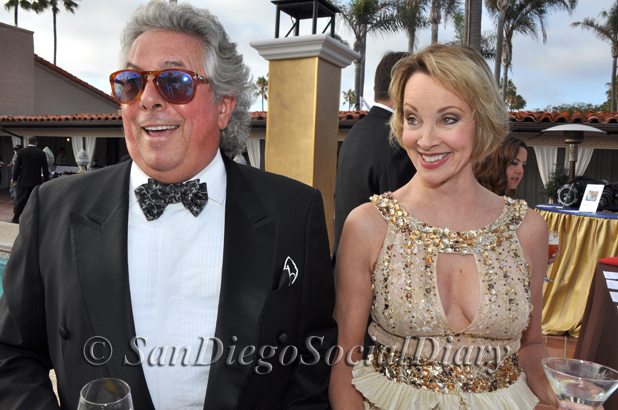 Bertrand and Denise Hug.... embullient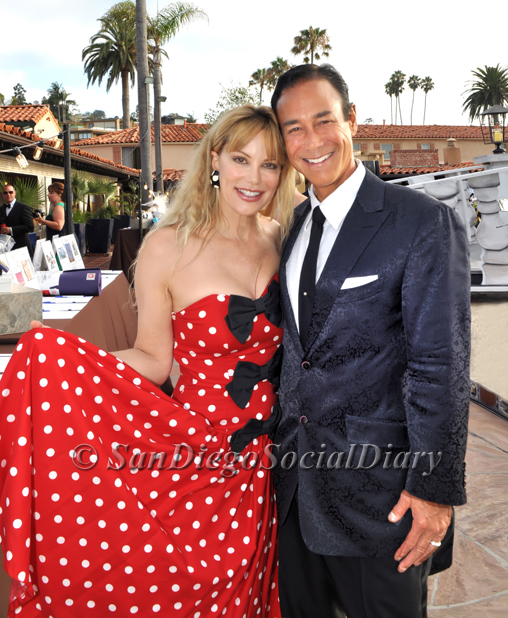 this is how we report....theme appropriate!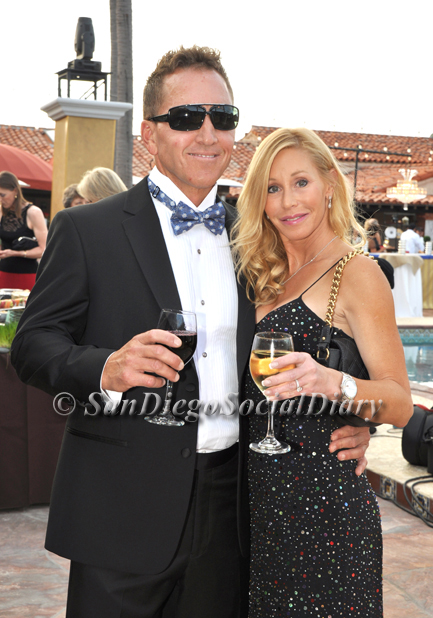 Ross Clark and Amy Baldwin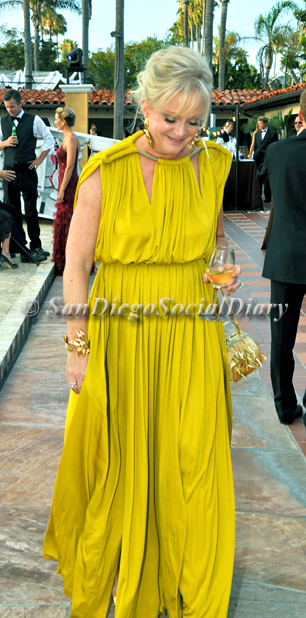 Denise Hug ** Lise Wilson demure and gorgeous!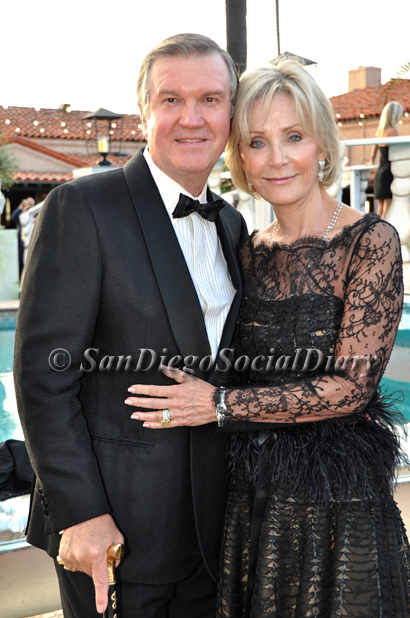 Jerry Pikolysky and Lee Clark in Oscar de la Renta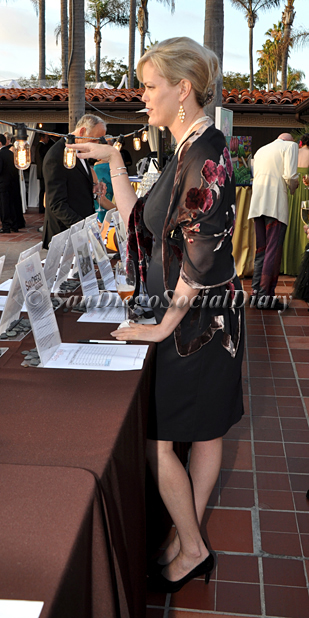 Julie Marciari of the San Diego Museum of Art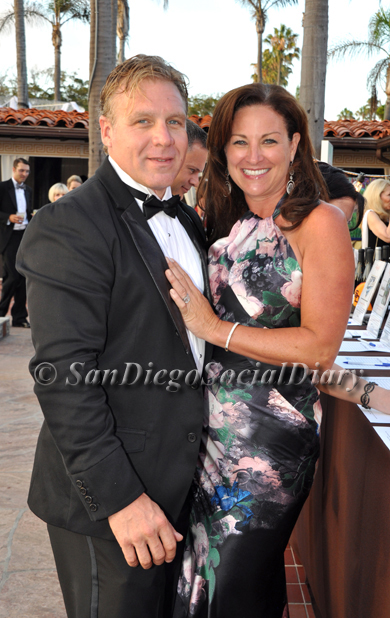 Mark Erny with Jake Figi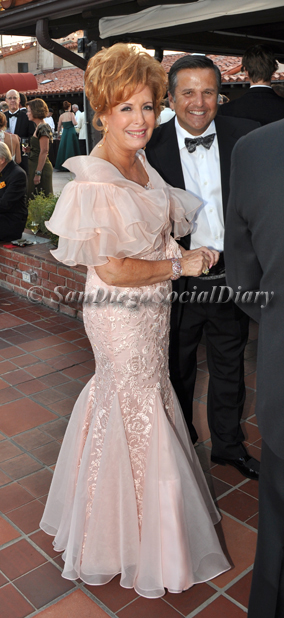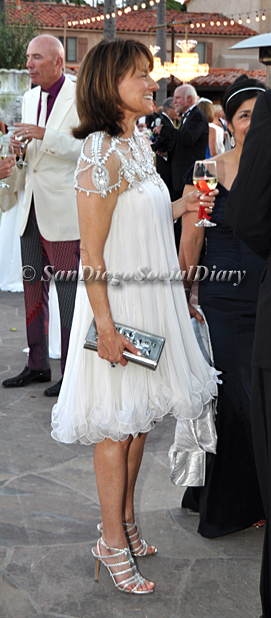 Dianne Bashor a vision in Fe Zandi of Beverly Hills ** Lynn Gorguze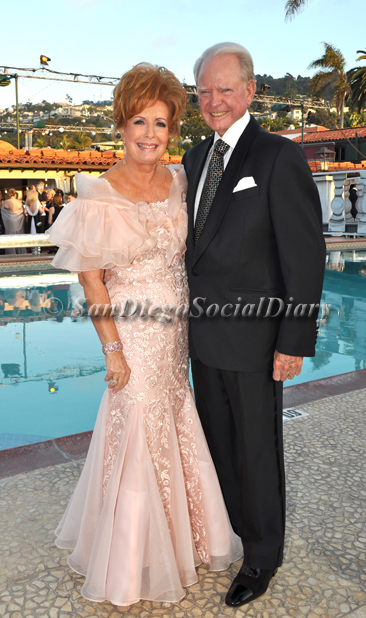 Above and Below, Dianne and Jim Bashor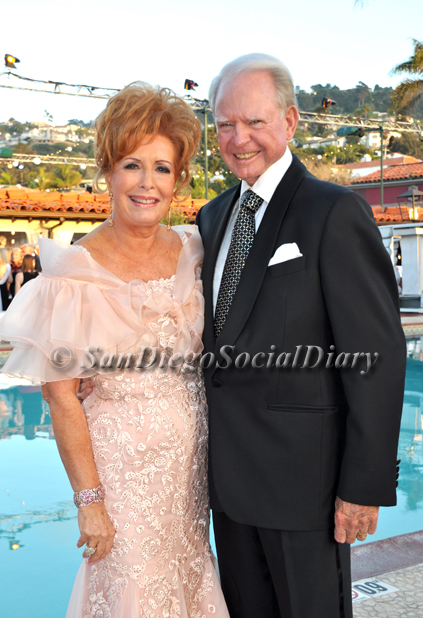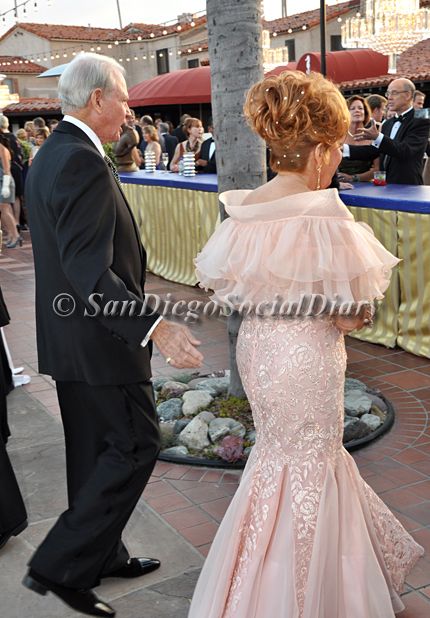 The sparkle details in Dianne Bashors coiffure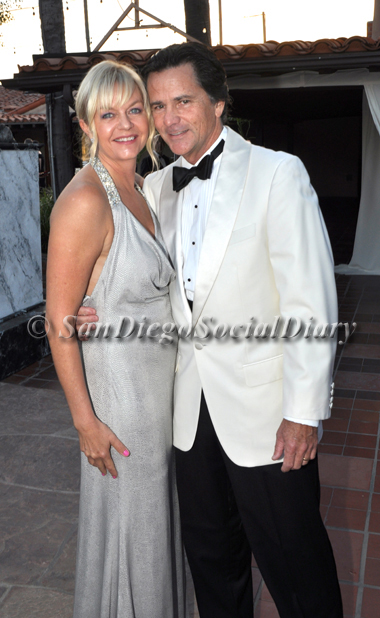 Lorna and Chris McKellar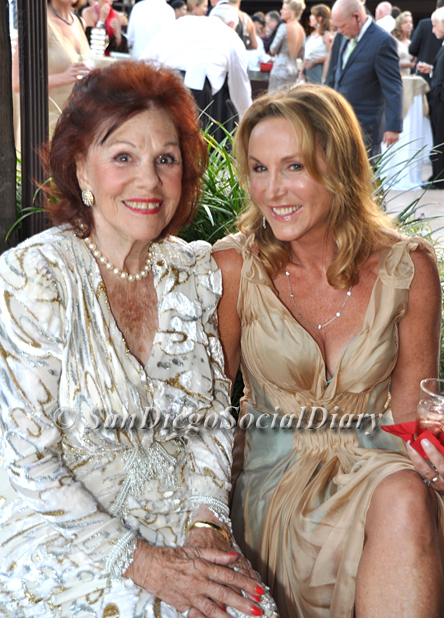 Jo Bobbie MacConnell with Elaine Robbs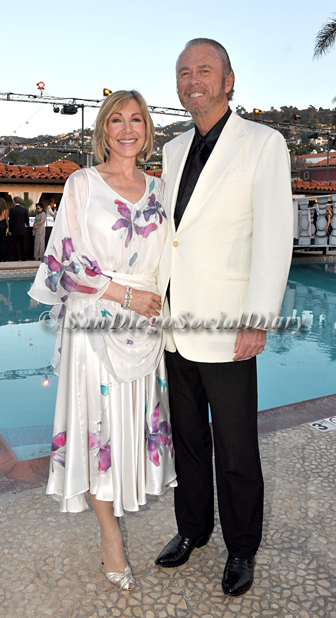 Linda and Don Swortwood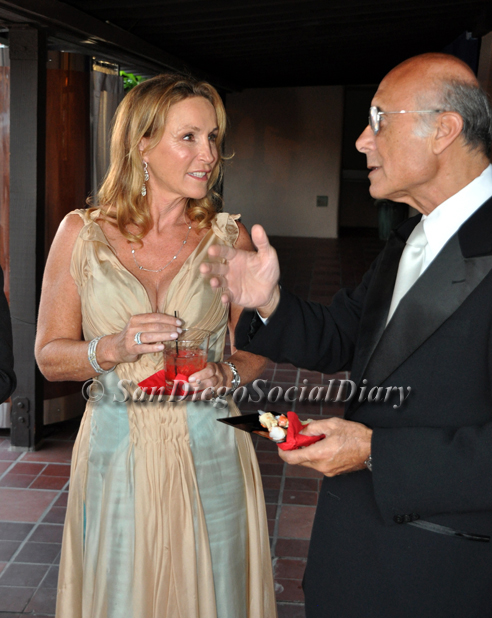 Elaine Robbs with Sami Ladeki of sponsoring Sammy's Woodfired Pizza Restaurants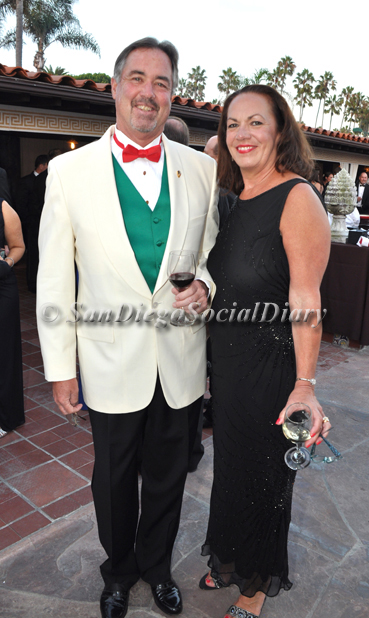 Greg and Terry Cooper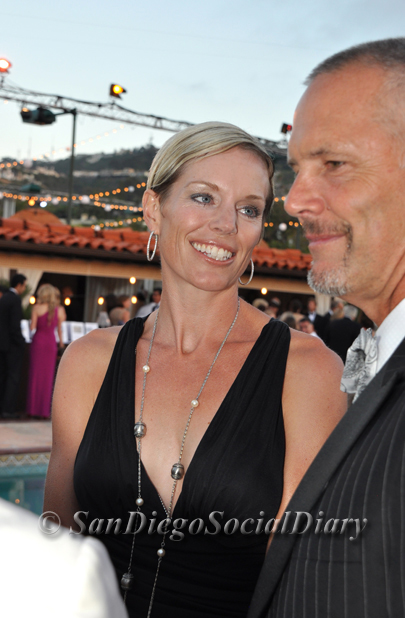 Keri and Michael Riney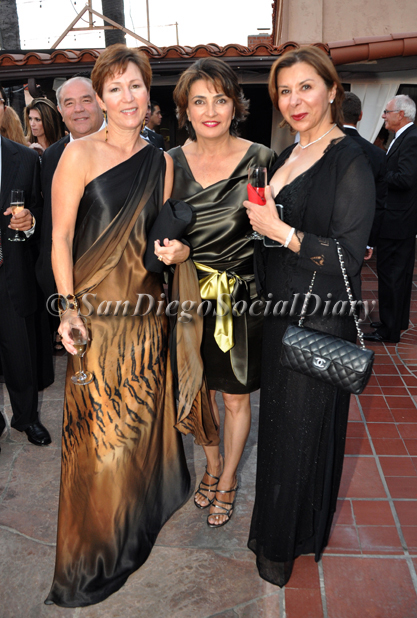 Sue Wagener in Roberto Cavalli with Melissa Mani and Nasrin Mani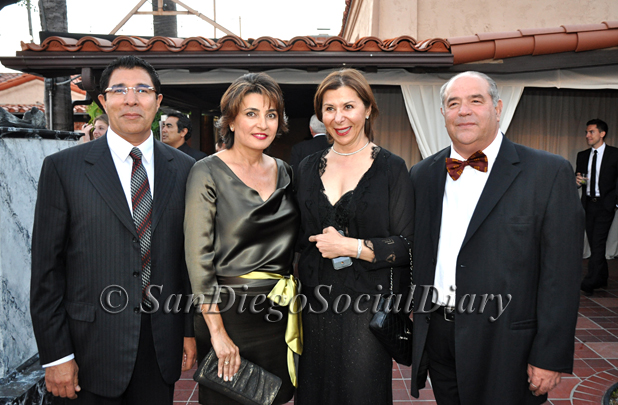 Dr. Hamid Mani and Melissa Mani DDS with Dr. Nasrin Mani of La Jolla Cosmetic Laser Clinic and Dr. Darush Moyhi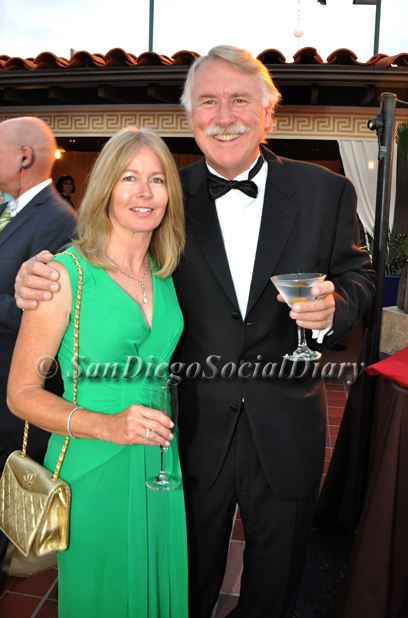 Brenda and Bruce Kleege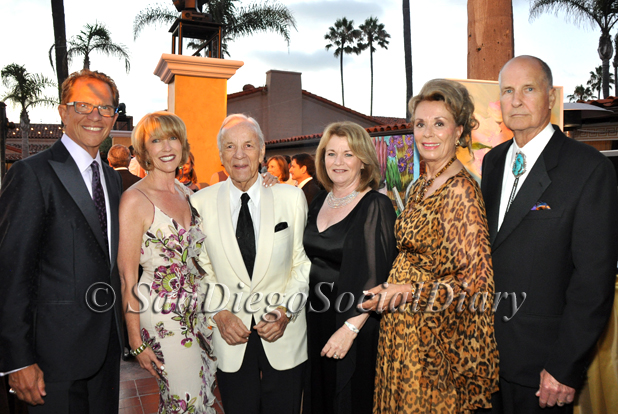 David and Ellen Dolgen with Conrad Prebys and Debbie Turner, and Jeanne and Gary Herberger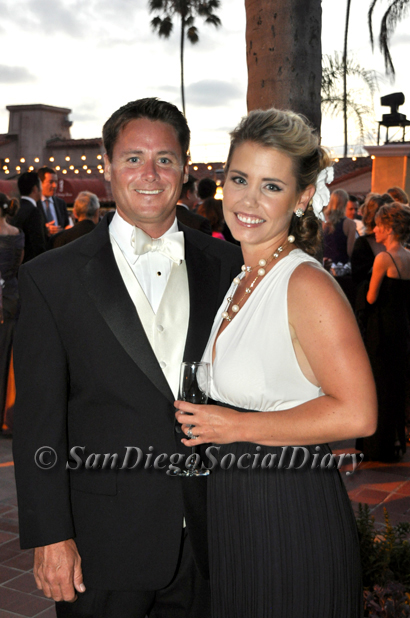 Dan and Jorie Fischer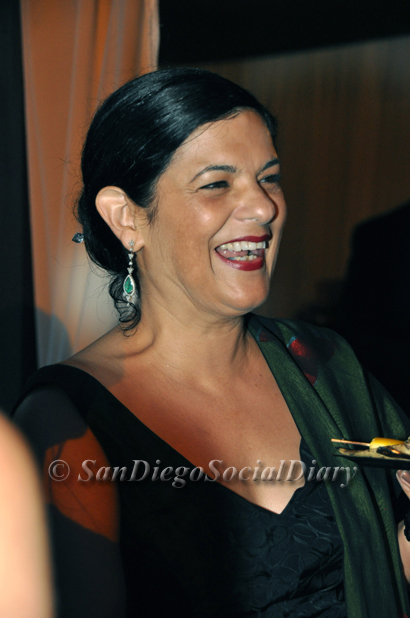 Sheila Combe of Bowers Jewelers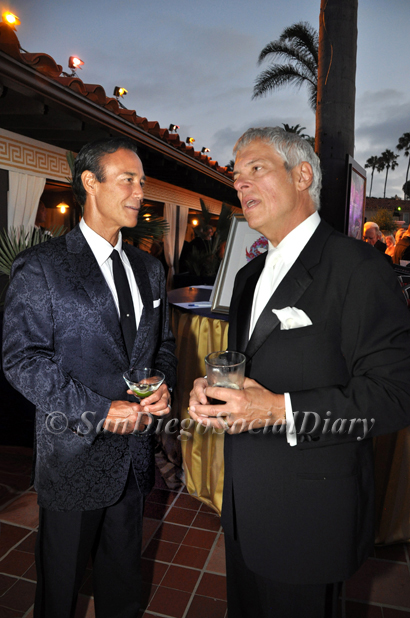 Scott Johnston with the man who is never at a loss for words, Jerry Cesak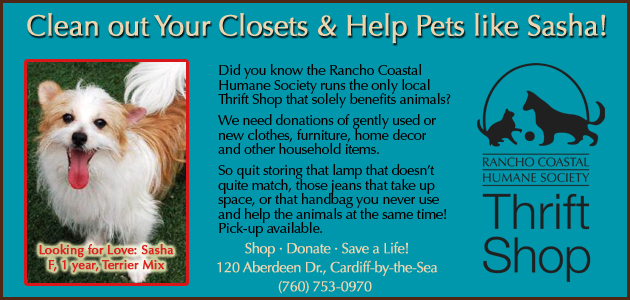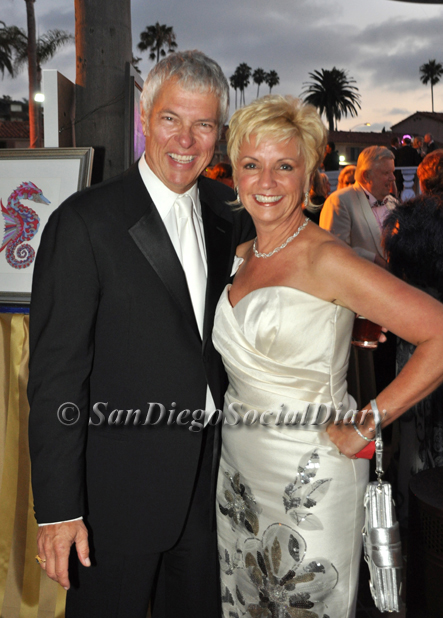 Jerry and Pam Cesak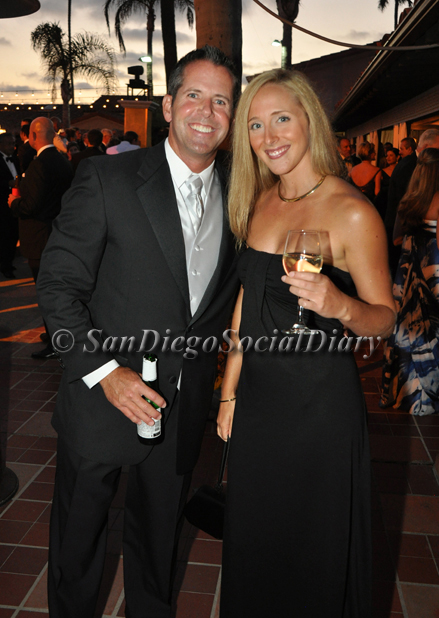 Marc McKellar with Lora Botwinick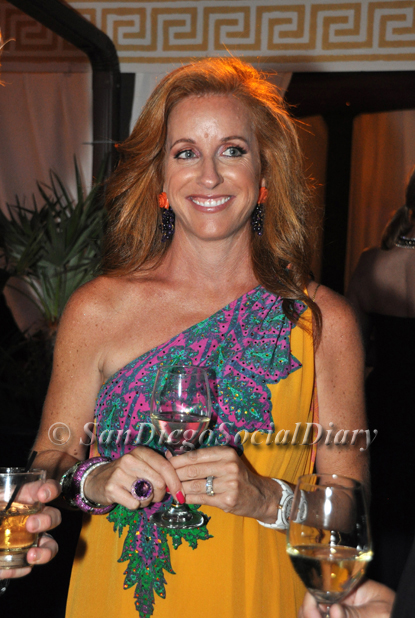 Patsy Marino .... celebrating her birthday too!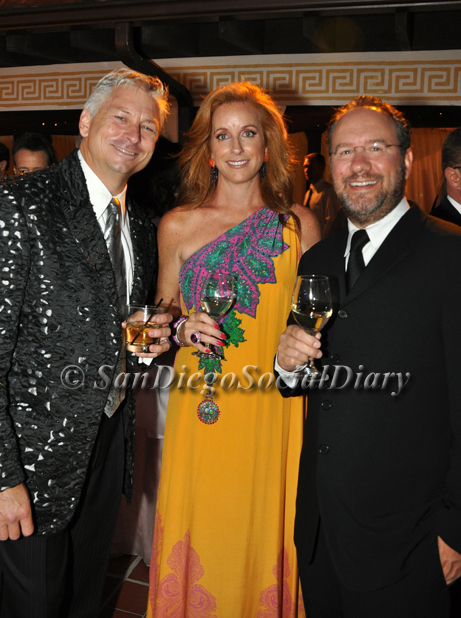 David and Patsy Marino with guest
Pam Marks of NYC and La Jolla with Valerie Cooper in Jenny Packham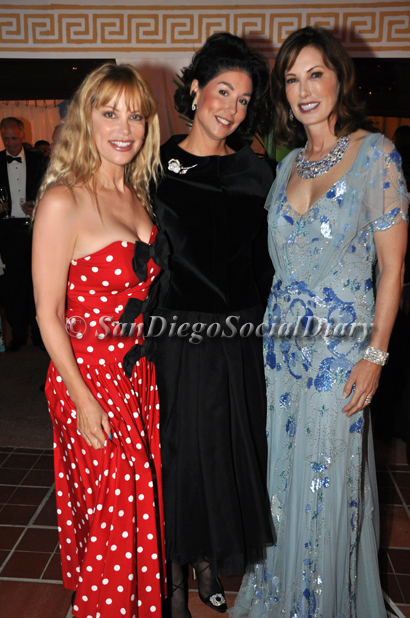 Margo Schwab with Pam Marks and Valerie Cooper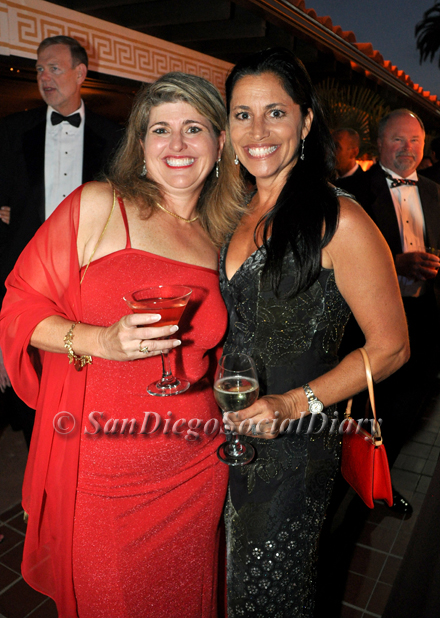 Debra Patterson with Gina Champion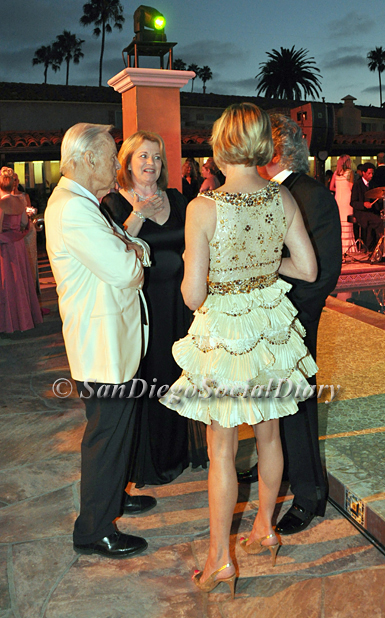 Conrad Prebys and Debbie Turner with the Hugs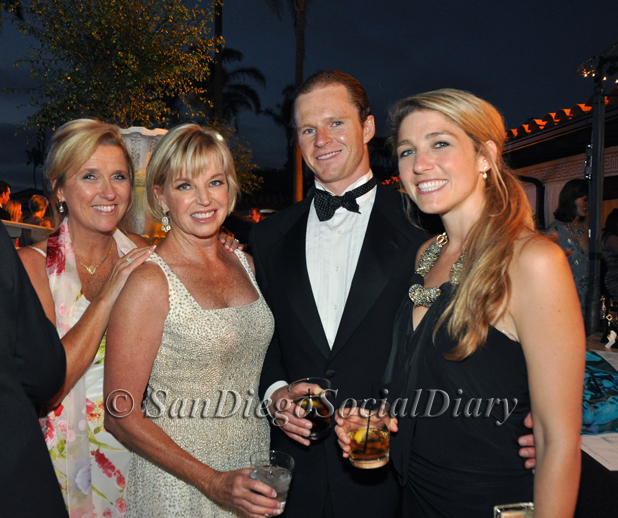 Tracy Lyon with Pat Marsch and her son and friend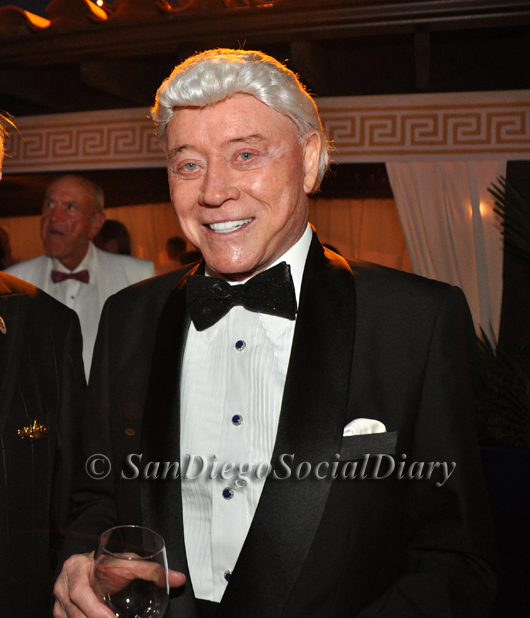 Harry Cooper... the one and only!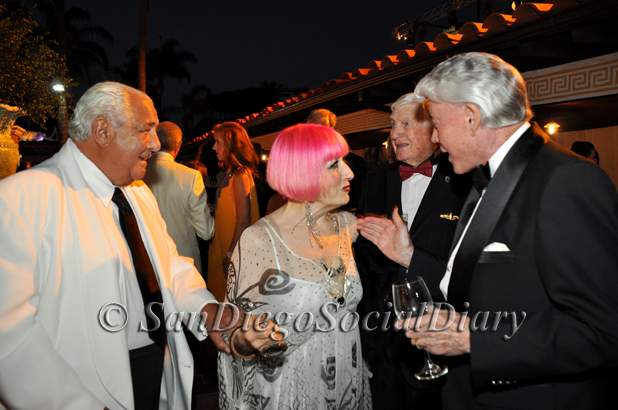 Salah Hassanein and Zandra Rhodes (in Zandra Rhodes) with Harry Cooper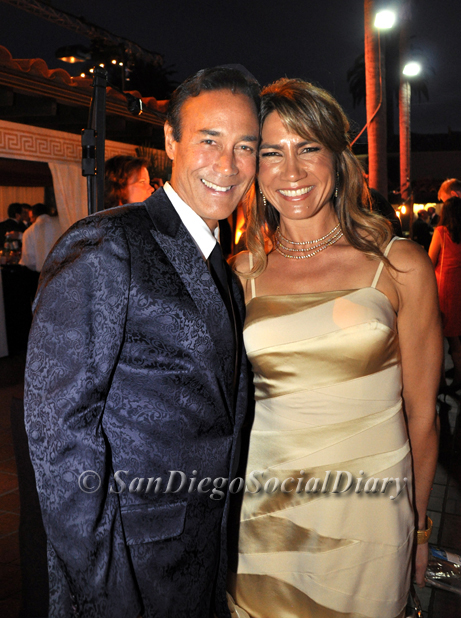 Scott Johnston with Natasha Reiss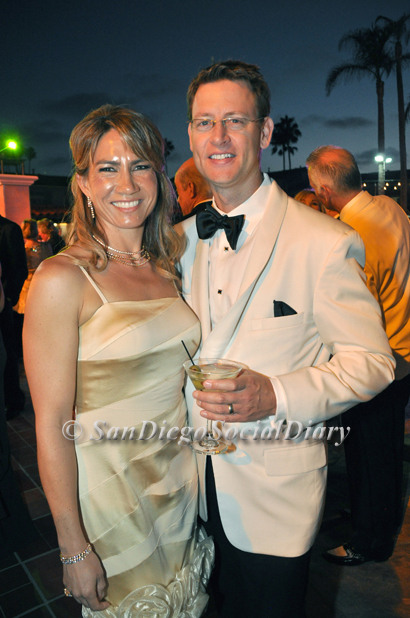 Above and Below, Natasha Reiss and Erik Johnson, martini et al!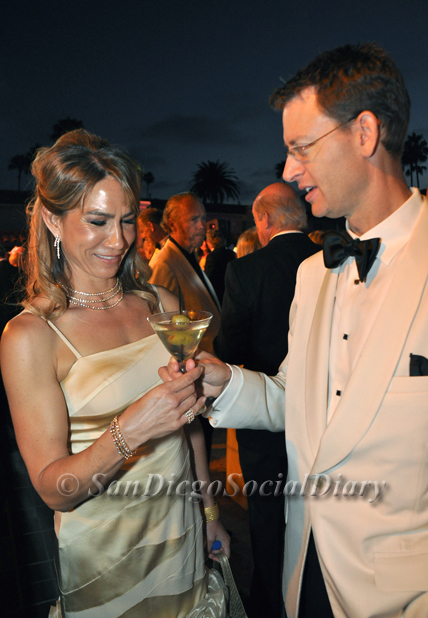 Kathryn Stephens of ARTS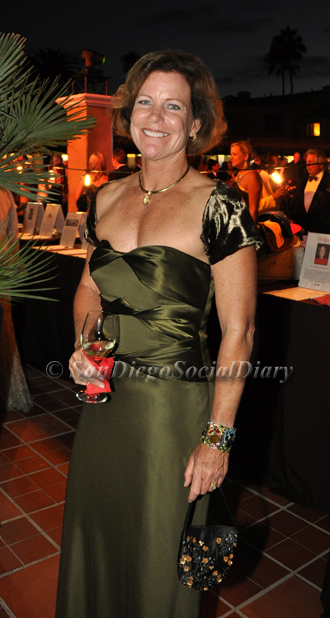 Barbara Mulligan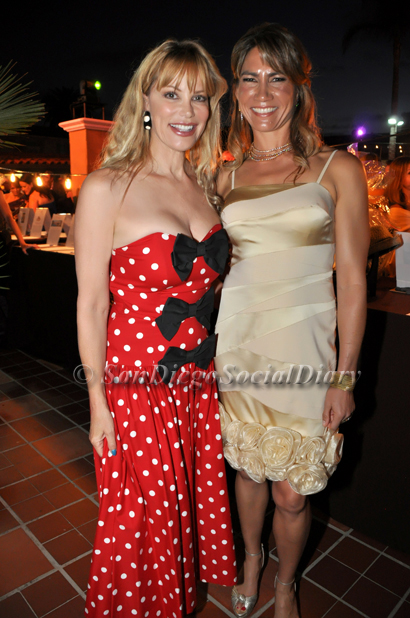 Margo Schwab with Natasha Reiss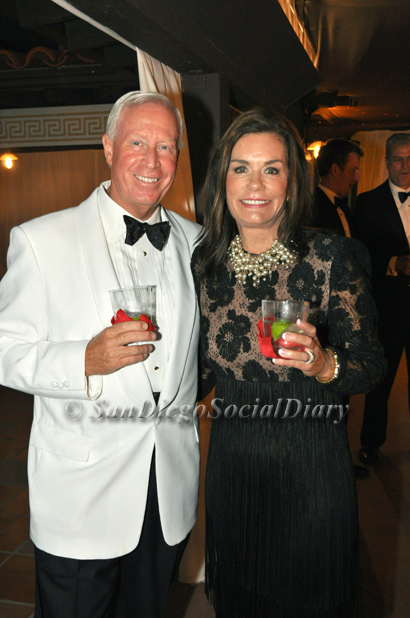 John Hawkins and Sarah Burton-Hawkins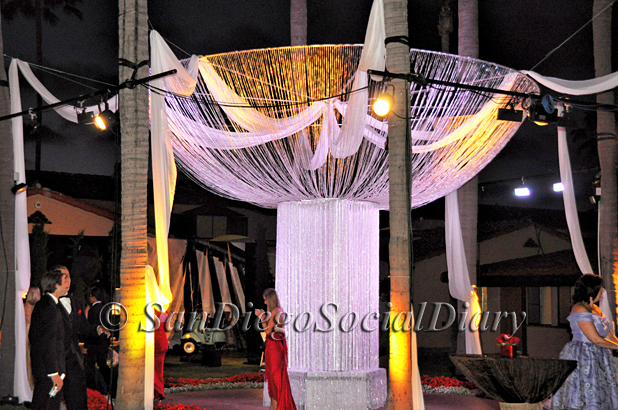 The Scenery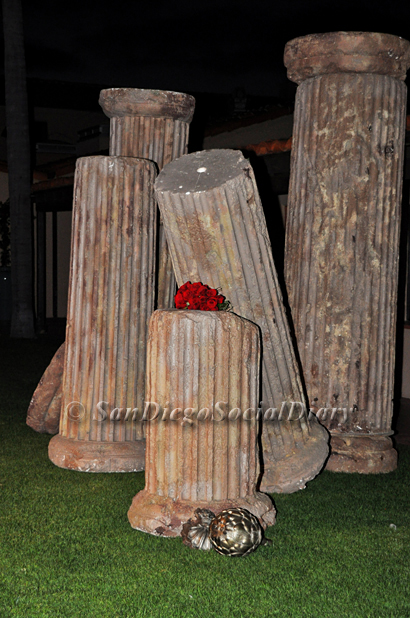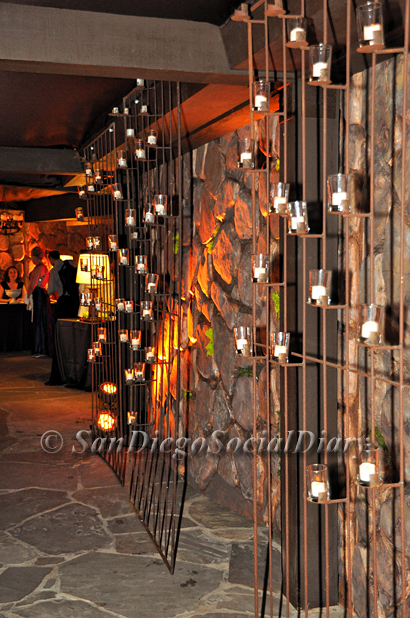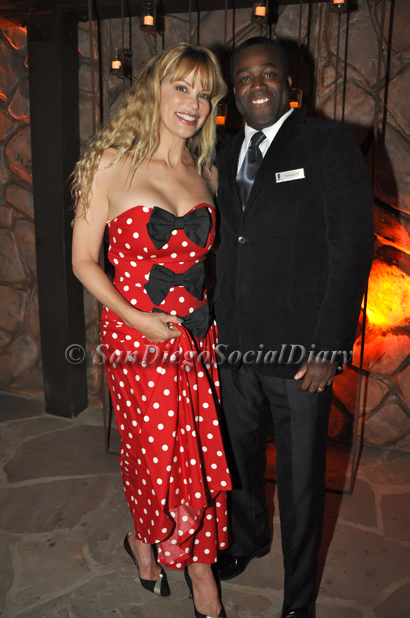 End of evening on the way out, one last fun photo with LJB&TC's Tony Morgan, the uber employee!
Follow us on Twitter twitter.com/SocialDiaryMag
Follow us on Facebook facebook.com/#!/margo.schwab
More Social Diary Event Coverage ....HOME
reported and photographed by Margo Schwab
publishing support by Scott Johnston
Please join us for fun informative updates on Twitter and Facebook

The Town Gossip
theme appropriate dress.... ready to roll at the Jewel Ball!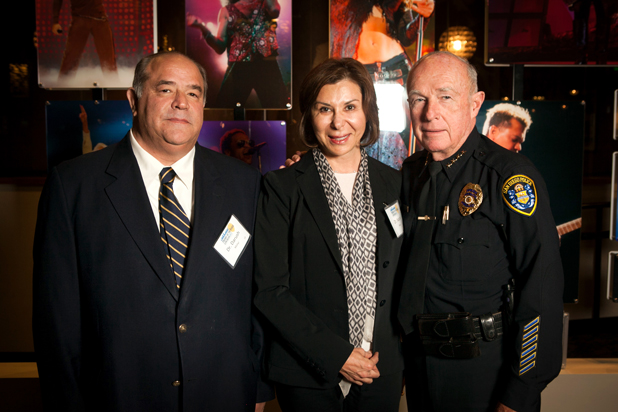 Dr. Darush Mohyi with La Jolla Cosmetic Laser Clinic's Dr. Nasrin Mani and San Diego Police Department's Chief William Lansdowne at the recent Friends of the Badge luncheon supporting the San Diego Police Foundation. Over $152,000 was raised to purchase Intoximeters for road safety, handheld cameras and video recorders and reflective safety vests. Bravo to all of those who support the San Diego Police Foundation!!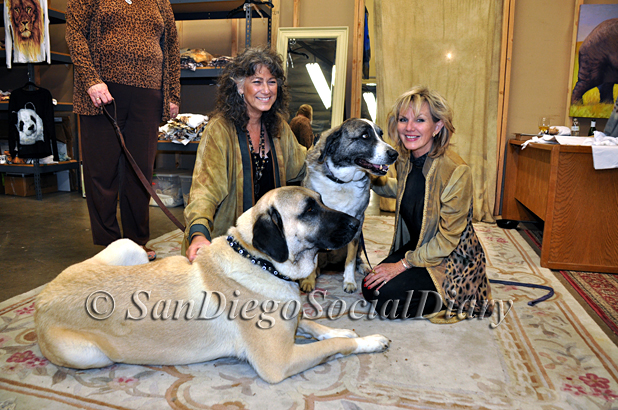 The Cheetah Conservation Fund held a fundraiser at the design studio of Jordan. CCF Founder and Executive Director Dr. Laurie Marker is pictured here with the designer Jordan and 2 very big Anatolian Shepherds...the dogs are being used in Africa to non-agressively provide a barrier between cheetahs and animal herds of locals. The plan works!
Email Commentary to be added
* Margo Schwab, MBA, more formally known as Margaret E. Schwab, has produced, written, interviewed and photographed for various media organizations since 1989. Schwab attended Holton Arms School, La Jolla Country Day School and La Jolla High School. Schwab has a B.A. from Scripps College, spent a business internship with S.A.I.C., Science Applications International Corporation, and earned a Masters of Business degree, M.B.A., from the University of San Diego by way of Claremont Graduate School . Schwab additionally took college courses from Harvard University, and Syracuse University. Schwab volunteers for numerous charity organizations. She also continues to support animal organizations and the prevention of people and animal abuse. Schwab is the editor and co-owner of The Social Diary.
Margo Schwab and Scott Johnston of The Social Diary Magazine are pleased to announce a partnerships with the San Diego Humane Society and SD METRO Magazine. They have also partnered with Country Friends and the San Diego American Heart Association and the Arthritis Foundation.
Margo Schwab and Scott Johnston are both members of the La Jolla Beach & Tennis Club (Margo Schwab since 1974) and both are now members of the University Club and its worldwide ClubCorp Compass Society. Margo Schwab and Scott Johnston are Police Press credentialed by the Chief of Police, William Lansdowne.
San Diego's The Social Diary would like to say a special thank you to our advertisers.
The Real Real - Luxury Designer Consignment
Bowers Fine Jewelry
La Jolla Cosmetic Laser Clinic
ARTS - A Reason to Survive
Mingei International Museum
HG Motorsports
Kleege Industries - Production Staging and more
Eclat Catering and Home Delivery by Chef Athanasia Ampelas
Margaret's The Couture Cleaners
Donovan's - America's Best Steak & Chop House, Prime Seafood Too!
PAWS - Helping People Helping Pets
Helen Woodward Animal Center sponsored by Taylor Miller
H. Moradi Estate and Fine Jewelry on Prospect Street
The Arthritis Foundation San Diego County
Nicole Miller at The Forum
San Diego Public Library Foundation
Rancho Coastal Humane Society
San Diego Humane Society
Hot Rock Jewelry
San Diego Museum of Art
Heinz Geitz Autohaus
Estate and Business Attorney John Smaha
San Diego Opera
Animal Fashion by Jordan
Juelerie by Pamela Pogue
The Museum of Contemporary Art San Diego
Giuseppe Restaurants and Fine Catering
The University Club Atop Symphony Towers and ClubCorp
WineSellar & Brasserie - featuring the Gary Parker Wine Club
Cafe Milano on Pearl Street La Jolla
The Marine Room
Ark Antiques
Extreme Pizza in La Jolla
The Animal Hospital of La Jolla
Eugene Ladopoulos of Mistra Estates Olive Oil
Warning ** photos, video and writing on this site are the
2012 copyright, all rights reserved, of The Social Diary LLC and its subsidiaries including San Diego Diario Sociales - Su Conexión Con la Sociedad, no reproduction of any part or parts is allowed without written permission by Social Diary Magazine