Heels2Heal 2013 Goes BIG!
followed by The Town Scoop -
More Social Diary Event Coverage ....HOME
Hosts: Laleh and Alex Roudi at their beautiful La Jolla home with one big back yard!
Highlights: Handsome designer Yigal Azrouel's fashion show, and the fashion show of guests including Co-Chairs Laleh Roudi and Miriam Smotrich.
The Beneficiary: Miracle Babies whose mission is "to provide support and financial assistance to families with critically ill newborns in the Neonatal Intensive Care Unit; and to enhance the well-being of women, children and their families through education, prevention and medical care."
Touching Moment: Ramin Pourteymour donating his winning auction item of a trip to Fiji to the young mother featured and her 'miracle' baby.....plus $10,000 in medical care for the child.
Major Highlight: Leggy Model Gabrielle Smotrich modeling for her uncle, Designer Yigal Azrouel.
More Highlights: The dancing after the show...... fun with the fun people including Nancy O'Connor....
The Buzz of the Event: The fashion, the high heels, the cigar hookah lounge, the cabana action, the dancing, and Taylor Miller's 'wow wow' dress.
Special thanks to: The valets handing out pizza slices at the end of the party.... we had too too much fun and forgot to eat! And a big thank you to Valerie and Harry Cooper for having us as their guests!
Be advised strictly no downloading, publishing, broadcasting, printing, or copying of photos or content. Please email purchase requests of photos you are in.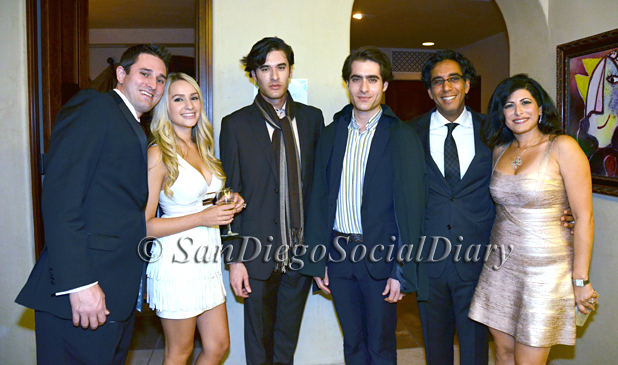 Robert and Josie Thomas, brothers Aladdin Shadyab, Alexandre Shadyab, and Sean and Marjan Daneshmand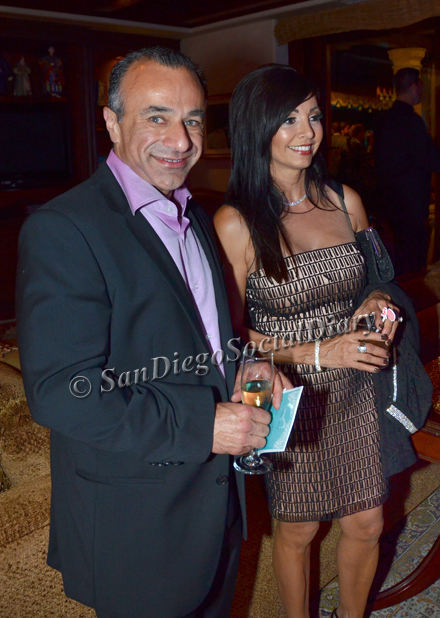 Sassan and Mrs. Alavi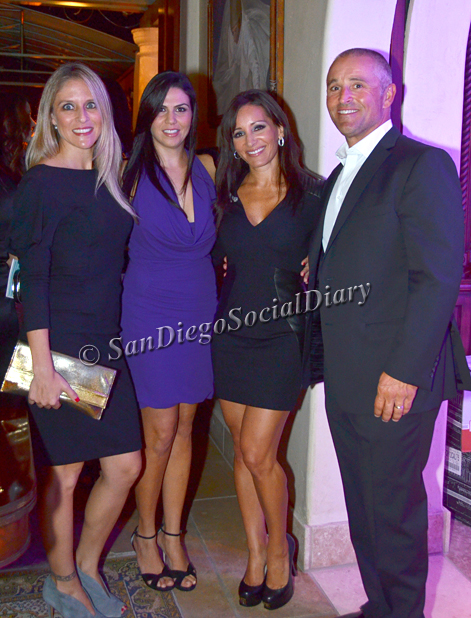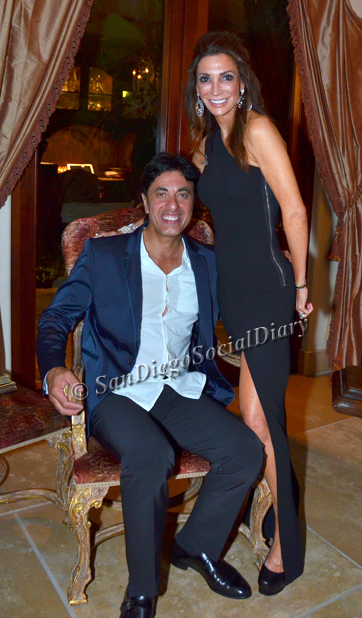 Fernanda Whitworth, Salem Ciuffa and Giuseppe Ciuffa ** Hosts Alex and Laleh Roudi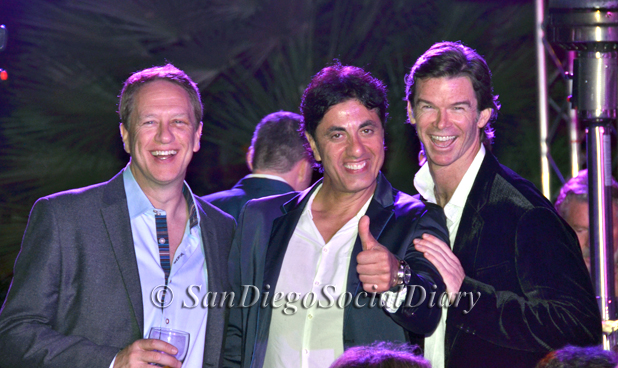 Right back at you Alex Roudi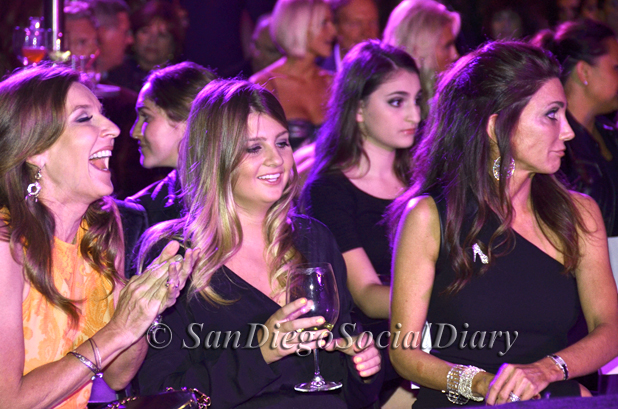 Debby Jacobs and her daughter Lindsay sharing a laugh with Laleh Roudi making sure all her guests are fine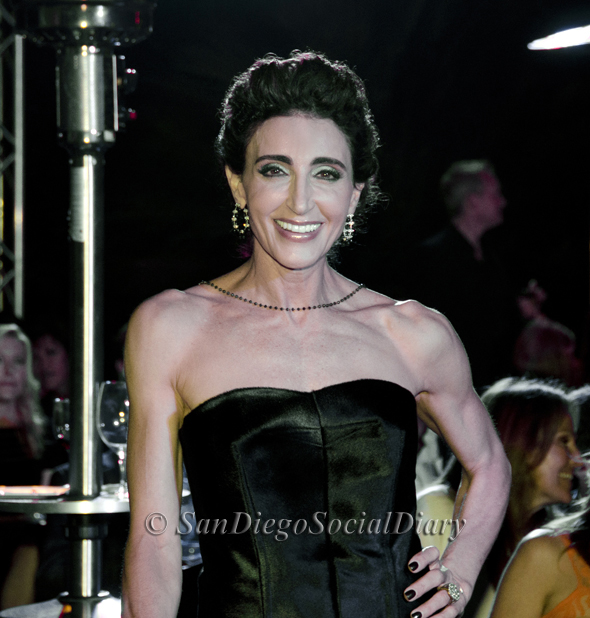 Miriam Smotrich ....dazzling in Yigal Azrouel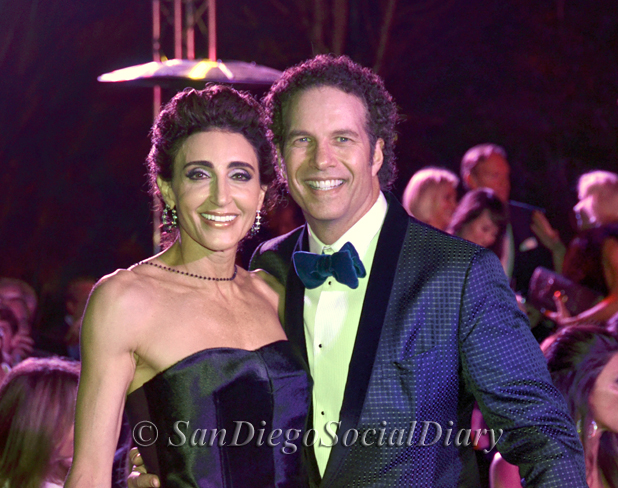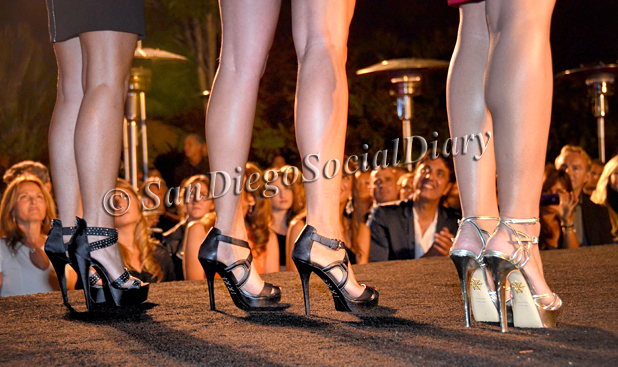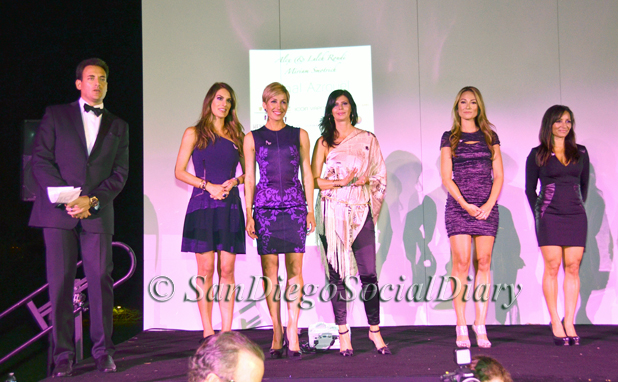 Above and Below, the H2H Committee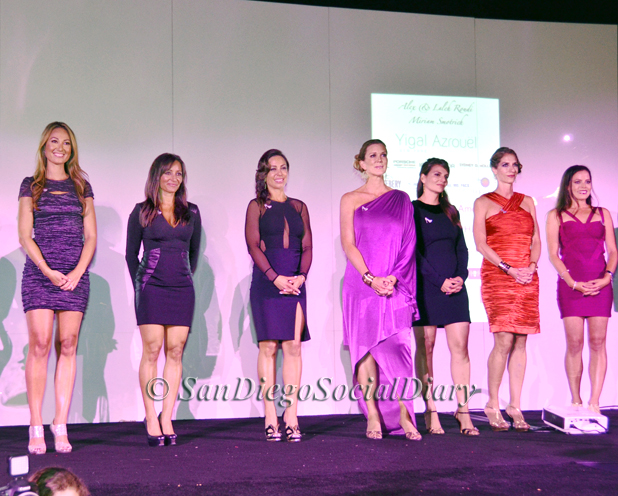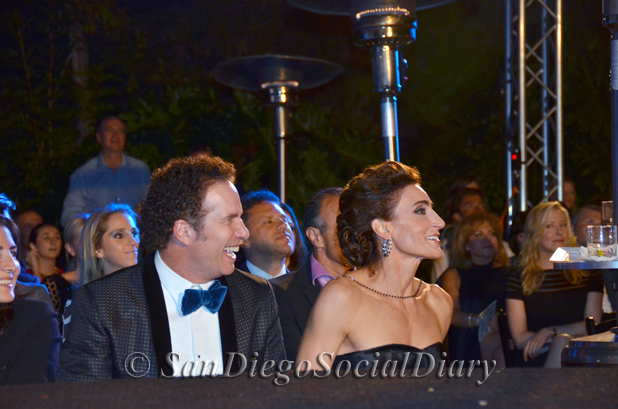 David and Miriam Smotrich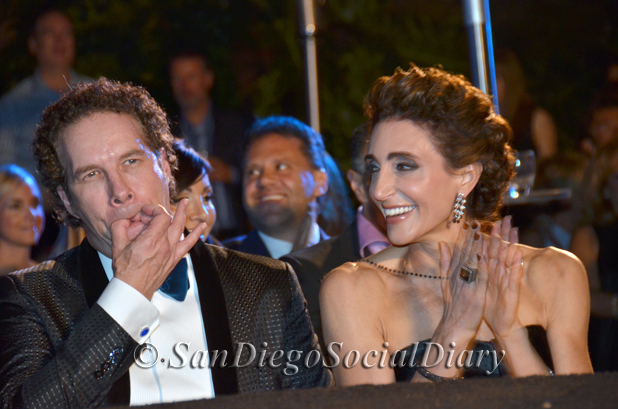 David Smotrich showing his fun side during the lively live auction... and wife Miriam applauding it!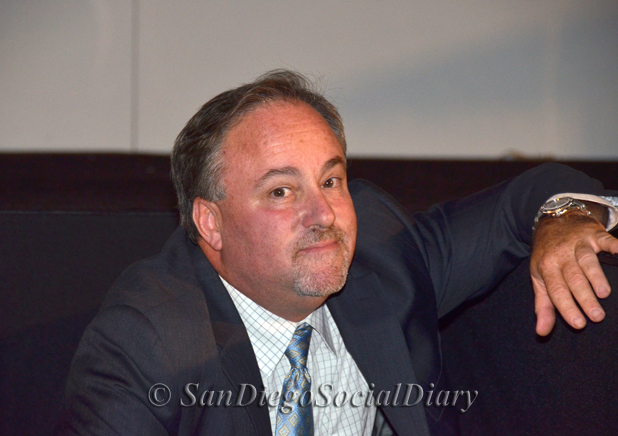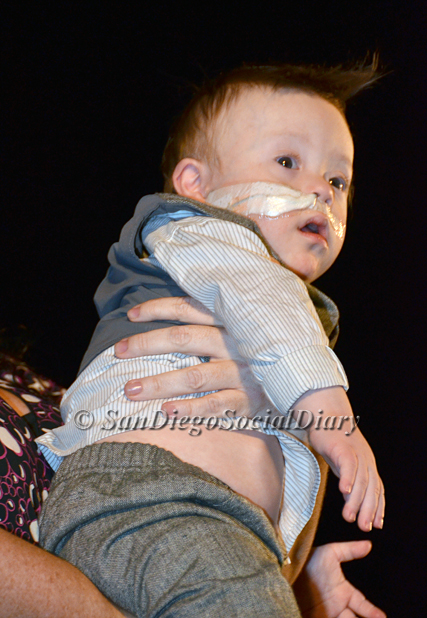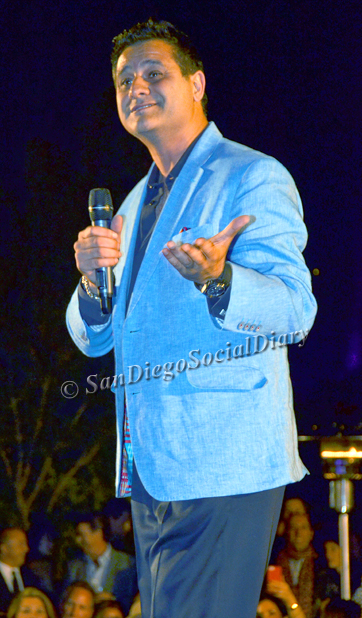 This little cutie is a miracle baby indeed ** Ramin Pourteymour explaining that he was inspired to give his winning bid on a trip to Fiji to this little guy to the left and his mother.... as well as $10,000 directly to support their medical needs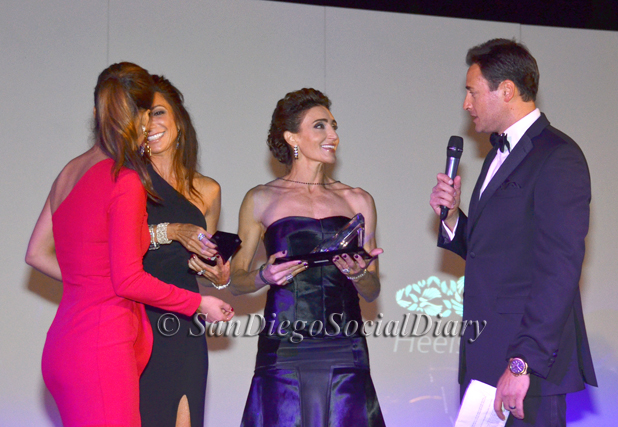 Co-Chairs Laleh Roudi and Miriam Smotrich being thanked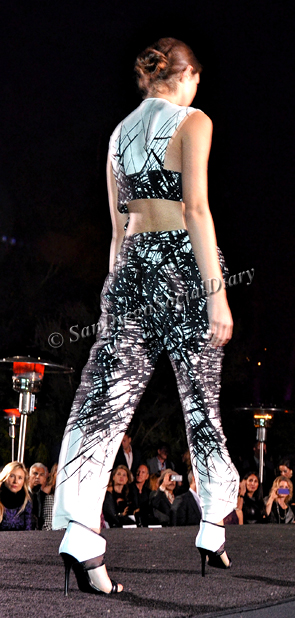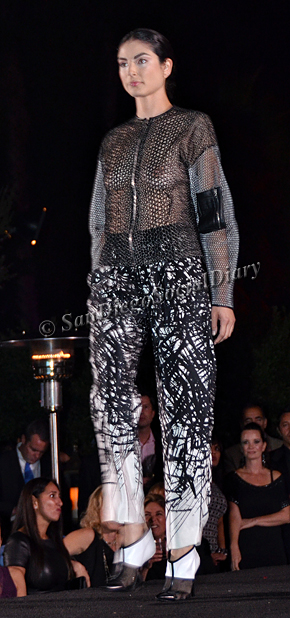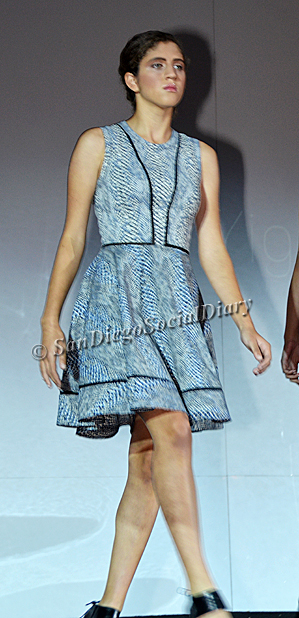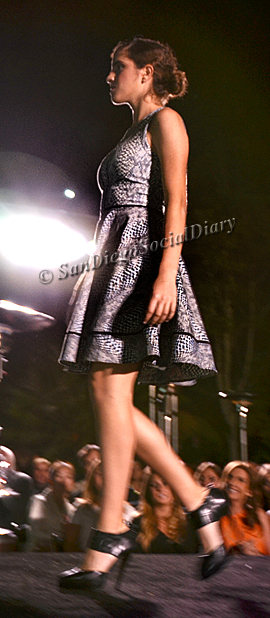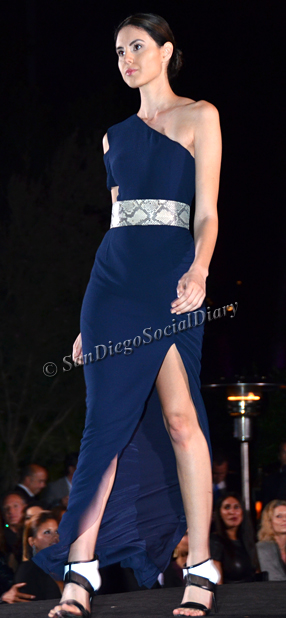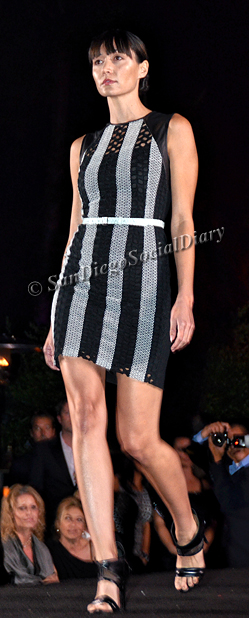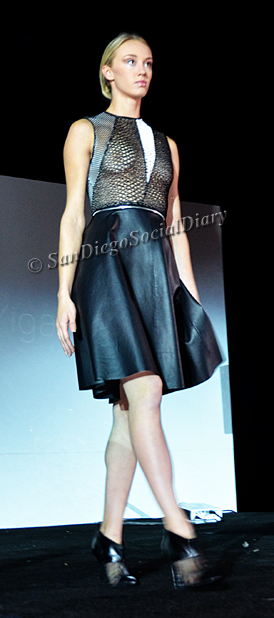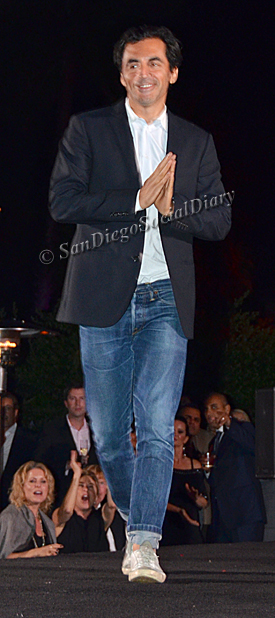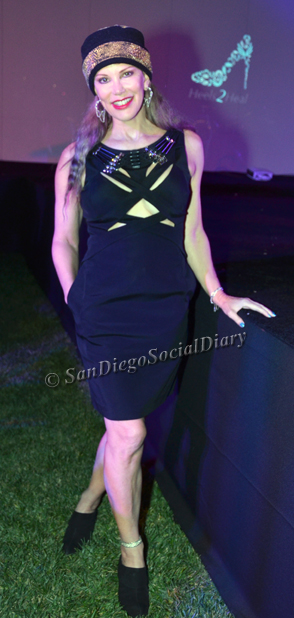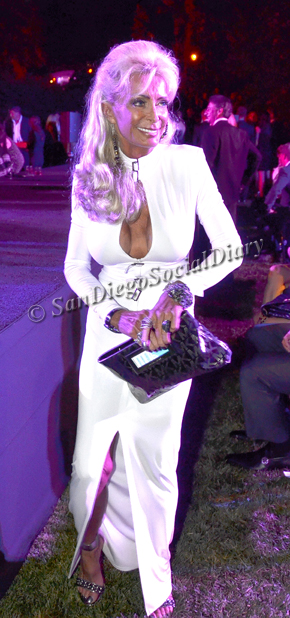 The Designer Yigal Azrouel receiving thunderous applause ** Margo Schwab in Gucci ** Taylor Miller in 'wow' ...she zipped off and bought one of the coolest Yigal Azrouel's jackets ....lucky girl!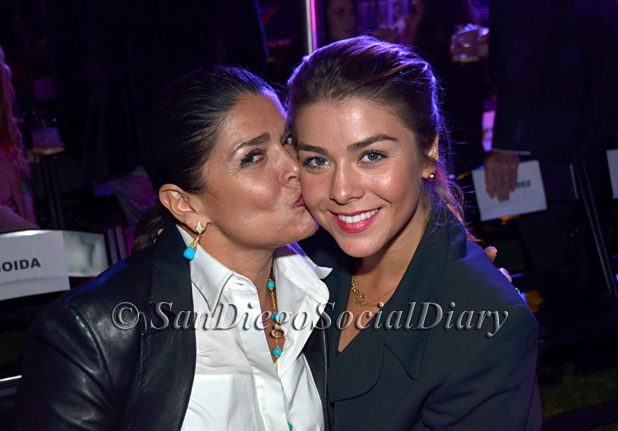 Charo Garcia-Guerra and her daughter Alejandra P. Guerra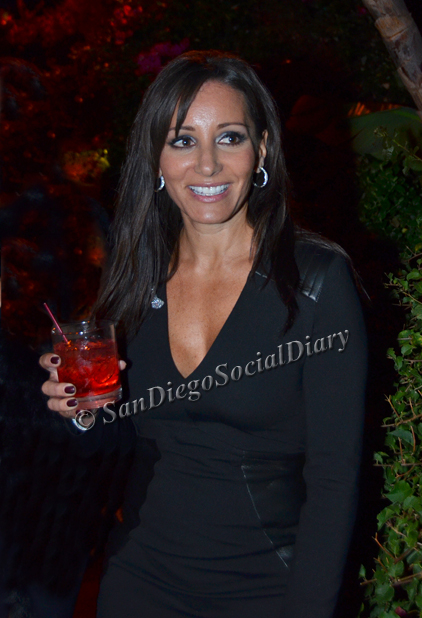 A stunner, H2H Board Member Salem Ciuffa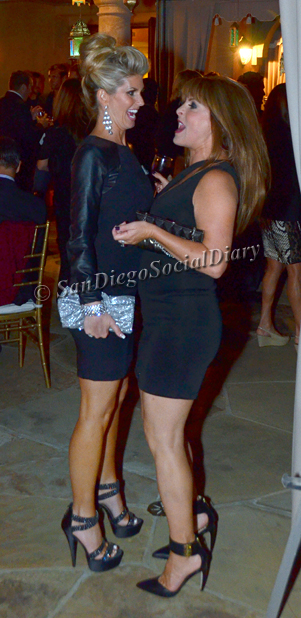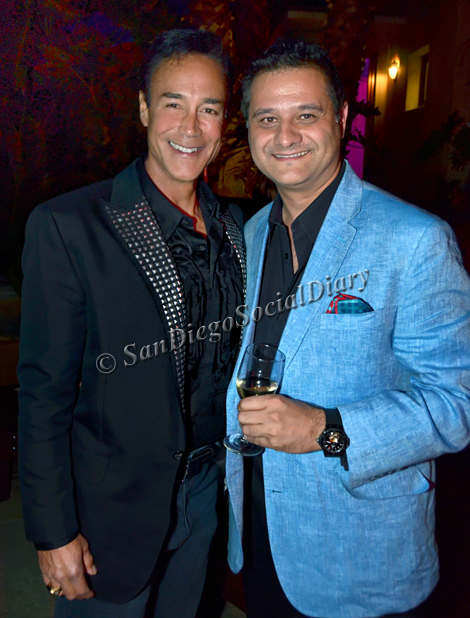 Heels and fun! ** Scott Johnston in DSquared with Ramin Pourteymour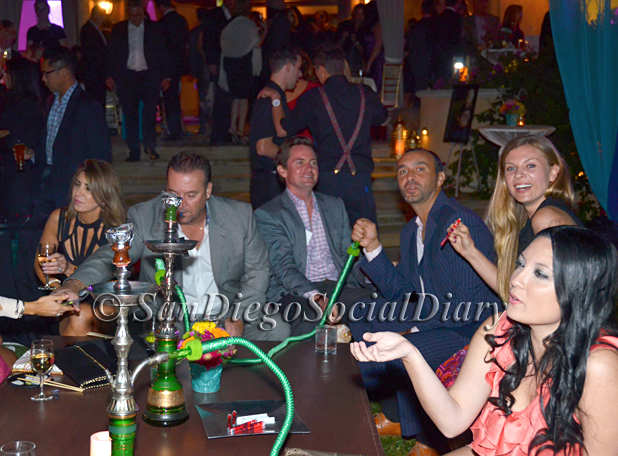 The Hookah Lounge
AND THE TOWN SCOOP
Car Show....no, just our guests at Cafe Milano the other night..... one Bentley coupe, one Mercedes SLR gullwing.....fun rides after a great dinner... can we say lobster with pasta!!
Notable Quotable by Denny Sanford - " I aspire to inspire before I expire."
That's from Denny Sanford the philanthropist who just gave $100 million to UC San Diego to facilitate important stem cell research on diseases..... Lou Gehrig's disease, spinal cord injuries and more.....
You inspire many Denny!
San Diego Social Diary Collector's Edition Books Available
at Ocean Girl in La Jolla Shores, Bowers La Jolla, the MCASD Gift Store, John the Tailor's, Statements La Jolla, and by special arrangement
through San Diego Social Diary
email SocialDiaryMargo@gmail.com
#SanDiegoSocial Diary #SanDiegoSocialDiaryBook #Heels2Heal #YigalAzrouel #MiriamSmotrich #MiracleBabies
#DarwinDeason #KaterinaDeason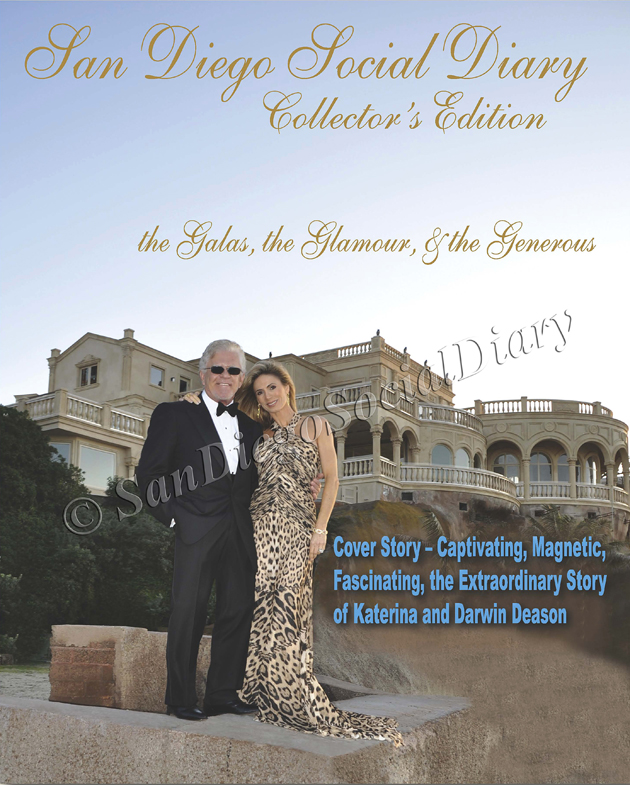 San Diego Collector's Edition First Book - Thank you to our Cover Couple,
the very dynamic Katerina Deason and Darwin Deason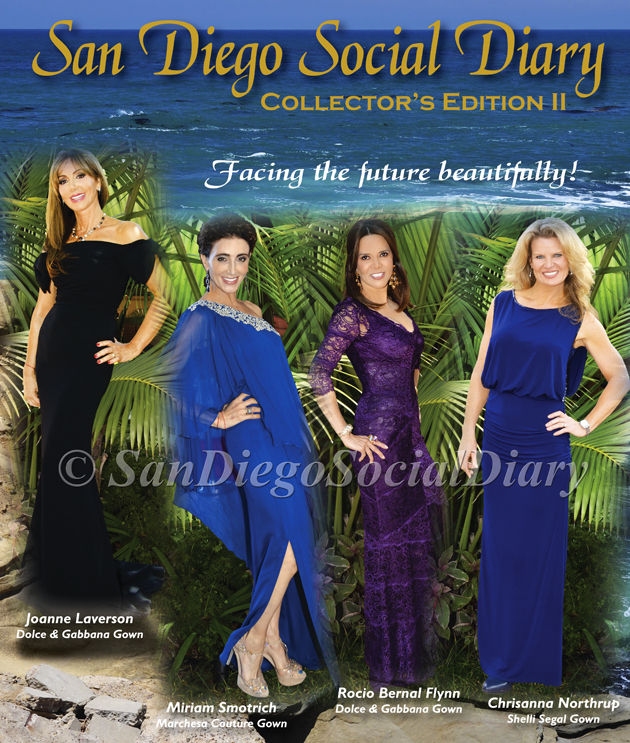 San Diego Collector's Edition Second Book - Thank you to our Cover Ladies Joanne Laverson, Miriam Smotrich, Rocio Bernal Flynn, and Chrisanna Northrup
Follow us on Twitter twitter.com/SocialDiaryMag
Follow us on Facebook facebook.com/#!/margo.schwab
More Social Diary Event Coverage ....HOME
reported and photographed by Margo Schwab
publishing support and photoshopping by Scott Johnston
Please join us for fun informative updates on Twitter and Facebook

Email Commentary to be added
email SocialDiaryMargo@gmail.com
great job margo! always so exciting to read your scoops! Judge C.
* Margo Schwab, MBA, more formally known as Margaret E. Schwab, has produced, written, interviewed and photographed for various media organizations since 1989. Schwab attended Holton Arms School, La Jolla Country Day School and La Jolla High School. Schwab has a B.A. from Scripps College, spent a business internship with S.A.I.C., Science Applications International Corporation, and earned a Masters of Business degree, M.B.A., from the University of San Diego by way of Claremont Graduate School . Schwab additionally took college courses from Harvard University, and Syracuse University. Schwab volunteers for numerous charity organizations. She also continues to support animal organizations and the prevention of people and animal abuse. Schwab is the editor and co-owner of The Social Diary.
Margo Schwab and Scott Johnston of The Social Diary Magazine are pleased to announce a partnerships with the San Diego Humane Society and SD METRO Magazine. They have also partnered with Country Friends and the San Diego American Heart Association and the Arthritis Foundation.
Margo Schwab and Scott Johnston are both members of the La Jolla Beach & Tennis Club (Margo Schwab since 1974) and both are now members of the University Club and its worldwide ClubCorp Compass Society. Margo Schwab and Scott Johnston are Police Press credentialed by the Chief of Police, William Lansdowne.
San Diego's The Social Diary would like to say a special thank you to our advertisers.
Rancho Coastal Humane Society and Jim Silveira
San Diego Symphony
SNAP - Spay and Neuter Action Project
KCM Group - Construction Management and Consulting Services
Symbolic Motor Car Company
Bowers Fine Jewelry
Juelerie - Pamela Pogue
JSylvester Estate Home Builders
Helen Woodward Animal Center sponsored by Tiffany and Jim Mahoney
San Diego Humane Society sponsored by Taylor Miller
Animal Fashion by Jordan
Giuseppe Restaurants and Fine Catering - Giuseppe Ciuffa
The University Club Atop Symphony Towers and ClubCorp - Eric Affeldt
Cafe Milano on Pearl Street La Jolla
The Marine Room - Chef Bernard Guillas
The Animal Hospital of La Jolla
Eugene Ladopoulos of Mistra Estates Olive Oil
Warning ** photos, video and writing on this site are the
2013 copyright, all rights reserved, of The Social Diary LLC and its subsidiaries including San Diego Diario Sociales - Su Conexión Con la Sociedad, no reproduction of any part or parts is allowed without written permission by Social Diary Magazine