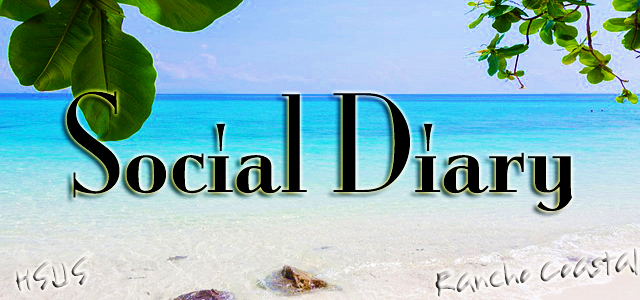 HUMANE SOCIETY UNITED STATES L.A. GALA.... PROTECTING FARM ANIMALS, ....PROTECTING OUR FUTURE!
Paramount Studios was the stellar location...Jolene Rapino the beautiful Chairperson!
More Social Diary Event Coverage ....HOME
BE ADVISED, NO DOWNLOADING, PUBLISHING, BROADCASTING, PRINTING OR COPYING OF PHOTOS OR CONTENT Please email purchase requests of photos you are in.
vote for your fave event photo >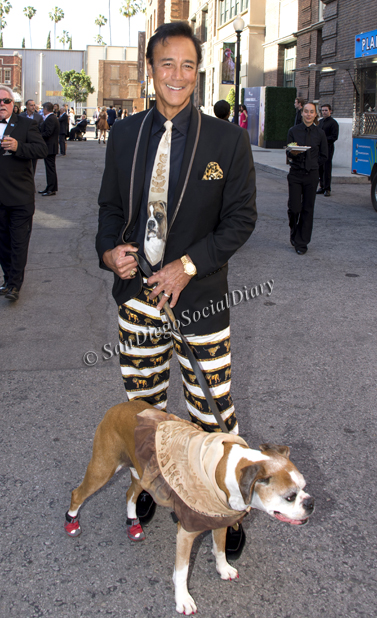 Dashing guy aka Scott Johnston in Vintage Versace animal print with Red Carpet KIMA with her booties for better walking....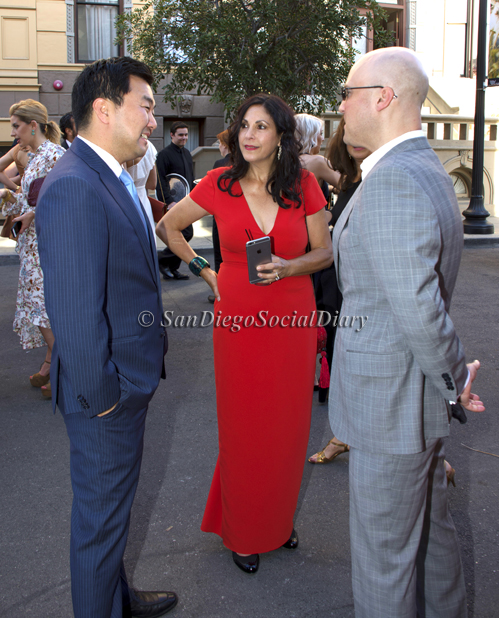 \
Lady in Red aka Cheri Shankar who is my personal hero in so many ways for what she has done for animals.... especially ending circus abuse and the Ringling Brothers!...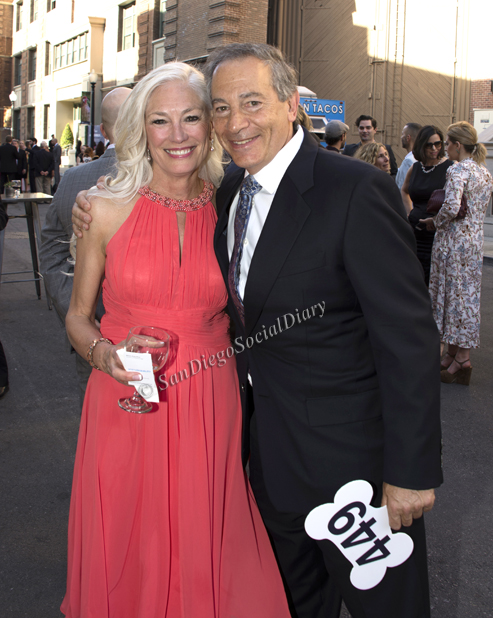 Super Heroes for animals.... Deborah Wilson and Eric Bernthal!!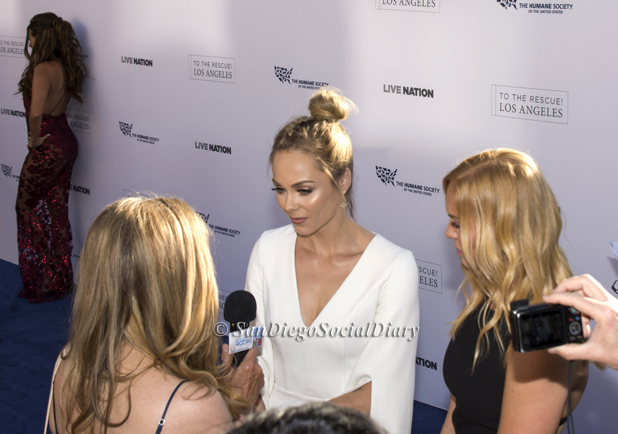 Laura Vandervoot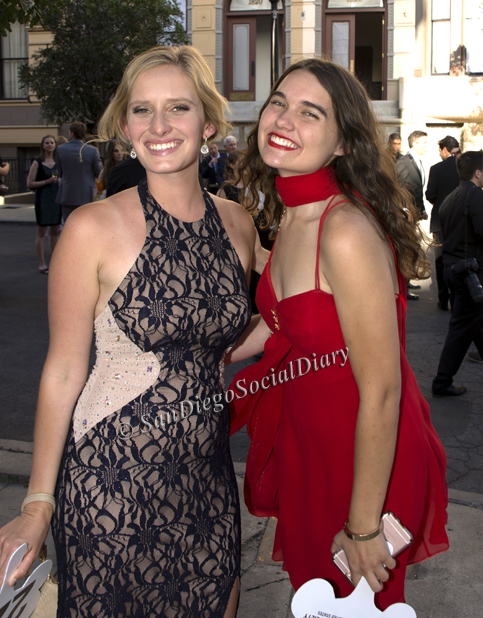 2 Beauties for animals...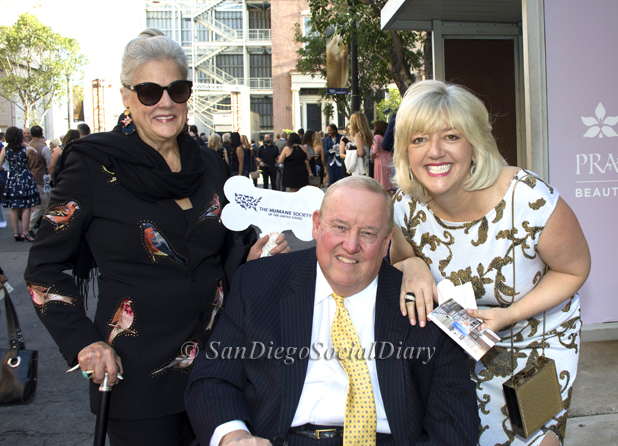 PRAI BEAUTY'S Cathy Kangas on the right with her husband and San Diego friend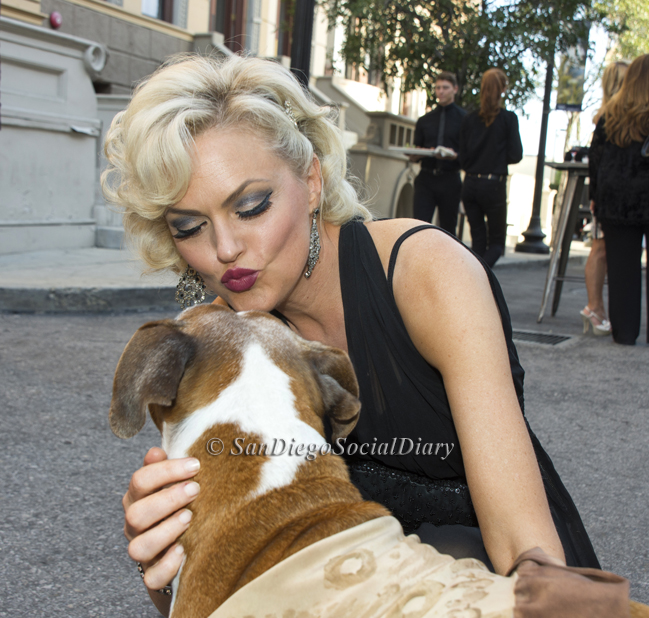 Looks like Marilyn Monroe but its actress Elaine Hendrix with RED CARPET KIMA!!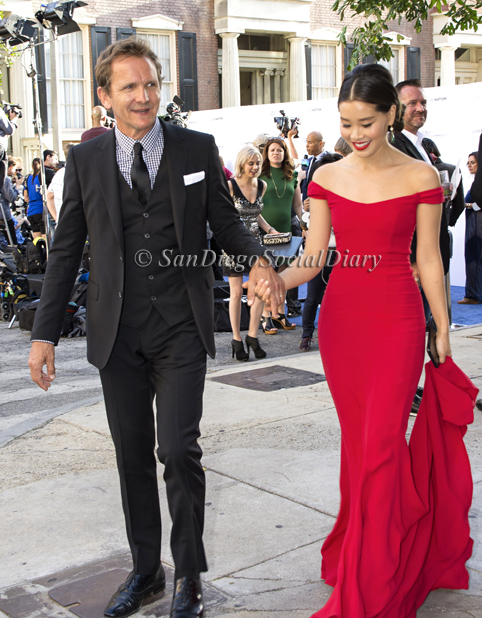 Sebastian Roche and his wife Alicia Hannah
This is for you Jolene Rapino..... we HUMMMMMM!!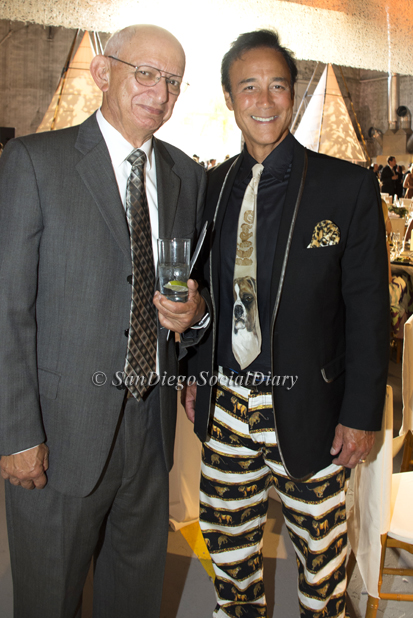 Dr. Larry Wright with Scott Johnston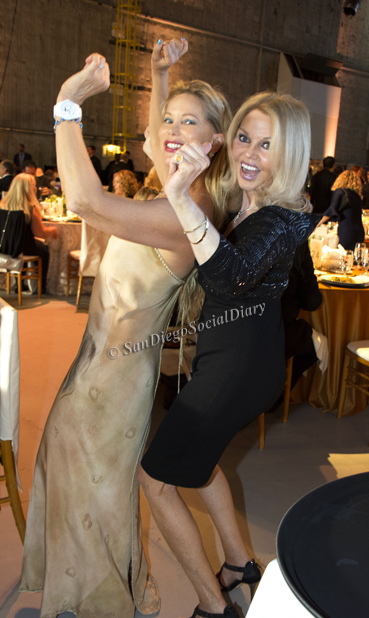 We girls.... Margo Schwab in Jordan dancing with femme fun Alanna Tarkington!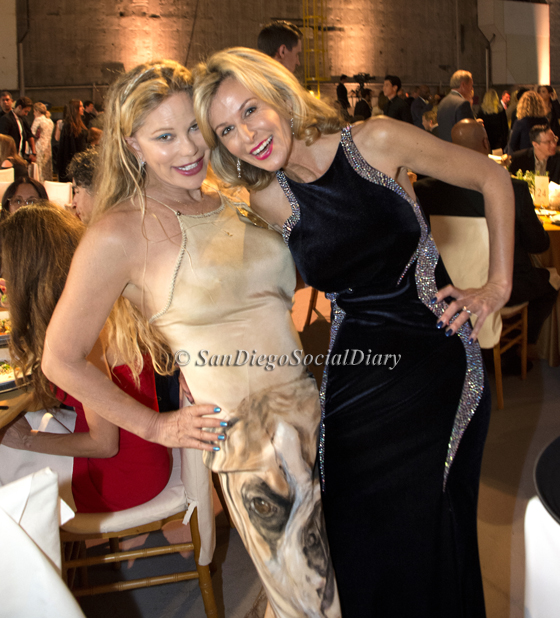 Me and my fave Suzy Bennitt!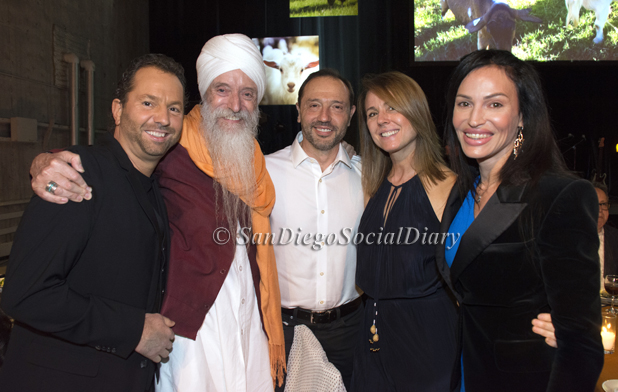 Mike Rapino on left,Guru Singh, Duccio Donati, Luisa Donati, and Jolene Rapino on right ..... Live Nation making it HUMMMMMMM!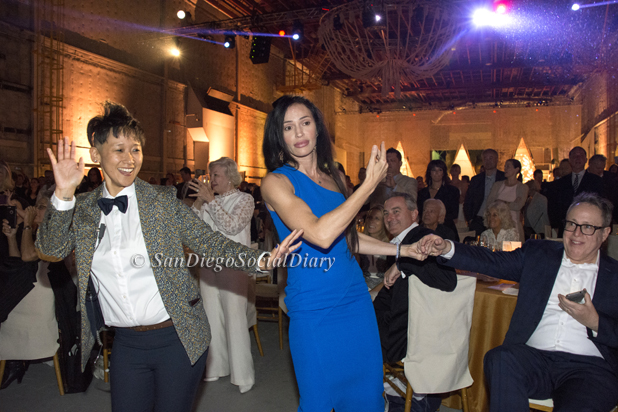 HSUS Awesome Michelle Cho and Jolene Rapino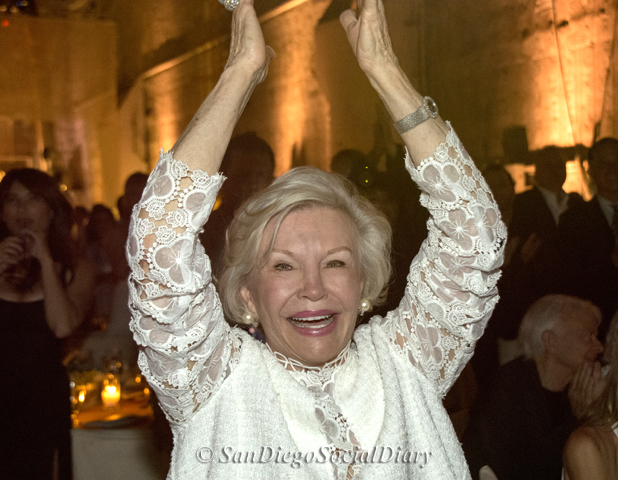 Erika Brunson.... the one and only smart force for Coalition for Pets!!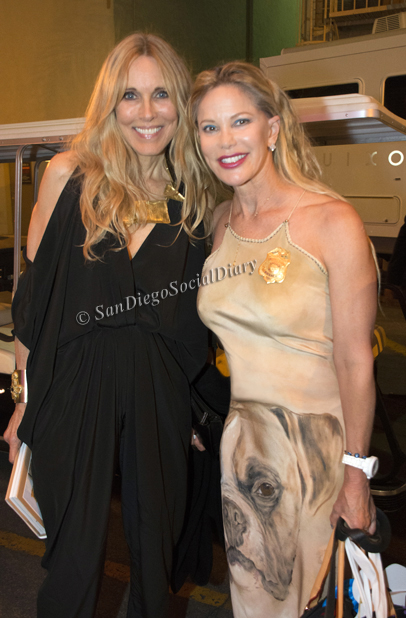 Alana Stewart.... mother of Kim Stewart and former of Rod Stewart, and George Hamilton with moi.... Margo Schwab... wearing my Grandfather Schwab's Honorary Captain of Beverly Hills Police Badge... My grandfather was Mayor of Beverly Hills from 29-33....and wearing a Ceara Leann necklace...my fave!!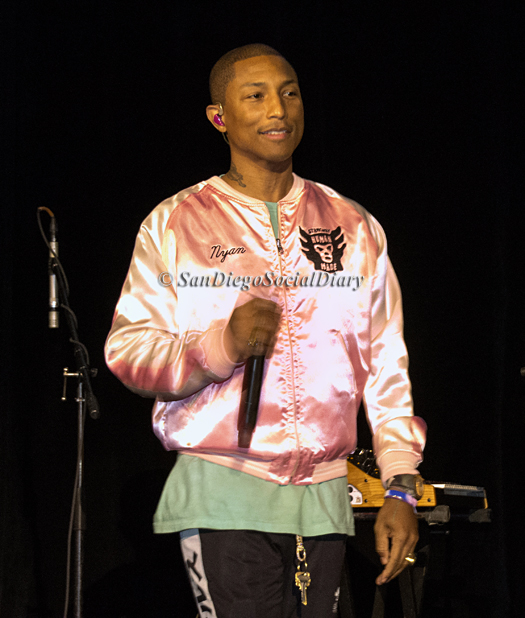 Pharrell Williams of Blurred Lines, Happy.... Grammy Mega-Star... and star for HSUS fundraising efforts!!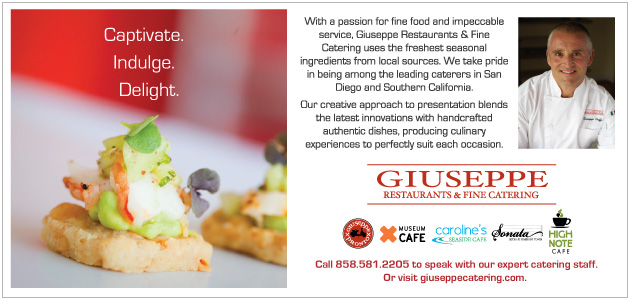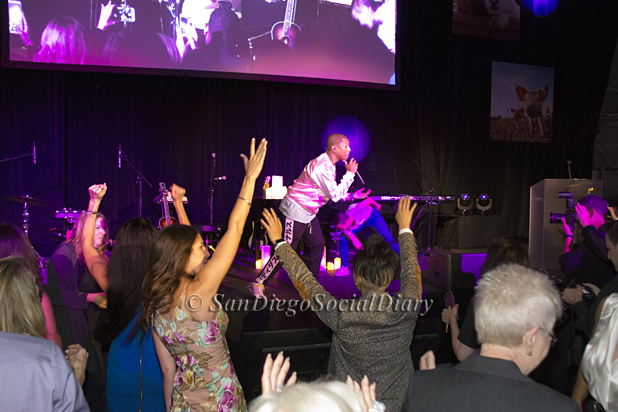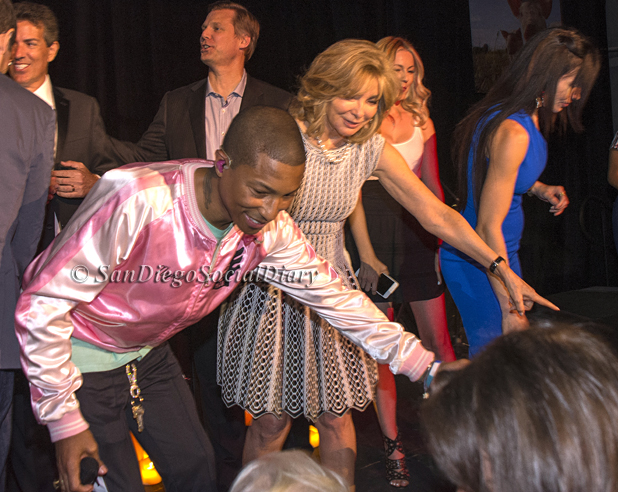 Yes Pharrell Williams got a good crowd on stage at 25K per....to sing Happy with him... all for the benefit of HSUS animal welfare!
Thank you to Pharrell, and to the extra generous crowd including Jolene and Mike Rapino, Suzy Bennitt, Cheri Shankar, Alanna Tarkington, Eric Bernthal, and as always, Erika Brunson!
'TIL NEXT TIME!!
THE TOWN GOSSIP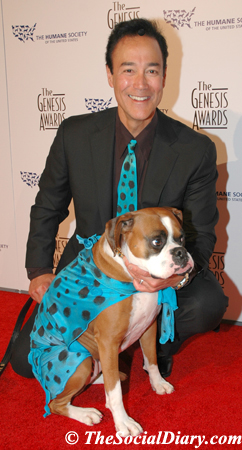 Fun Flashback.... Red Carpet KIMA with her Daddy at the HSUS Gala years back!!
Follow us on Twitter twitter.com/SocialDiaryMag
Follow us on Facebook facebook.com/#!/margo.schwab
More Social Diary Event Coverage ....HOME
reported and photographed by Margo Schwab
publishing support and photoshopping by Scott Johnston
Please join us for fun informative updates on Twitter and Facebook

Email Commentary to be added
email SocialDiaryMargo@gmail.com
* Margo Schwab, MBA, more formally known as Margaret E. Schwab, has produced, written, interviewed and photographed for various media organizations since 1989. Schwab attended Holton Arms School, La Jolla Country Day School and La Jolla High School. Schwab has a B.A. from Scripps College, spent a business internship with S.A.I.C., Science Applications International Corporation, and earned a Masters of Business degree, M.B.A., from the University of San Diego by way of Claremont Graduate School . Schwab additionally took college courses from Harvard University, and Syracuse University. Schwab volunteers for numerous charity organizations. She also continues to support animal organizations and the prevention of people and animal abuse. Schwab is the editor and co-owner of The Social Diary.
Margo Schwab and Scott Johnston of San Diego Social Diary are both members of the La Jolla Beach & Tennis Club (Margo Schwab since 1974) and both are members of the University Club, Morgan's Run, and its worldwide ClubCorp Compass Society. Margo Schwab and Scott Johnston are Police Press credentialed by the Chief of Police.
Warning ** photos, video and writing on this site are the
2017 copyright, all rights reserved, of The Social Diary LLC and its subsidiaries includingno reproduction of any part or parts is allowed without written permission by The Social Diary LLC