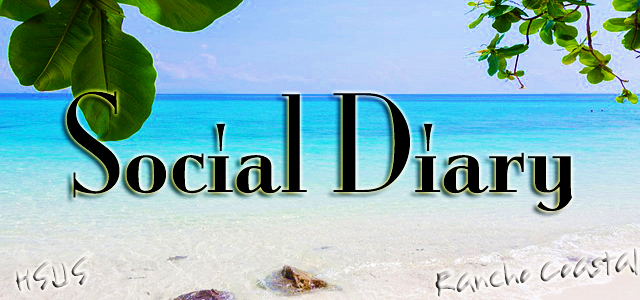 GOLD SHIELD GALA
'Every Dime Fights Crime'
.....
More Social Diary Event Coverage ....HOME
The Gold Shield Gala was the place to be September 10th, 2016.
Location was the historic U.S. Grant Hotel...
More than $280,000 was raised including a generous $50,000 donation from the D. W. Hearst Jr. Foundation .... all to ensure that 14 well trained Police K-9's can better help their handlers do their job and fight crime.
As patron Lou Ferrero noted...."A spectacular event -great turnout and wonderful participation demonstrating the respect those attending feel for the value of the canine unit.

Always an honor to support our Law enforcement organizations and this event particularly with the K9 component augmenting The tools provided to our San Diego police force which may help keep our officers out of harms way and reduce the amount of lethal force they have to exert in subduing armed suspects."
Highlights of the evening included honoring fallen Officer JD DeGuzman, recognition of Officer Bob Truderung's 25 years of service as a K9 handler, and Chief Shelley Zimmerman's vibrant speech!
Among the many key supporters were Arlene and Richard Esgate, Donovan Restaurants' Sally and Dan Shea, Denise and Bertrand Hug, Martha and Mike McKinnon, Corky Mizer, Mary Jean Anderson of Anderson's Plumbing, Valerie and Harry Cooper, Honorary Chairs Hélène and George Gould and Gala Chairs Barbie and Dan Spinazzola.
BE ADVISED, NO DOWNLOADING, PUBLISHING, BROADCASTING, PRINTING OR COPYING OF PHOTOS OR CONTENT Please email purchase requests of photos you are in.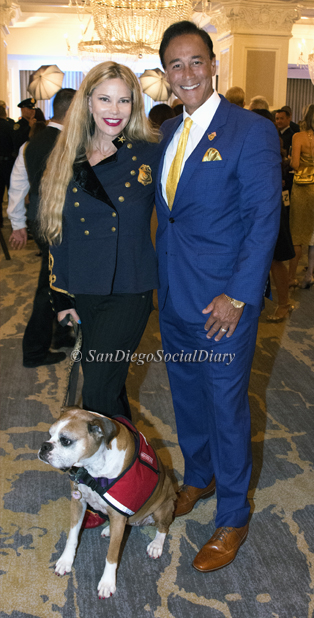 Scott Johnston, super hero, Purple Heart Recipient, in Hugo Boss police appropriate blue, Margo Schwab in Ralph Lauren with her grandfather's Honorary Captain of Police Badge for Beverly Hills from when Paul E. Schwab Sr. was Mayor of Beverly Hills in 1929, and Red Carpet KIMA!!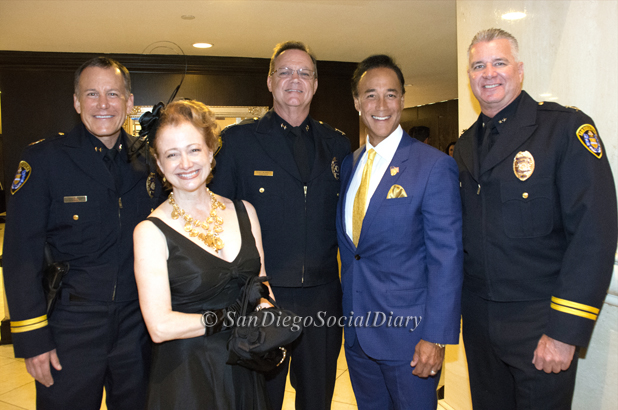 Scott Johnston and Sara Napoli with Super Heroes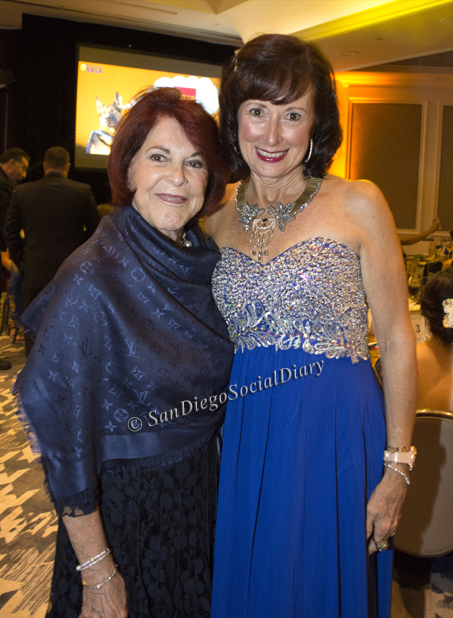 Jenny Craig with Barbie Spinazzola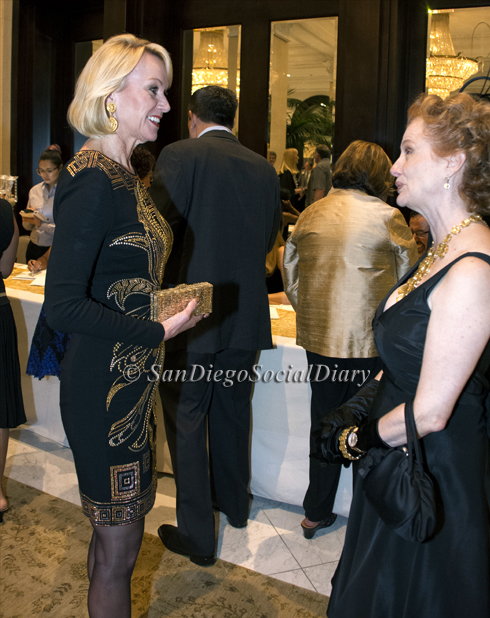 Lynelle Lynch with San Diego Police Foundation's Sara Napoli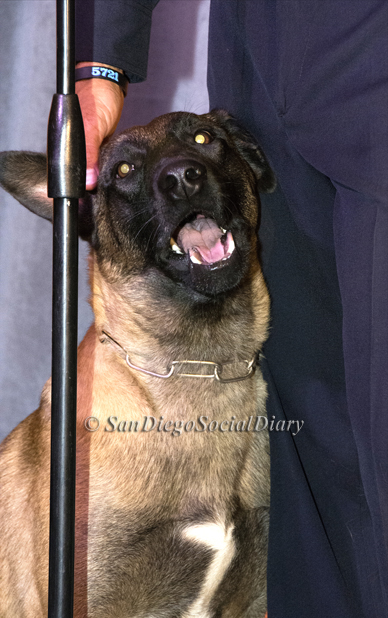 K-9 Hero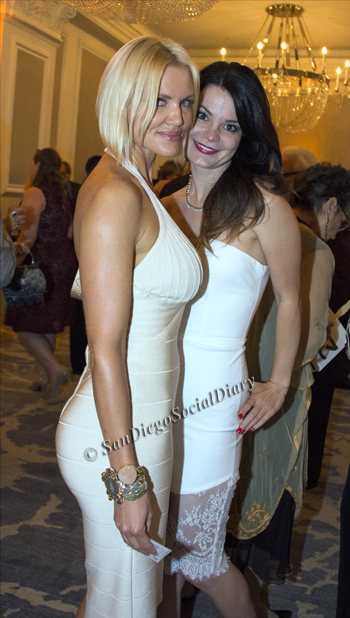 Kelsia and friend....model perfect!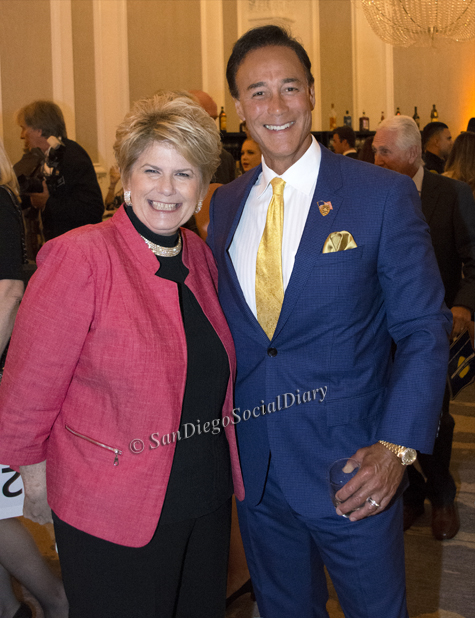 District Attorney Bonnie Dumanis and Scott Johnston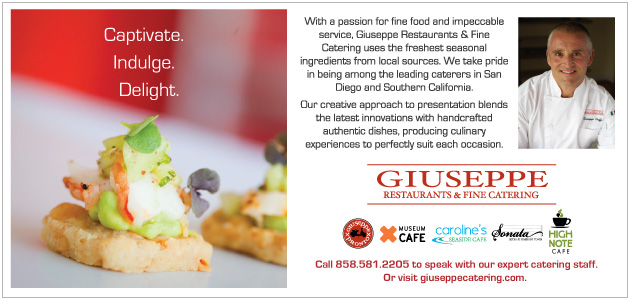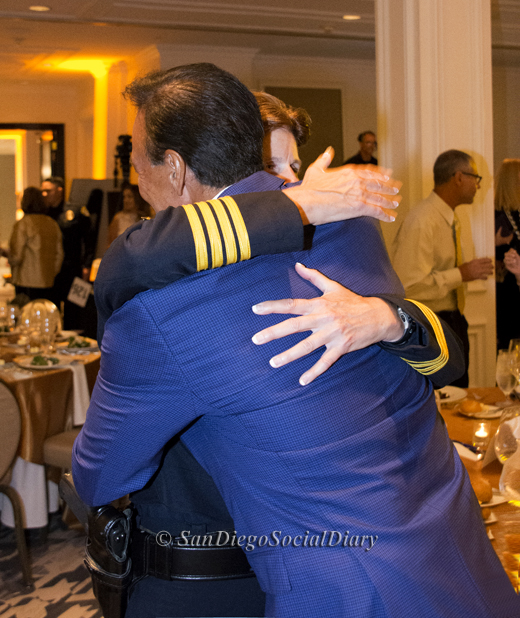 Meet and greet... longtime friends Chief Shelley Zimmerman and Scott Johnston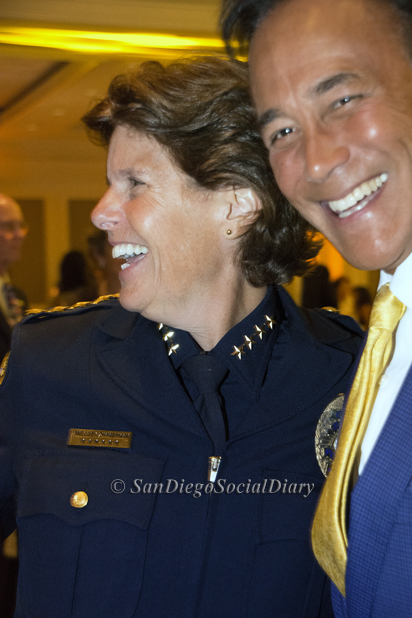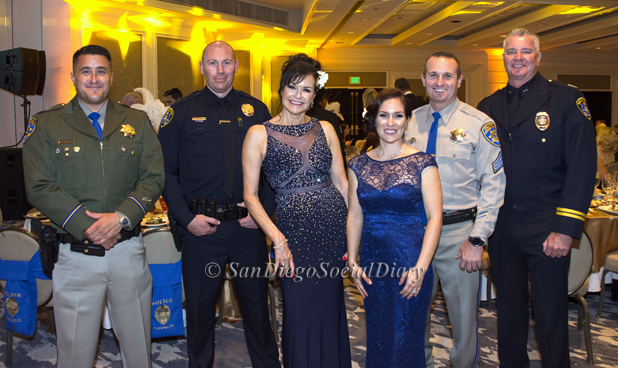 Arlene Esgate with her special guests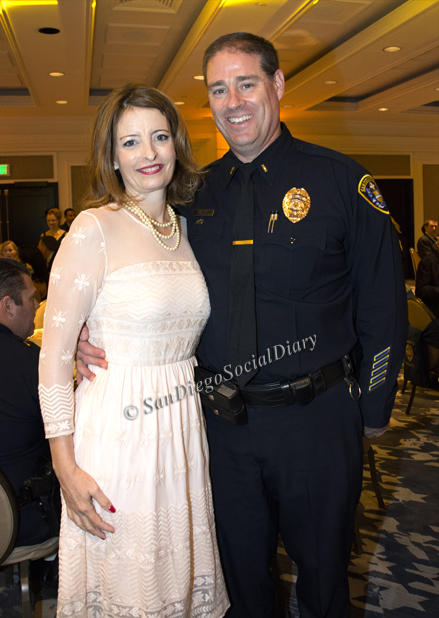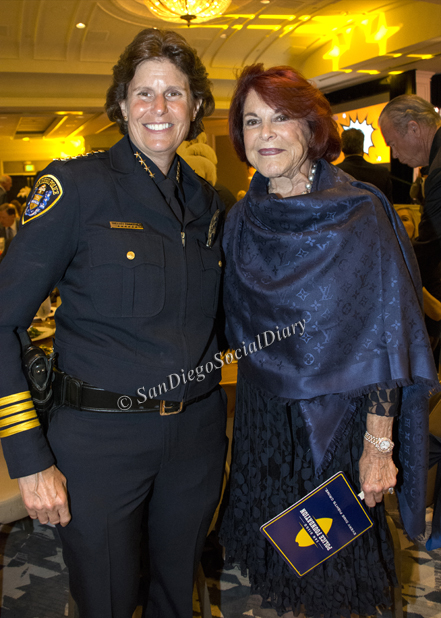 Chief Shelley Zimmerman with police and K-9 supporter Jenny Craig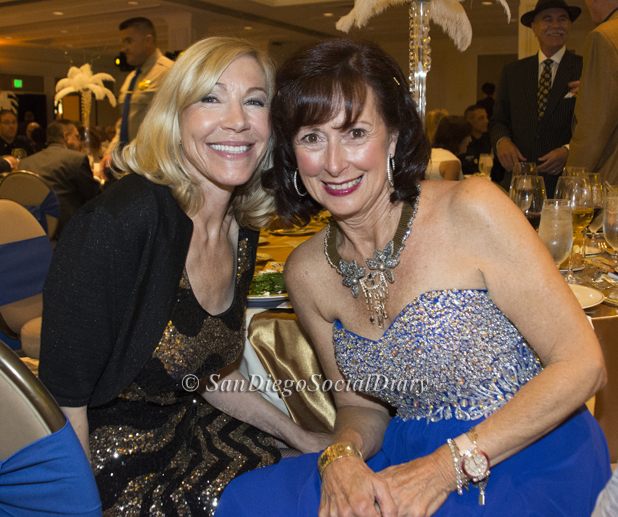 Linda Swortwood and Barbie Spinazzola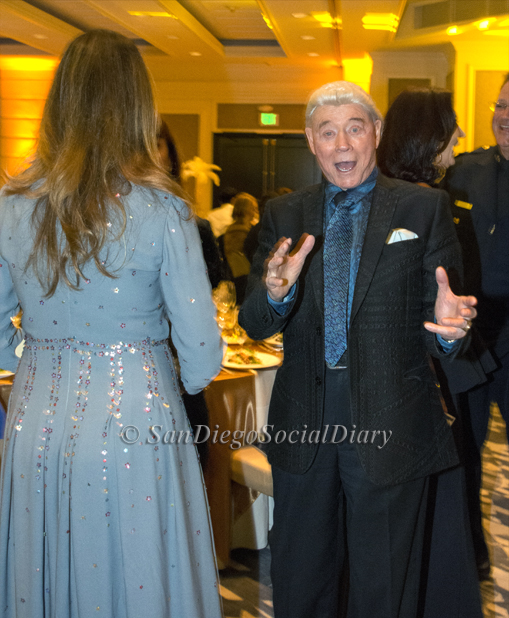 Surprise... flash flash... Hi Harry Cooper!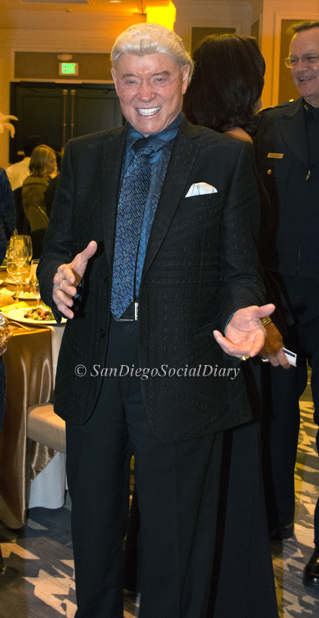 Love that Harry Cooper!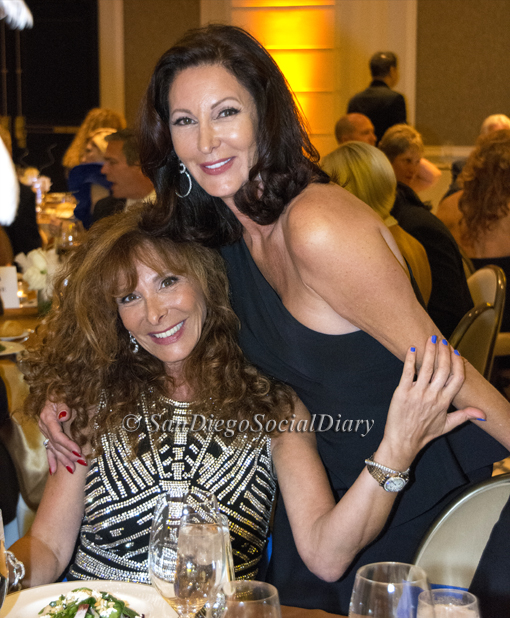 Hélène Gould with her sister Régine Levy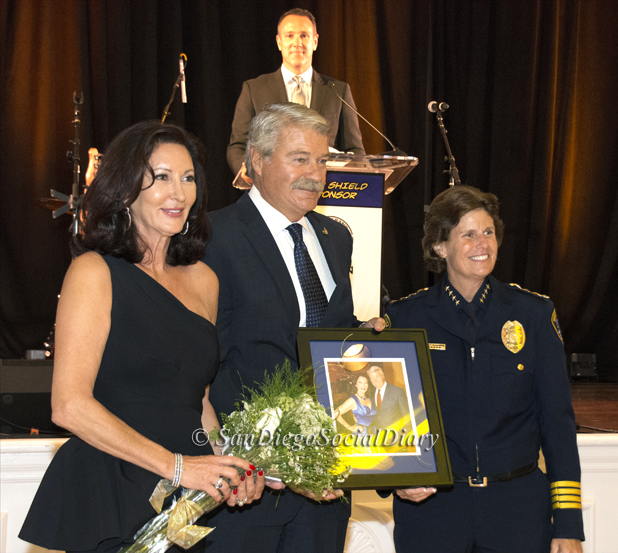 Hélène and George Gould receiving a recognition award with Chief Shelley Zimmerman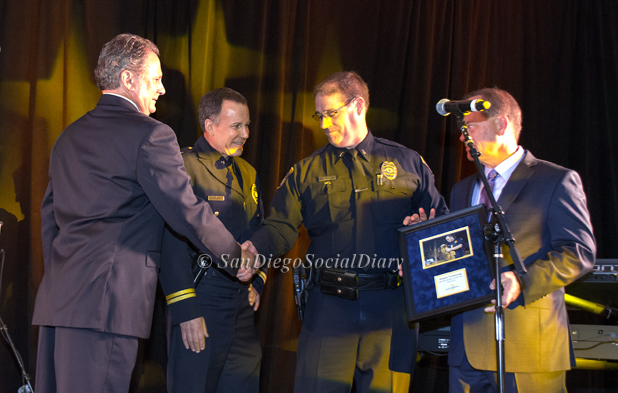 THE TOWN GOSSIP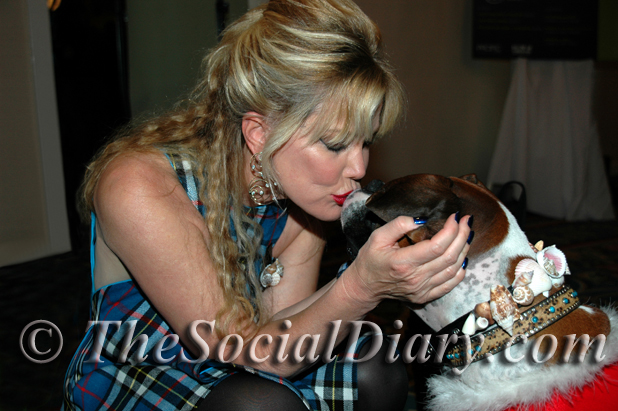 Fun Flashback... Celebrity Modeling with KIMA for Fashion Career College's Golden Hangers.... so much local talent... brilliant job by FCC President Pat O'Connor.
Pat O'Connor is instrumental in so many San Diego designers getting their start!
Follow us on Twitter twitter.com/SocialDiaryMag
Follow us on Facebook facebook.com/#!/margo.schwab
More Social Diary Event Coverage ....HOME
reported and photographed by Margo Schwab
publishing support and photoshopping by Scott Johnston
Please join us for fun informative updates on Twitter and Facebook

Email Commentary to be added
email SocialDiaryMargo@gmail.com
* Margo Schwab, MBA, more formally known as Margaret E. Schwab, has produced, written, interviewed and photographed for various media organizations since 1989. Schwab attended Holton Arms School, La Jolla Country Day School and La Jolla High School. Schwab has a B.A. from Scripps College, spent a business internship with S.A.I.C., Science Applications International Corporation, and earned a Masters of Business degree, M.B.A., from the University of San Diego by way of Claremont Graduate School . Schwab additionally took college courses from Harvard University, and Syracuse University. Schwab volunteers for numerous charity organizations. She also continues to support animal organizations and the prevention of people and animal abuse. Schwab is the editor and co-owner of The Social Diary.
Margo Schwab and Scott Johnston of San Diego Social Diary are both members of the La Jolla Beach & Tennis Club (Margo Schwab since 1974) and both are members of the University Club, Morgan's Run, and its worldwide ClubCorp Compass Society. Margo Schwab and Scott Johnston are Police Press credentialed by the Chief of Police.
Warning ** photos, video and writing on this site are the
2016 copyright, all rights reserved, of The Social Diary LLC and its subsidiaries includingno reproduction of any part or parts is allowed without written permission by The Social Diary LLC