George Hage's Birthday Bash featuring a Chic Sheik Worthy Feast, Belly Dancing, and Disco!
More Social Diary Event Coverage ....HOME
Abeer and George Hage know how to celebrate.... and since it was George Hage's birthday party celebration April 3rd, 2012, things got really fun really fast.... a beautiful Moroccan buffet spread, and a lot of pours from a Nebuchandnezzar bottle of Veuve. That's a 30 X bottle of Veuve Clicquot!
Just right for a crowd of well heeled friends.
Hosts George and Abeer Hage (photo credit Bob Ross)
Cocktails, a lovely Moroccan feast of lamb, chicken, couscous and more were enjoyed.
Guests mingled and lounged amidst Moroccan pouf seating, sofas and lanterns in the Hage's beautifully transformed gardens.
And the party continued until late, replete birthday cake, and disco dancing, (the DJ was brought in from L.A.) and dancing until late.
Happy Birthday George!
Be advised strictly no downloading, publishing, broadcasting, printing, or copying of photos or content. Please email purchase requests of photos you are in.
Enjoy the Photos!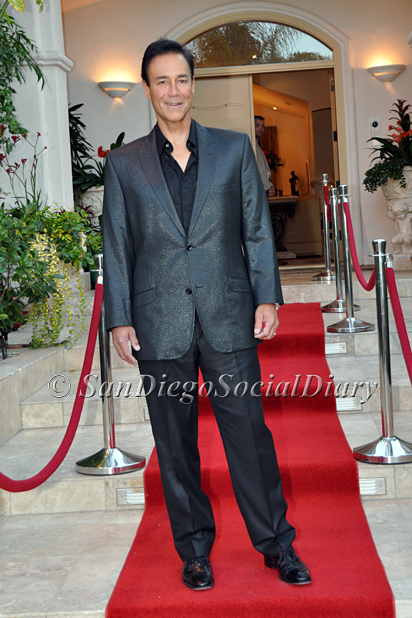 Scott Johnston is red carpet ready....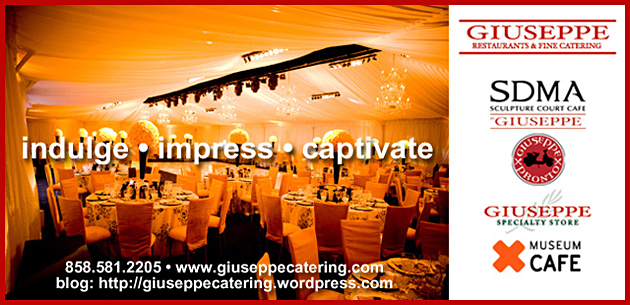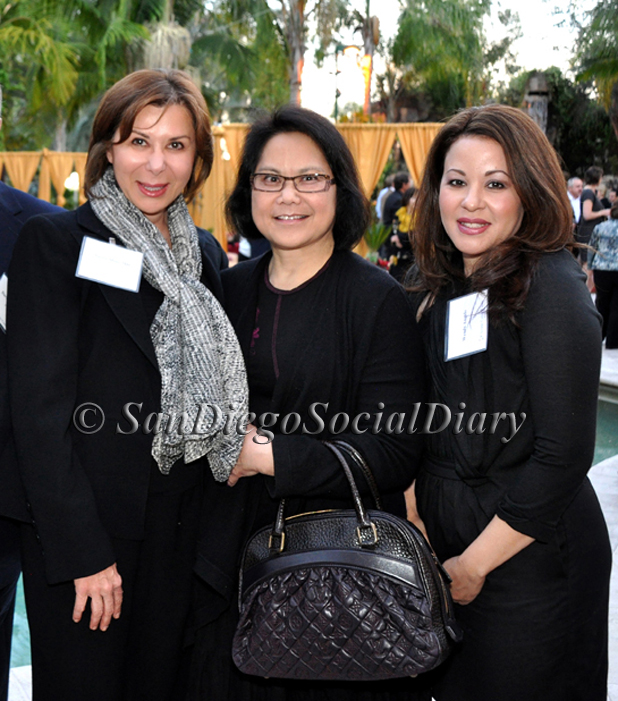 Dr. Nasrin Mani with Dr. Jasmine McLeod, and Wendy Angulo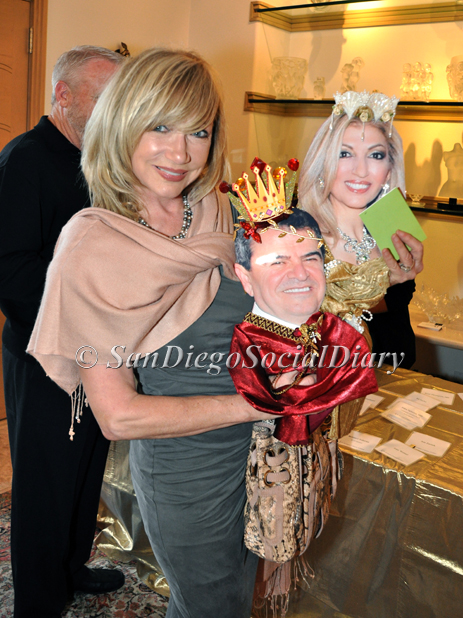 Lynda Kerr arriving with 'King George and Queen Abeer Hage' creations of her own design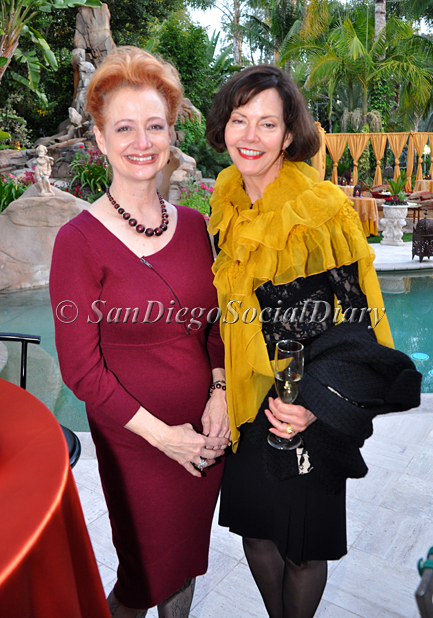 Sarah Napoli, CEO and President of the San Diego Police Foundation, with Laurel McCrink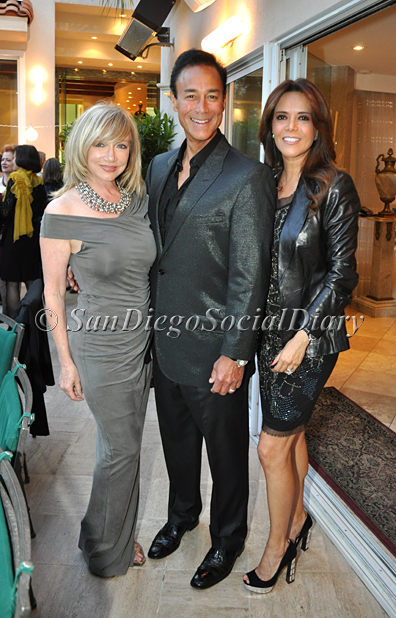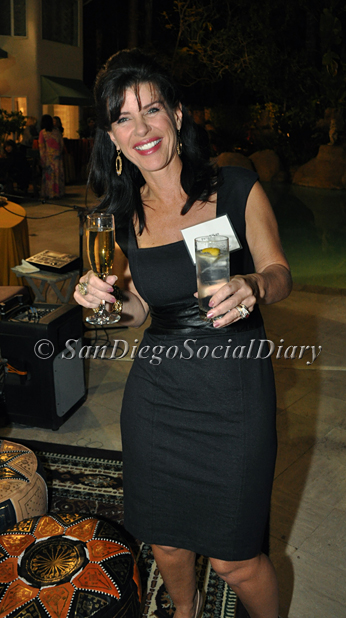 Lynda Kerr with Scott Johnston and Rocio Flynn ** Patty Elkus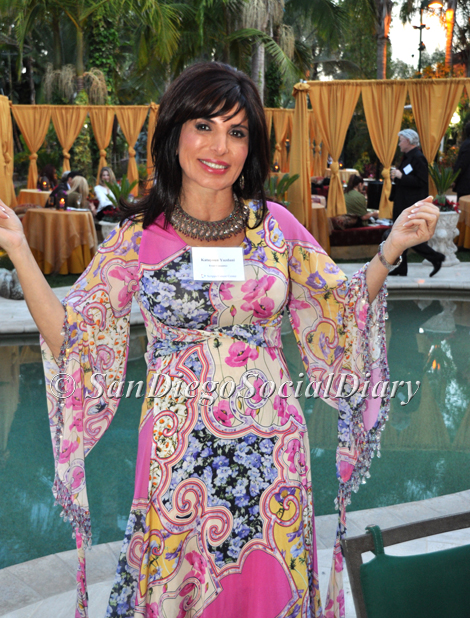 Katayoun Yazdani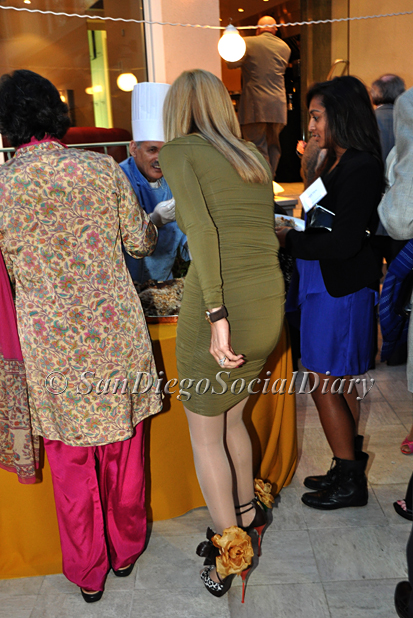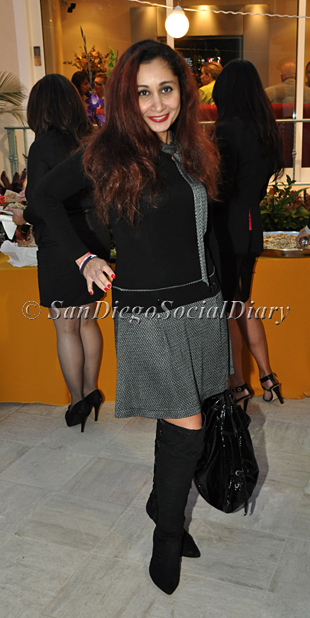 Abeer Hage making sure everything is perfect for guests at the buffet ** Hanaa Hensersky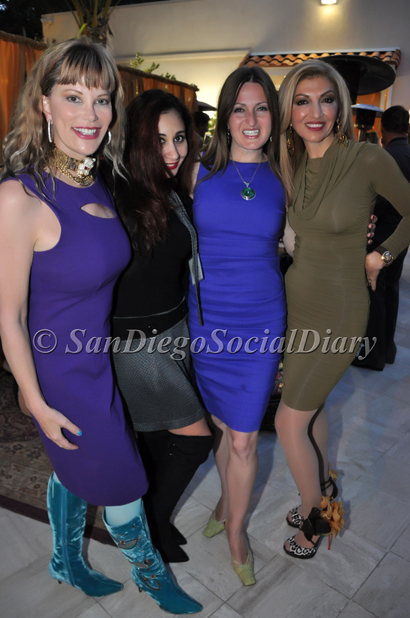 Margo Schwab with Hanaa Hensersky, Malgorzata Slocumb and Abeer Hage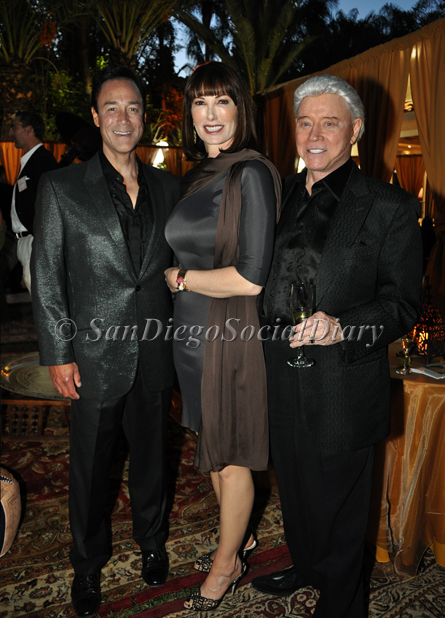 Scott Johnston with Valerie and Harry Cooper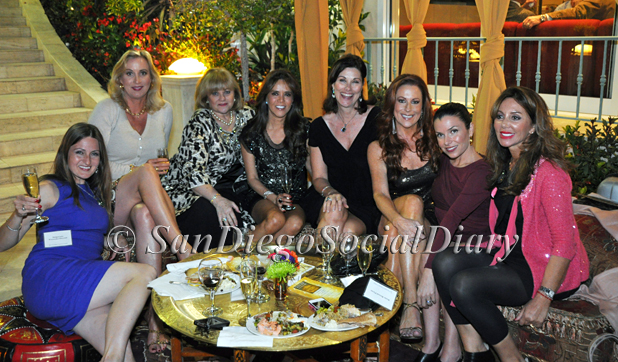 Malgorzata Wieteszka-Slocumb, Sophia Alsadek, Jeanne Larson, Rocio Flynn, Melissa Braun, Mary Beth Kellee, Maria Assaraf, and Joanne Laverson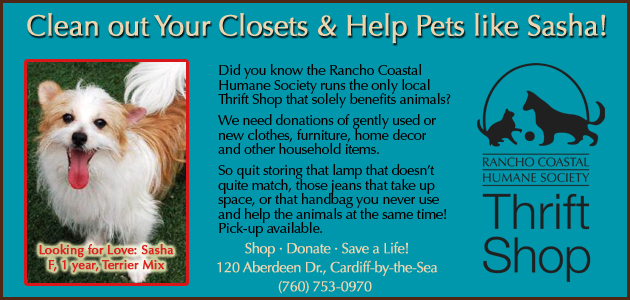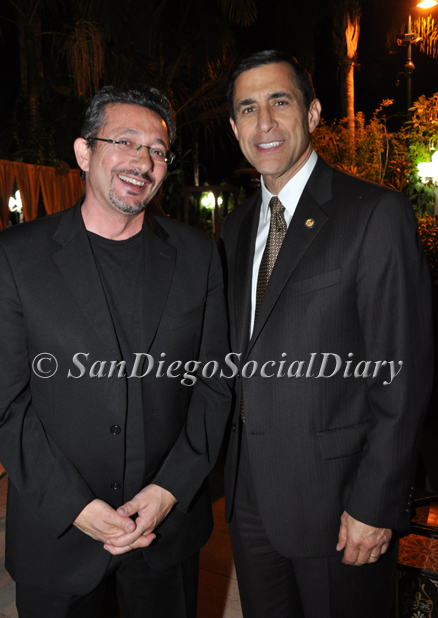 Ziad Batal with Congressman Darell Issa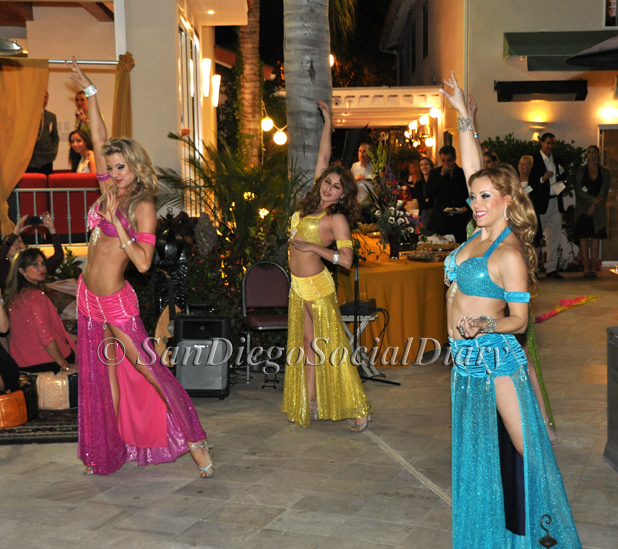 The Birthday Bash Belly Dancers
Loraine Levy with Hostest with Mostest Abeer Hage and friend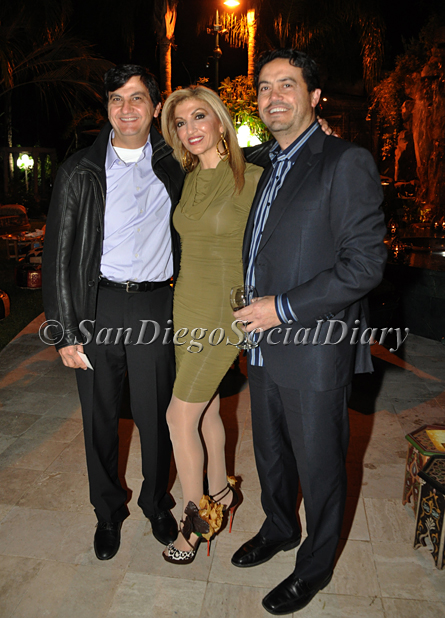 Abeer Hage with her brothers Khalid Risheq and Tareq Risheq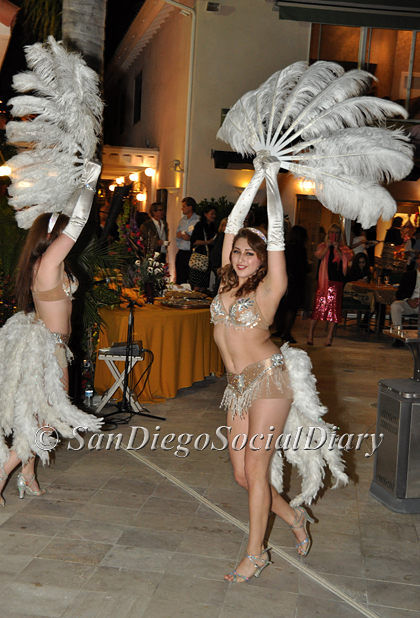 'Fan' Fare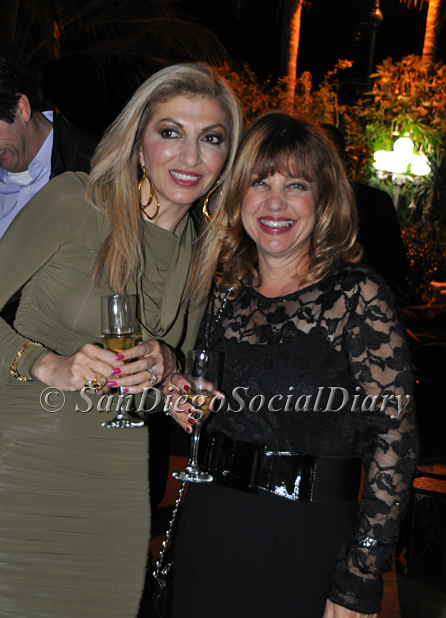 Abeer Hage and Loraine Levy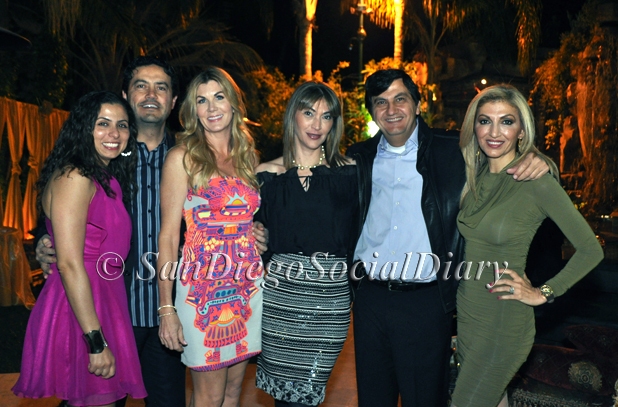 Eman Risheq, Tareq Risheq, Michelle Risheq, Amal Risheq, Khalid Risheq, and Abeer Risheq Hage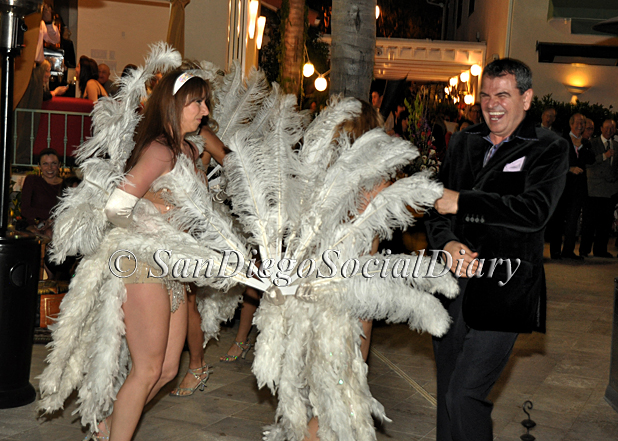 Birthday Boy George Hage winding his way through the feathery dancers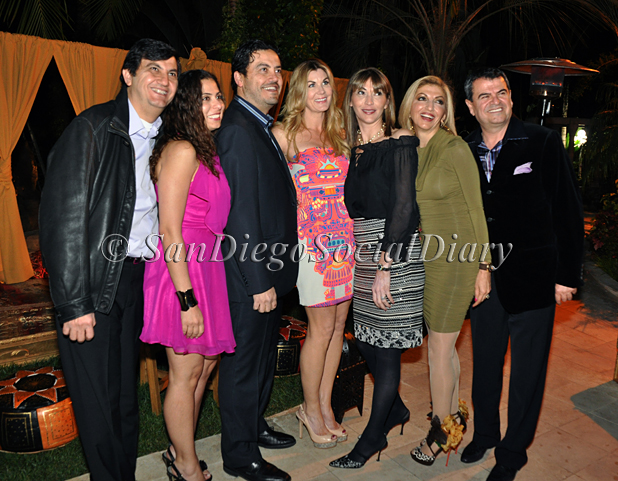 Khalid Risheq, Eman Risheq, Tareq Risheq, Michelle Risheq, Amal Risheq, and superb hosts Abeer and George Hage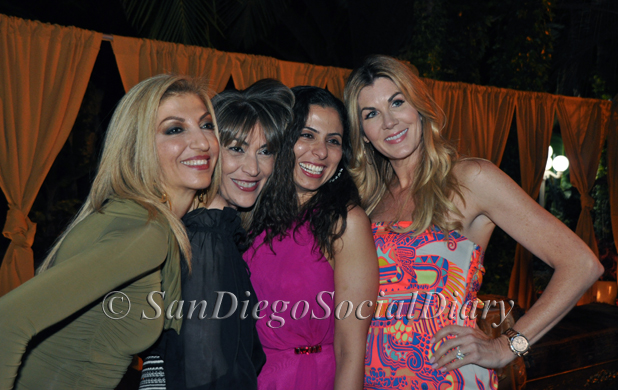 Abeer Hage and her sister Amal Risheq with friends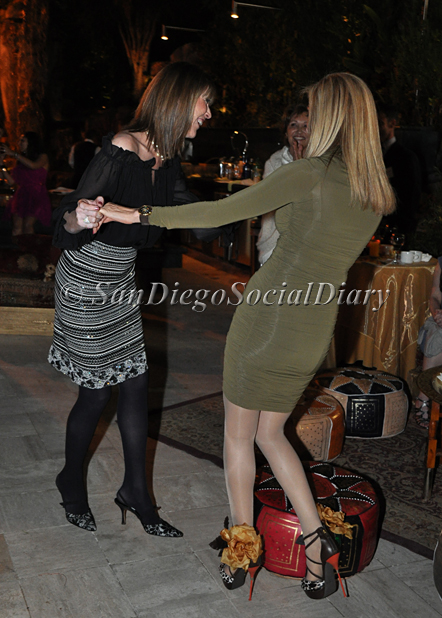 Amal Risheq and Abeer Hage masters of chic!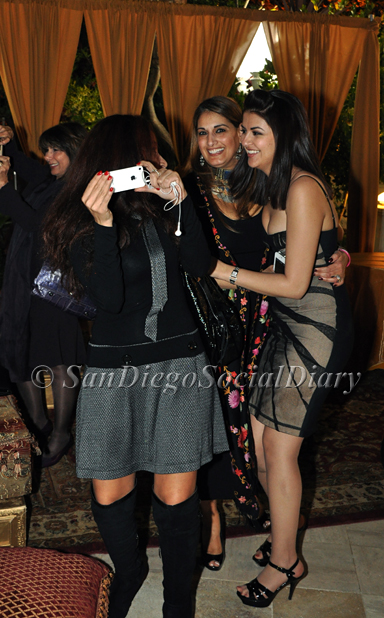 Hanaa Hensersky with Tina 'TBolt' Hage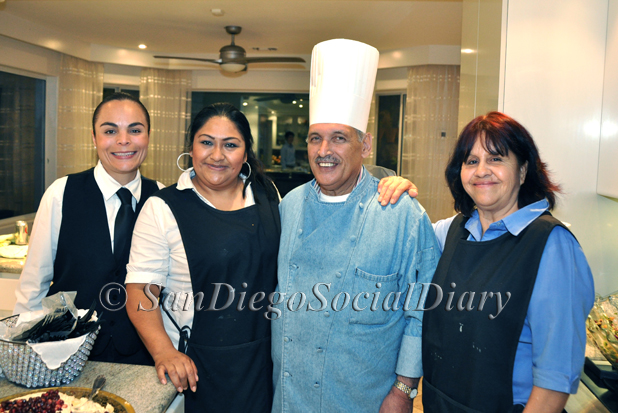 Chef Mohamed Kayal and his team... Chef Kayal used to be the King of Jordan's Chef!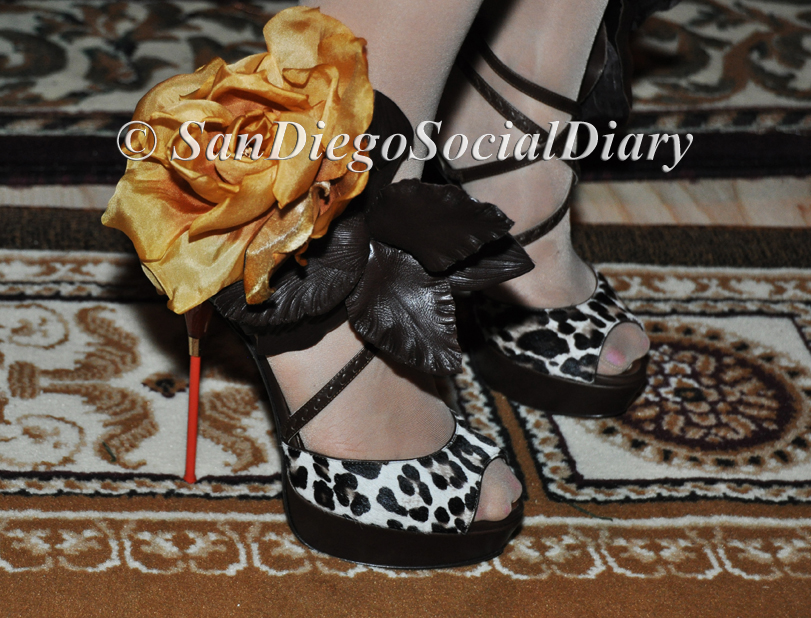 Abeer Hage and her stellar stilettos!
Follow us on Twitter twitter.com/SocialDiaryMag
Follow us on Facebook facebook.com/#!/margo.schwab
More Social Diary Event Coverage ....HOME
reported and photographed by Margo Schwab
publishing support by Scott Johnston
Please join us for fun informative updates on Twitter and Facebook

The Town Gossip
Kima is putting together her team of supporters.... please inquire about the fun pre-event parties she will be hosting!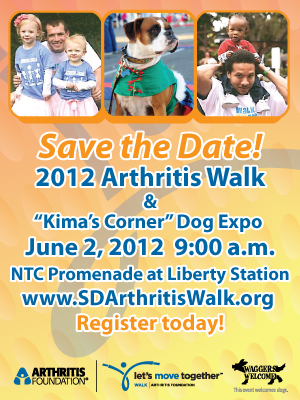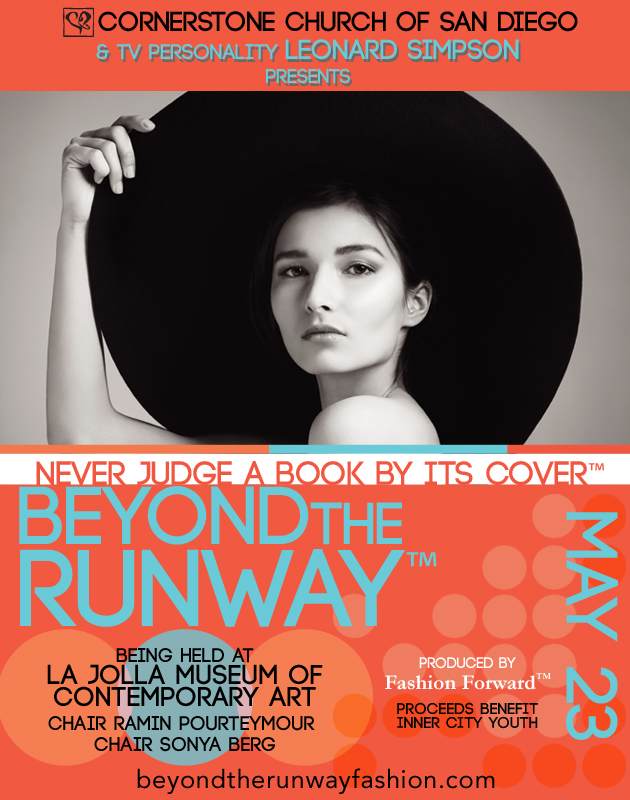 Email Commentary to be added
email SocialDiaryMagazine@Gmail.Com
* Margo Schwab, MBA, more formally known as Margaret E. Schwab, has produced, written, interviewed and photographed for various media organizations since 1989. Schwab attended Holton Arms School, La Jolla Country Day School and La Jolla High School. Schwab has a B.A. from Scripps College, spent a business internship with S.A.I.C., Science Applications International Corporation, and earned a Masters of Business degree, M.B.A., from the University of San Diego by way of Claremont Graduate School . Schwab additionally took college courses from Harvard University, and Syracuse University. Schwab volunteers for numerous charity organizations. She also continues to support animal organizations and the prevention of people and animal abuse. Schwab is the editor and co-owner of The Social Diary.
Margo Schwab and Scott Johnston of The Social Diary Magazine are pleased to announce a partnerships with the San Diego Humane Society and SD METRO Magazine. They have also partnered with Country Friends and the San Diego American Heart Association and the Arthritis Foundation.
Margo Schwab and Scott Johnston are both members of the La Jolla Beach & Tennis Club (Margo Schwab since 1974) and both are now members of the University Club and its worldwide ClubCorp Compass Society. Margo Schwab and Scott Johnston are Police Press credentialed by the Chief of Police, William Lansdowne.
San Diego's The Social Diary would like to say a special thank you to our advertisers.
Bowers Fine Jewelry
La Jolla Cosmetic Laser Clinic
Mingei International Museum
Kleege Industries - Production Staging and more
HG Motorsports
Motwani Lasik Institute
Eclat Catering and Home Delivery by Chef Athanasia Ampelas
Margaret's The Couture Cleaners
Donovan's - America's Best Steak & Chop House, Prime Seafood Too!
PAWS - Helping People Helping Pets
Helen Woodward Animal Center sponsored by Taylor Miller
H. Moradi Estate and Fine Jewelry on Prospect Street
The Arthritis Foundation San Diego County
Nicole Miller at The Forum
San Diego Public Library Foundation
Rancho Coastal Humane Society
San Diego Humane Society
Hot Rock Jewelry
San Diego Museum of Art
Heinz Geitz Autohaus
Estate and Business Attorney John Smaha
San Diego Opera
Animal Fashion by Jordan
Juelerie by Pamela Pogue
The Museum of Contemporary Art San Diego
Giuseppe Restaurants and Fine Catering
The University Club Atop Symphony Towers and ClubCorp
WineSellar & Brasserie - featuring the Gary Parker Wine Club
Cafe Milano on Pearl Street La Jolla
The Marine Room
Ark Antiques
Extreme Pizza in La Jolla
The Animal Hospital of La Jolla
Eugene Ladopoulos of Mistra Estates Olive Oil
Warning ** photos, video and writing on this site are the
2012 copyright, all rights reserved, of The Social Diary LLC and its subsidiaries including San Diego Diario Sociales - Su Conexión Con la Sociedad, no reproduction of any part or parts is allowed without written permission by Social Diary Magazine