Fur Ball 2012 is Pawradise
More Social Diary Event Coverage ....HOME
Themed 'Pawradise,' the 2012 Fur Ball at the San Diego Humane Society was a sold out hit....In fact there was a wait list too. Over $500,000 was raised to support SDHS's many animal welfare, education and adoption programs. Martha and George Gafford were this year's honorees for all of their continued support of SDHS.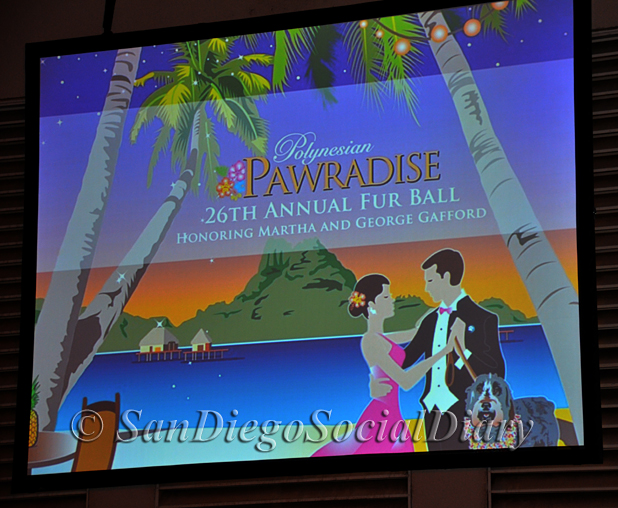 Be advised strictly no downloading, publishing, broadcasting, printing, or copying of photos or content. Please email purchase requests of photos you are in.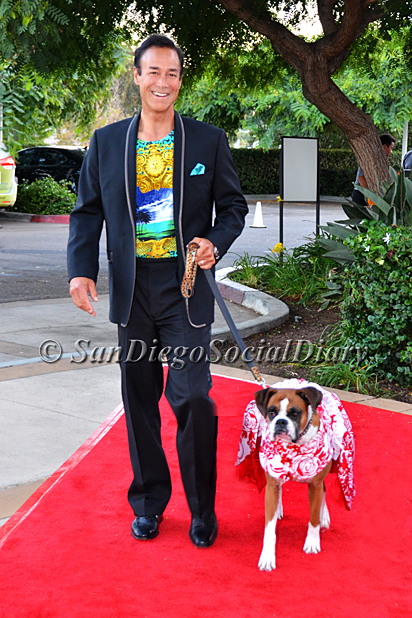 Social Diary's Scott Johnston and Kima in style arriving on the red carpet to the Pawradise Fur Ball at the San Diego Humane Society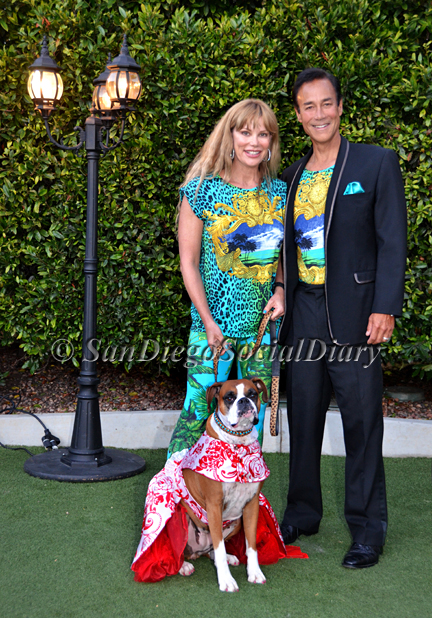 San Diego Social Diary supports animal adoption, spay and neutering....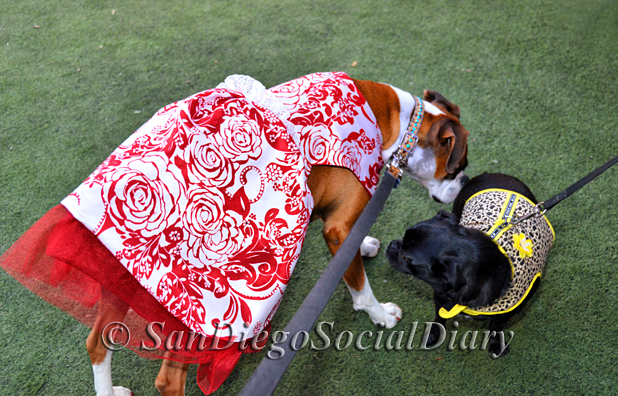 Kima in her Jemima Dutra aloha gown finding a new friend right away!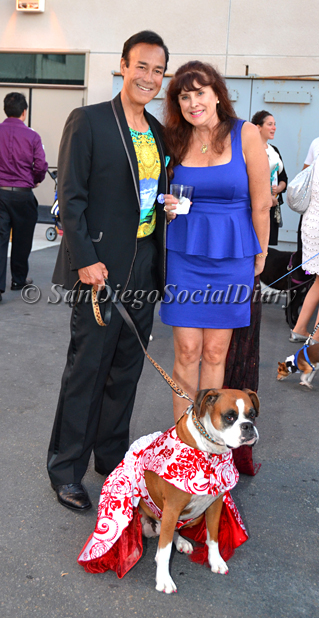 Scott Johnston and Kima with Beverly Coles of Coles Carpeting....big supporters of the San Diego Humane Society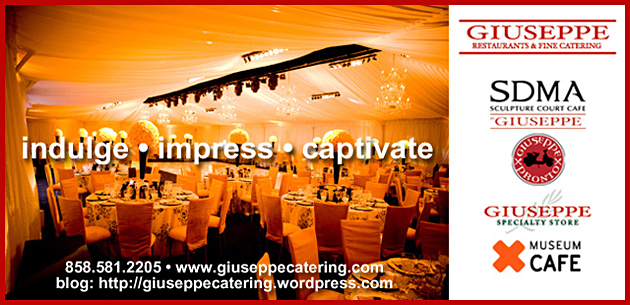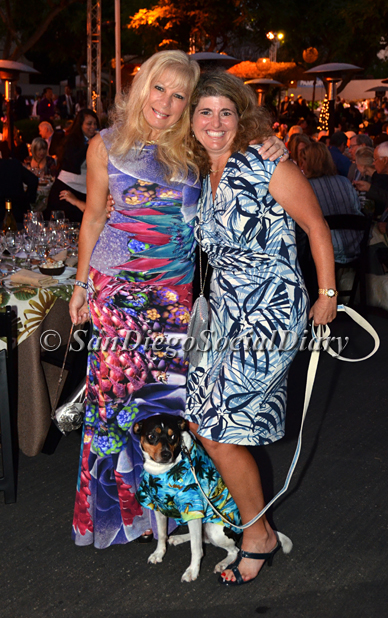 Deborah Patterson and her dog Buddy with their friend Gina Jordan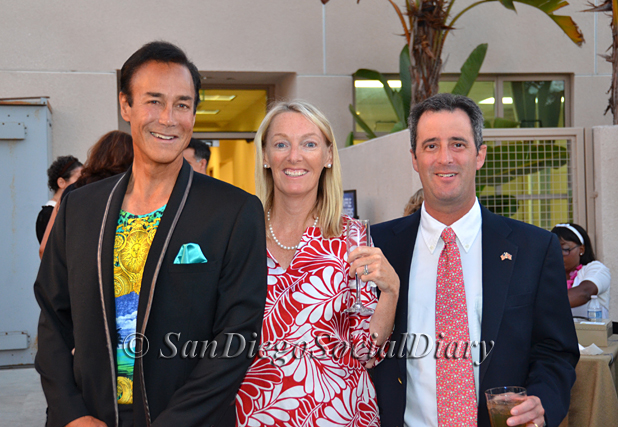 Scott Johnston with Alex and Chip Rome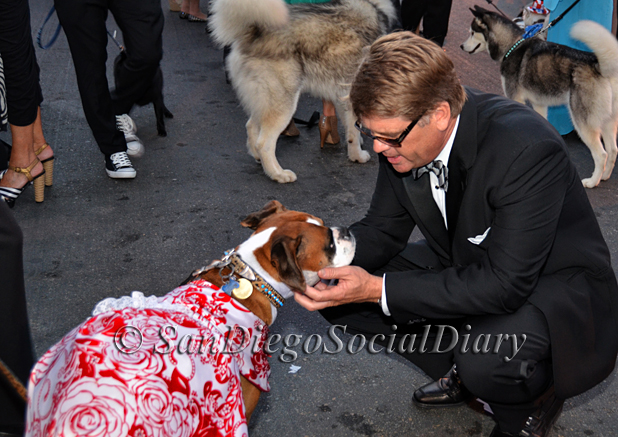 Kima greeting Jim Lennox of Pacific Event Productions...Jim Lennox once again did a great job producing the Fur Ball for the San Diego Humane Society
Terri and Tom Kelly with their 'kids'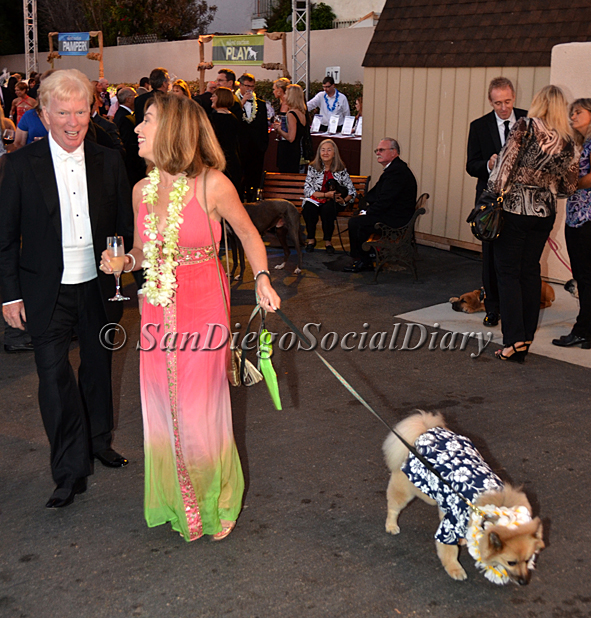 Guests in perfect attire for Pawradise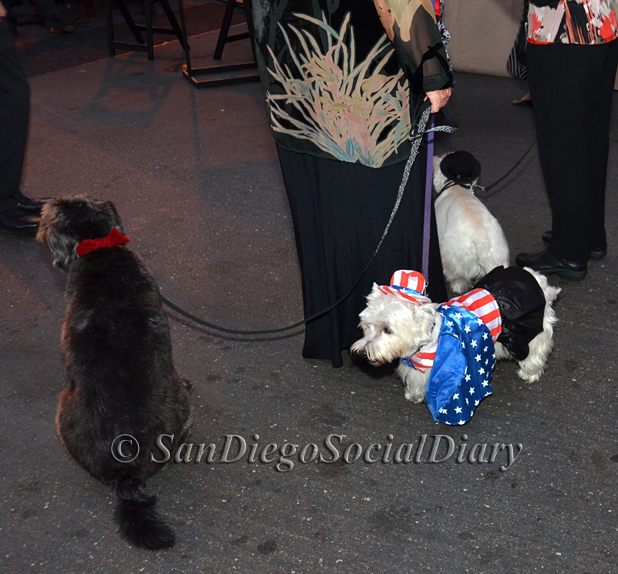 cute dogs everywhere....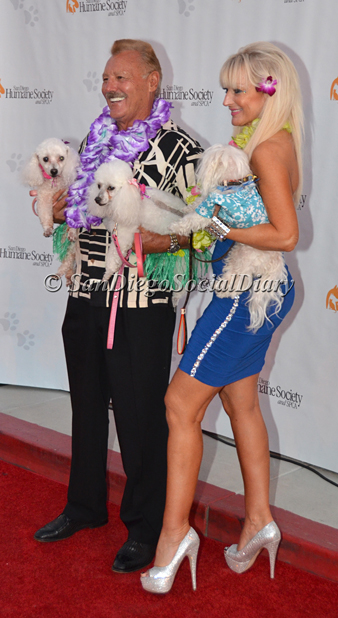 Above and Below, a great family...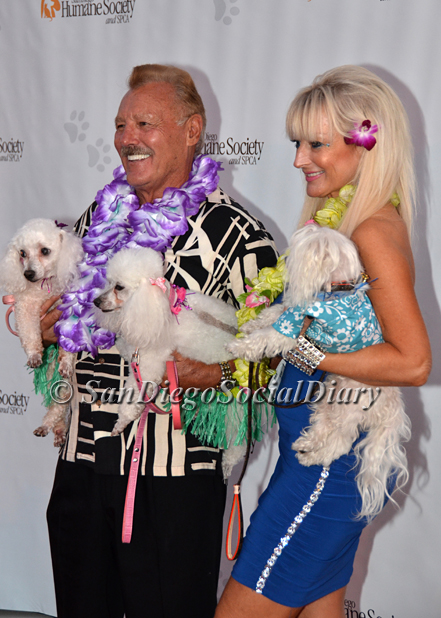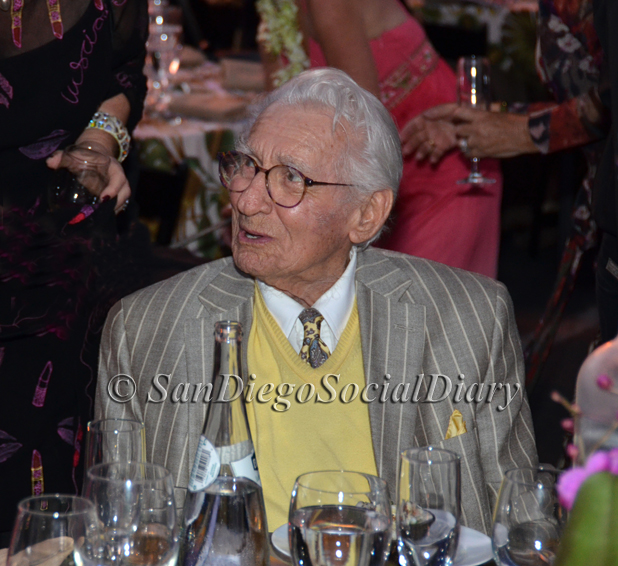 Honoree George Gafford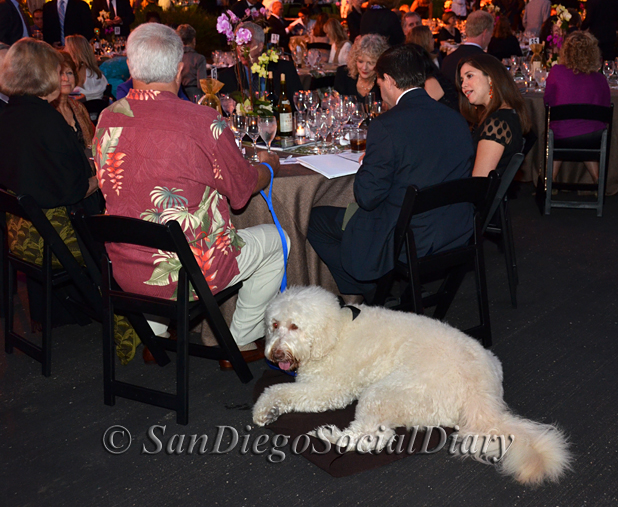 Beautiful dog.... treats were available and so too were blankets to lay on for the dogs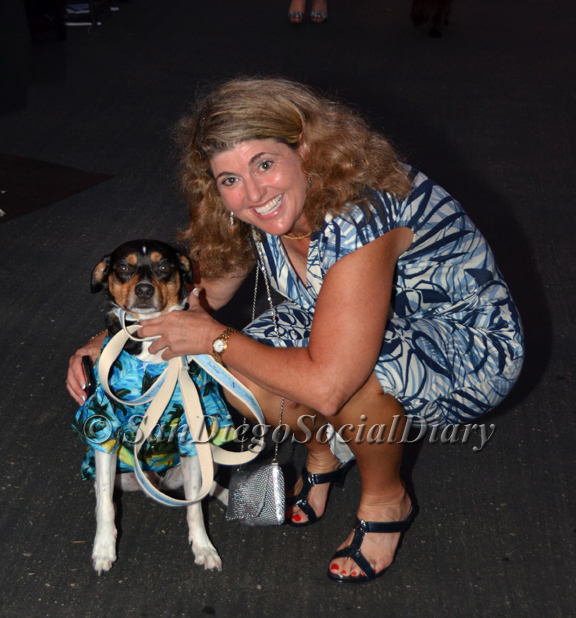 Deborah Patterson with her rescue Buddy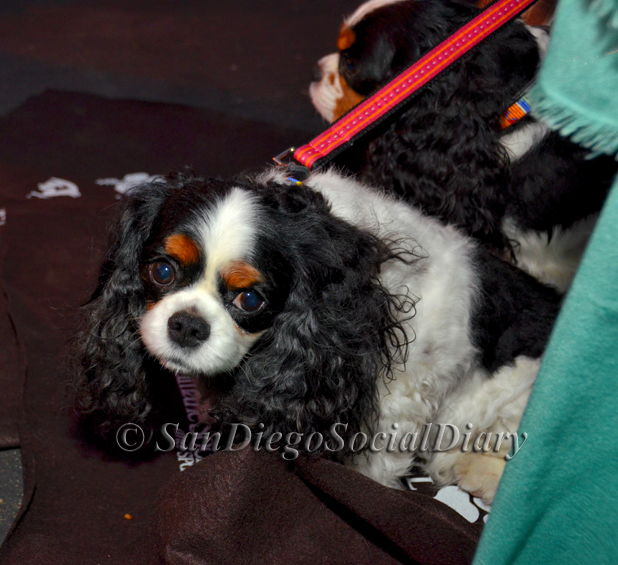 Martha and George Gafford's cute King Charles Cavaliers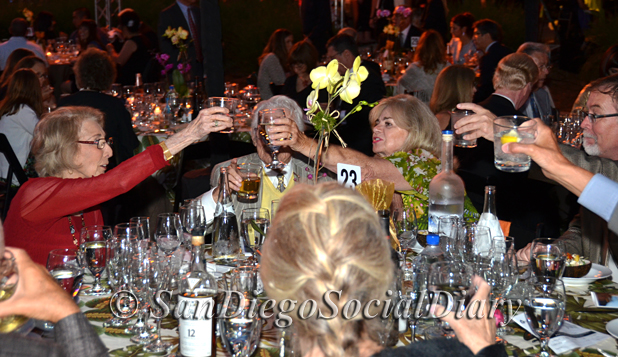 Martha Gafford toasting her dinner guests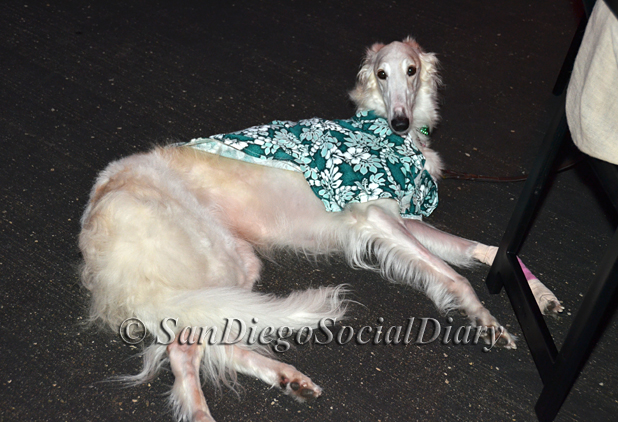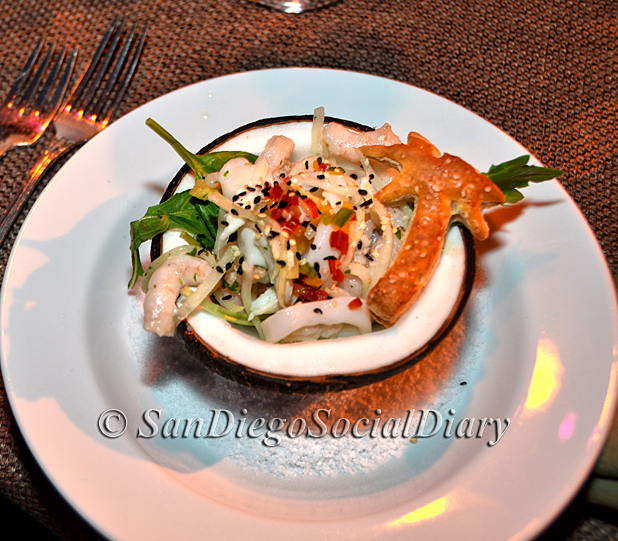 Caterer Pamplemousse Grille's starter of seafood in a coconut shell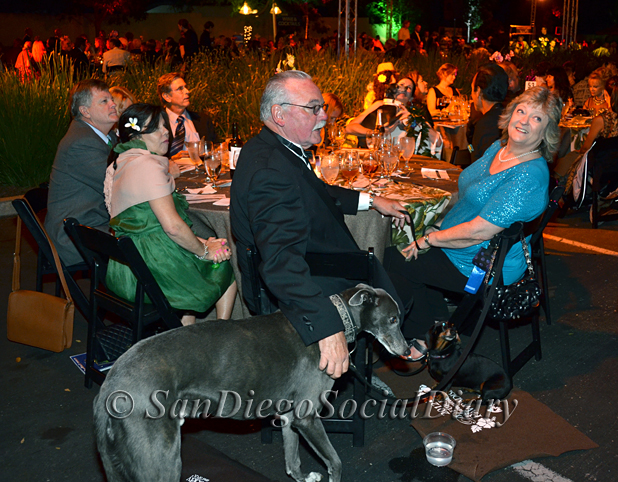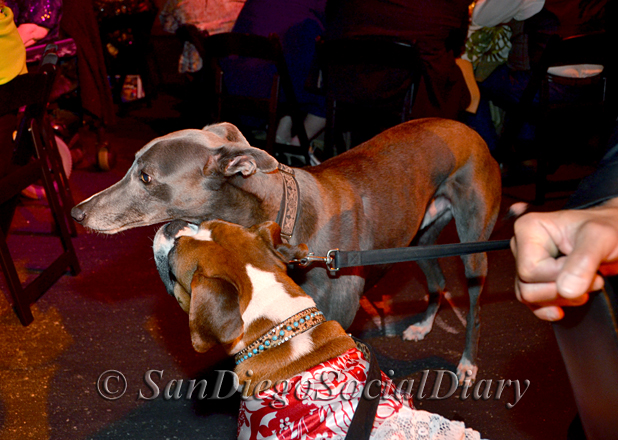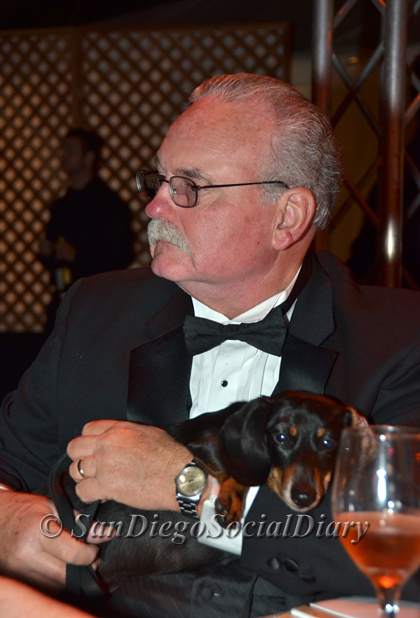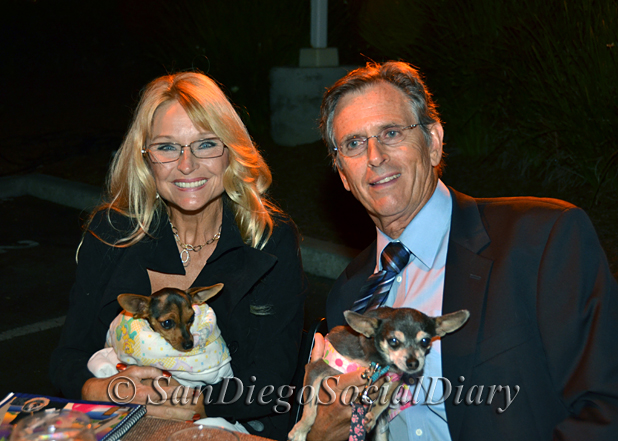 Gunilla and Steve Pratt with 2 of their many rescues....Bravo for all you do for animals!!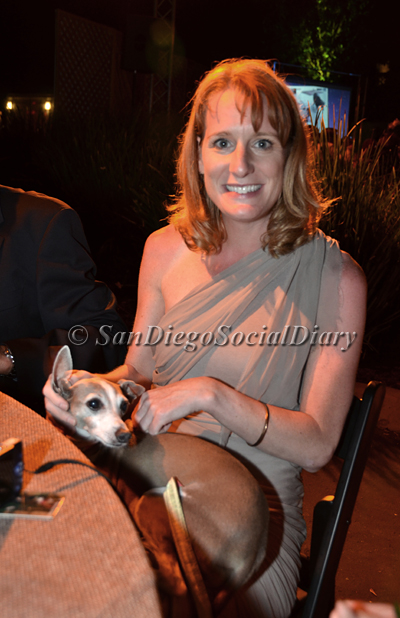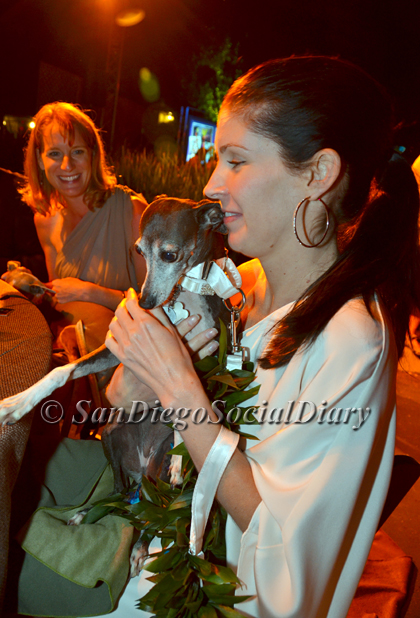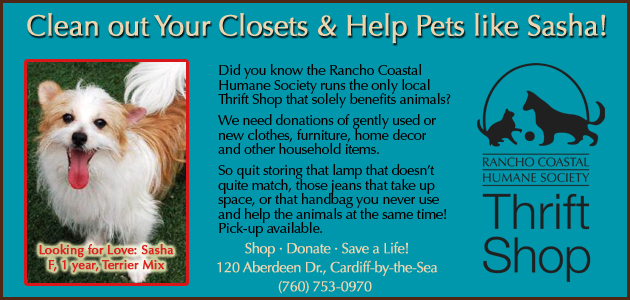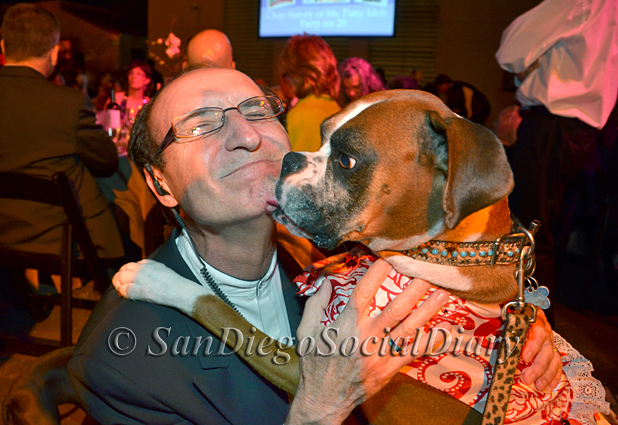 Kima giving a smooch to Piero of the San Diego Humane Society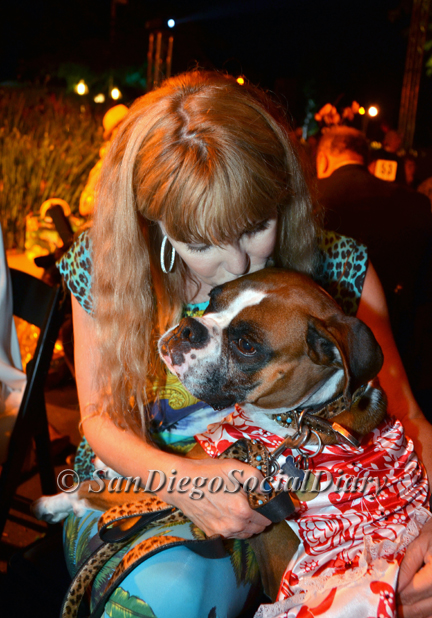 Momma loving her baby girl
Follow us on Twitter twitter.com/SocialDiaryMag
Follow us on Facebook facebook.com/#!/margo.schwab
More Social Diary Event Coverage ....HOME
reported and photographed by Margo Schwab
publishing support by Scott Johnston
Please join us for fun informative updates on Twitter and Facebook

The Town Gossip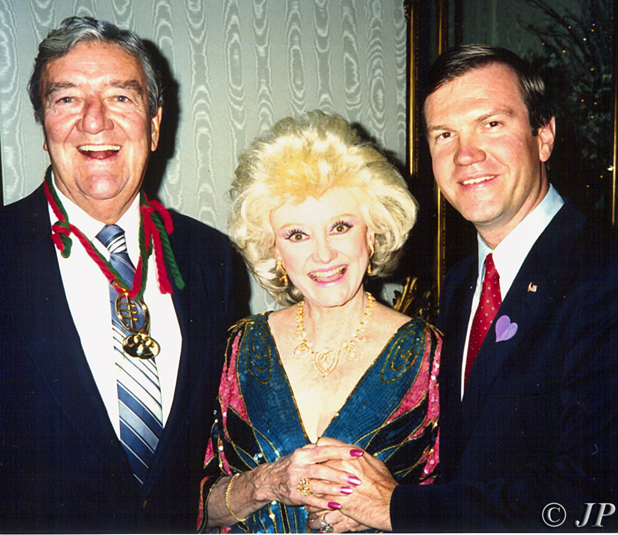 Back in the day in Beverly Hills, publisher Jack Rourke, the late and great Phyllis Diller and Jerry Pikolysky (the future husband of Lee Clark). Phyllis Diller was a pioneer for female comedians. Loved for her self deprecating wit, and lively zingers, she was a Hollywood legend, a wonderful force.....this photo is from 1987.
by the way ....Jack Rourke was the first social publisher that I worked for in 1990. My first assignment was Esther Williams' surprise birthday party. Her stepson Lorenzo Lamas was one of the guests. - Margo Schwab
Email Commentary to be added
* Margo Schwab, MBA, more formally known as Margaret E. Schwab, has produced, written, interviewed and photographed for various media organizations since 1989. Schwab attended Holton Arms School, La Jolla Country Day School and La Jolla High School. Schwab has a B.A. from Scripps College, spent a business internship with S.A.I.C., Science Applications International Corporation, and earned a Masters of Business degree, M.B.A., from the University of San Diego by way of Claremont Graduate School . Schwab additionally took college courses from Harvard University, and Syracuse University. Schwab volunteers for numerous charity organizations. She also continues to support animal organizations and the prevention of people and animal abuse. Schwab is the editor and co-owner of The Social Diary.
Margo Schwab and Scott Johnston of The Social Diary Magazine are pleased to announce a partnerships with the San Diego Humane Society and SD METRO Magazine. They have also partnered with Country Friends and the San Diego American Heart Association and the Arthritis Foundation.
Margo Schwab and Scott Johnston are both members of the La Jolla Beach & Tennis Club (Margo Schwab since 1974) and both are now members of the University Club and its worldwide ClubCorp Compass Society. Margo Schwab and Scott Johnston are Police Press credentialed by the Chief of Police, William Lansdowne.
San Diego's The Social Diary would like to say a special thank you to our advertisers.
The Real Real - Luxury Designer Consignment
Bowers Fine Jewelry
La Jolla Cosmetic Laser Clinic
ARTS - A Reason to Survive
Mingei International Museum
HG Motorsports
Kleege Industries - Production Staging and more
Eclat Catering and Home Delivery by Chef Athanasia Ampelas
Margaret's The Couture Cleaners
Donovan's - America's Best Steak & Chop House, Prime Seafood Too!
PAWS - Helping People Helping Pets
Helen Woodward Animal Center sponsored by Taylor Miller
H. Moradi Estate and Fine Jewelry on Prospect Street
The Arthritis Foundation San Diego County
Nicole Miller at The Forum
San Diego Public Library Foundation
Rancho Coastal Humane Society
San Diego Humane Society
Hot Rock Jewelry
San Diego Museum of Art
Heinz Geitz Autohaus
Estate and Business Attorney John Smaha
San Diego Opera
Animal Fashion by Jordan
Juelerie by Pamela Pogue
The Museum of Contemporary Art San Diego
Giuseppe Restaurants and Fine Catering
The University Club Atop Symphony Towers and ClubCorp
WineSellar & Brasserie - featuring the Gary Parker Wine Club
Cafe Milano on Pearl Street La Jolla
The Marine Room
Ark Antiques
Extreme Pizza in La Jolla
The Animal Hospital of La Jolla
Eugene Ladopoulos of Mistra Estates Olive Oil
Warning ** photos, video and writing on this site are the
2012 copyright, all rights reserved, of The Social Diary LLC and its subsidiaries including San Diego Diario Sociales - Su Conexión Con la Sociedad, no reproduction of any part or parts is allowed without written permission by Social Diary Magazine