San Diego Social Diary LLC All rights reserved 2012 (This material may not be published, broadcast, rewritten or redistributed)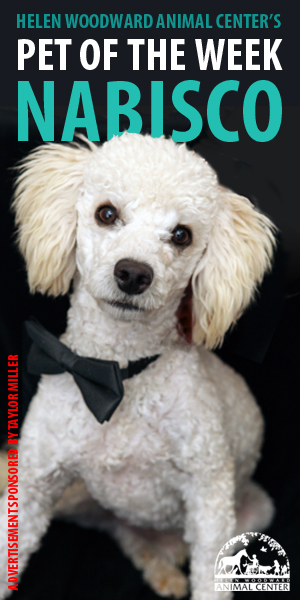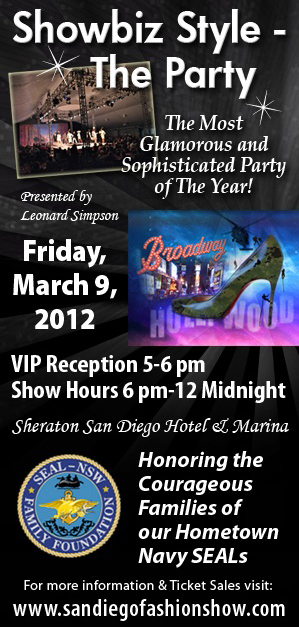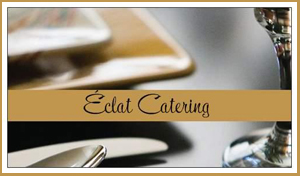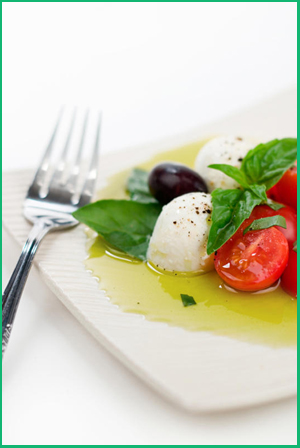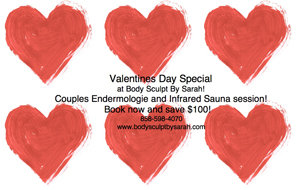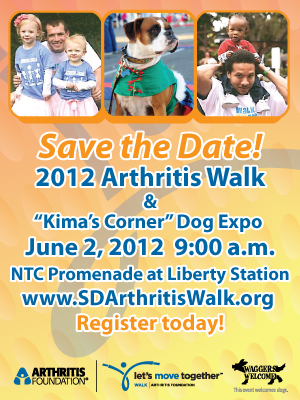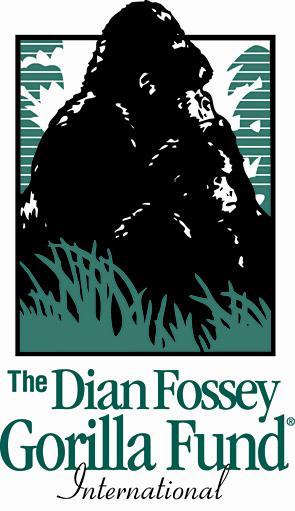 "The Dian Fossey Gorilla Fund International is dedicated to the conservation and protection of gorillas and their habitats in Africa. "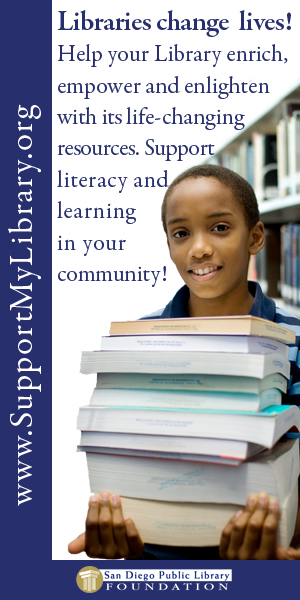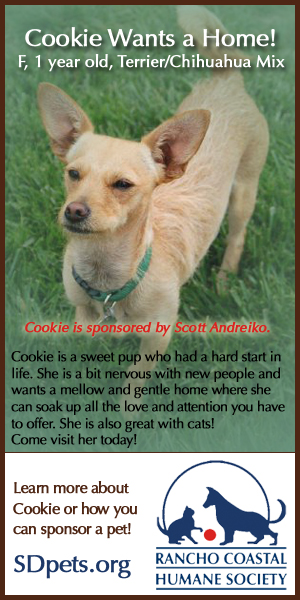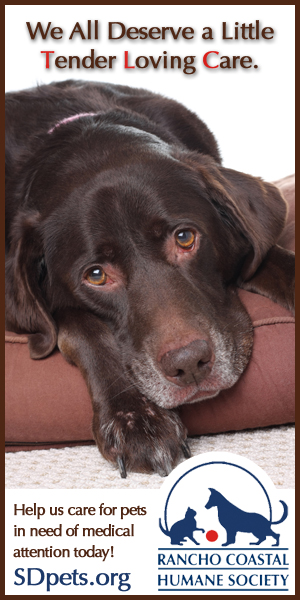 ________________________
Security Consultation
Services by Scott Johnston
SDPD Offcr. (Ret.)
619-384-7333
_______________________
WineSellar & Brasserie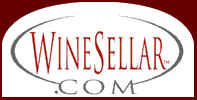 858-450-9557
Restaurant, Gary Parker's Wine Club,
Wine Store and
~ Wednesday & Saturday wine tasting's ~
XXXXCheck out Gary Parker's Pick... X...XXXXXXXa 2007 Clos de la Roche, Grand XXXXXXXXCru for $54 WineSellar Club, Price, this Pinot Noir is STELLAR!
_________________________
For Advertising, please
your inquiry.
Ask about you can support your favorite organization!
_________________________
Where the locals dine
for Homemade Pastas, Raviolis, and Sauces
Cafe Milano
711 Pearl St, La Jolla
858- 454-3806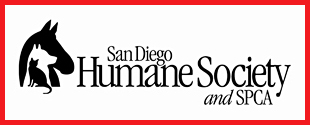 SpaSAN DIEGO HUMANE SOCIETY & SPCA
GAINES STREET CAMPUS
5500 GAINES STREET
SAN DIEGO, CA 92110
(619) 299-7012
www.sdhumane.org rky
with other dogs or cats.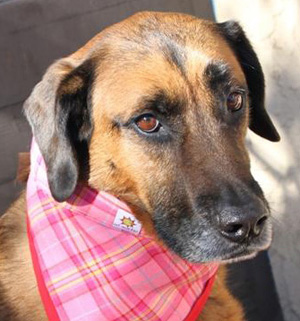 Breed: Shepherd Mix
Age: 6 years
Sex: Male
Colors: Tan/Black
Adoption Fee: $14
Identification number: 84709
Rocky's soulful eyes will melt your heart instantly! This sweet Shepherd mix knows how to relax and enjoy himself – whether snuggling by the side of a companion or a warm window. While the 6-year old pooch enjoys spending quality time with his people friends. If you would like to meet him please contact our Customer Service Department at (619) 299-7012.
ADOPTION HOURS
MON.-FRI.: 11 A.M. TO 6 P.M.
SAT. & SUN.: 11 A.M. TO 5 P.M.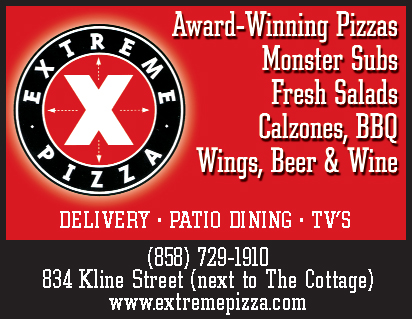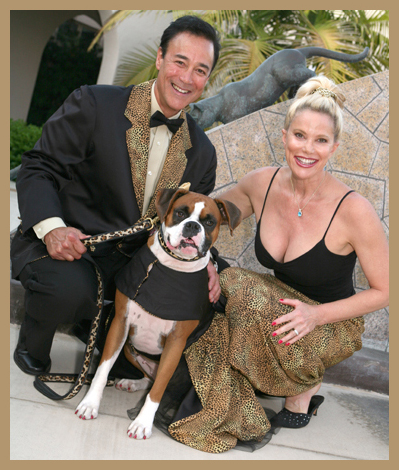 Scott Johnston, Margo Schwab and Kima serving up San Diego Social Coverage!
San Diego Food Bank 'Fashion Plates'
"The Jacobs/Cushman San Diego Food Bank presented a wonderful Afternoon in Tuscany! The decor was warm and lovely, the luncheon was delicious and Leonard Simpson's Fashion Show was exciting and fun. A delightful Afternoon in Tuscany." - Event Chair, Roxi Link, The Party Link
More Social Diary Event Coverage ....HOME
The 2nd Annual 'Fashion Plates' event benefitting the Jacobs & Cushman San Diego Food Bank took place February 16th, 2012 at the Hyatt Regency La Jolla. The luncheon and fashion show was produced by TV Personality Leonard Simpson and his daughter Brittany Simpson, both of Fashion Forward TM.
Guests enjoyed silent auction item shopping and meeting and greeting new friends and old friends. Then it was time for a superb Hyatt lunch with a sweet potato soup and grilled chicken salad.
The desserts were both on the runway, twirled about by male models, the fashion, and yes there were the chocolate fruit parfaits served table side.
Among the mix there were Founding Chair Sally Thornton, Honorary Chairs (and restaurateurs) Lisa and Joe Busalacchi, Event Chair Roxi Link, and Co-Chair Bonnie Hage.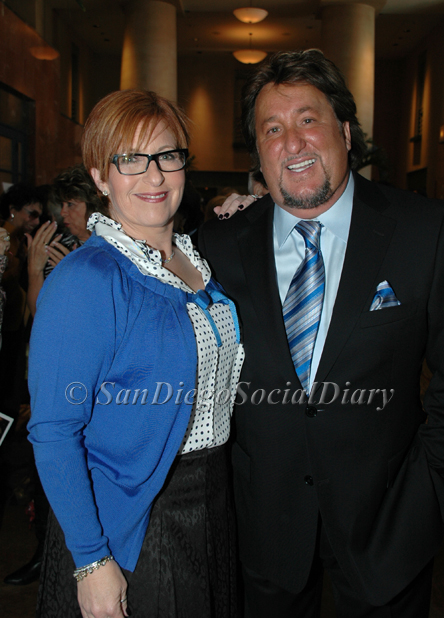 Honorary Chairs Lisa and Joe Busalacci
More there included Taylor Miller who flew in from Utah for this event, Emma Zuckerman, Mary Epsten, Sonya Berg, Scody Hage, he's the head of the San Diego Food Bank, Ramin Pourteymour, Suzanne Figi, Laura and Fred Applegate, Sophia Alsadek, Tiffany Mahoney, and Babara ZoBell.
Some big live auction prizes included a private dinner for 10 at one of Chef Joe Busalacchi. He's not only famous for his culinary dishes but his opera singing as well.
A San Diego Bay Cruise aboard Lighthouse Realty's Scott Higgs was so popular it sold twice.
The Fashion Forward fashion show by Leonard Simpson and Brittany Simpson featured Brit Boy UK Menswear, M Bride of La Jolla, Mia Bella Couture, Celeste Boutique of Rancho Santa Fe, Georgiou Studio of La Jolla, Hot Rock Jewelry, Bob Eix Jewelry, and Pamela Pogue Juelerie.
Fun for a great cause. According to Chris Carter from the San Diego Food Bank, this event raised approximately "$40,000 for the Food Bank's Food 4 Kids Backpack Program which provides weekend food packages to chronically hungry elementary school children."
Be advised strictly no downloading, publishing, broadcasting, printing, or copying of photos or content. Please email purchase requests of photos you are in.
Enjoy the Photos!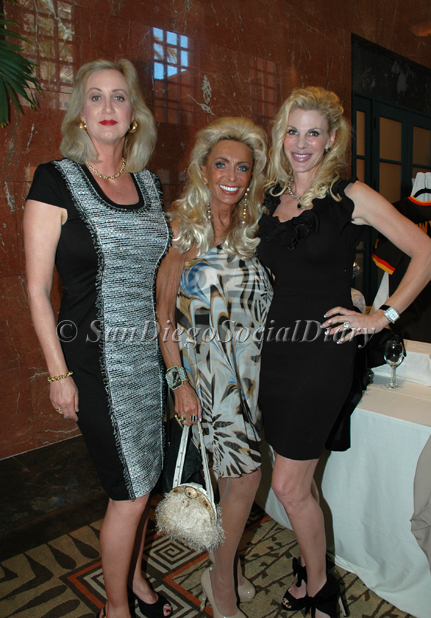 Sophia Alsadek with Taylor Miller and Tiffany Mahoney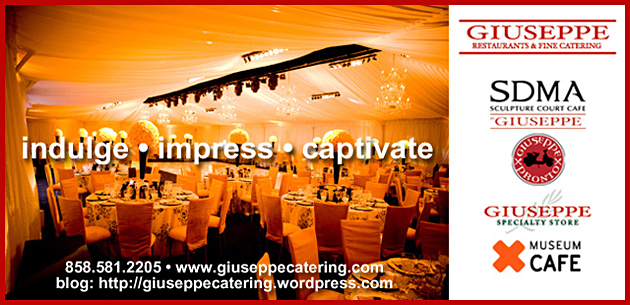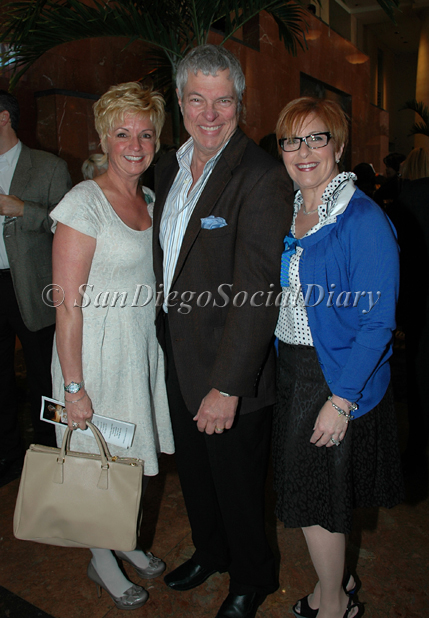 Pam and Jerry Cesak with Lisa Busalacci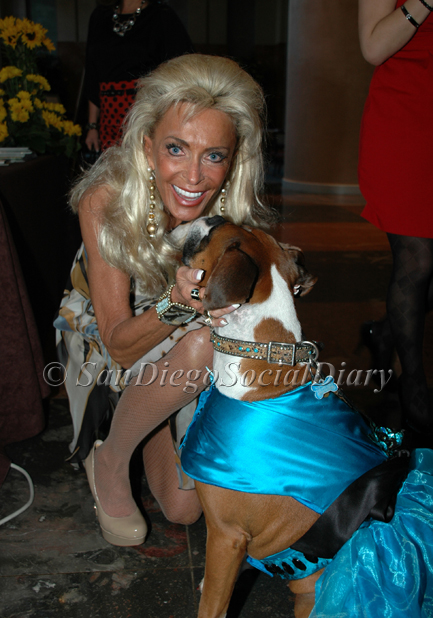 Taylor Miller with her friend Kima the supermodel and Arthritis Ambassador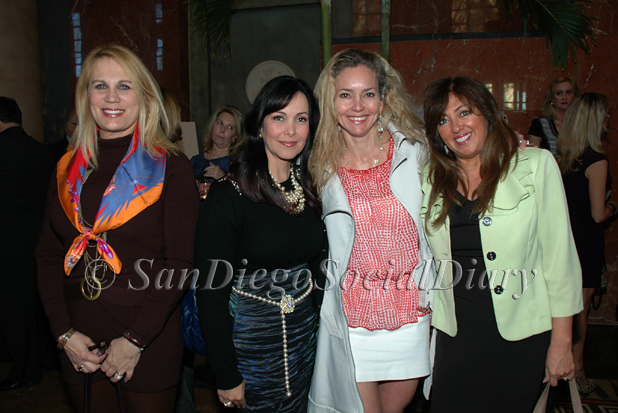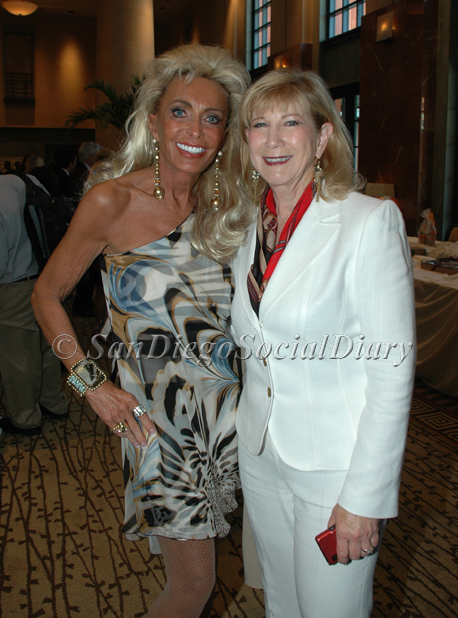 Taylor Miller with Event Chair Roxi Link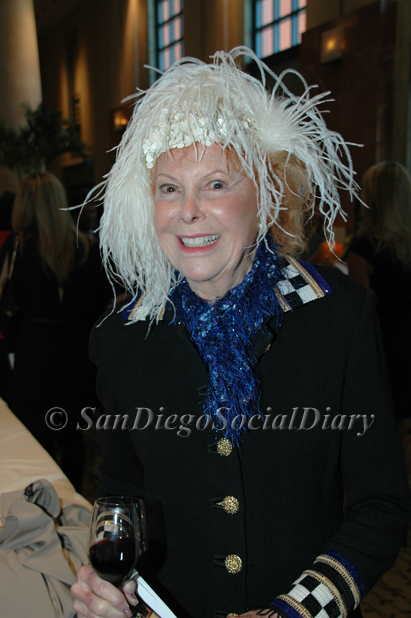 A fun and feathered Joan Bowes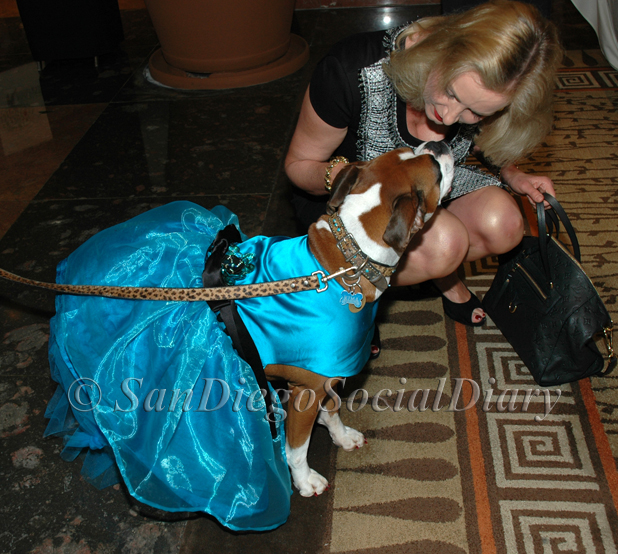 Sophia Alsadek getting a kiss from Kima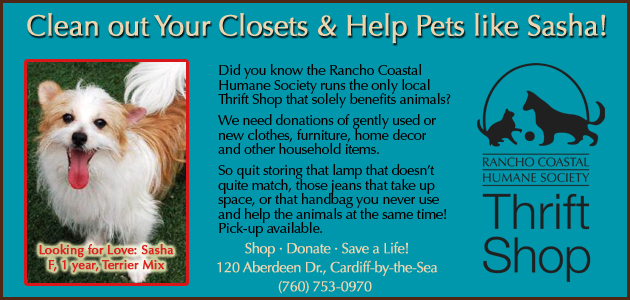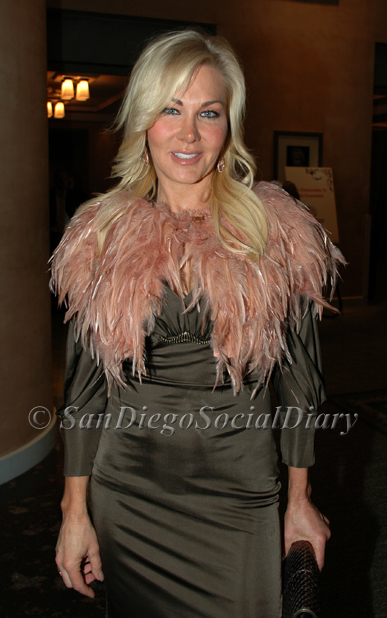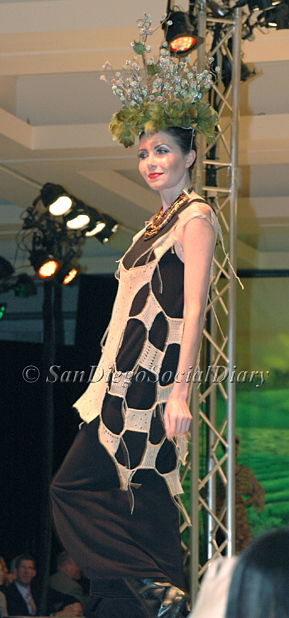 Sonya Berg ** The Fashion Forward show by Leonard Simpson and Brittany Simpson with star model Rosie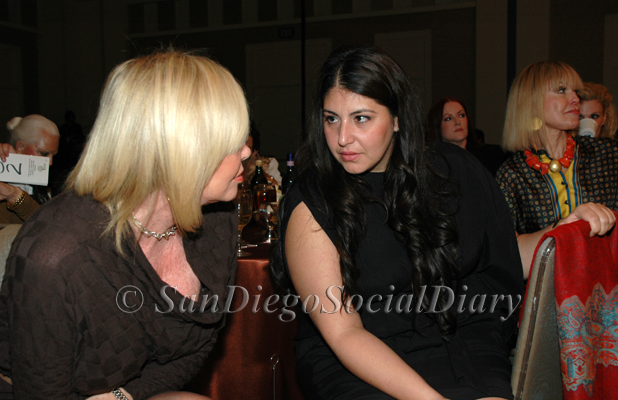 Sandy Redman talking with Sacha Boutros... Barbara ZoBell to the right
More fashionable fun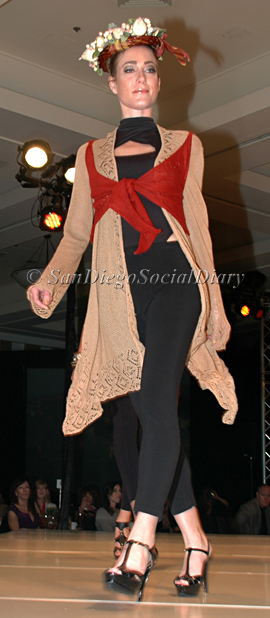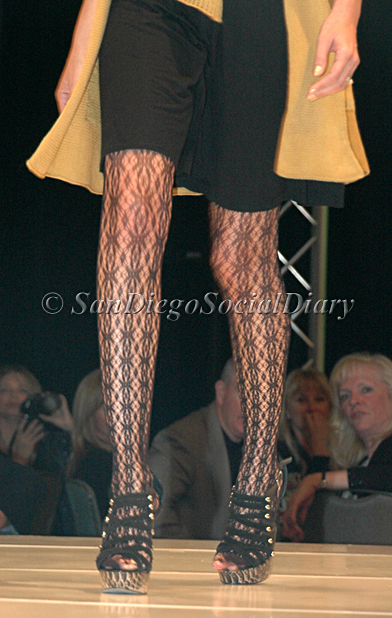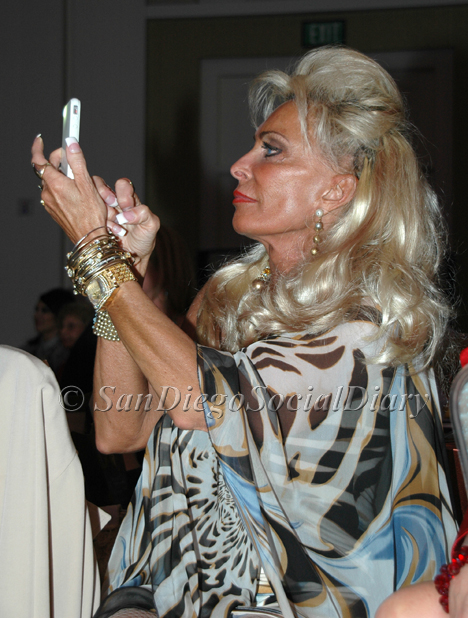 Taylor Miller taking fashion photo notes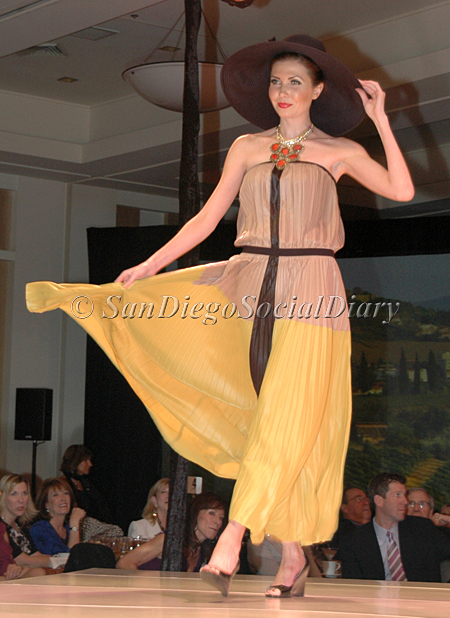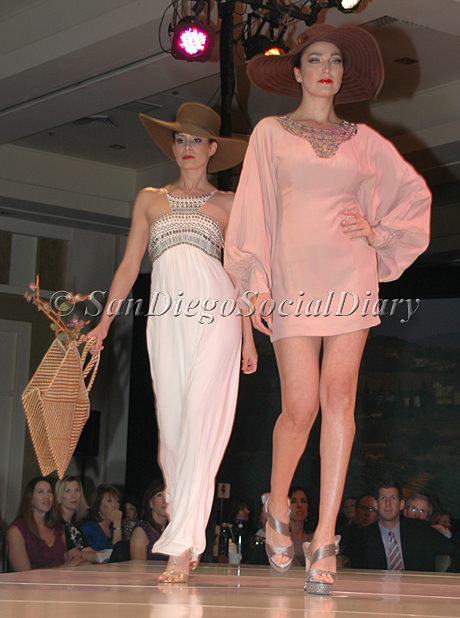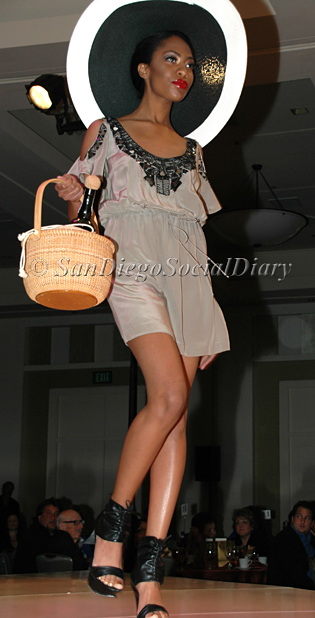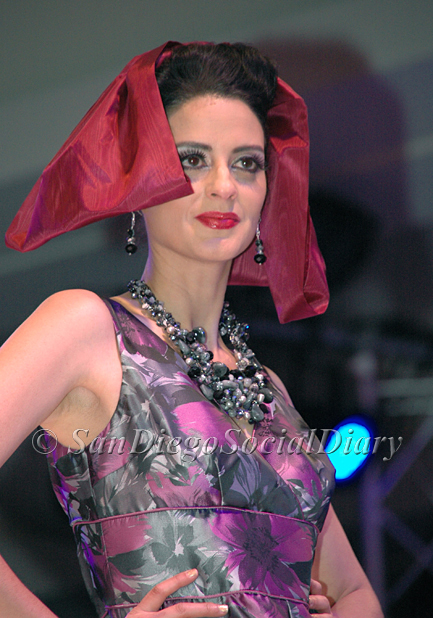 Pamela Pogue Juelerie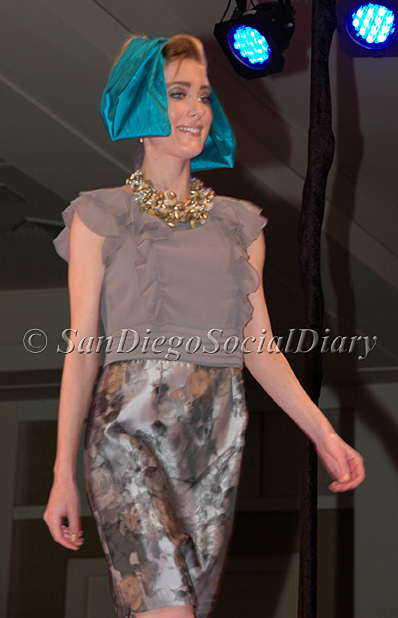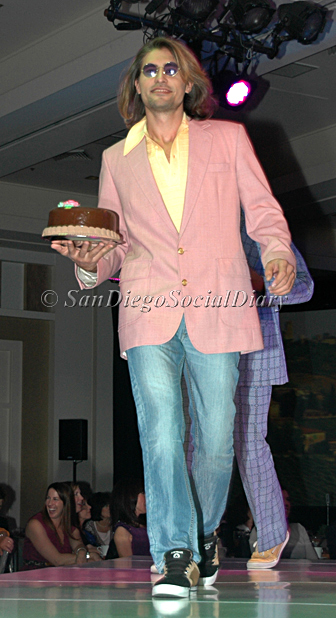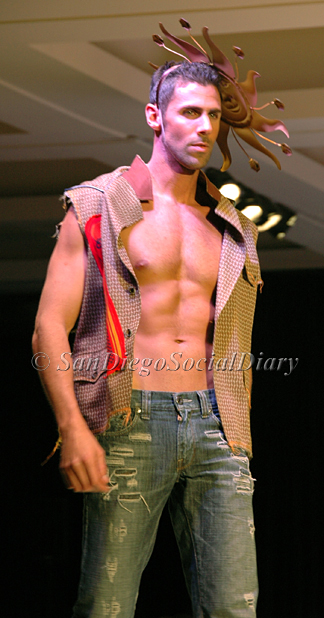 yes you can have your cake and ......
Follow us on Twitter twitter.com/SocialDiaryMag
Follow us on Facebook facebook.com/#!/margo.schwab
More Social Diary Event Coverage ....HOME
reported and photographed by Margo Schwab
publishing support by Scott Johnston
Please join us for fun informative updates on Twitter and Facebook

The Town Gossip
Cool event helping to feed children in need... helping to provide children with backpacks of nutritious food for the weekends when they otherwise would go hungry...... Bravo!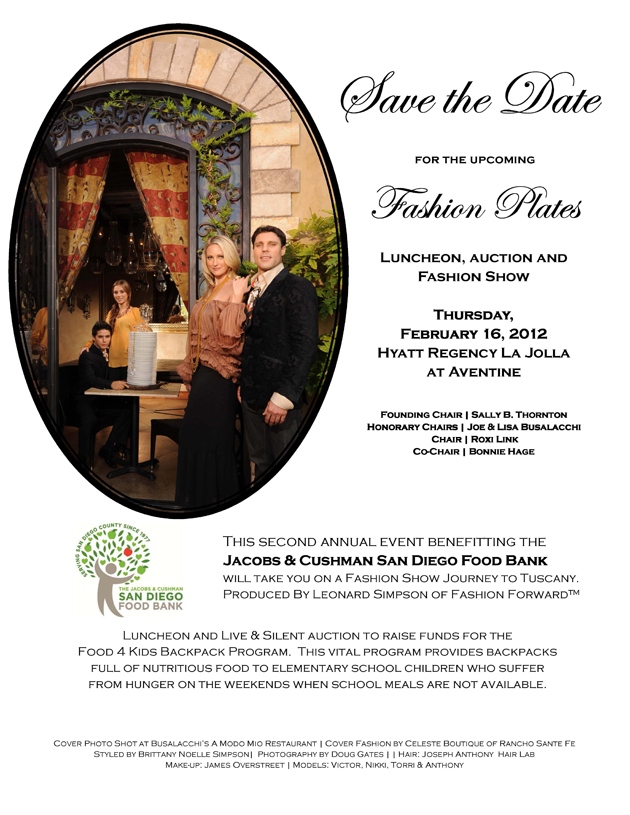 Email Commentary to be added
email SocialDiaryMagazine@Gmail.Com
* Margo Schwab, MBA, more formally known as Margaret E. Schwab, has produced, written, interviewed and photographed for various media organizations since 1989. Schwab attended Holton Arms School, La Jolla Country Day School and La Jolla High School. Schwab has a B.A. from Scripps College, spent a business internship with S.A.I.C., Science Applications International Corporation, and earned a Masters of Business degree, M.B.A., from the University of San Diego by way of Claremont Graduate School . Schwab additionally took college courses from Harvard University, and Syracuse University. Schwab volunteers for numerous charity organizations. She also continues to support animal organizations and the prevention of people and animal abuse. Schwab is the editor and co-owner of The Social Diary.
Margo Schwab and Scott Johnston of The Social Diary Magazine are pleased to announce a partnerships with the San Diego Humane Society and SD METRO Magazine. They have also partnered with Country Friends and the San Diego American Heart Association and the Arthritis Foundation.
Margo Schwab and Scott Johnston are both members of the La Jolla Beach & Tennis Club (Margo Schwab since 1974) and both are now members of the University Club and its worldwide ClubCorp Compass Society. Margo Schwab and Scott Johnston are Police Press credentialed by the Chief of Police, William Lansdowne.
San Diego's The Social Diary would like to say a special thank you to our advertisers.
Eclat Catering and Home Delivery by Chef Athanasia Ampelas
Helen Woodward Animal Center sponsored by Taylor Miller
Navy Seals Foundation
Margaret's Cleaners
H. Moradi Estate and Fine Jewelry on Prospect Street
San Diego Food Bank
The Arthritis Foundation San Diego County
Nicole Miller at The Forum
San Diego Public Library Foundation
Rancho Coastal Humane Society
San Diego Humane Society
Heinz Geitz Autohaus
Estate and Business Attorney John Smaha
Bowers Fine Jewelry
San Diego Opera
Animal Fashion by Jordan
Juelerie by Pamela Pogue
The Museum of Contemporary Art San Diego
Giuseppe Restaurants and Fine Catering
The University Club Atop Symphony Towers and ClubCorp
WineSellar & Brasserie - featuring the Gary Parker Wine Club
Cafe Milano on Pearl Street La Jolla
Extreme Pizza in La Jolla
The Animal Hospital of La Jolla
Eugene Ladopoulos of Mistra Estates Olive Oil
Warning ** photos, video and writing on this site are the
2012 copyright, all rights reserved, of The Social Diary LLC and its subsidiaries including San Diego Diario Sociales - Su Conexión Con la Sociedad, no reproduction of any part or parts is allowed without written permission by Social Diary Magazine