~ The Social Diary ~
the on-line magazine covering High Society ..& more
____________________________________________________________
Lindsay Lohan Recouperating...in my old suite!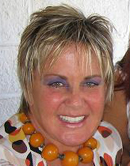 by the Social Diary Columnist Electra Anderson
Column #4, January 5th, 2006
Well I just got back from Mt. Sinai where Lindsay Lohan is in my old suite. They say she has "respiratory problems". I would too if I was out clubbing all night in smoke invested clubs for days, doing God knows what else and not eating or sleeping. Her entourage including her sister Ali, who is 12 (and wants to follow in her sister's fabulous footsteps), and her assistant and body guards, are ordering food like they think it's a hotel. The TV channels are getting turned away but it's a full time job for hospital security. She's having the magazines and papers sent up to her that she is in. This is another Drew Barrymore, too much too soon. She's only 19. She's really not even supposed to be in these clubs. Celebrity talks and you know what walks …………….. Anyway to be a burn out at 19 is sad, maybe she should do some walking.
It's only noon. I should hear more later.
Kisses, Electra
P.S. My movie star mother Ellen says, " After 37, it's maintence..maintence." She wasn't kidding. I've been totally "tucked and rolled".
* Electra Anderson is a columnist and author. Expect intrigue from this Beverly Hills Hotel heiress as you see her life through her eyes, at her speed. Yes, Anderson is known to hit the race track at speeds of 200 mph .... and win. Anderson is also known for amazing social and travel adventures. She is based in Miami or on a jet.You can learn more about Electra Anderson at www.electraracing.com and www.electraland.com .
back to New this Week....Electra's Archive's.... Home
Warning ** photos, video and writing on this site are the
copyright of the author, The Social Diary, San Diego Social Diary, margomargo.com and Margo Schwab.
no reproduction of any part or parts is allowed without written permission by Margo Schwab