Country Friends 'Art of Fashion'
Show & Luncheon 2011
(Page 1)
"The 56th annual Art of Fashion was a tremendous success, attended by approximately 400 fashion-forward guests. We are honored to be able to support this year's 28 beneficiaries, and to continue The Country Friends' mission: 'Helping People to Help Themselves.'" - Mia Stefanko, 2011 Art of Fashion Chair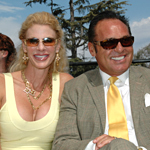 Country Friends Fashion Page 2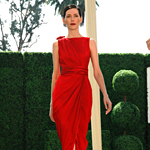 More Social Diary Event Coverage ....HOME
September 22nd, 2011 brought out the very fashionable ladies of San Diego to the Inn at Rancho Santa Fe. It was the 56th annual Art of Fashion put on by Country Friends, a group of hard working philanthropic gals. The day featured a lunch by the Inn, and a fashion show highlighting the creme de la creme of South Coast Plaza stores.
Among the mix there this year were representatives from the 28 event beneficiaries. The organizations for this year are: The Burn Institute, Helen Woodward Animal Center, Community Campership Council, Inc., Hospice of The North Coast, Down Syndrome Association of San Diego, Rady Children's Heart Institute, San Diego Brain Injury Foundation, Angel's Foster Family Network, Conner's Cause for Children, Big Brothers Big Sisters of San Diego, Center for Community Solutions, Reins Therapeutic Riding Program, Ronald McDonald House Charities, San Diego, San Diego Blood Bank, PCI, ASYMCA, YWCA, Aseltine School, Canine Companions for Independence, Casa de Amparo, Palomar Family Counseling Service, Promises2Kids, SAY San Diego, San Diego Center for the Blind, United Through Reading, The Vision of Children Foundation, The George G. Glenner Alzheimer's Family Centers, Inc., and StandUp For Kids, Oceanside Chapter.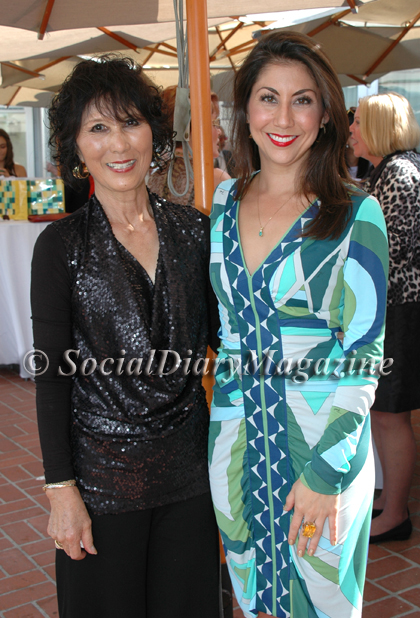 Country Friends Event Chair Mia Stefanko on the right, with her mother Eiko
Among the mix supporting the day were Paul Palmer of Big Brothers Big Sisters of San Diego, James Floros of The Burn Institute, and Honorary Committee members June Barrymore Ash, Marci and John Cavanaugh, Deborah and Les Cross, Patty Elkus, Kathleen Bell Flynn, John H. Foster Foundation, Mr. and Mrs. Julian Kaufman, Susan Kazmarek-Biddick, The Kerr Family Foundation, Jeanne & Ray Lucia, Andrea Naversen, Sandra L. Schafer, The John M. and Sally B. Thornton Foundation, Irene Valenti, Warren Family Foundation, and Priscilla and Keith Webb.
Priscilla Webb and the late Luba Johnston were both honored this year for their tremendous commitment to the community.
More among the supporters there were Joan Waitt, Lee Posnock, Leonard Simpson, Leonard just became an Honorary Police Commissioner, Sandy Redman, Rana Sampson of San Diego's Center for Children, Kima the Celebrity Service Dog in sparkling necklace with County Service Tages, Kitty Kaufman, Lilo Miller, Lynda Kerr, and everyone's fave fashion couple, Tiffany and Jim Mahoney.
Tiffay wore Herve Leger, Country Friends President Marci Cavanaugh wore Pucci trousers, and the 2011 Art of Fashion Chair Mia Stefanko wore a pretty Pucci dress.
The runway show featured CH Carolina Herrera, Donna Karan, Emilio Pucci, MaxMara, Oscar de la Renta, Saks Fifth Avenue, Salvatore Ferragamo, St. John, and Social Diary fave, Versace.
Event sponsors were Priscilla and Keith Webb, DJO Global, Joan Waitt Family Fund, John and Mary Rainsford Foundation, Virginia Napierskie, Valenti International, Alaska Airlines, California Bank and Trust, Del Mar Country Club, Jaguar |Land Rover| Carlsbad, and Wells Fargo Private Bank.
Runway Highlights included medusa embellished booties from Versace, color blocking detailed dresses by Versace, bold patterned gowns with well placed fabric twists by Pucci, a breathtaking red strapless gown by Carolina Herrera, and sensual fabric twists and draping by the master, Donna Karan.
All in all a great day. Chair Mia Stefanko had these words in conclusion. "On behalf of the entire Art of Fashion committee, I would like to express our sincere gratitude to presenting sponsor South Coast Plaza for their incredible support over the last seven years."
Be advised strictly no downloading, publishing, broadcasting, printing, or copying of photos or content. Please email purchase requests of photos you are in.
Enjoy the Photos!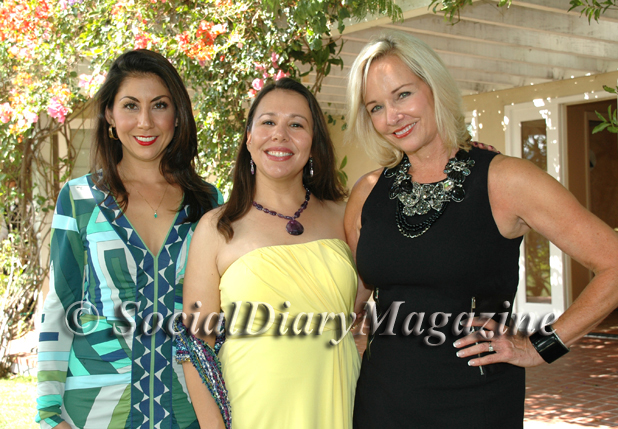 Mia Stefanko with Melanie Cruz and Andrea Naversen
_________________________________________________________________________________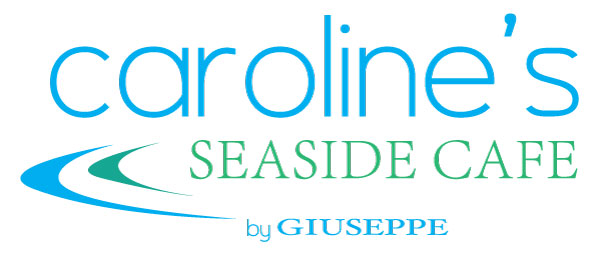 _________________________________________________________________________________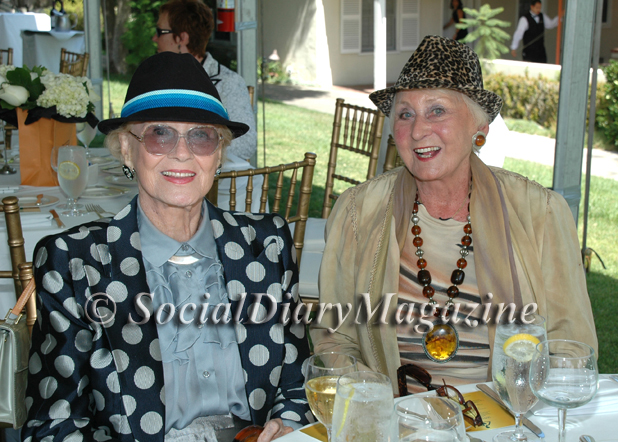 Kitty Kaufman and Lilo Miller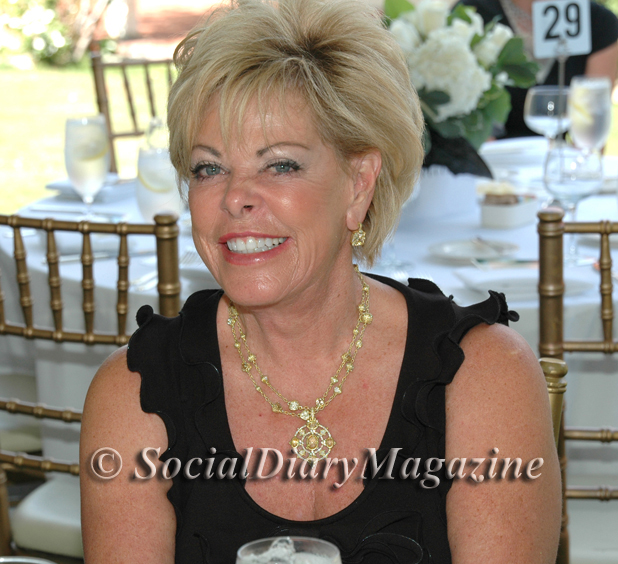 Ms. Judy Ferrero 'minxing' it up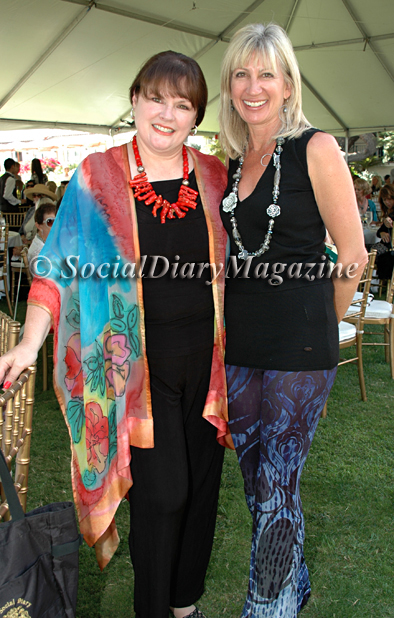 Jean Waters with Marci Cavanaugh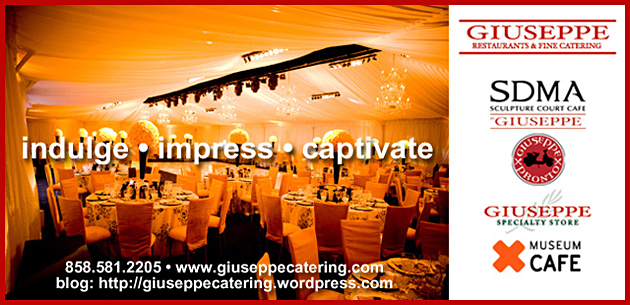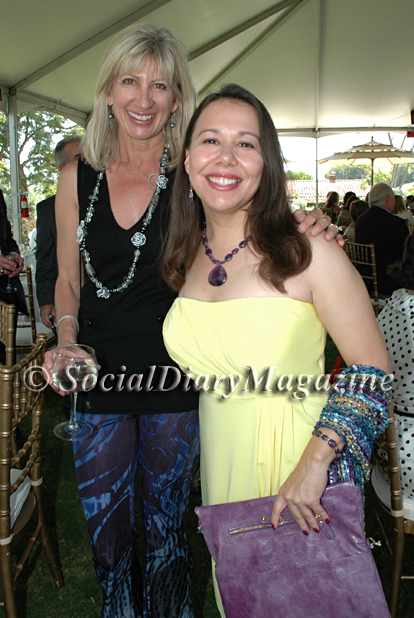 Marci Cavanaugh with Melanie Cruz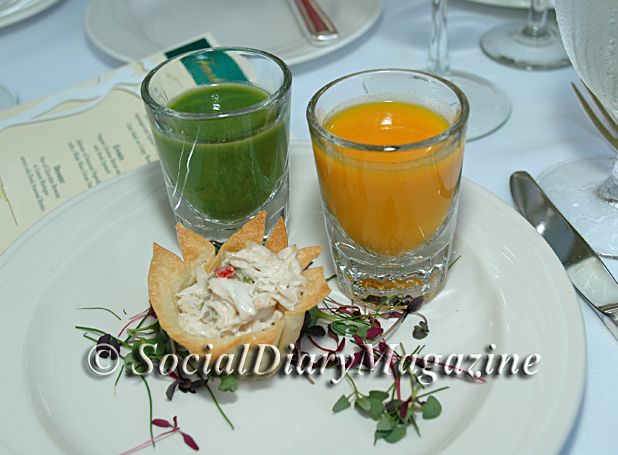 Lunch starters of 2 soup shooters, and crab salad in a pastry puff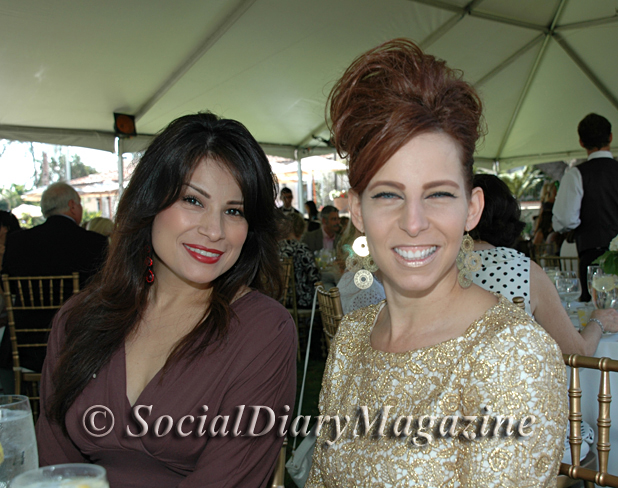 Desiree Cabral with Annette Ficarri of SAKS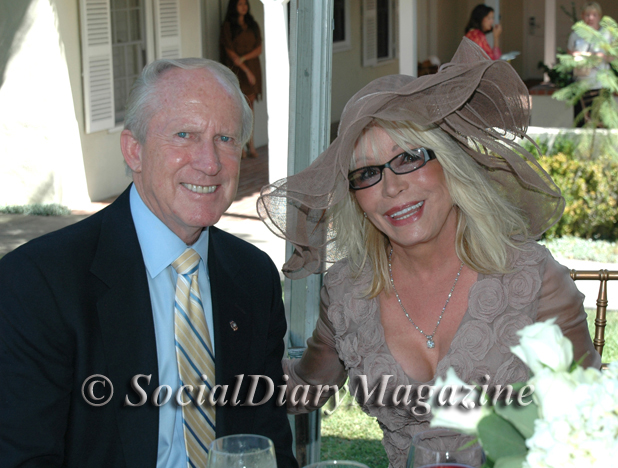 Ken Wood and Irene Valenti of Valenit International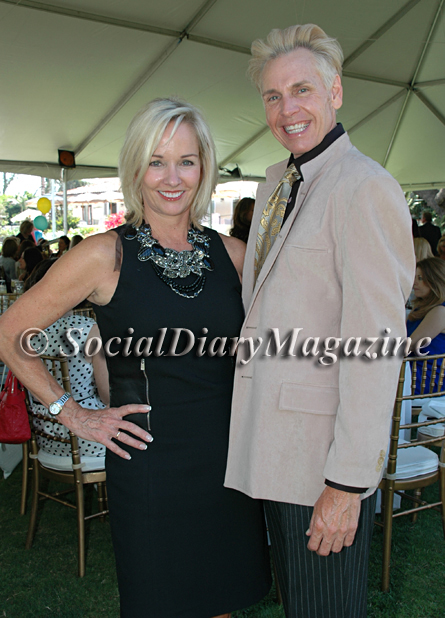 Andrea Naversen with Leonard Simpson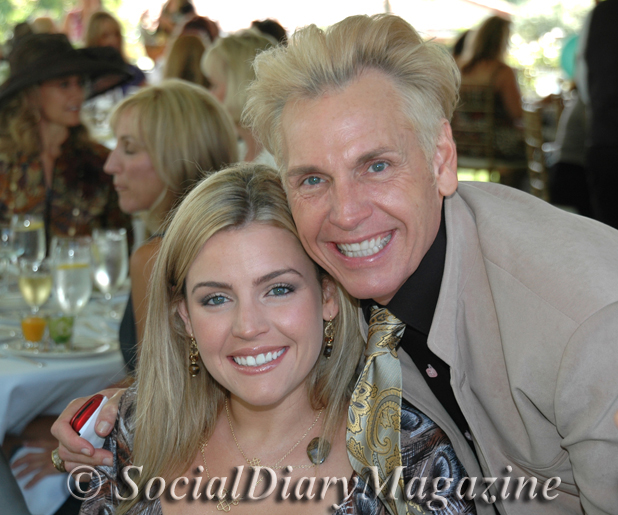 Brittany Simpson with her father Leonard Simpson.... Honorary Police Commissioner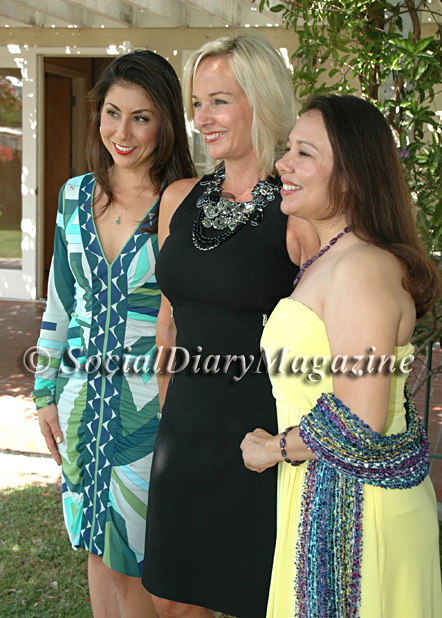 Mia Stefanko with Andrea Naversen and Melanie Cruz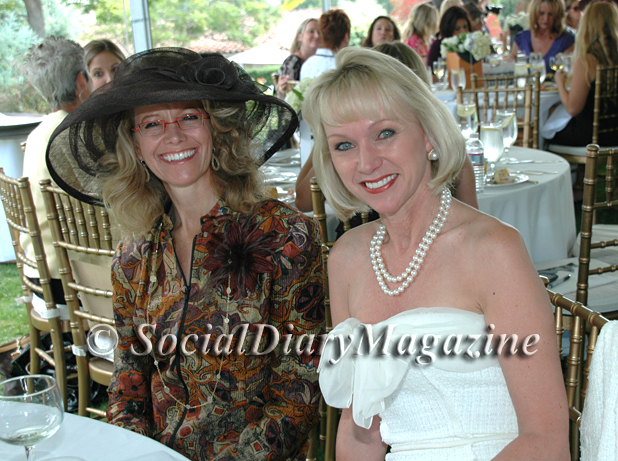 Jeanette Amen and Lynelle Lynch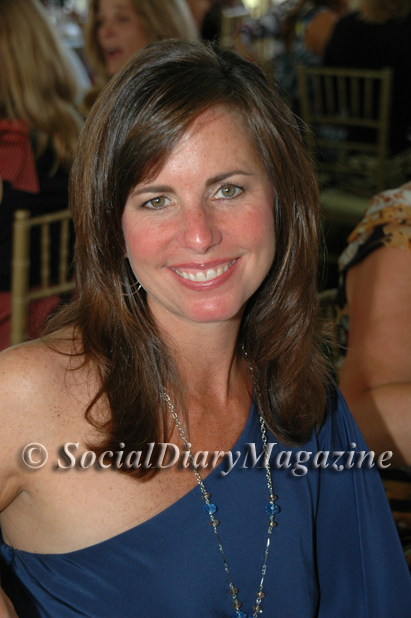 Interior Designer Kim Smart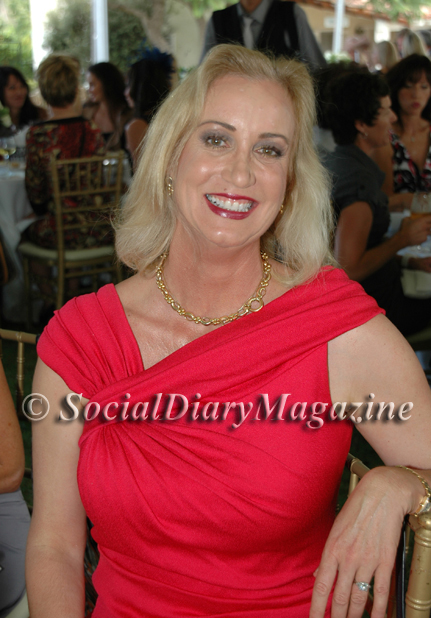 Sofia Alsadek
Sofia
Mary Beth Kellee and Sofia Alsadek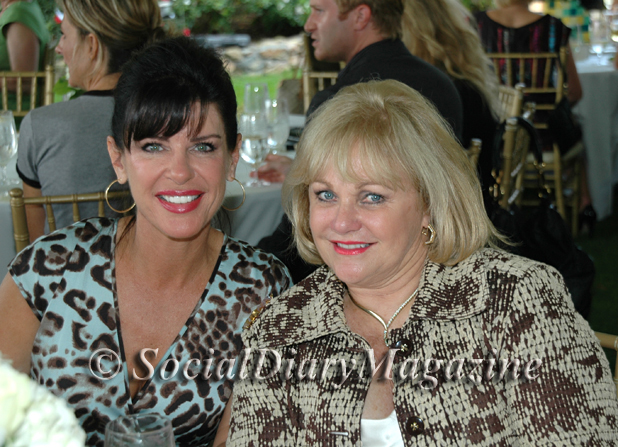 Patty Elkus and Jeannie Larson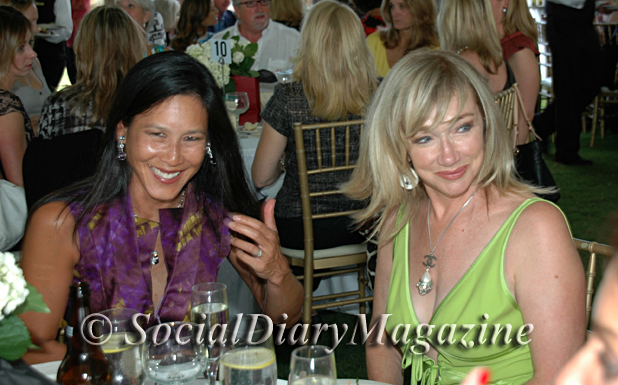 Maree Mossmer and Lynda Kerr having a giggle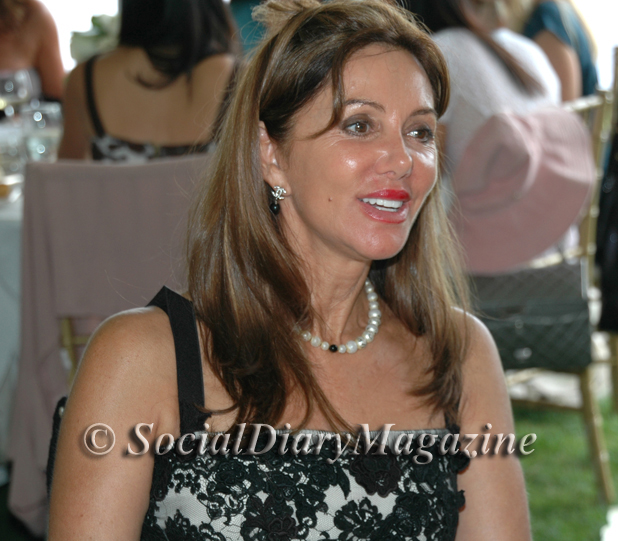 Joanne Laverson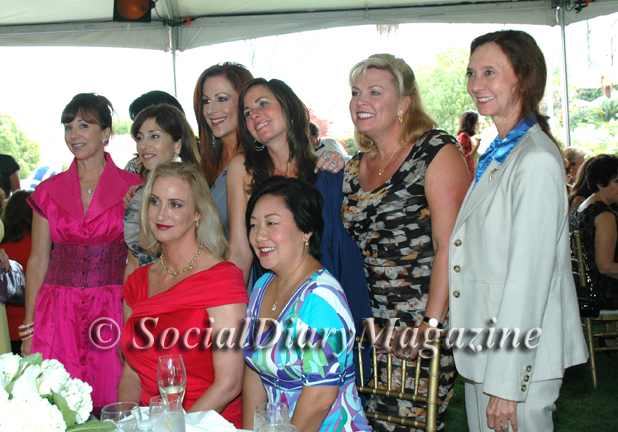 The Girls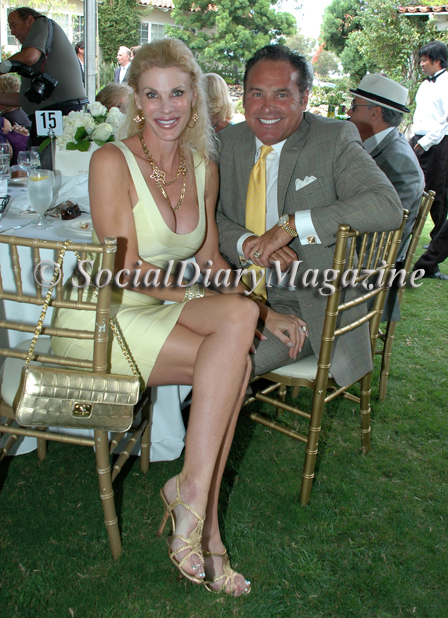 Tiffany and Jim Mahoney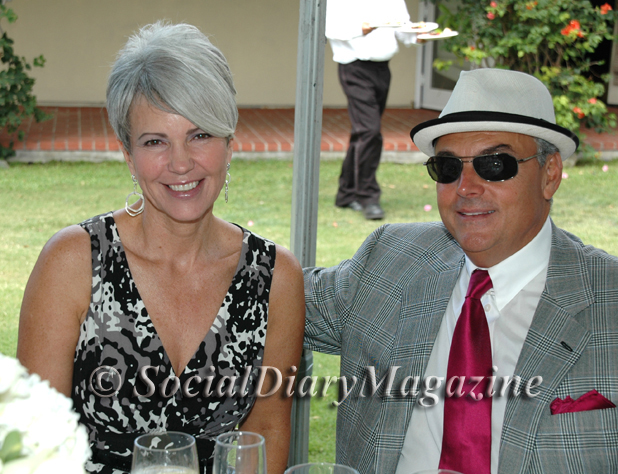 Jeanne and Ray Lucia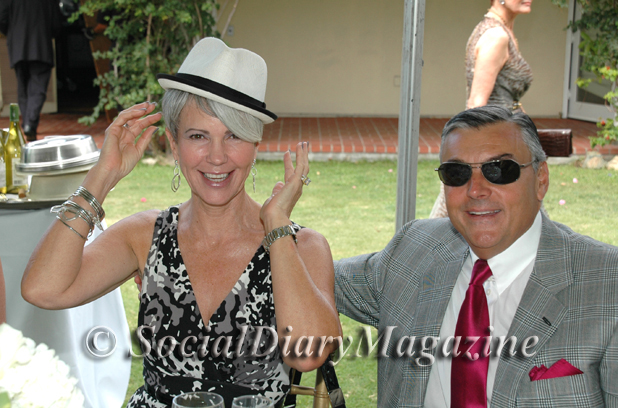 the hat switch.....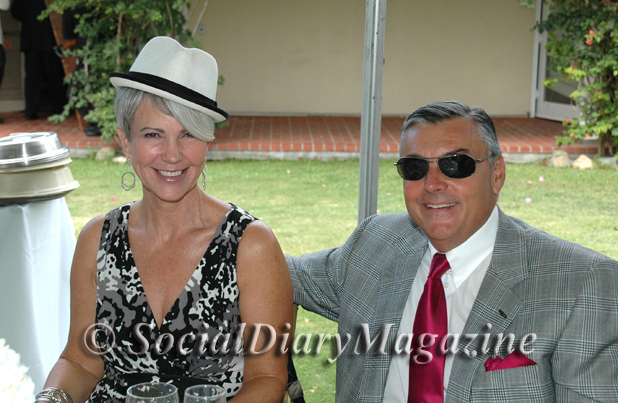 Jeanne and Ray Lucia having some hat fun!
Jo Ann Kilty and hat designer Carol Bader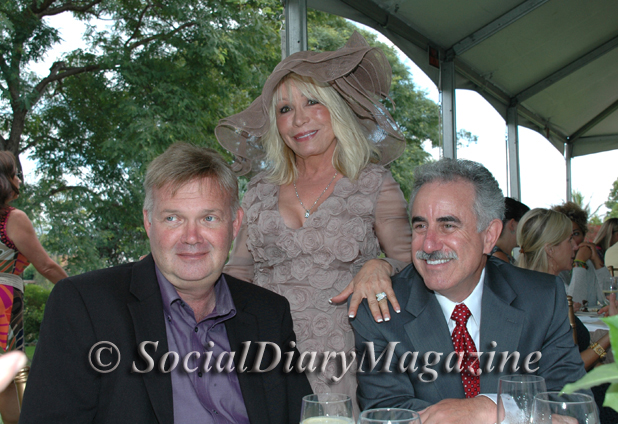 Irene Valenti and friends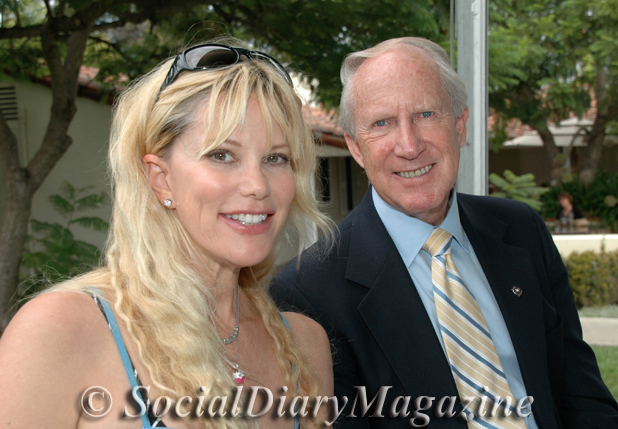 Margo Schwab of Social Diary Magazine with Ken Wood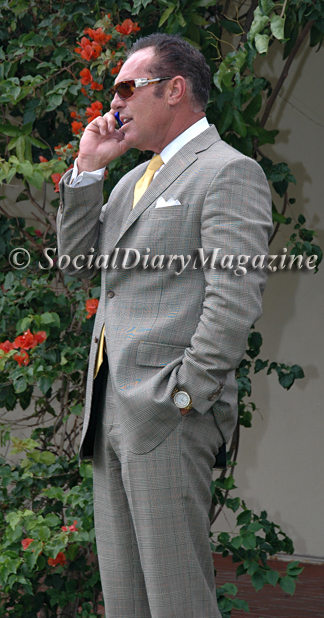 Jim Mahoney on an important call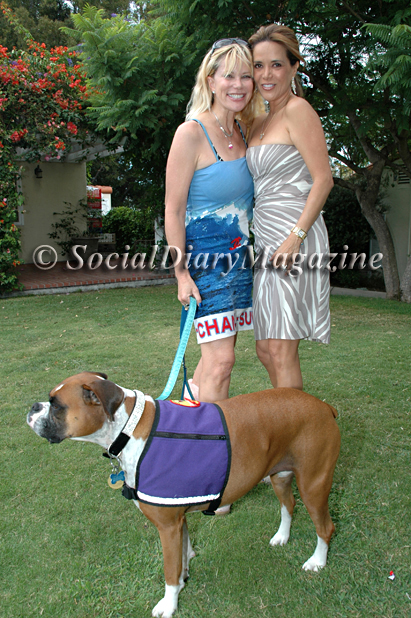 Chanel Surf Girl Margo Schwab and Kima with Latina Gal Rocio Flynn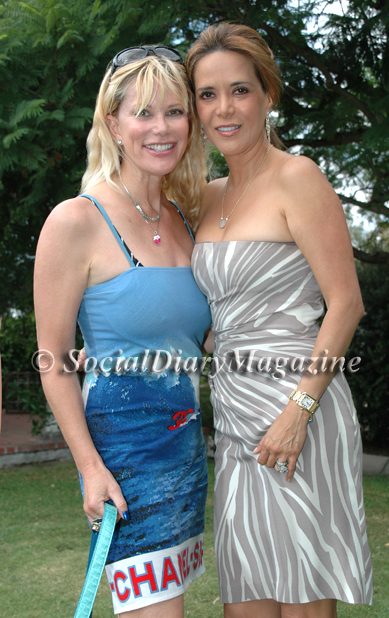 Margo Schwab and Rocio Flynn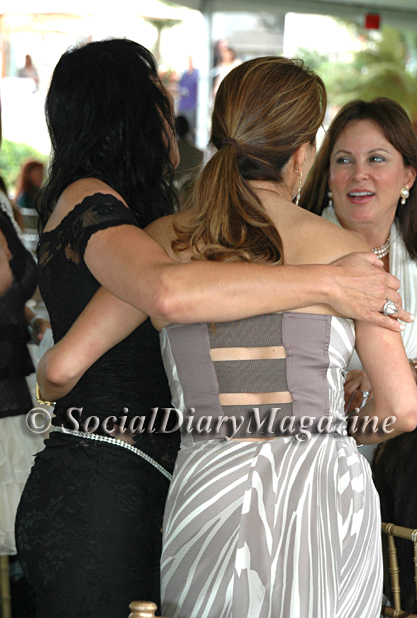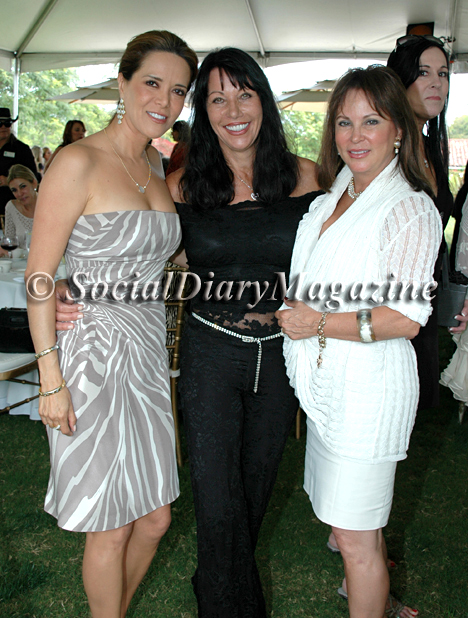 Rocio Flynn with Maggie Bobileff and Joani Wafer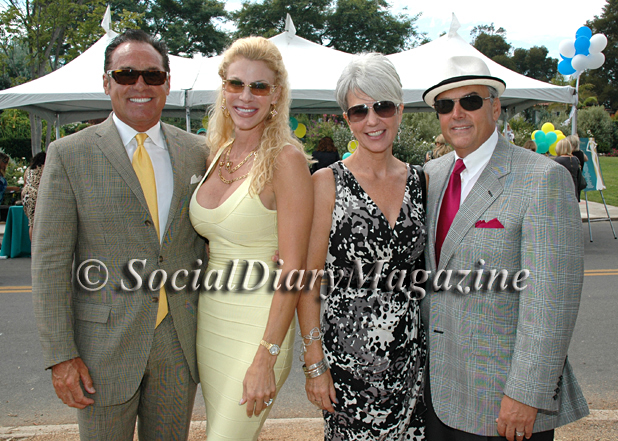 Jim and Tiffany Mahoney with Jeanne and Ray Lucia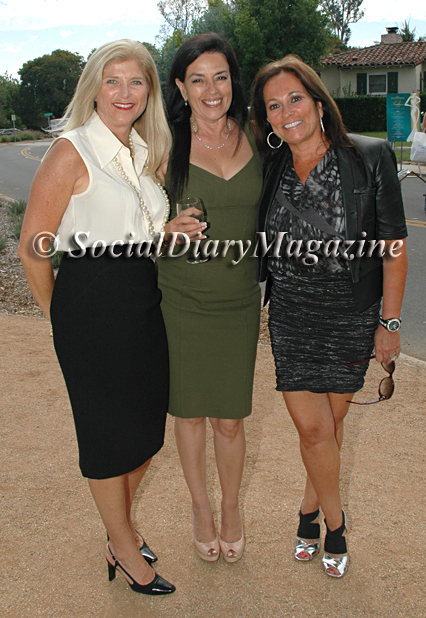 Cynthia Vassallo with Deborah Marengo and Joan Waitt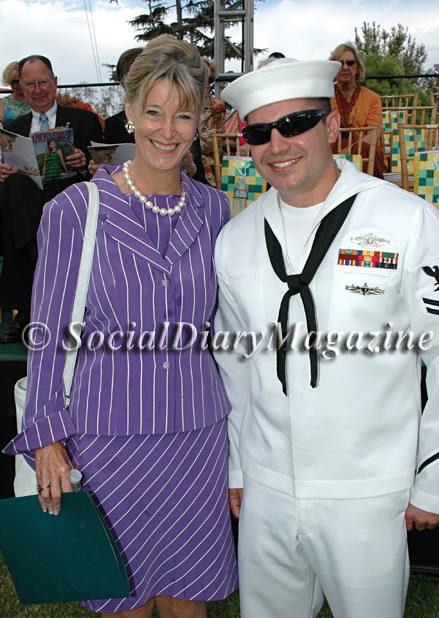 Diane Bell of the UT getting an escort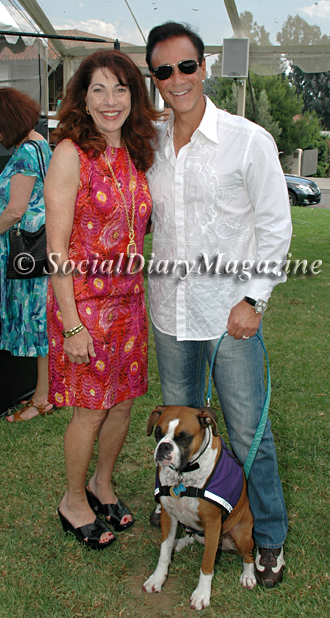 Rana Sampson of San Diego Center for Children with Social Diary Magazine's Scott Johnston and Kima the Celebrity Service Dog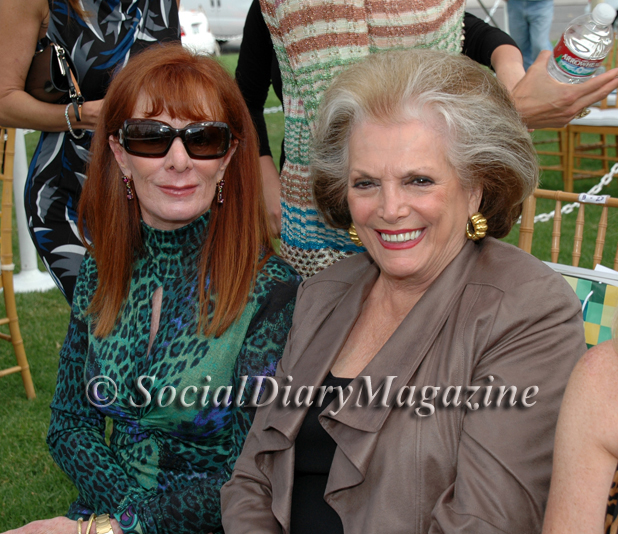 Connie McNally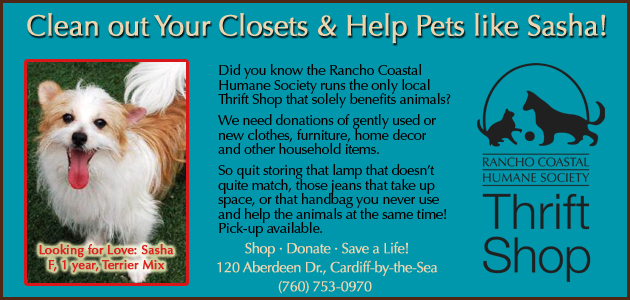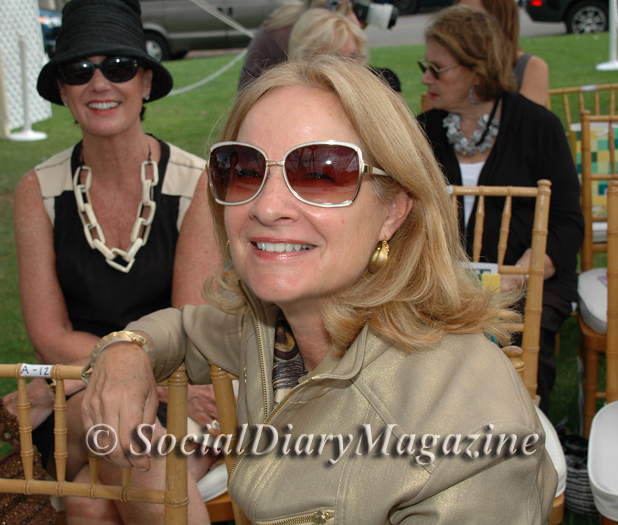 Susan McClellan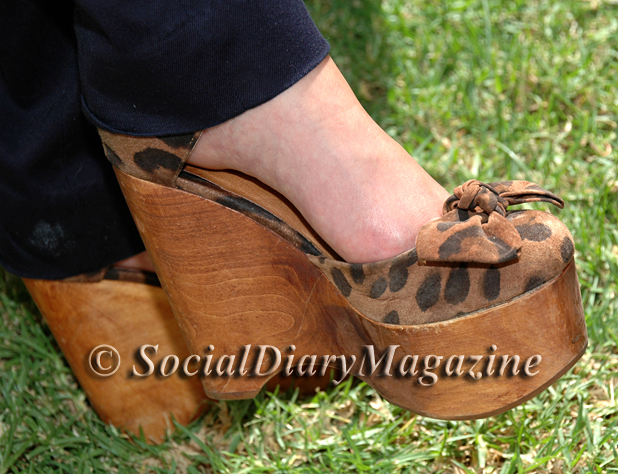 Animal prints were big....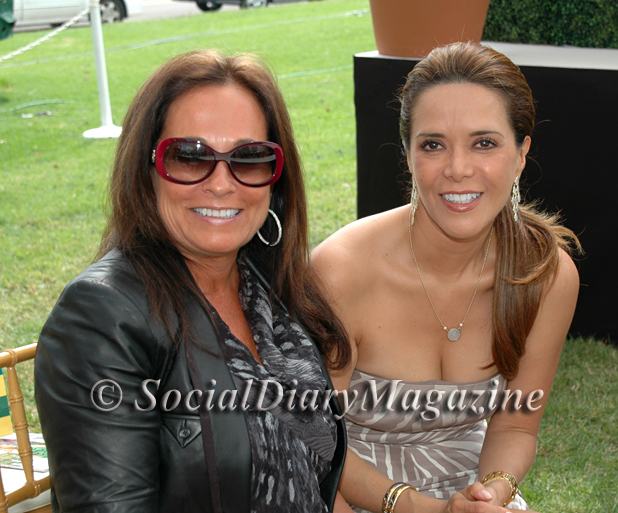 Joan Waitt and Rocio Flynn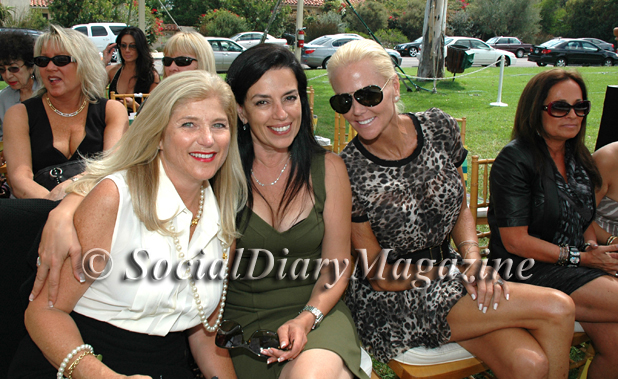 Cynthia Vassallo with Deborah Marengo and Lee Posnock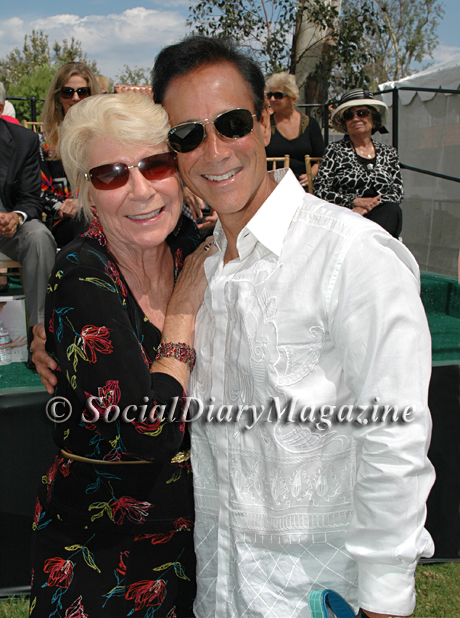 Gigi Cramer and Scott Johnston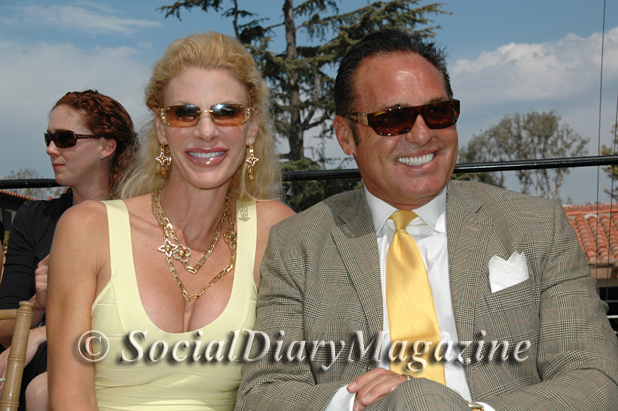 Tiffany and Jim Mahoney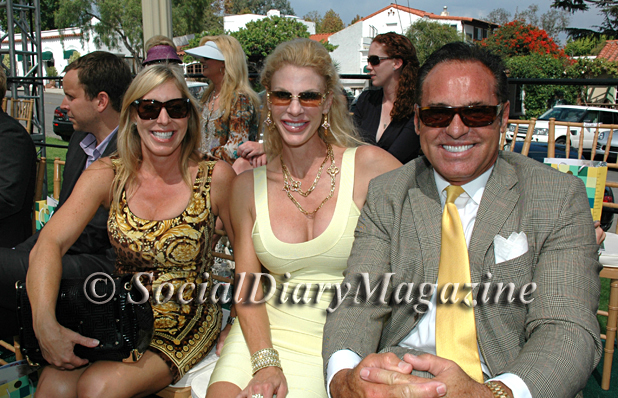 Leslie of Versace with Tiffany and Jim Mahoney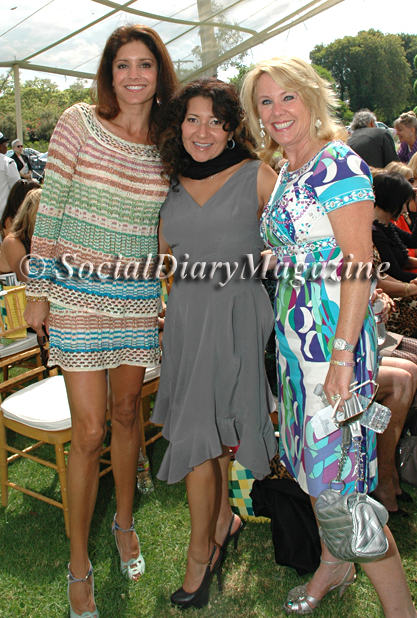 Jinda Schatz in Missoni with Karen Stewart of YSL store and Muffy Walker in Pucci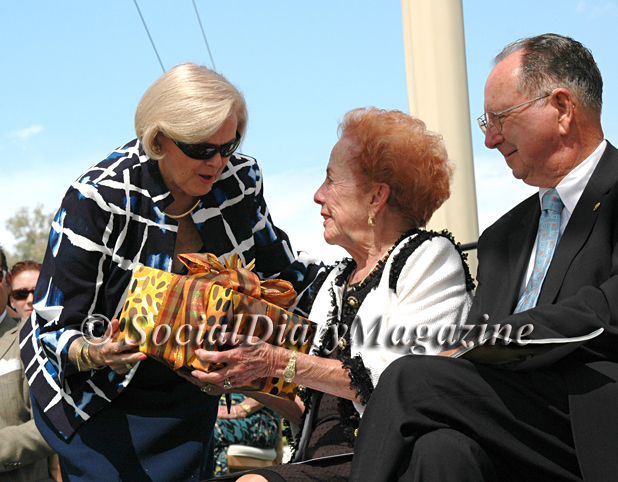 Priscilla Webb honored and receiving a thank you gift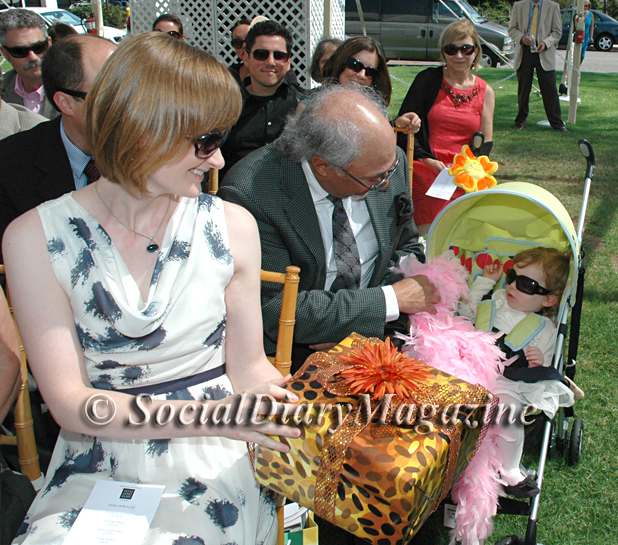 Luba Johnston's great-grand-daughter playing with a feather boa, a trademark of Luba Johnston
The Fashion Show by South Coast Plaza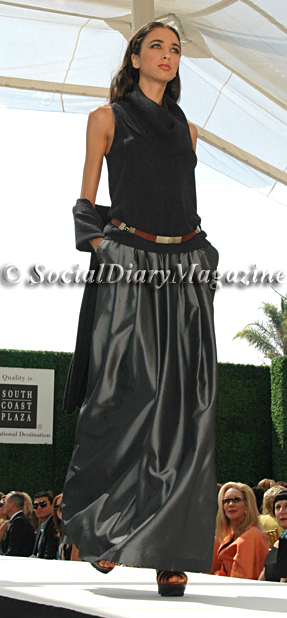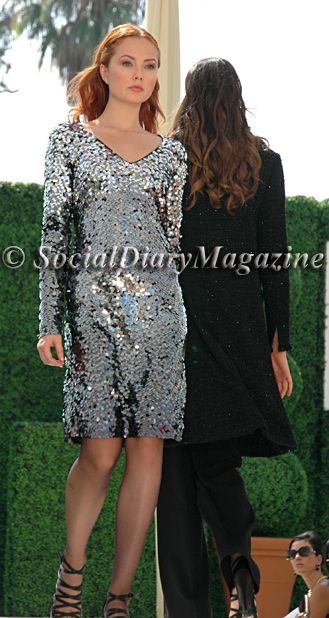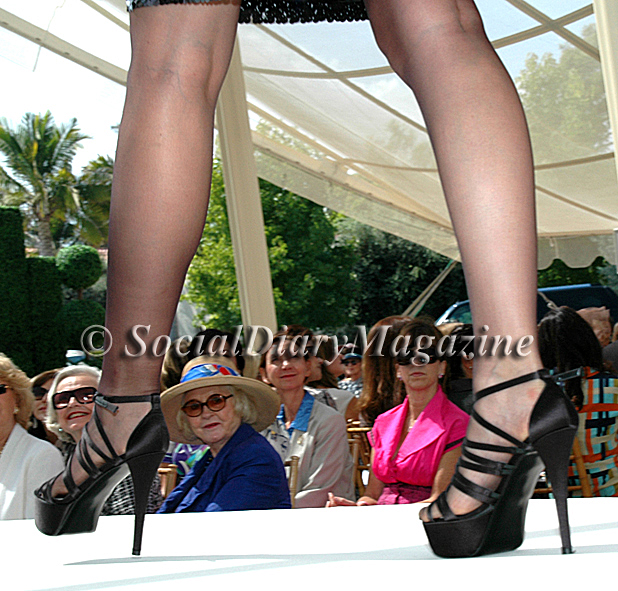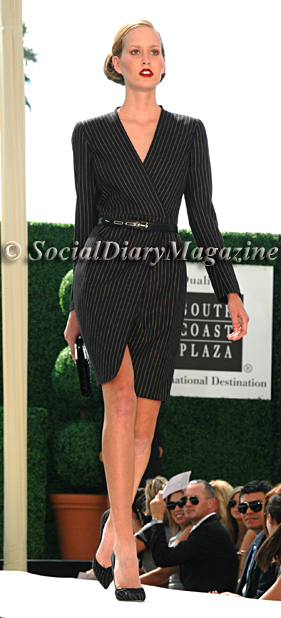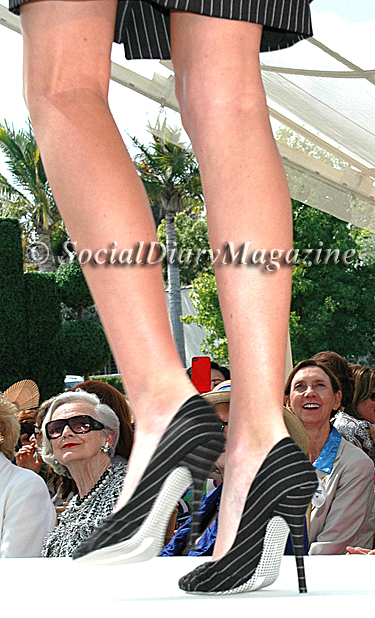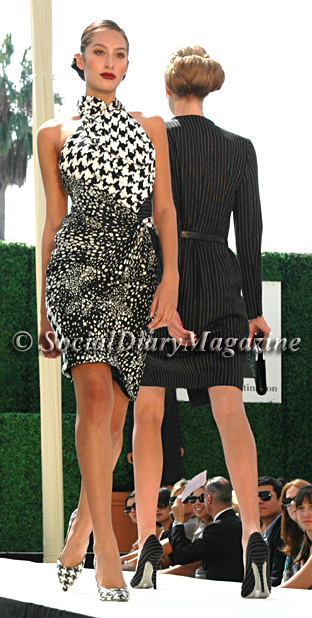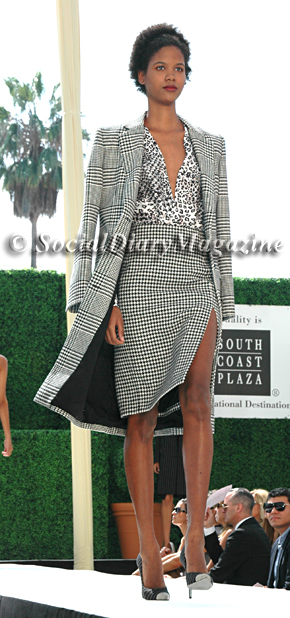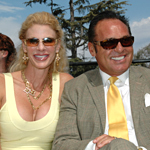 Country Friends Fashion Page 2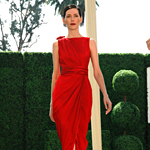 More Social Diary Event Coverage ....HOME
reported and photographed by Margo Schwab
web technical support by Scott Johnston
Please join us for fun informative updates on Twitter and Facebook

The Town Gossip
October 28th, 2011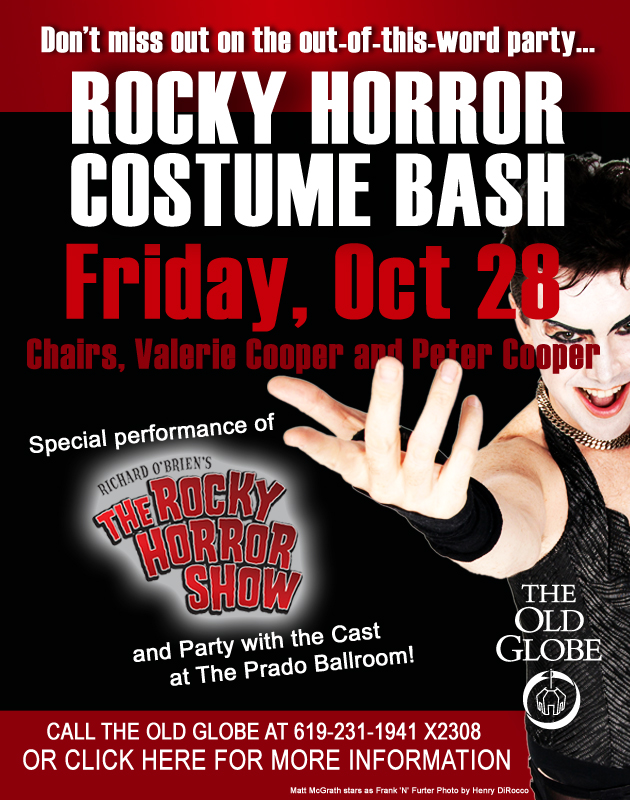 Email Commentary to be added
email TheSocialDiary.com
* Margo Schwab, MBA, more formally known as Margaret E. Schwab, has produced, written, interviewed and photographed for various media organizations since 1989. Schwab attended Holton Arms School, La Jolla Country Day School and La Jolla High School. Schwab has a B.A. from Scripps College, spent a business internship with S.A.I.C., Science Applications International Corporation, and earned a Masters of Business degree, M.B.A., from the University of San Diego by way of Claremont Graduate School . Schwab additionally took college courses from Harvard University, and Syracuse University. Schwab volunteers for numerous charity organizations. She also continues to support animal organizations and the prevention of people and animal abuse. Schwab is the editor and co-owner of The Social Diary.
Margo Schwab and Scott Johnston of The Social Diary Magazine are pleased to announce a partnerships with the San Diego Humane Society and SD METRO Magazine. They have also partnered with Country Friends and the San Diego American Heart Association and the Arthritis Foundation.
Margo Schwab and Scott Johnston are both members of the La Jolla Beach & Tennis Club (Margo Schwab since 1974) and both are now members of the University Club and its worldwide ClubCorp Compass Society. Margo Schwab and Scott Johnston are Police Press credentialed by the Chief of Police, William Lansdowne.
San Diego's The Social Diary would like to say a special thank you to our advertisers.
Eclat Catering by Athanasia Ampelas - Home Delivery Availabe Too
Lizz Russell Couture Designed Gowns and Purses
Old Globe Theatre
Diana Cavagnaro's Designer Millinery
Animal Fashion by Jordan
Juelerie by Pamela Pogue
The Museum of Contemporary Art San Diego
Giuseppe Restaurants and Fine Catering
The University Club Atop Symphony Towers and ClubCorp
Leslie Newman Clark - La Jolla Acupuncture
WineSellar & Brasserie - featuring the Gary Parker Wine Club
Cafe Milano on Pearl Street La Jolla
Extreme Pizza in La Jolla
Neptunic Sharksuits
The Animal Hospital of La Jolla
Eugene Ladopoulos of Mistra Estates Olive Oil
Warning ** photos, video and writing on this site are the
2011 copyright, all rights reserved, of The Social Diary LLC and its subsidiaries including San Diego Diario Sociales - Su Conexión Con la Sociedad, no reproduction of any part or parts is allowed without written permission by Social Diary Magazine