Exclusive:
Club Copley's 'Nikki Beach Miami' Makes Quite a Splash in La Jolla!
More Social Diary Event Coverage ....HOME
Club Copley at David Copley's home Foxhill made quite the splash with Globe Theatre patrons July 23rd, 2012. Invites suggested dressing apropos to the famed Nikki Beach of Miami .... and most guests did to a 't.'
First, host and generous event underwriter David Copley welcomed guests.
Guests were then guided straight to 'Club Copley.' A magically transformed backyard paradise of sandy beach, cabana lounges, bar tables and DNA blessed servers.
Club Copley it was, in exquisite Nikki Beach style. Brick walkways were covered with white washed wood decking, green grass was replaced completely with pristine white sand (a Maggie approved 'sand box'), and leggy female models and muscled guys served up colorful libations like South Beach Cosmos and Tropical Mango Mojitos. A bountiful seafood buffet of succulent premium lobster, crab claws and jumbo shrimp were offered during the reception.
Among those there were Colette Carson Royston and Ivor Royston, Pam and Hal Fuson, Sheryl and Harvey White, Emma and Leo Zuckerman, Linda Amamouche and Andrew Shelton, Denise and Bertrand Hug, and Jeanne Jones and Don Breitenberg.
Don couldn't get enough of speaking with fellow guest and writer Mike Kramer.
More there included Lynne and Steven Wheeler, Royce and John Campbell, Jo Ann Kilty, Karen and Don Cohn, Karen Fox and Harvey Ruben, Pete Cooper and Norm Blachford, Mark Higginbotham and Harry Matheny, Valerie and Harry Cooper, Iris and Matthew Strauss, Pat and Bob Whalen, Ellen and Tim Zinn, and Rick Woods.
Rick Woods of Elegant Events Catering was the mastermind behind the stellar food. And there was plenty of food....
There were hot out of the oven gourmet pizzas, Island Style Kobe Beef Sliders, Julienne French Fries with White Truffle Oil, as well as the South Beach Salad Shack and the South Beach Grill. At the Grill there were St. Barth's Demi Poulet Grille with Lemon Thyme Au Jus, Fillet of Beef Tenderloin with Port Reduction and Creamed Horseradish, and a plethora of Grilled Chino Vegetables with Chipotle Crema Dip.
Cafe Japengo was on hand at the sushi buffet. They also did the sushi boats on each dinner table pool side. Au fin du diner, a 'model' parade came replete with a 'ginormous' Methusela of Cristal and many Magnum flower bottles of Perrier Jouet.
The bubbles went well with the butler passed Golden Osetra Caviar served up with appropriate accoutrements on a Petit Warm Blini.
Grand, Grande Finales were extreme and extremely good. A Gelato Bar with Tahitian Vanilla Bean, Dark Chocolate and Mango with a whirlwind of toppings offered including Captain Crunch.
There were Hot Out of the Oven Baby Chocolate Cookies, they were Wolfgang Puck's original recipe. More sweets included Double Fudge Brownies studded with Chocolate Chips a cake selection including Ivoire Royale, and then there was the tray passed Cotton Candy. A hit in every color!
The vibe picked up big as the Nikki Beach DJ (he was flown in specially for this evening) drew everyone back to the sand dance floor. The models danced, one mis-stepped and fell into the shrubs but happily reappeared unharmed, and guests got into the fun and fabulous Club Copley rhythm.
Promptly at neighborhood curfew time for sound the DJ bid adieu.... but the party was far from over. To say the ending made a big splash is an understatement. Models went in the pool and so did a few guests. Harry Cooper true to his legend, voluntarily jumped in to much applause.
Poolside, a few guests lingered into the night as consummate host David and others continued with 'bavardement' about the upcoming Globe Gala and more....
More including the fact that Rick Woods and Nevin Kleege of Kleege Industries did a tremendous job of executing David Copley's vision for this fundraiser.
Special applause and thank you's to David Copley for underwriting the entire party benefitting the Globe Theatre.
Bravo!!
Be advised strictly no downloading, publishing, broadcasting, printing, or copying of photos or content. Please email purchase requests of photos you are in.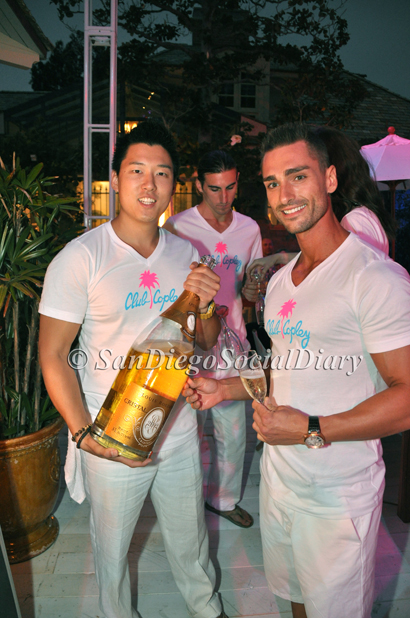 Cristal anyone??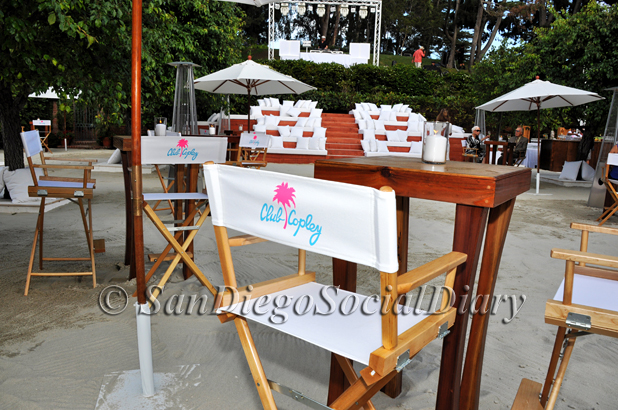 Club Copley's beach and club lounge before the guests arrived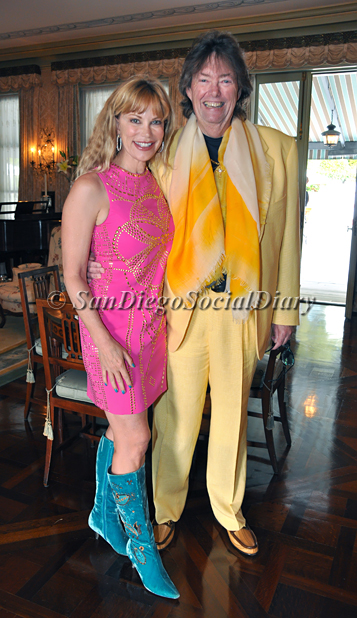 San Diego Social Diary's Margo Schwab with the proprietor of Club Copley, David Copley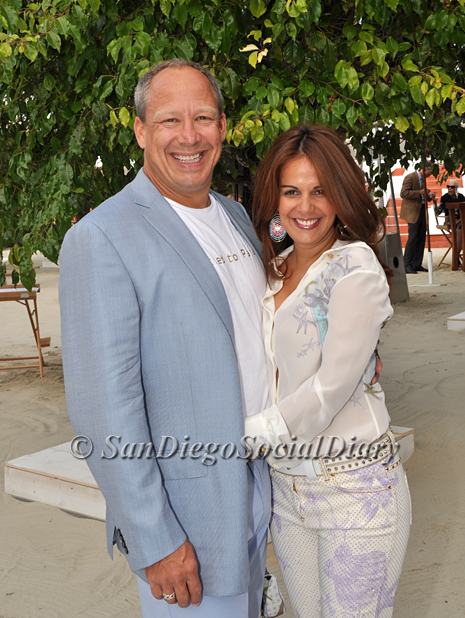 Andrew Shelton and Linda Amamouche
Club Cocktails.....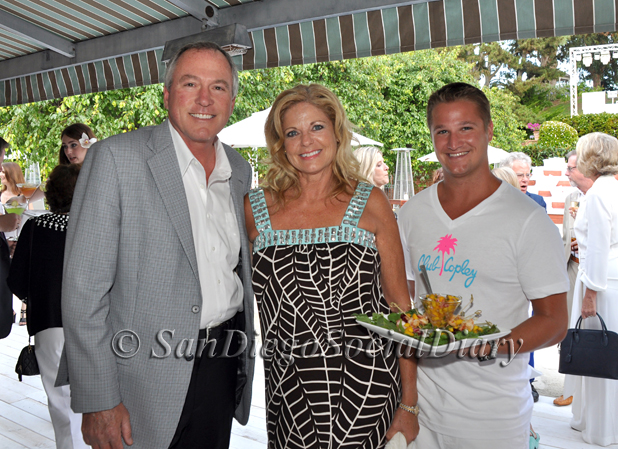 John and Royce Campbell being served up some appetizing spiced shrimp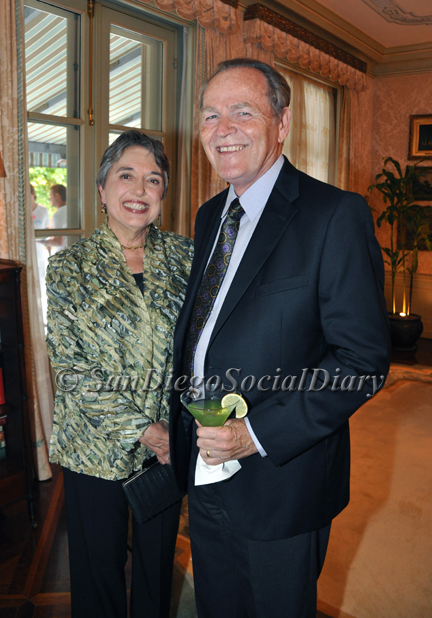 Pam and Hal Fuson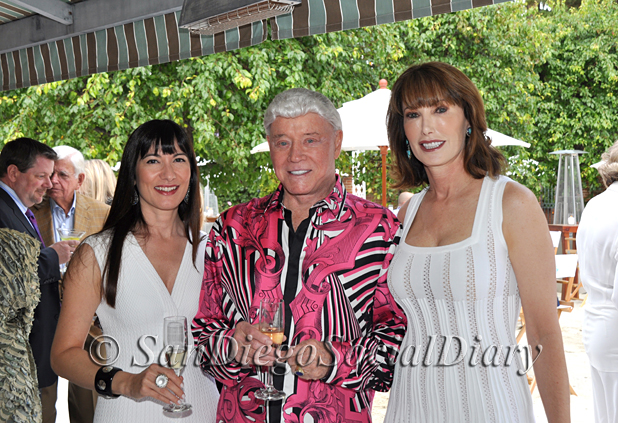 Emma Zuckerman with Harry and Valerie Cooper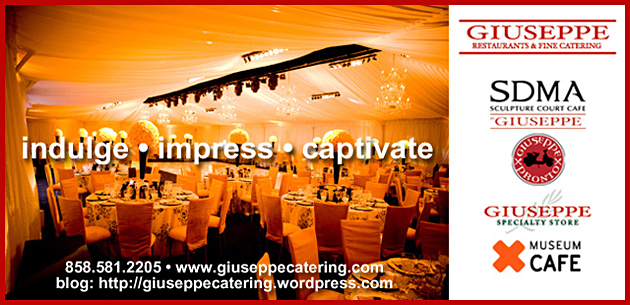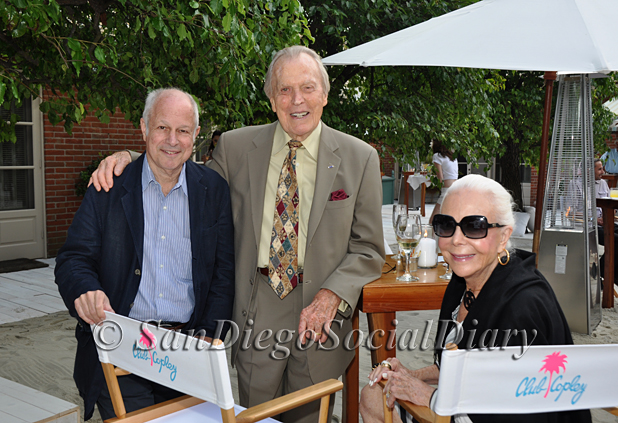 Writer Michael Kramer with Don Breitenberg and Jeanne Jones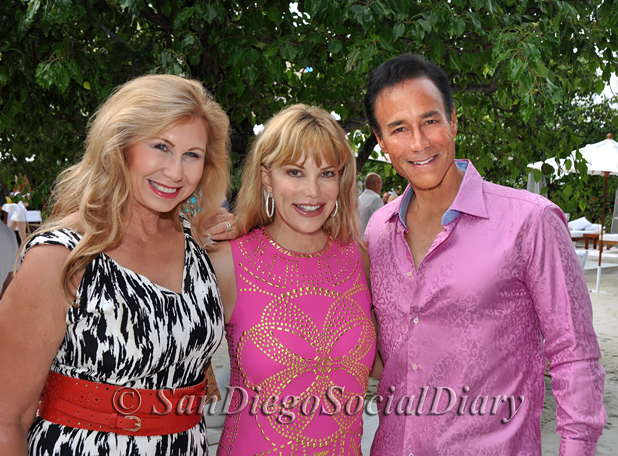 Colette Carson Royston with Margo and Scott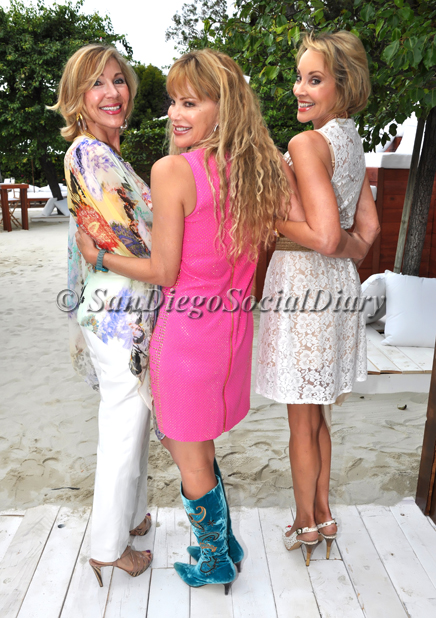 Linda Swortwood with Margo Schwab and Denise Hug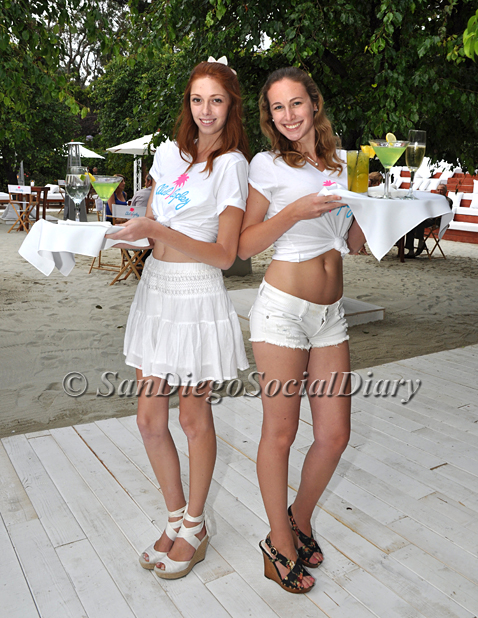 Very leggy models serving up colorful libations at Club Copley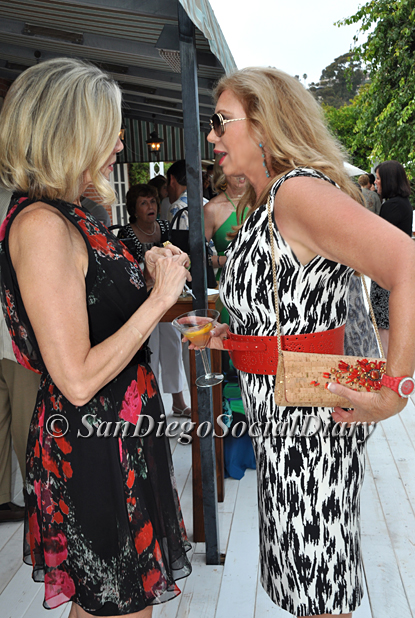 Karen Cohn and Colette Carson Royston in conver.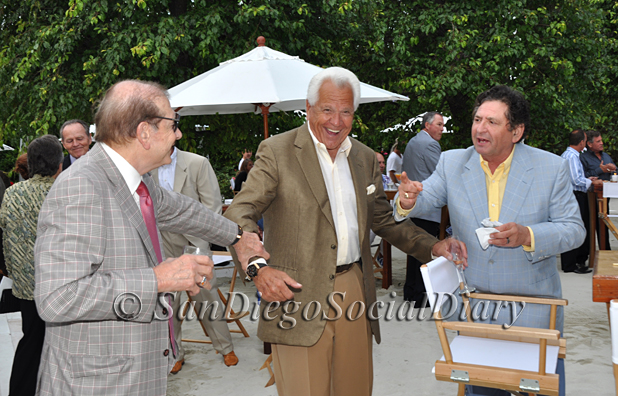 Enjoying the theatrics of Club Copley....Matt Strauss with Don Cohn and Ivor Royston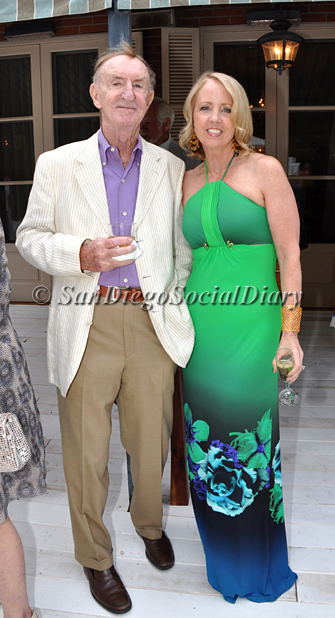 Norm Blachford with Sheryl White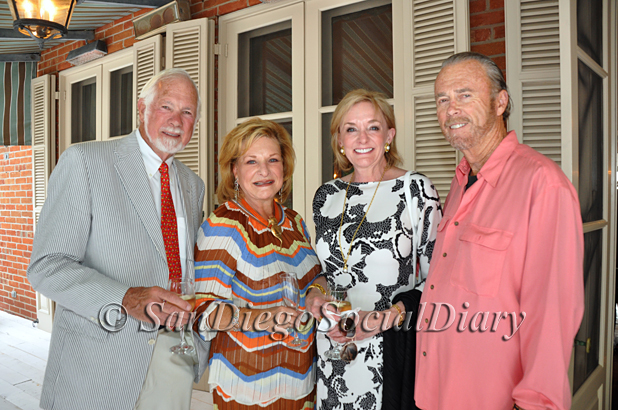 Richard Wright with Ellen Zinn, Mary Beth Adderly, and Don Swortwood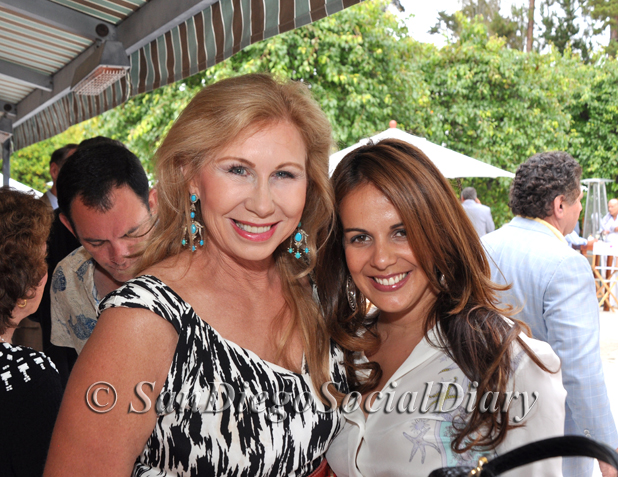 Colette Carson Royston with Linda Amamouche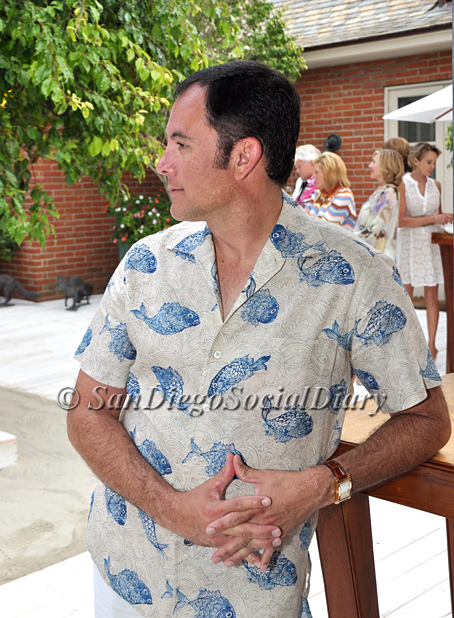 Pete Cooper striking a handsome profile pose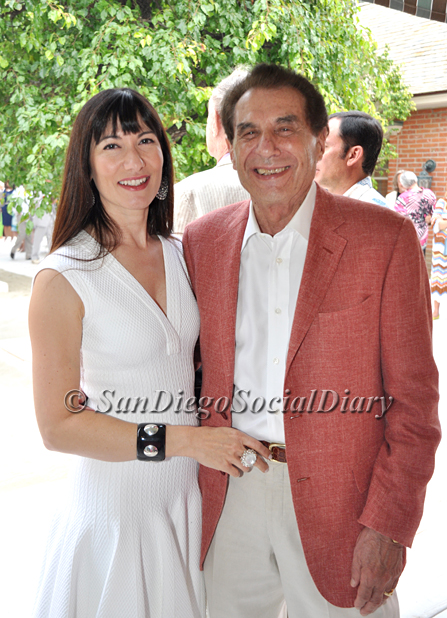 Emma and Leo Zuckerman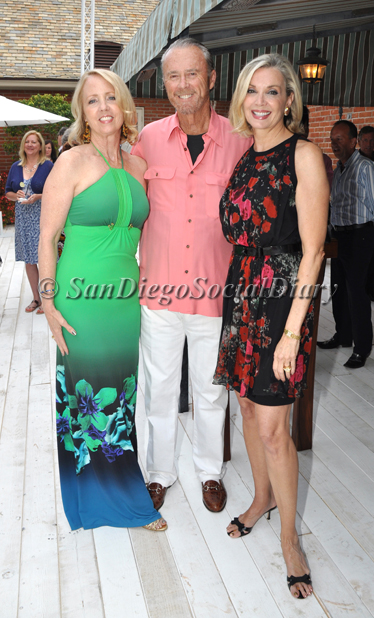 Sheryl White with Don Swortwood and Karen Cohn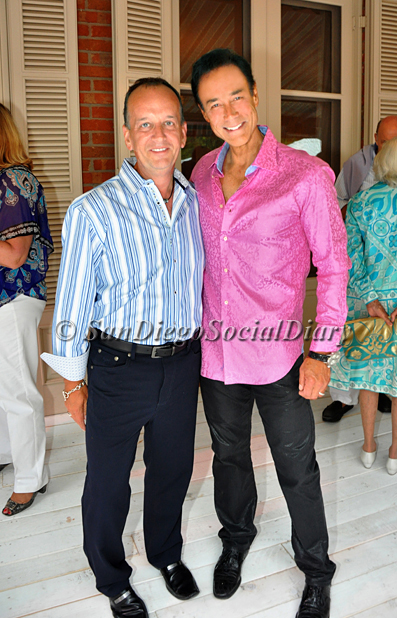 Mark Higginbotham with Scotty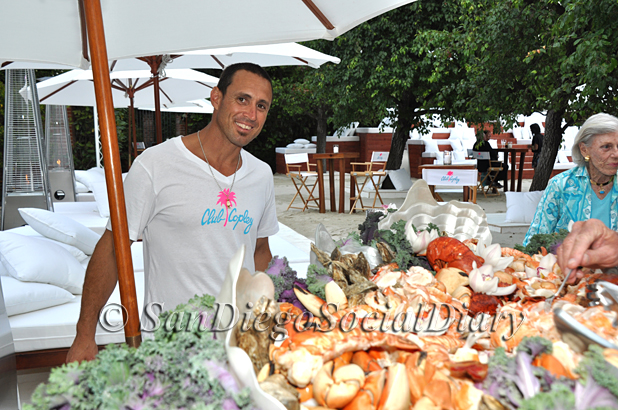 Elegant Events serving up amazing seafood appetizers including lobster and giant shrimp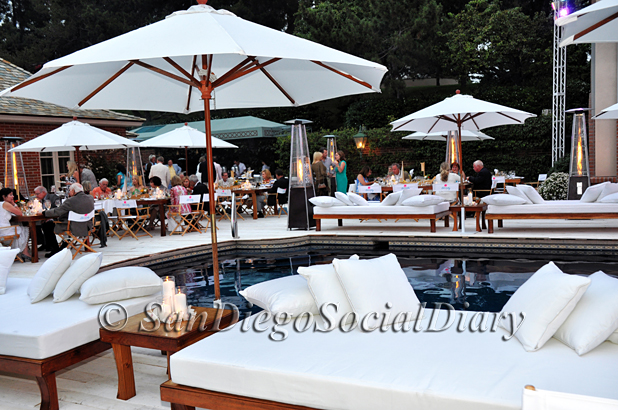 Dining and lounge area by the pool....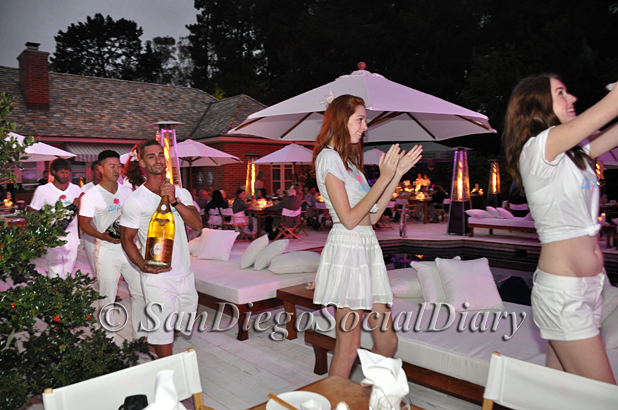 Let the bubbles begin... a Methuselah of Cristal, and magnums of Perrier Jouet arriving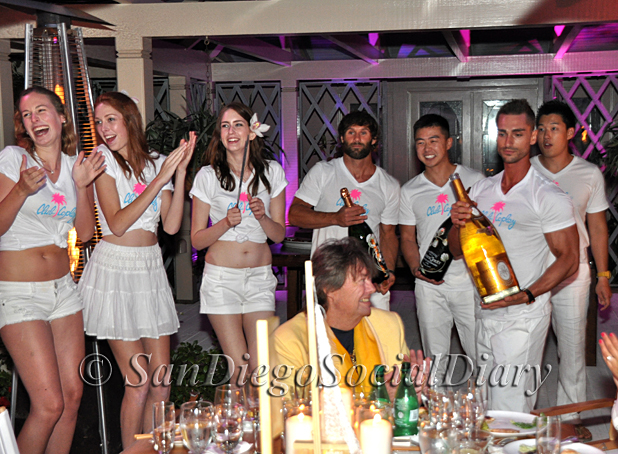 David Copley looking on and telling the servers to go ahead and pour the bubbly for guests....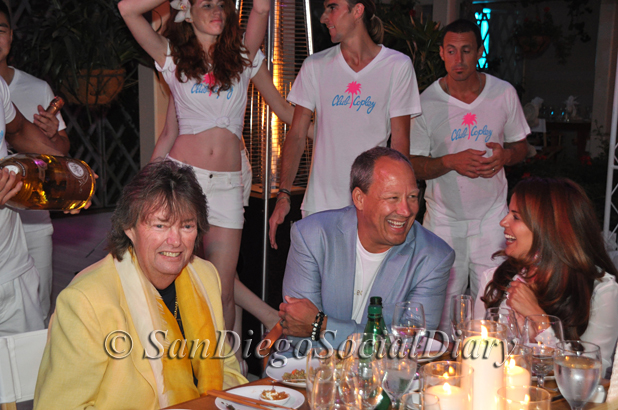 David Copley with Andrew Shelton and Linda Amamouche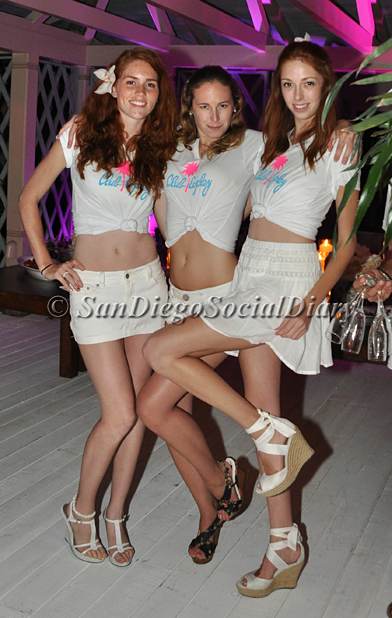 Fun model servers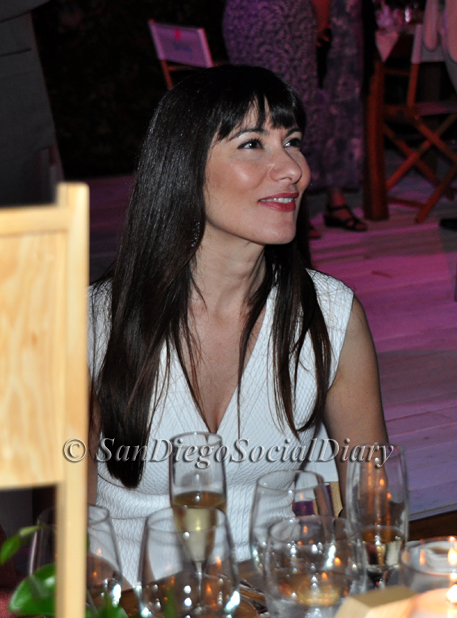 Emma Zuckerman in Nikki Beach white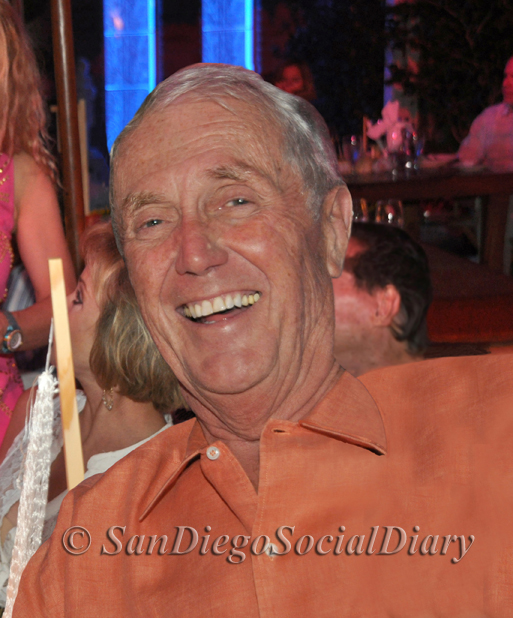 Harvey White enjoying the fun!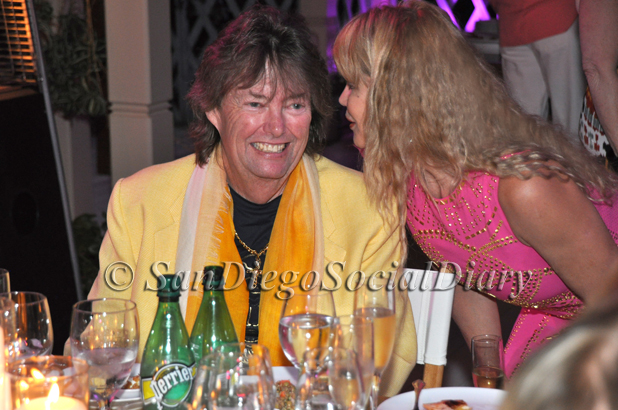 Getting the 411 from club owner David Copley!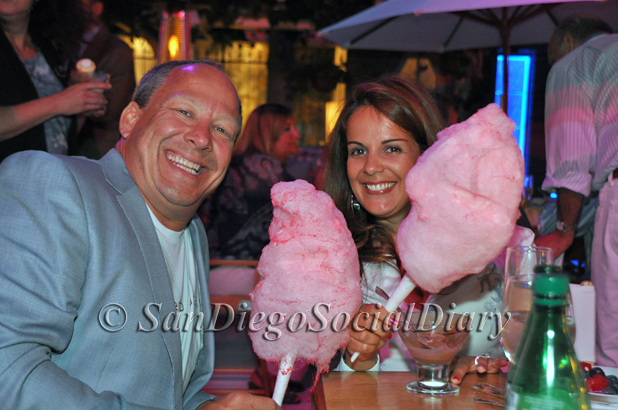 Andy Shelton and Linda Amamouche enjoying a sweet evening!
Colette Carson Royston and Ivor Royston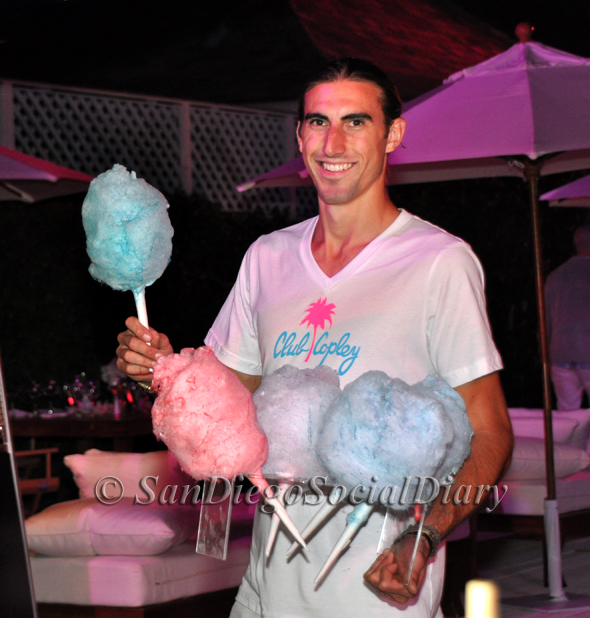 The Cotton Candy Man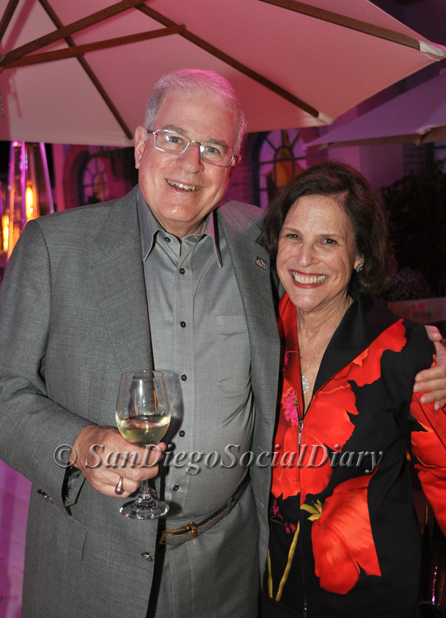 Jeffrey and Sheila Lipinsky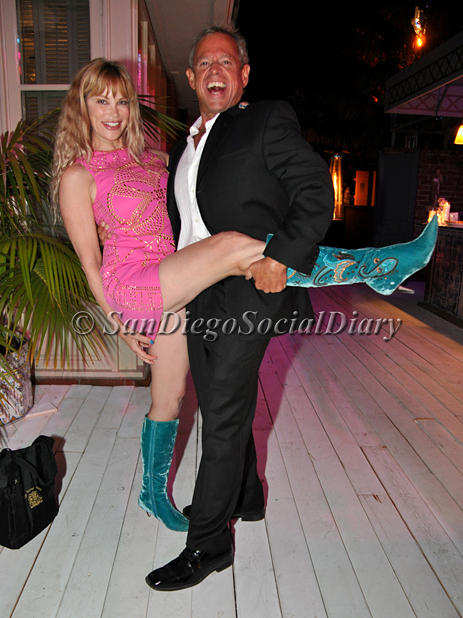 Social Diary getting a leg up with Rick Woods of Elegant Events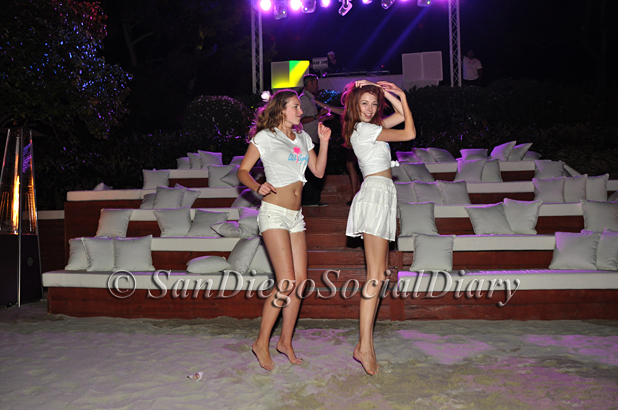 Cute and adorable!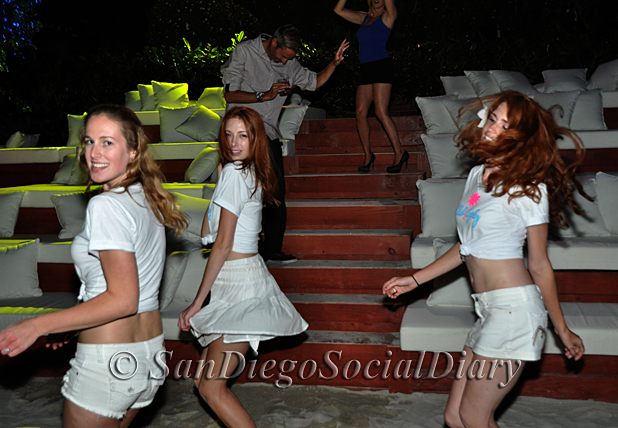 Shimmy shakin at the club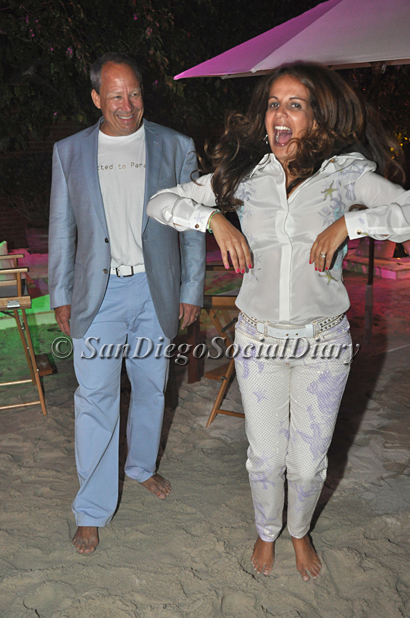 Yes,
Linda was the fun one there...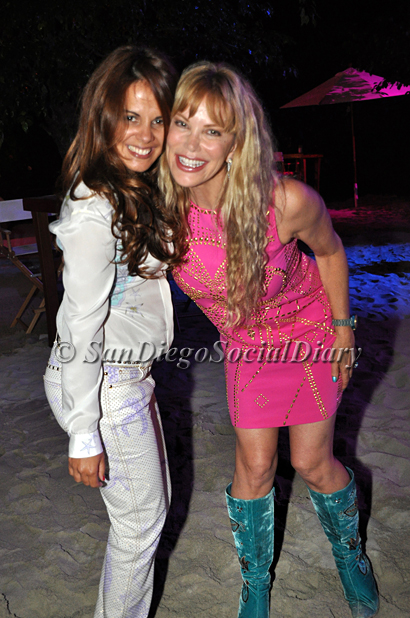 Linda Amamouche and Margo Schwab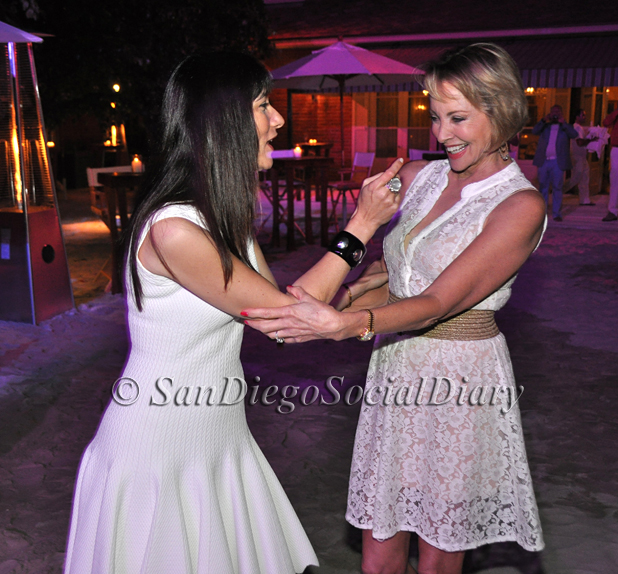 Time to dance - Emma Zuckerman with Denise Hug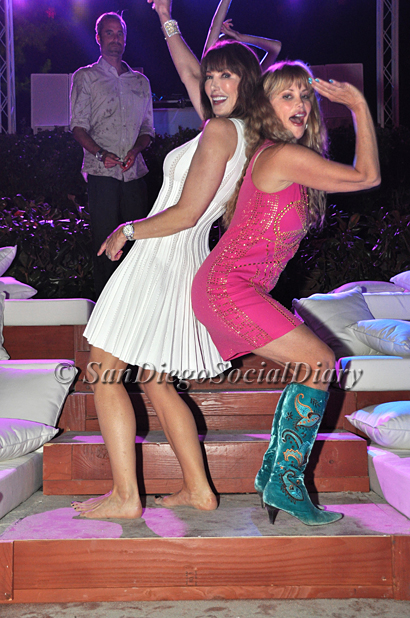 Valerie Cooper and Margo Schwab getting back to the zone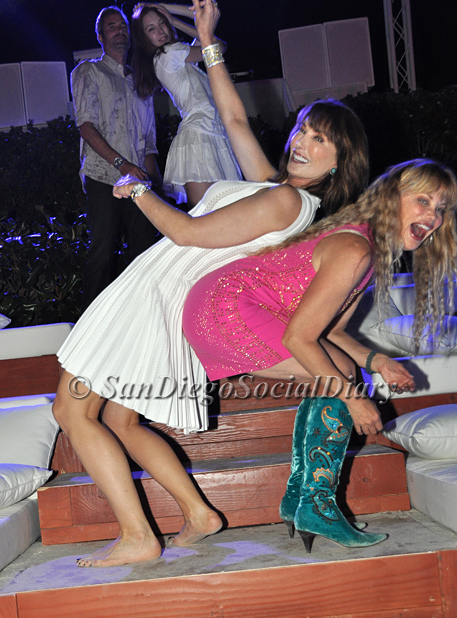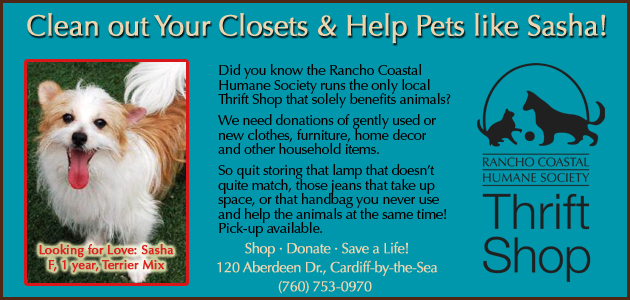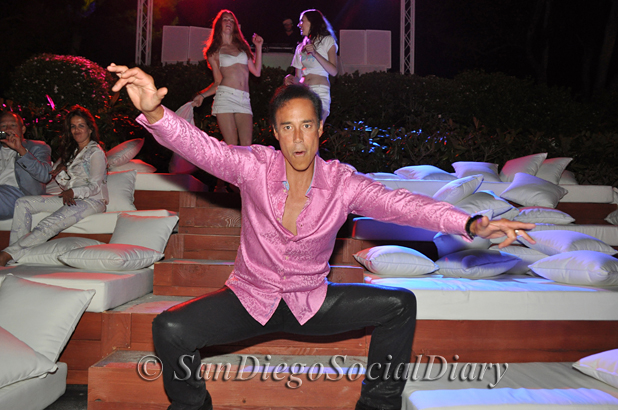 Cannot explain this except he is handsome!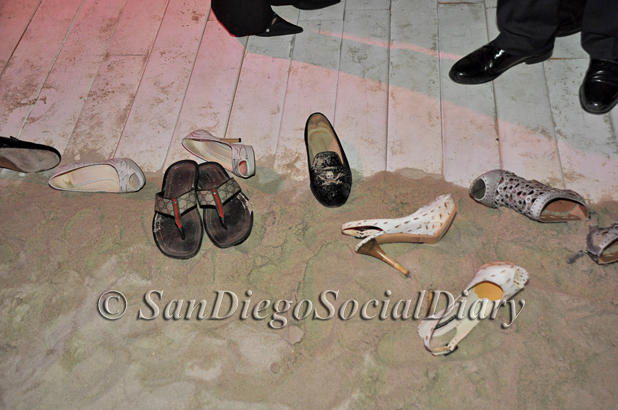 Shoes off, dancing on!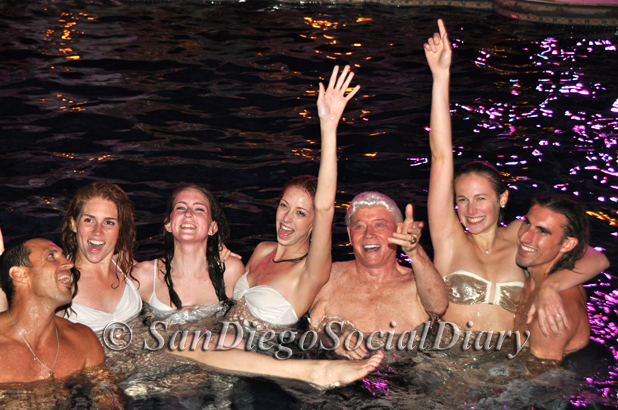 Valerie Cooper approved... Harry Cooper in his element!
or is this the real photo.....
'Prince Harry' Celebrating Birthday Sexcapade
with Val Sextuplets..... !!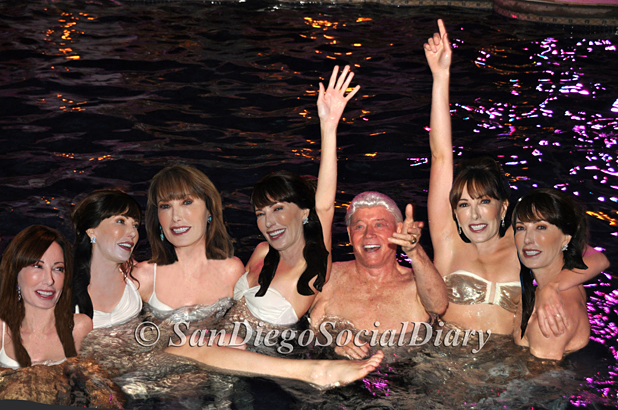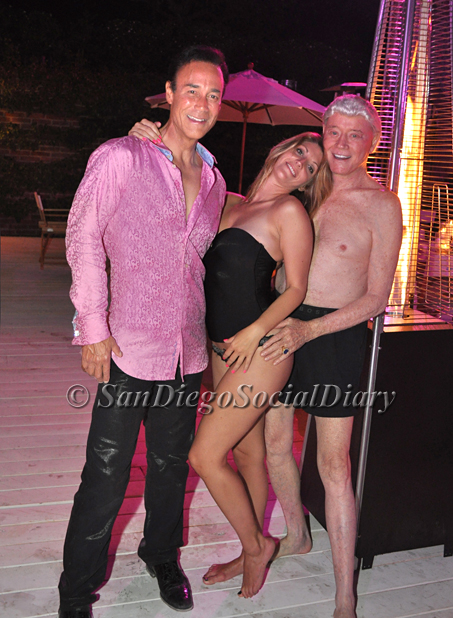 Scott Johnston and Harry Cooper with the mystery pool gal....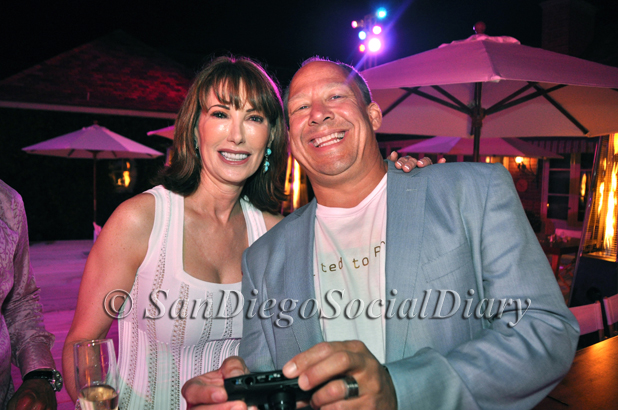 Valerie Cooper and Andrew Shelton reviewing the photo evidence!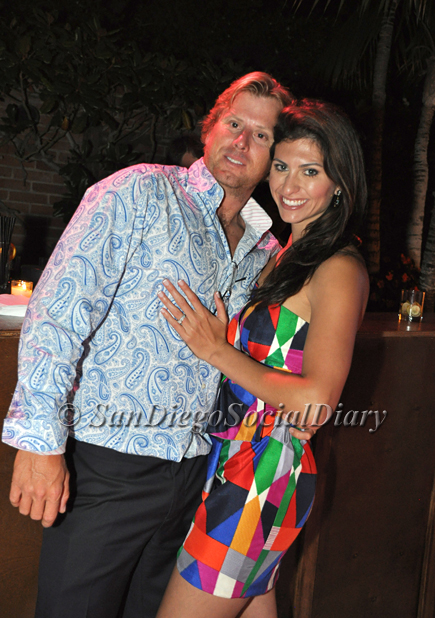 Lawrence and Bianca
Follow us on Twitter twitter.com/SocialDiaryMag
Follow us on Facebook facebook.com/#!/margo.schwab
More Social Diary Event Coverage ....HOME
reported and photographed by Margo Schwab
publishing support by Scott Johnston
Please join us for fun informative updates on Twitter and Facebook

The Town Gossip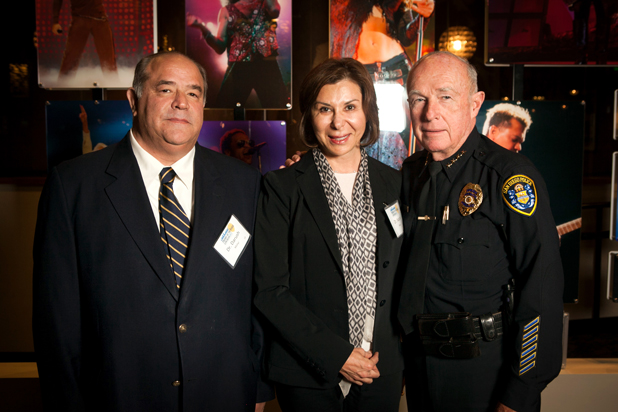 Dr. Darush Mohyi with La Jolla Cosmetic Laser Clinic's Dr. Nasrin Mani and San Diego Police Department's Chief William Lansdowne at the recent Friends of the Badge luncheon supporting the San Diego Police Foundation. Over $152,000 was raised to purchase Intoximeters for road safety, handheld cameras and video recorders and reflective safety vests. Bravo to all of those who support the San Diego Police Foundation!!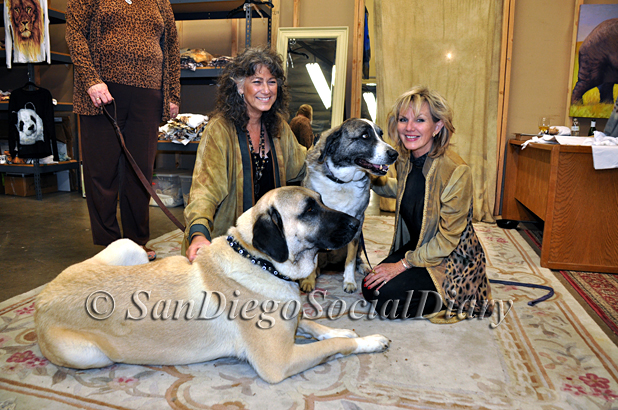 The Cheetah Conservation Fund held a fundraiser at the design studio of Jordan. CCF Founder and Executive Director Dr. Laurie Marker is pictured here with the designer Jordan and 2 very big Anatolian Shepherds...the dogs are being used in Africa to non-agressively provide a barrier between cheetahs and animal herds of locals. The plan works!
Email Commentary to be added
* Margo Schwab, MBA, more formally known as Margaret E. Schwab, has produced, written, interviewed and photographed for various media organizations since 1989. Schwab attended Holton Arms School, La Jolla Country Day School and La Jolla High School. Schwab has a B.A. from Scripps College, spent a business internship with S.A.I.C., Science Applications International Corporation, and earned a Masters of Business degree, M.B.A., from the University of San Diego by way of Claremont Graduate School . Schwab additionally took college courses from Harvard University, and Syracuse University. Schwab volunteers for numerous charity organizations. She also continues to support animal organizations and the prevention of people and animal abuse. Schwab is the editor and co-owner of The Social Diary.
Margo Schwab and Scott Johnston of The Social Diary Magazine are pleased to announce a partnerships with the San Diego Humane Society and SD METRO Magazine. They have also partnered with Country Friends and the San Diego American Heart Association and the Arthritis Foundation.
Margo Schwab and Scott Johnston are both members of the La Jolla Beach & Tennis Club (Margo Schwab since 1974) and both are now members of the University Club and its worldwide ClubCorp Compass Society. Margo Schwab and Scott Johnston are Police Press credentialed by the Chief of Police, William Lansdowne.
San Diego's The Social Diary would like to say a special thank you to our advertisers.
The Real Real - Luxury Designer Consignment
Bowers Fine Jewelry
La Jolla Cosmetic Laser Clinic
ARTS - A Reason to Survive
Mingei International Museum
HG Motorsports
Kleege Industries - Production Staging and more
Eclat Catering and Home Delivery by Chef Athanasia Ampelas
Margaret's The Couture Cleaners
Donovan's - America's Best Steak & Chop House, Prime Seafood Too!
PAWS - Helping People Helping Pets
Helen Woodward Animal Center sponsored by Taylor Miller
H. Moradi Estate and Fine Jewelry on Prospect Street
The Arthritis Foundation San Diego County
Nicole Miller at The Forum
San Diego Public Library Foundation
Rancho Coastal Humane Society
San Diego Humane Society
Hot Rock Jewelry
San Diego Museum of Art
Heinz Geitz Autohaus
Estate and Business Attorney John Smaha
San Diego Opera
Animal Fashion by Jordan
Juelerie by Pamela Pogue
The Museum of Contemporary Art San Diego
Giuseppe Restaurants and Fine Catering
The University Club Atop Symphony Towers and ClubCorp
WineSellar & Brasserie - featuring the Gary Parker Wine Club
Cafe Milano on Pearl Street La Jolla
The Marine Room
Ark Antiques
Extreme Pizza in La Jolla
The Animal Hospital of La Jolla
Eugene Ladopoulos of Mistra Estates Olive Oil
Warning ** photos, video and writing on this site are the
2012 copyright, all rights reserved, of The Social Diary LLC and its subsidiaries including San Diego Diario Sociales - Su Conexión Con la Sociedad, no reproduction of any part or parts is allowed without written permission by Social Diary Magazine