San Diego Social Diary LLC All rights reserved 2011 (This material may not be published, broadcast, rewritten or redistributed)
Eclat Culinary Experience
Excellence Delivered
619-708-1933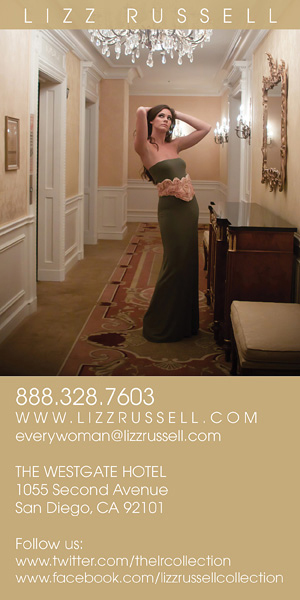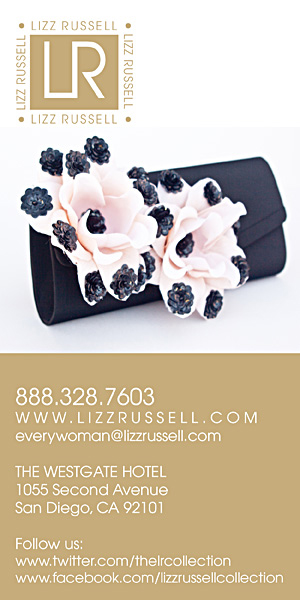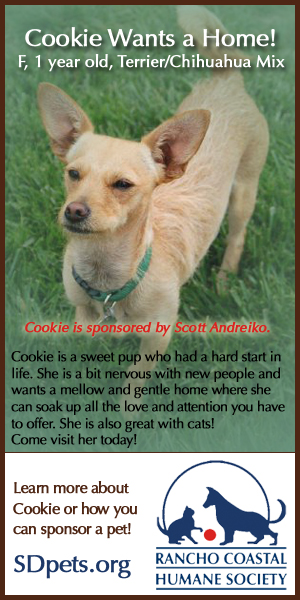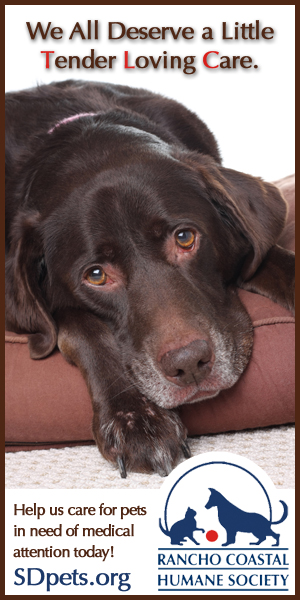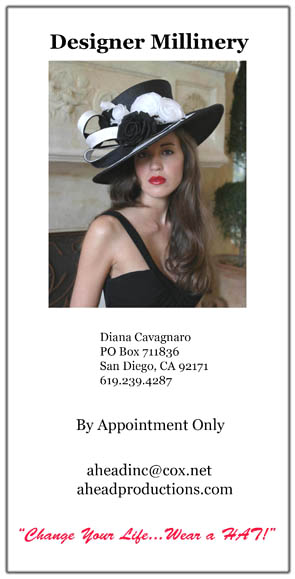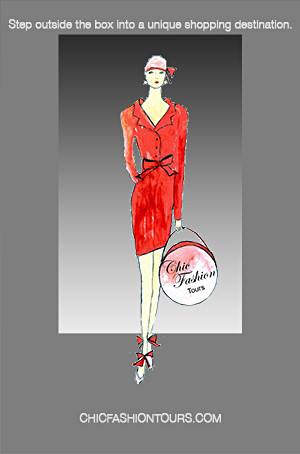 ________________________
Security Consultation
Services by Scott Johnston
SDPD Offcr. (Ret.)
619-384-7333
_______________________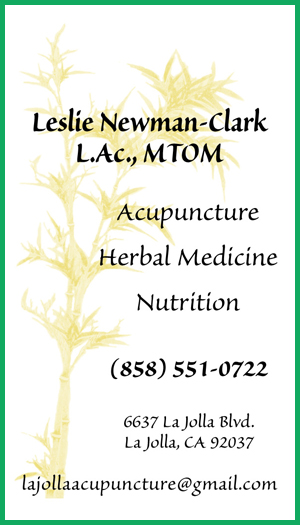 ..... Pain Relief!
WineSellar & Brasserie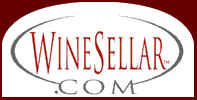 858-450-9557
Restaurant, Gary Parker's Wine Club,
Wine Store and
~ Wednesday & Saturday wine tasting's ~
XXXXCheck out Gary Parker's Pick... X...XXXXXXXa 2007 Clos de la Roche, Grand XXXXXXXXCru for $54 WineSellar Club XXXXPrice,this Pinot Noir is STELLAR!
_________________________
For Advertising, please
your inquiry.
Ask about you can support your favorite organization!
_________________________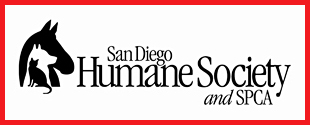 SpaSAN DIEGO HUMANE SOCIETY & SPCA
GAINES STREET CAMPUS
5500 GAINES STREET
SAN DIEGO, CA 92110
(619) 299-7012
www.sdhumane.org rky
with other dogs or cats.

Where the locals dine
for Homemade Pastas, Raviolis, and Sauces
Cafe Milano
711 Pearl St, La Jolla
858- 454-3806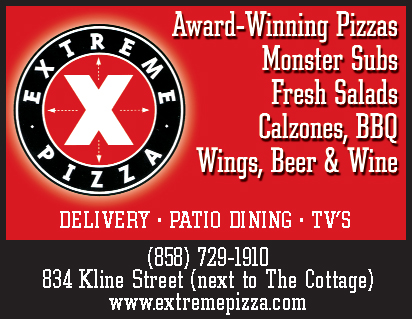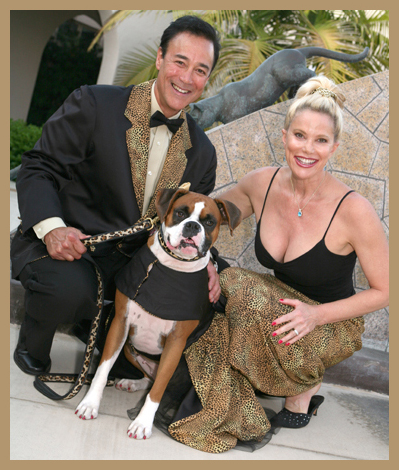 Scott Johnston, Margo Schwab and Kima serving up San Diego Social Coverage!
The Ciuffa's,
The Couple that Makes The Magic Happen at Giuseppe's Fine Catering & Restaurants
More Social Diary Event Coverage ....HOME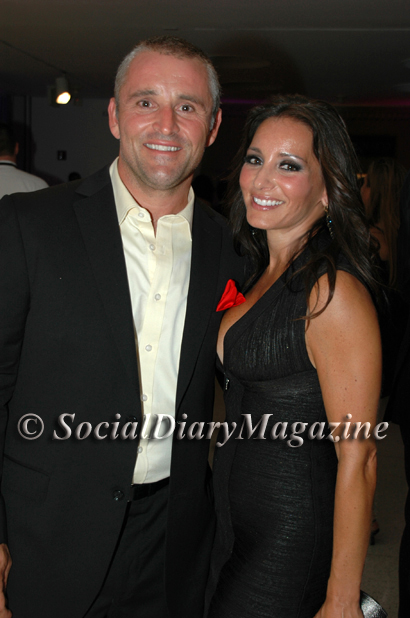 Giuseppe and Salem Ciuffa of Giuseppe's Fine Catering
Salem and Giuseppe Ciuffa have won over the hearts and stomachs of many with their exceptional restaurants and catering services. We wanted to find out more about this talented, and very DNA blessed couple.
SD Social Diary: Tell us about your business.
Giuseppe - "Our business includes fine catering services all across southern California, three café locations and a fully licensed and insured bar services operation."
Salem - "We are one of the leading catering companies in San Diego at the moment and we are very fortunate to be working with all the top society on charity galas, as well stunning weddings and much more such as private home events, and corporate events."
SD Social Diary: "When did you know that you wanted to be in the restaurant / catering business?
Giuseppe - "After I dropped out of school when I was 14."
Salem - " I didn't know until I fell in love with a chef/restaurateur and he told me that in order to understand him and his career, I needed to work in the restaurant. I've worked with him ever since! It's been 8 years!"
SD Social Diary: What are some of your previous career choices?
Giuseppe - "I always been in the food industry but I also served as a policeman in Italy when I was 19 for a period of time…not a big change of career for sure."
Salem - "I worked in the medical industry for over 10 years in practice management and business promotions."
SD Social Diary: What are some of your fondest moments in the business?
Giuseppe - "So many it's hard to list them all….the best part of our business is to see the smile on people's face after every meal."
Salem - "So far, they are: catering our own wedding; opening our 2nd (Sculpture Court Café at SDMA) and 3rd restaurants (Caroline's Seaside Café); and every time we cater a party and I see the wait staff with their red ties and know that they are creating an event for a client on behalf of our company."
SD Social Diary: What are some of your favorite interests outside of your business?
Giuseppe - " I am a true passionate for sports, I race Triathlon, teach spinning….love to hang out with my family and friends…my real favorite….entertaining at home with good food and good wine."
Salem - " I love fashion(!), reading and spending time with my children and our extended family and friends. I definitely agree with Giuseppe that a great meal at home (with him cooking) is the best food experience ever!"
SD Social Diary: Where do you see yourselves in 10 years?
Giuseppe - "Retired…just kidding…I have my own philosophy about time plans….live day by day…someone up there knows where I am going to be in 10 years…I don't."
Salem - "I would love to see Giuseppe with our dream restaurant, Cori (named after his home town and specializing in hometown cuisine) and us spending more time traveling together."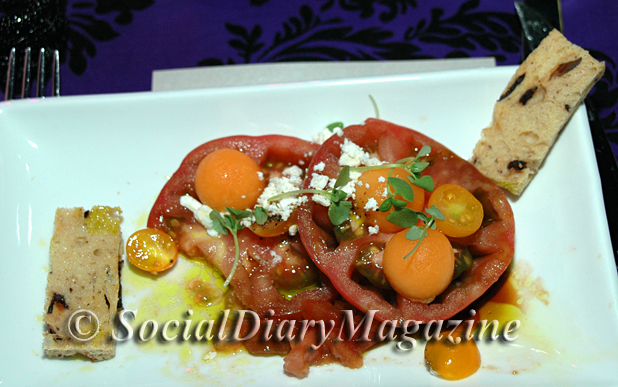 In sum, a great couple that San Diego is fortunate to have. The Ciuffa's not only offer fine restaurant and catering services, but they have also made it a point to give back to many community organizations as well including PEERs for foster children, the Ronald McDonald House, and MCASD.
Bravo and grazie mille!
More Social Diary Event Coverage ....HOME
reported and photographed by Margo Schwab
web technical support by Scott Johnston
Please join us for fun informative updates on Twitter and Facebook

_________________________________________________________________________________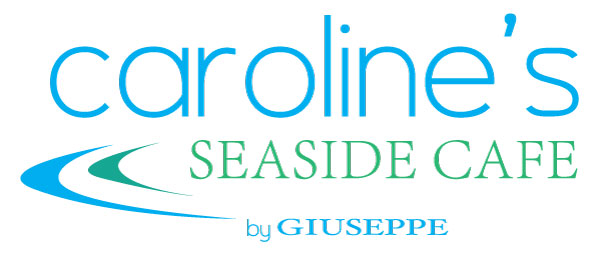 _________________________________________________________________________________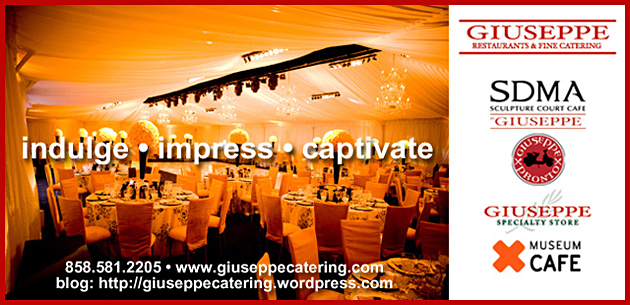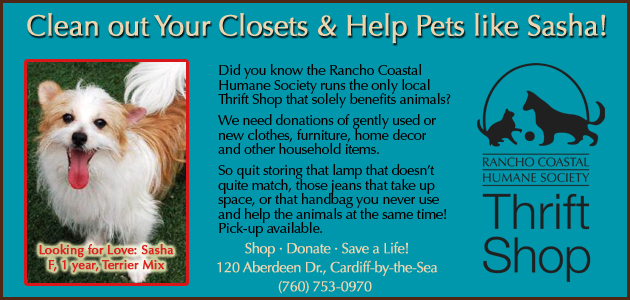 The Town Gossip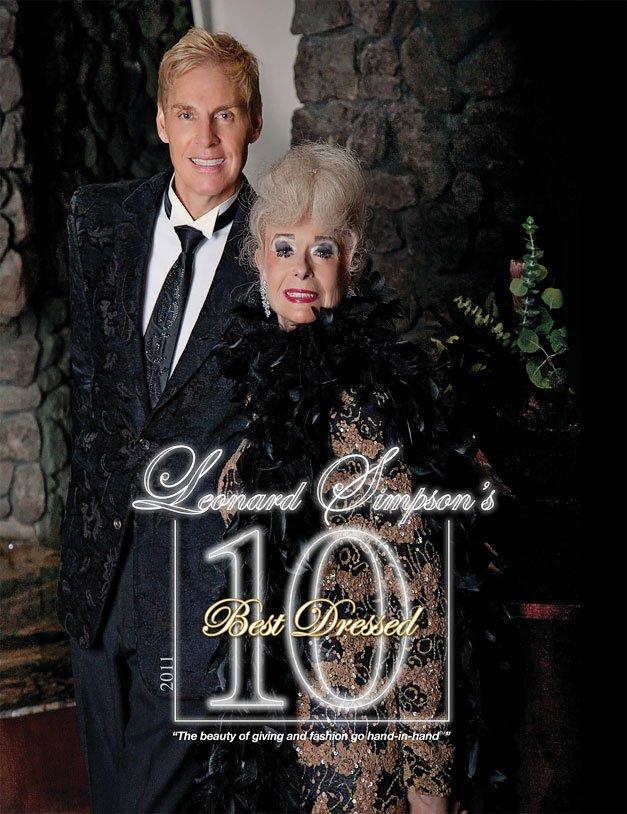 Leonard Simpson with founding chair Sally B. Thornton
Each year Leonard Simpson organizes his 10 Best Dressed awards. 10 Males and 10 Females are recognized not simply for their fashionable sense but more importantly for their giving spirit. They are being acknowledged for their philanthropic efforts throughout the year. Along with the awards, Leonard Hosts a Fashion ForwardTM fashion show.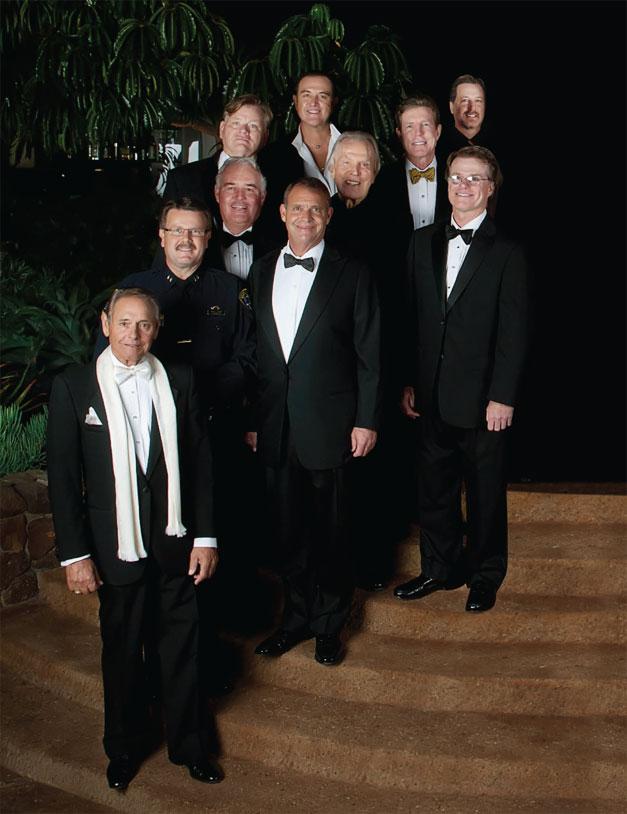 Photographer William Daniels
Winners Honored For Their Charitable Giving
Top Row: Gilbert E. Meza, Jeff Mueller
Second Row: Gene W. James, Robert E. Wailes, MD
Third Row: Ross Grano, Don Breitenberg, Steven B. Thornton
Fourth Row: San Diego Police Department Assistant Chief Boyd Long, Michael Stoff
Bottom Row: Peter Ferrantelli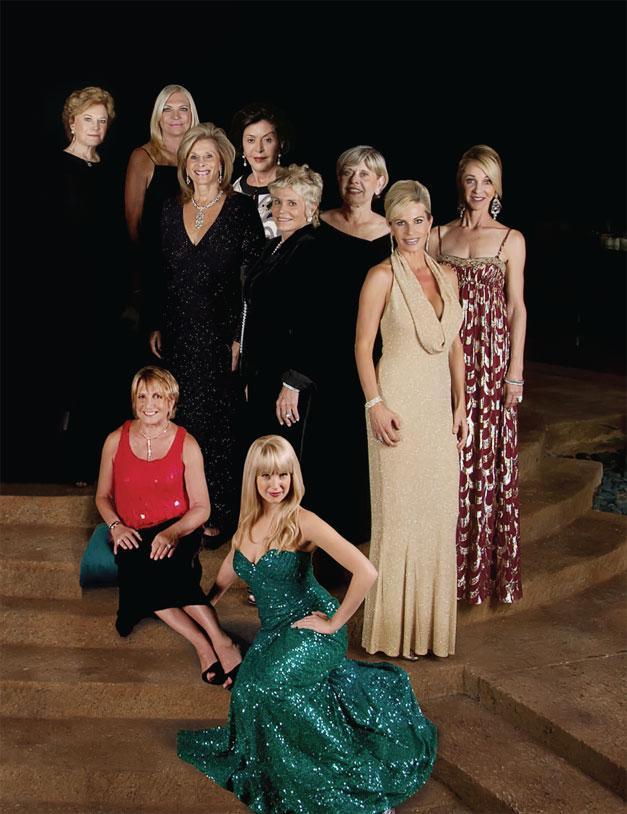 Photographer William Daniels
Winners Honored For Their Charitable Giving
Top Row: Virginia Monday, Joan Burton, Dolores Clark
Second Row: Maxine Gellens, Ronne Froman Radm
Third Row: Jane Ottenstein, Celeste Johnson, Christy Macfarlane
Sitting: Suzanne Figi, Brandi McClain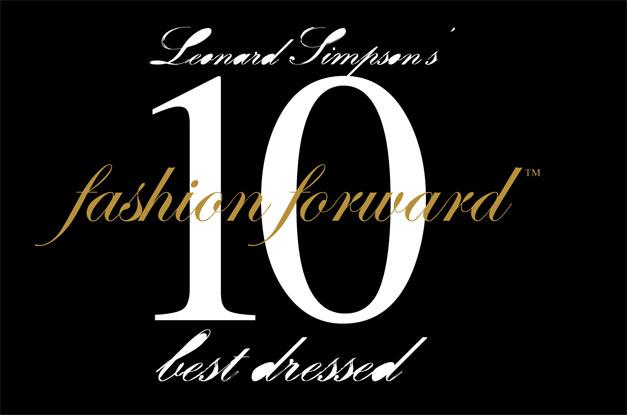 Email Commentary to be added
email TheSocialDiary.com
* Margo Schwab, MBA, more formally known as Margaret E. Schwab, has produced, written, interviewed and photographed for various media organizations since 1989. Schwab attended Holton Arms School, La Jolla Country Day School and La Jolla High School. Schwab has a B.A. from Scripps College, spent a business internship with S.A.I.C., Science Applications International Corporation, and earned a Masters of Business degree, M.B.A., from the University of San Diego by way of Claremont Graduate School . Schwab additionally took college courses from Harvard University, and Syracuse University. Schwab volunteers for numerous charity organizations. She also continues to support animal organizations and the prevention of people and animal abuse. Schwab is the editor and co-owner of The Social Diary.
Margo Schwab and Scott Johnston of The Social Diary Magazine are pleased to announce a partnerships with the San Diego Humane Society and SD METRO Magazine. They have also partnered with Country Friends and the San Diego American Heart Association and the Arthritis Foundation.
Margo Schwab and Scott Johnston are both members of the La Jolla Beach & Tennis Club (Margo Schwab since 1974) and both are now members of the University Club and its worldwide ClubCorp Compass Society. Margo Schwab and Scott Johnston are Police Press credentialed by the Chief of Police, William Lansdowne.
San Diego's The Social Diary would like to say a special thank you to our advertisers.
Eclat Catering by Athanasia Ampelas - Home Delivery Available Too
Lizz Russell Couture Designed Gowns and Purses
Old Globe Theatre
Diana Cavagnaro's Designer Millinery
Animal Fashion by Jordan
Juelerie by Pamela Pogue
The Museum of Contemporary Art San Diego
Giuseppe Restaurants and Fine Catering
The University Club Atop Symphony Towers and ClubCorp
Leslie Newman Clark - La Jolla Acupuncture
WineSellar & Brasserie - featuring the Gary Parker Wine Club
Cafe Milano on Pearl Street La Jolla
Extreme Pizza in La Jolla
Neptunic Sharksuits
The Animal Hospital of La Jolla
Eugene Ladopoulos of Mistra Estates Olive Oil
Warning ** photos, video and writing on this site are the
2011 copyright, all rights reserved, of The Social Diary LLC and its subsidiaries including San Diego Diario Sociales - Su Conexión Con la Sociedad, no reproduction of any part or parts is allowed without written permission by Social Diary Magazine