Kima and the Social Diary's Christmas Party / Luncheon at
Cafe Milano
followed by The Town Scoop -
More Social Diary Event Coverage ....HOME
Hosts: Kima and her parents, Margo Schwab and Scott Johnston
Highlights: Just having Christmas / holiday cheer with good friends and new friends.
Who Was There: Names, names, names....big names... Diane Clarke, Lisa Casey, Jeanne Larson, Denise Hug, Jule Eberlin, Mallory Eberlin, Tiffany Mahoney, Nancy Borrelli, Mary Milton and Jon, Patty Elkus, Bibbi Hermann Conner, Linda Swortwood, Maria Assaraf, Dana Alkasmi, Chandani Flinn, and Jim Silveira.
The Buzz of the Event: Holiday shopping, the delicious salmon and lobster ravioli at Cafe Milano, Social Diary Book 2, and yes, those Real Social Bitches..... ie. Kima and friends!
Special thanks to: Everyone from bringing a little something to donate to Rancho Coastal Humane Society's Thrift Store. Denise Hug wins the prize for donating big, suitcases filled and all!
And thank you to Pasquale at Cafe Milano for making our holiday cheerful, fun, and flawless!
Some Fun Comments: So much fun.... when's the next party??
Be advised strictly no downloading, publishing, broadcasting, printing, or copying of photos or content. Please email purchase requests of photos you are in.
Pasquale of Cafe Milano with Patty Elkus, Maria Assaraf, Jeanne Larson, Dana Alkasmi, Bibbi Hermann Connor, Jim Silveira, Margo Schwab and Kima, and Pamela Pogue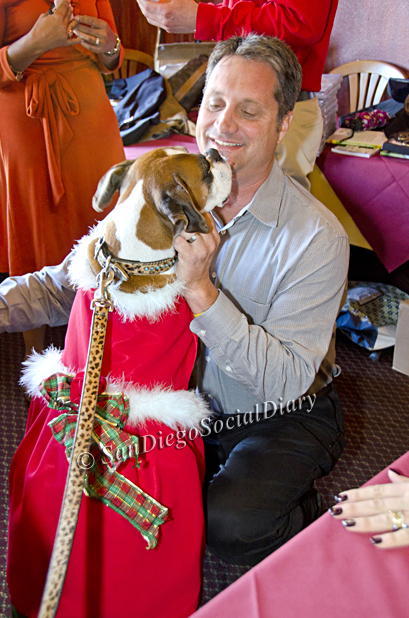 Mary Milton who has done so much for people through animals via Therapy Dogs, HOPE Crisis Response and Canine Companions ** Kima greeting Jim Silveira of the Rancho Coastal Humane Society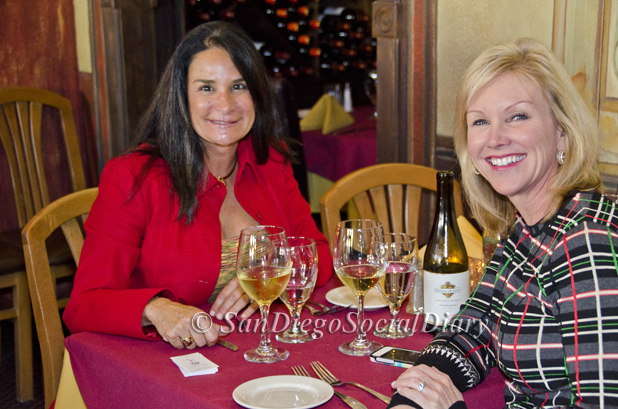 Nancy Borrelli and Lisa Casey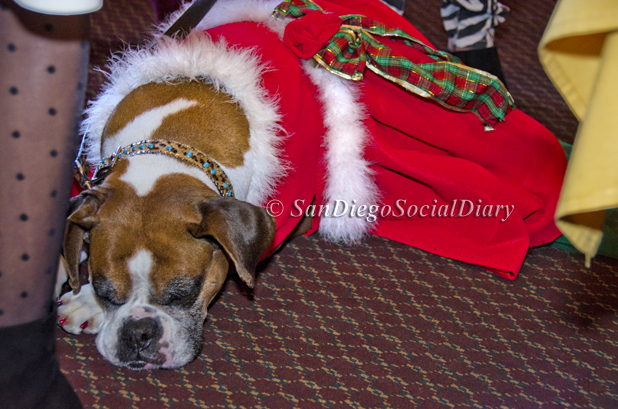 Kima aka 'Santa's Elf' getting in a quick nap
Diane Clarke wearing a pretty Jordan scarf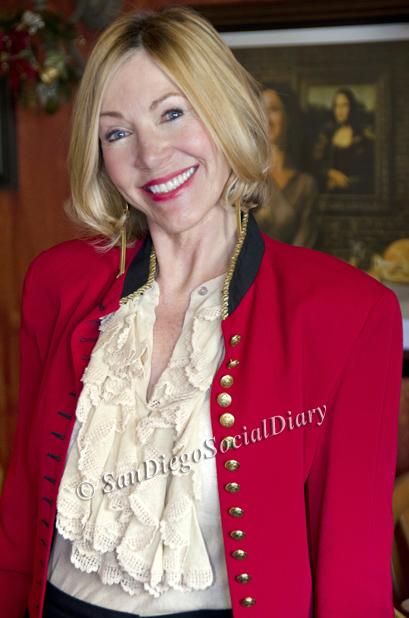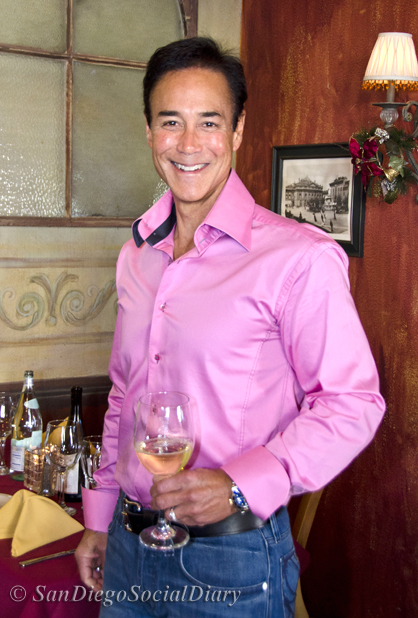 Linda Swortwood in vibrant red ** The handsome guy, Scott Johnston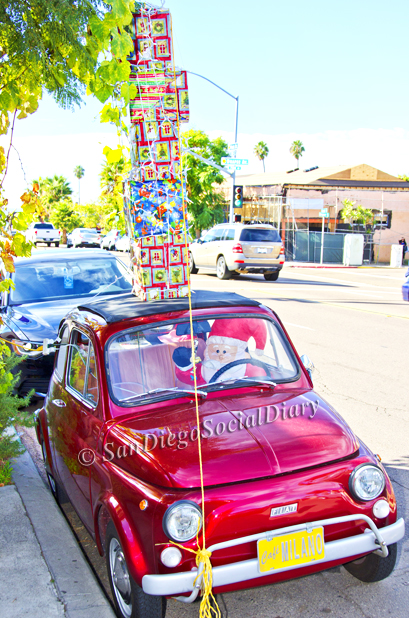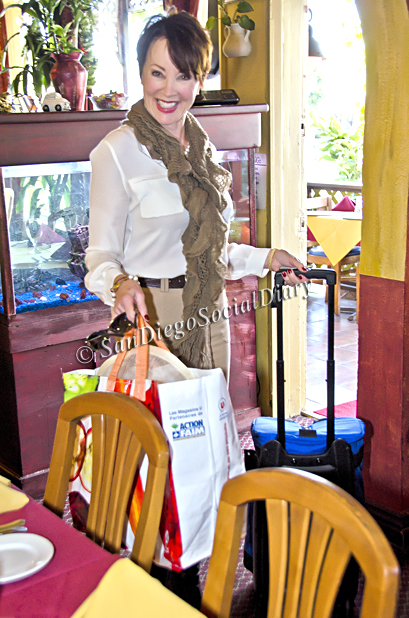 Cafe Milano's famous car ** Denise Hug arriving with a plethora of donations for the RCHS Thrift Store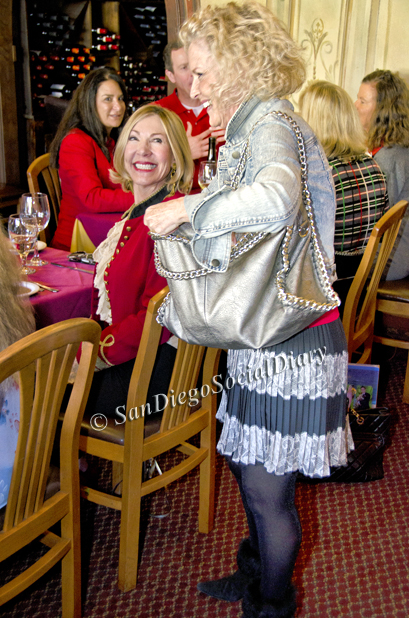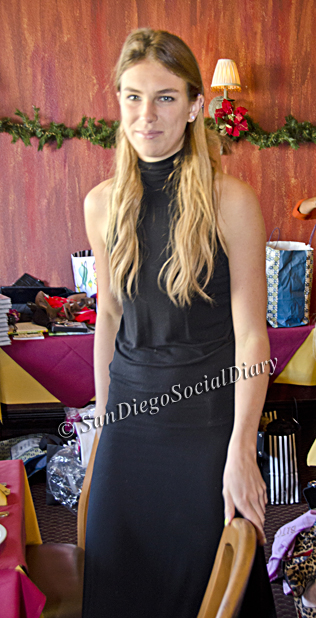 RSB's fave jeweler Pamela Pogue ** Tonic Hair Care's Mallory Eberlin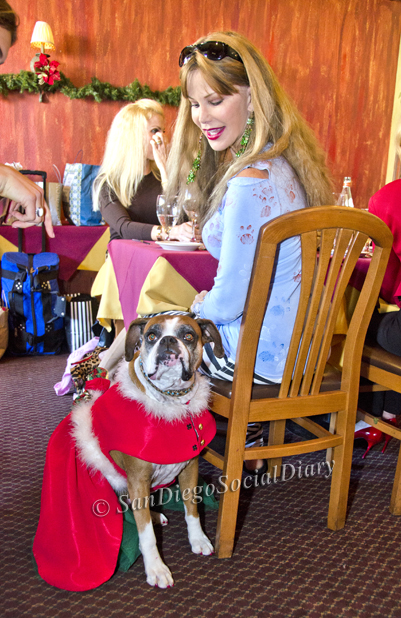 yeah, Kima is Momma's Girl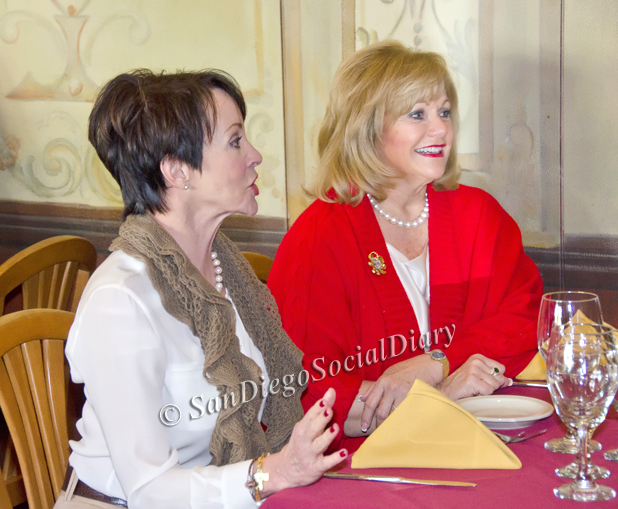 Denise Hug and Jeanne Larson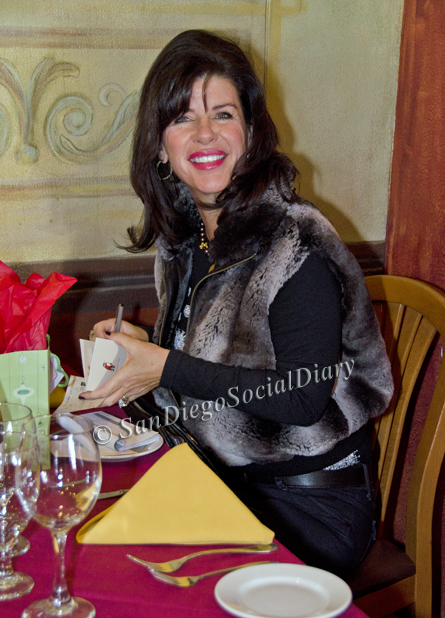 Chanel 'Book Bag' ** Patty Elkus, protector of the sea and animals...yes, wearing fashionable faux fur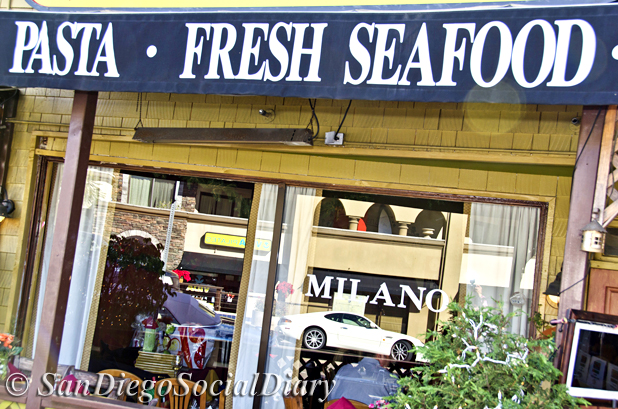 Love this place!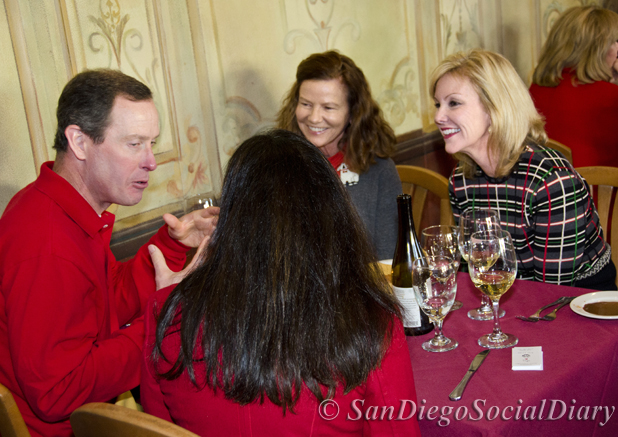 Table Fun!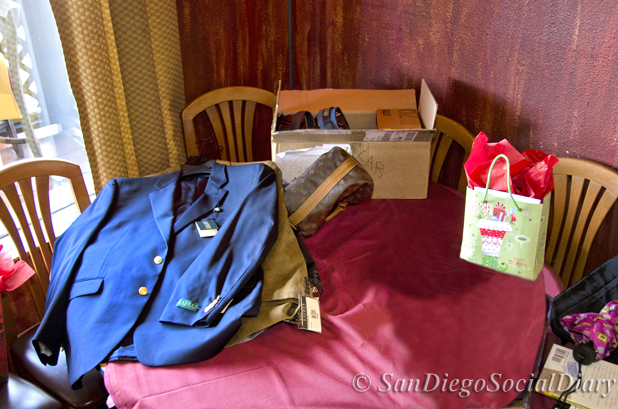 New Ralph Lauren mens jackets (with tags), Louis Vuitton purse, Nikon cameras, Nicole Miller umbrella, Versace dress and books donated by Margo Schwab, Kima, and Scott Johnston on behalf of animals and their people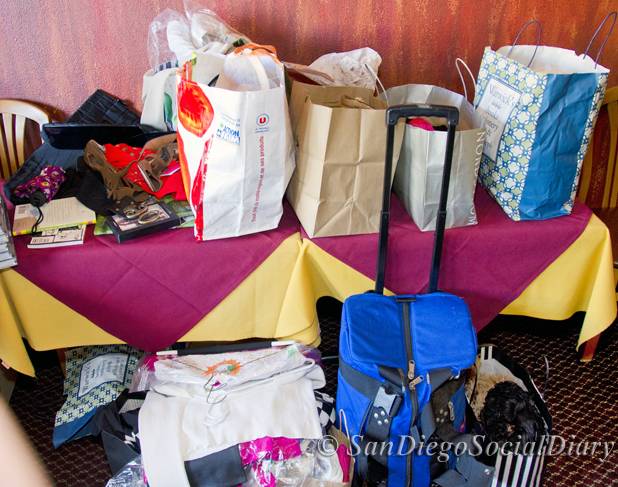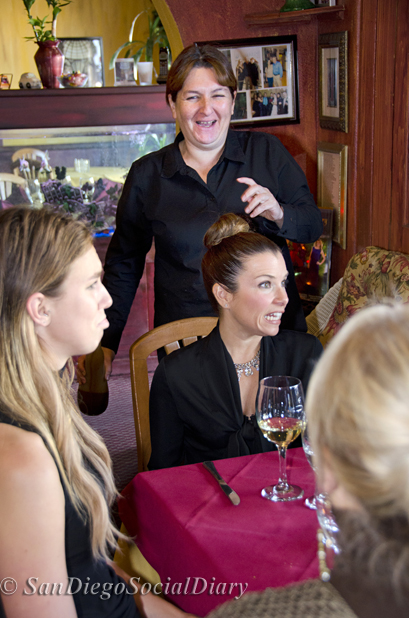 Sandra of Cafe Milano!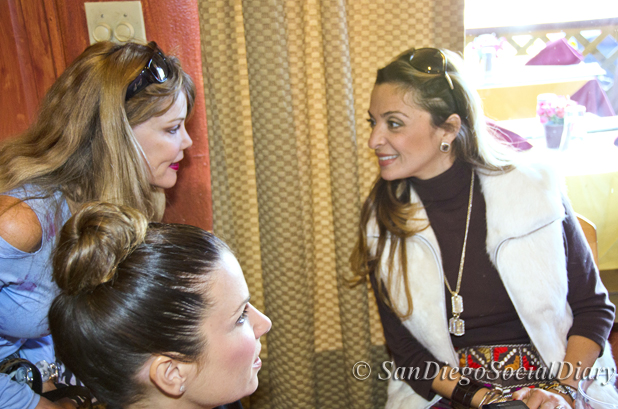 with Dana Alkasmi and Maria Assaraf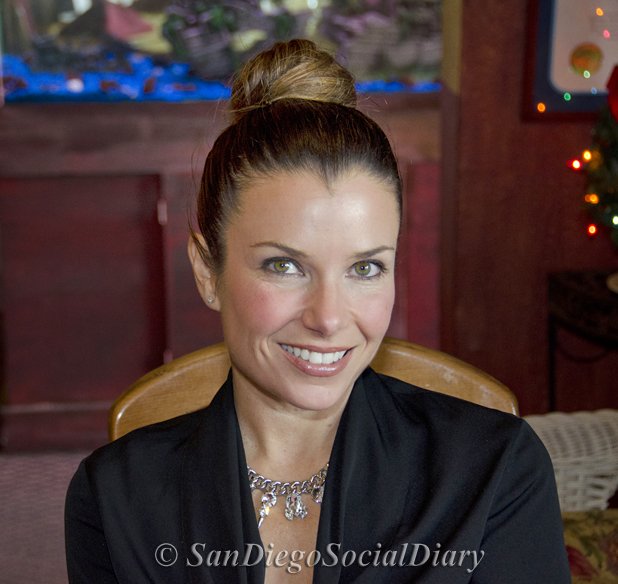 Maria Assaraf looking like Audrey Hepburn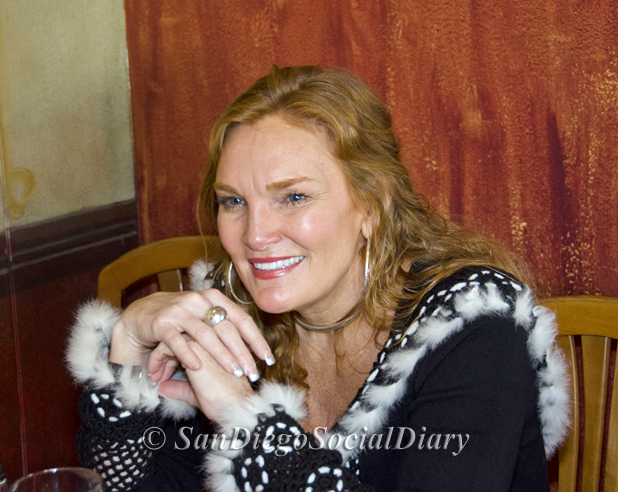 Bibbi Hermann Connor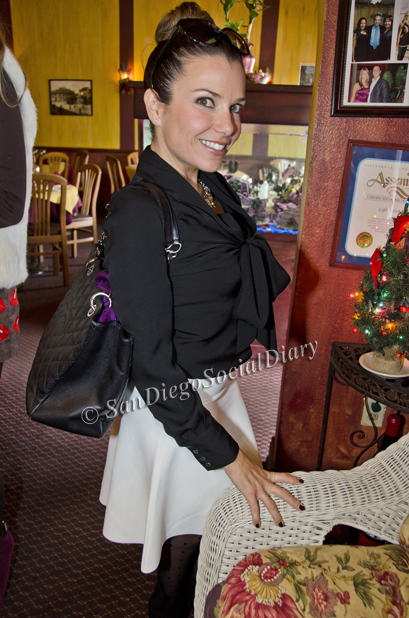 yes she's cute and smart, Maria Assaraf!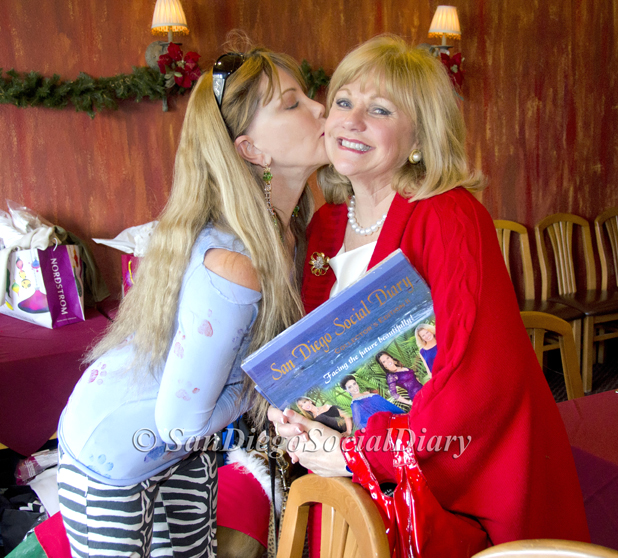 Love you... Jeanne Larson!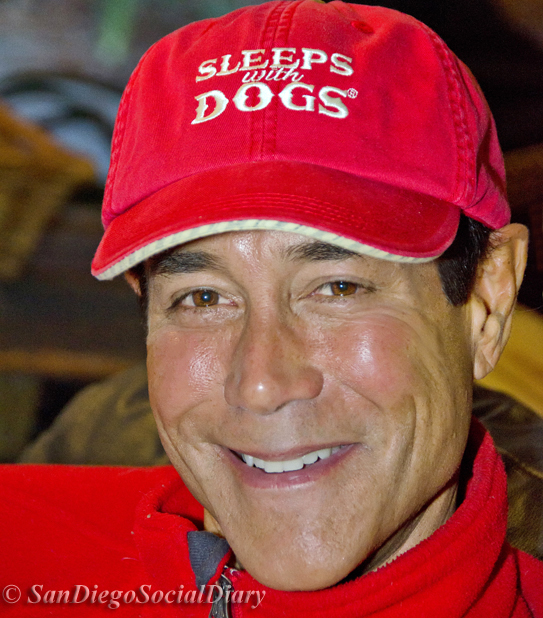 One of Nancy Borrelli's kind and funny gifts to Scott!
AND THE TOWN SCOOP
Santa sure was busy at Claire Reiss's Christmas party, carolers and all. No one does hospitality bigger in the Christmas spirit! Special guests included daughter Tanya and JP with their 3 dogs, 2 adopted!
Notable Quotable by Oren Arnold - "To your enemy, forgiveness. To an opponent, tolerance. To a friend, your heart. To a customer, service. To all, charity. To every child, a good example. To yourself, respect."


Beautifully said Oren!
San Diego Social Diary Collector's Edition Books Available
at Ocean Girl, Bowers La Jolla, the MCASD Gift Store, John the Tailor's, Statements La Jolla, and by special arrangement
through San Diego Social Diary
email SocialDiaryMargo@gmail.com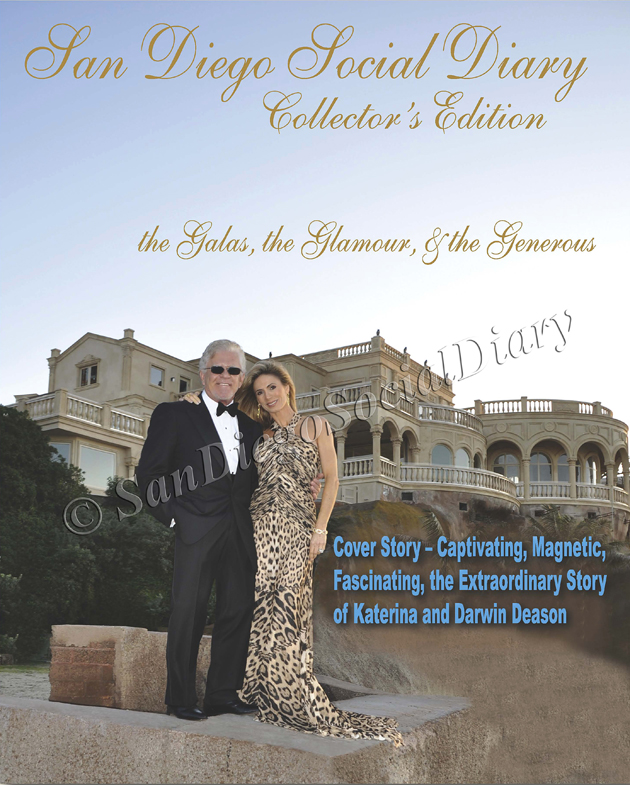 San Diego Collector's Edition First Book - Thank you to our Cover Couple,
the very dynamic Katerina Deason and Darwin Deason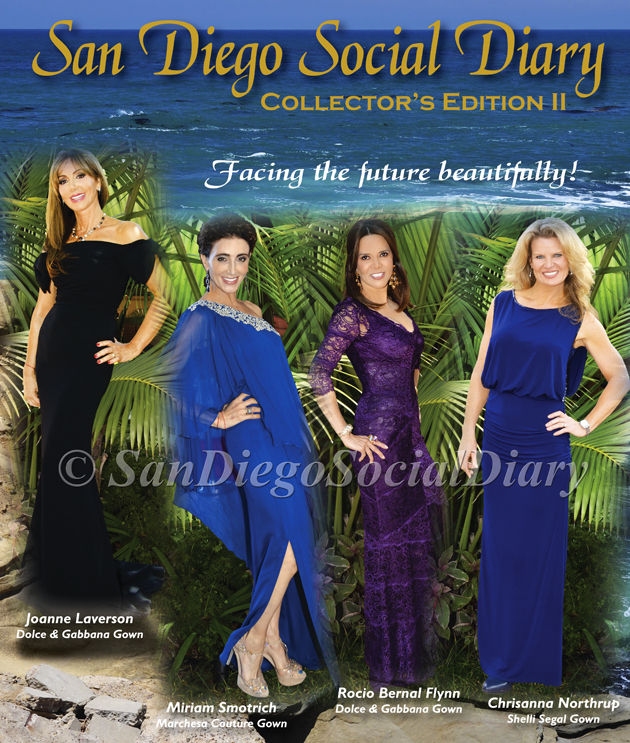 San Diego Collector's Edition Second Book - Thank you to our Cover Ladies Joanne Laverson, Miriam Smotrich, Rocio Bernal Flynn, and Chrisanna Northrup
Follow us on Twitter twitter.com/SocialDiaryMag
Follow us on Facebook facebook.com/#!/margo.schwab
More Social Diary Event Coverage ....HOME
reported and photographed by Margo Schwab
publishing support and photoshopping by Scott Johnston
Please join us for fun informative updates on Twitter and Facebook

Email Commentary to be added
email SocialDiaryMargo@gmail.com
great job margo! always so exciting to read your scoops! Judge C.
* Margo Schwab, MBA, more formally known as Margaret E. Schwab, has produced, written, interviewed and photographed for various media organizations since 1989. Schwab attended Holton Arms School, La Jolla Country Day School and La Jolla High School. Schwab has a B.A. from Scripps College, spent a business internship with S.A.I.C., Science Applications International Corporation, and earned a Masters of Business degree, M.B.A., from the University of San Diego by way of Claremont Graduate School . Schwab additionally took college courses from Harvard University, and Syracuse University. Schwab volunteers for numerous charity organizations. She also continues to support animal organizations and the prevention of people and animal abuse. Schwab is the editor and co-owner of The Social Diary.
Margo Schwab and Scott Johnston of The Social Diary Magazine are pleased to announce a partnerships with the San Diego Humane Society and SD METRO Magazine. They have also partnered with Country Friends and the San Diego American Heart Association and the Arthritis Foundation.
Margo Schwab and Scott Johnston are both members of the La Jolla Beach & Tennis Club (Margo Schwab since 1974) and both are now members of the University Club and its worldwide ClubCorp Compass Society. Margo Schwab and Scott Johnston are Police Press credentialed by the Chief of Police, William Lansdowne.
San Diego's The Social Diary would like to say a special thank you to our advertisers.
Rancho Coastal Humane Society and Jim Silveira
San Diego Symphony
SNAP - Spay and Neuter Action Project
KCM Group - Construction Management and Consulting Services
Symbolic Motor Car Company
Bowers Fine Jewelry
Juelerie - Pamela Pogue
JSylvester Estate Home Builders
Helen Woodward Animal Center sponsored by Tiffany and Jim Mahoney
San Diego Humane Society sponsored by Taylor Miller
Animal Fashion by Jordan
Giuseppe Restaurants and Fine Catering - Giuseppe Ciuffa
The University Club Atop Symphony Towers and ClubCorp - Eric Affeldt
Cafe Milano on Pearl Street La Jolla
The Marine Room - Chef Bernard Guillas
The Animal Hospital of La Jolla
Eugene Ladopoulos of Mistra Estates Olive Oil
Warning ** photos, video and writing on this site are the
2013 copyright, all rights reserved, of The Social Diary LLC and its subsidiaries including San Diego Diario Sociales - Su Conexión Con la Sociedad, no reproduction of any part or parts is allowed without written permission by Social Diary Magazine