104th Charity Ball 2013
'When You Wish Upon A Star"
More Social Diary Event Coverage ....HOME
The 104th Charity Ball at the legendary Hotel Del Coronado served up a beautiful 'When You Wish Upon A Star' theme February 16th, 2013.
The elegant ball was designed in themes of blue and stars. The true stars were the patrons who came to support the evening's beneficiary, The Peckham Center for Cancer and Blood Disorders at Rady Children's Hospital.
Among the guests there for the evening were Barbara and Dr. Bill McColl, Dotti Howe, Kathleen and Ned Buoymaster, Dulie and Dr. John Ahlering, Rita and Richard Atkinson, Vicky and Chris Eddy, Jane and Tom Fetter, Penny and Harold Dokmo, Bonnie and Scody Hage, the Charity Ball Co-Chair Kim Miller, unstoppable with an arm cast, and her husband Cary Miller, and the Charity Ball Chair Nancie Geller and her husband Marc Geller.
Nancie Geller had this to say later about the ball.
"A dazzling, glittering, star-filled evening making 'healthy wishes' come true for the children at The Peckham Center for Cancer and Blood Disorders."
Guests enjoyed a superlative dinner before the trumpets sounded, and the Wayne Foster Orchestra drew patrons away to the Grand Ballroom for dancing.....until quite late!
Fun Fact - Carley's Magical Garden at the Acute Care Pavilion located outside the Peckham Center is an inspirational and whimsical draw for children. With interactive fun like a tree house that can be crawled inside, and golden eggs hidden about. When all twelve golden eggs are found, the child can place a wish in a special golden locket on the neck of a mosaic bird named Marisa. Wishes are then later collected by the staff to better understand the needs of these special little patients.
..... by the way the garden is specially constructed with artificial grass and the like to keep the risk of infection from germs and mold to a minimum.
Be advised strictly no downloading, publishing, broadcasting, printing, or copying of photos or content. Please email purchase requests of photos you are in.
Chairman Nancie Geller ** Co-Chairman Kimberly Hill Miller ** Carol Chang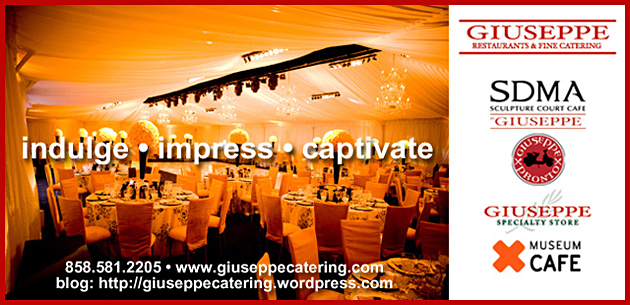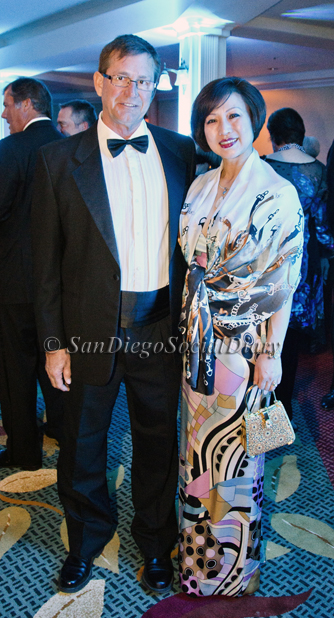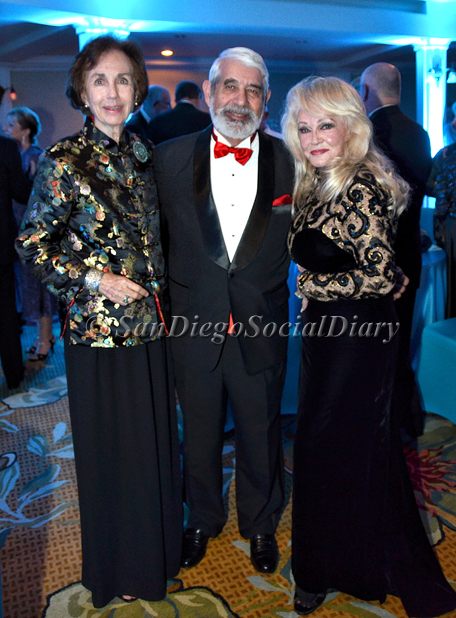 Guests from SDG&E ** Darlene Davies and Paul Marshall with Phyllis Parrish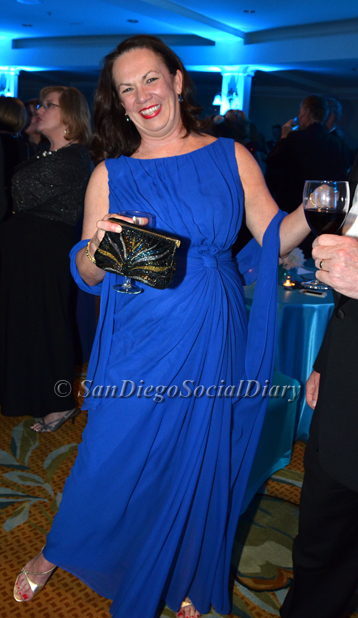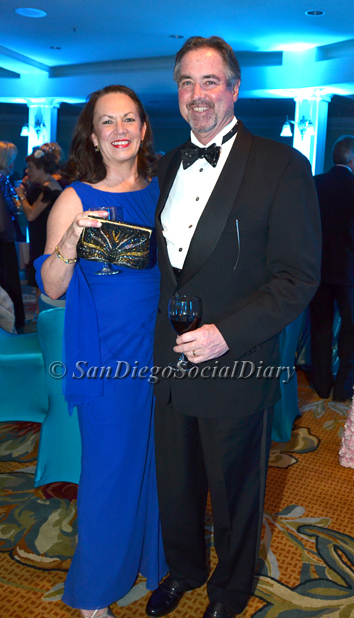 Terry Cooper in beautiful cobalt blue, and with her husband Greg Cooper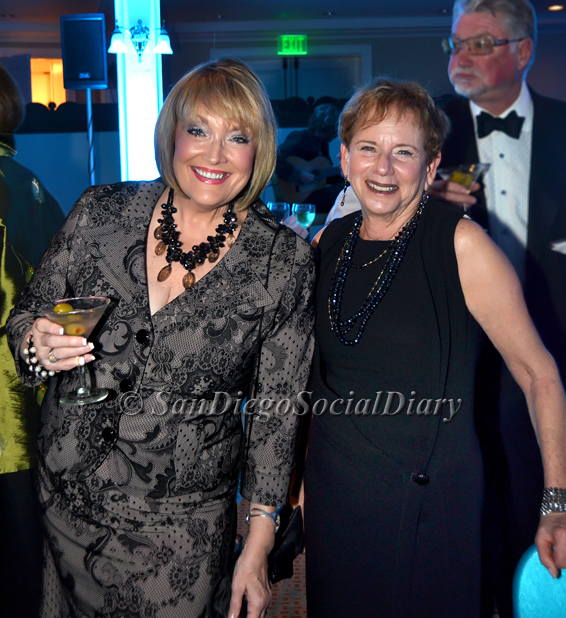 Vicky Eddy with the fun and 'perky' Sue Kalish!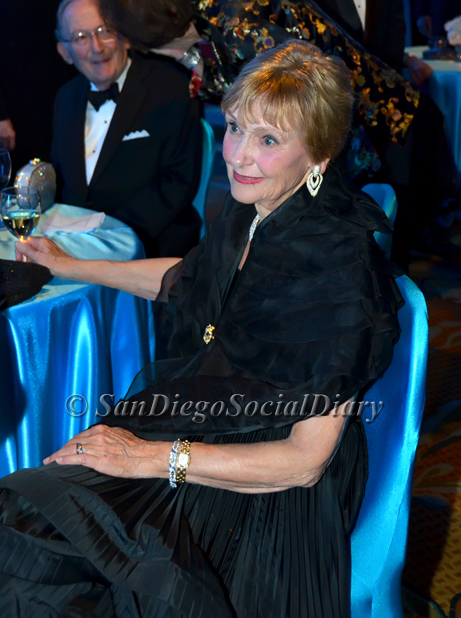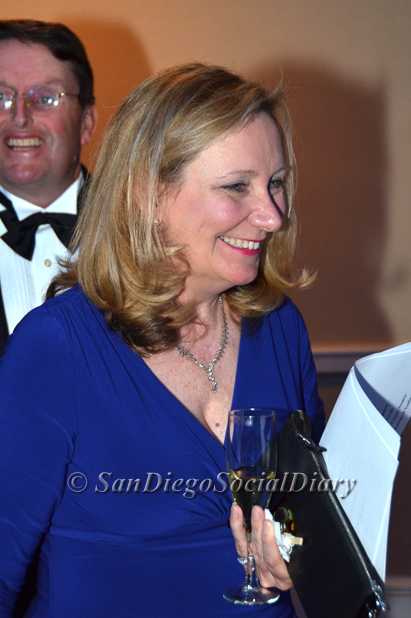 Barbara McColl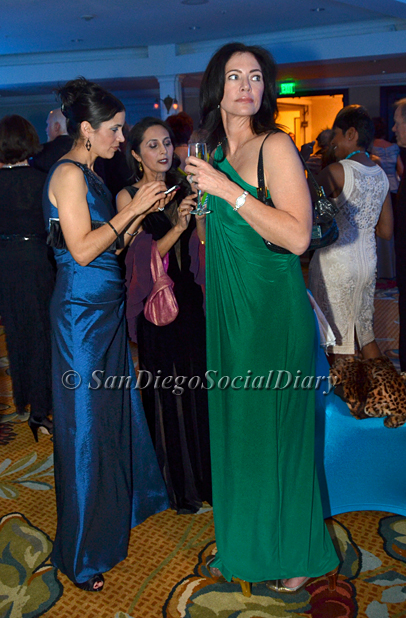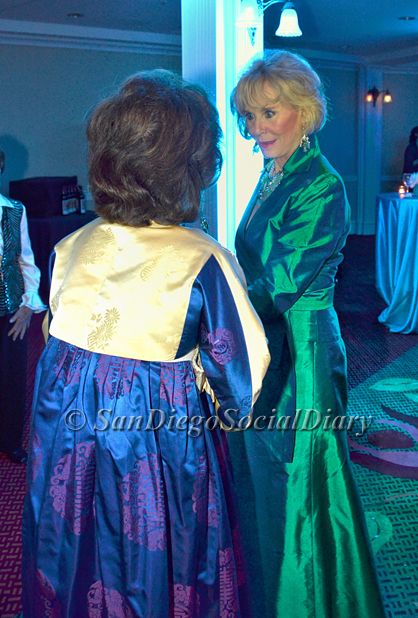 Guests in gem colors ** Sook Hansen speaking with Marilyn Fletcher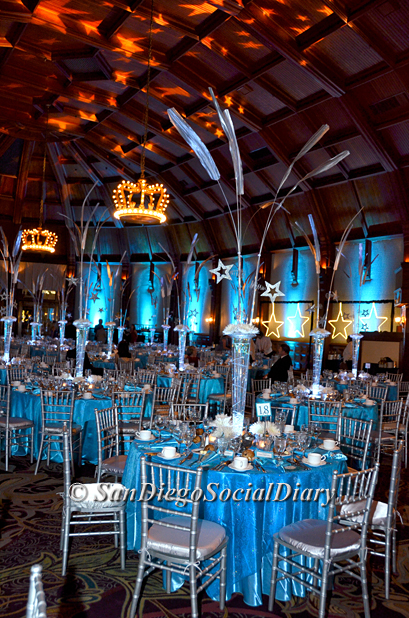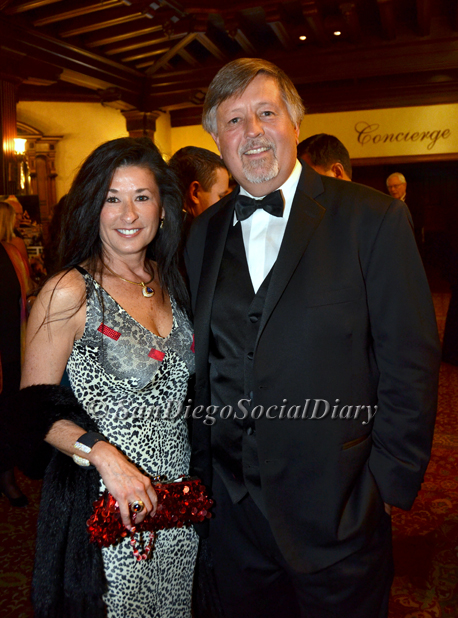 The beautiful dining room scene ** Susie and Scott Robinson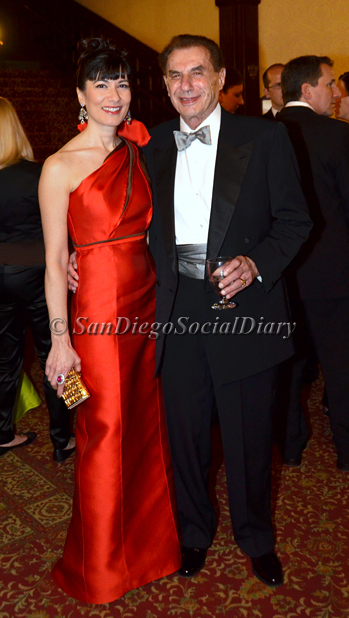 June and Neil Ash ** Emma (beautiful in Carolina Herrera) and Leo Zuckerman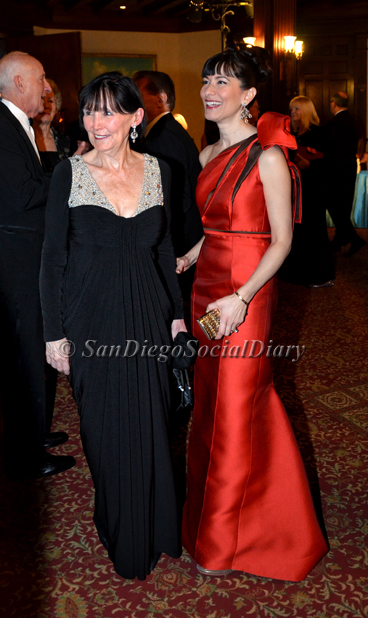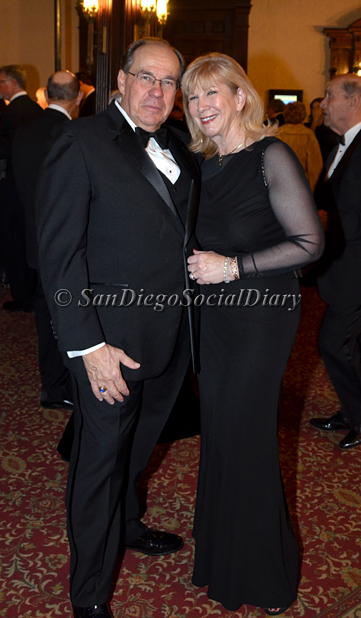 Charlotte Hogue with Emma Zuckerman ** Fred and Roxi Link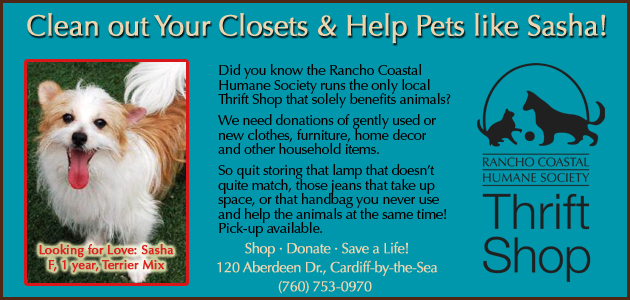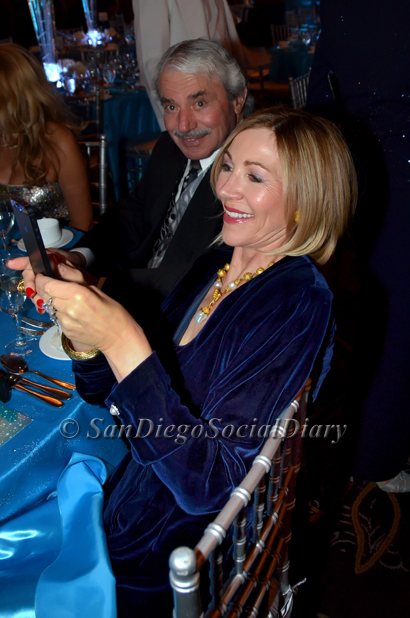 Tableside, Linda Swortwood taking cell snaps, with Art Mele in the background ** Linda Swortwood with Terry Mele
Anne Evans with Robert Gleason ** Co-Chairman Kimberly Hill Miller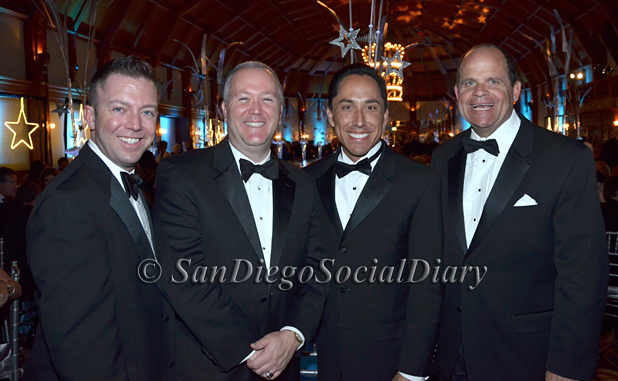 Marc Matys and Robert Gleason, with Todd Gloria, and Bill Evans of the Lodge at Torrey Pines
Follow us on Twitter twitter.com/SocialDiaryMag
Follow us on Facebook facebook.com/#!/margo.schwab
More Social Diary Event Coverage ....HOME
reported and photographed by Margo Schwab
publishing support and photoshopping by Scott Johnston
Please join us for fun informative updates on Twitter and Facebook

The Town Gossip
Happy Reflections of The Charity Ball in 2005!!
Doug and Marilyn Sawyer ** Dr. Tom Waltz and Nell Waltz ** Rosemary Rodger with Fran Golden
Anne Middleton ** Ken and Fran Golden (Fran is wearing Badgley Mischka) ** Claudia Allen (Ralph Lauren chatting with Virginia Monday
Email Commentary to be added
email SDSocialDiary@gmail.com
* Margo Schwab, MBA, more formally known as Margaret E. Schwab, has produced, written, interviewed and photographed for various media organizations since 1989. Schwab attended Holton Arms School, La Jolla Country Day School and La Jolla High School. Schwab has a B.A. from Scripps College, spent a business internship with S.A.I.C., Science Applications International Corporation, and earned a Masters of Business degree, M.B.A., from the University of San Diego by way of Claremont Graduate School . Schwab additionally took college courses from Harvard University, and Syracuse University. Schwab volunteers for numerous charity organizations. She also continues to support animal organizations and the prevention of people and animal abuse. Schwab is the editor and co-owner of The Social Diary.
Margo Schwab and Scott Johnston of The Social Diary Magazine are pleased to announce a partnerships with the San Diego Humane Society and SD METRO Magazine. They have also partnered with Country Friends and the San Diego American Heart Association and the Arthritis Foundation.
Margo Schwab and Scott Johnston are both members of the La Jolla Beach & Tennis Club (Margo Schwab since 1974) and both are now members of the University Club and its worldwide ClubCorp Compass Society. Margo Schwab and Scott Johnston are Police Press credentialed by the Chief of Police, William Lansdowne.
San Diego's The Social Diary would like to say a special thank you to our advertisers.
The Real Real - Luxury Designer Consignment
Bowers Fine Jewelry
La Jolla Cosmetic Laser Clinic
ARTS - A Reason to Survive
HG Motorsports
Eclat Catering and Home Delivery by Chef Athanasia Ampelas
Margaret's The Couture Cleaners
Donovan's - America's Best Steak & Chop House, Prime Seafood Too!
PAWS - Helping People Helping Pets
Helen Woodward Animal Center sponsored by Taylor Miller
H. Moradi Estate and Fine Jewelry on Prospect Street
San Diego Public Library Foundation
Rancho Coastal Humane Society
San Diego Humane Society
Hot Rock Jewelry
San Diego Museum of Art
Heinz Geitz Autohaus
Smaha Law - Estate and Business Attorney John Smaha
Animal Fashion by Jordan
Juelerie by Pamela Pogue
The Museum of Contemporary Art San Diego
Giuseppe Restaurants and Fine Catering
The University Club Atop Symphony Towers and ClubCorp
WineSellar & Brasserie - featuring the Gary Parker Wine Club
Cafe Milano on Pearl Street La Jolla
The Marine Room
Ark Antiques
Extreme Pizza in La Jolla
The Animal Hospital of La Jolla
Eugene Ladopoulos of Mistra Estates Olive Oil
Warning ** photos, video and writing on this site are the
2013 copyright, all rights reserved, of The Social Diary LLC and its subsidiaries including San Diego Diario Sociales - Su Conexión Con la Sociedad, no reproduction of any part or parts is allowed without written permission by Social Diary Magazine