Leonard Simpson's Best Dressed
..... a '10!!'
More Social Diary Event Coverage ....HOME
It was a '10' on many fronts as the 4th Annual Leonard Simpson's 10 Best Dressed was celebrated in La Jolla Farms December 5th, 2011 at the swanky Atoll themed home of Ramin Pourteymour.
Over 500 black tie fashionably dressed guests arrived to applaud fashionable givers to the community.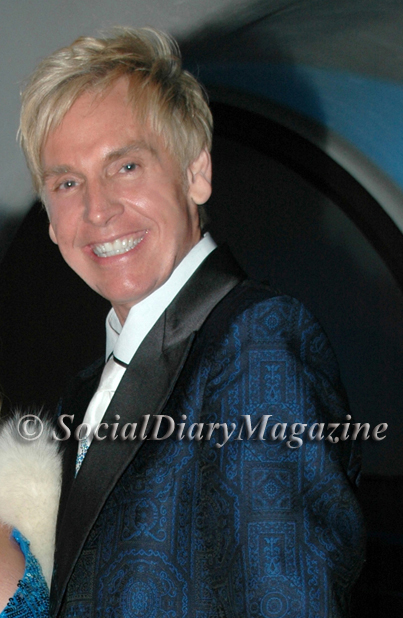 Leonard Simpson, Co-Founder of the 10 Best Dressed Awards, and 'Style Guy' of Fashion Forward
The 10 best-dressed women are: Joan Burton, Dolores Clark, Suzanne Figi, retired 2-star Navy Admiral Ronne Froman, real estate's Maxine Gellens, Christy Macfarlane, Virginia Monday, Jane Ottenstein, Celeste Johnson, and Brandi McClain.
The 10 best-dressed men are Don Breitenberg, Peter Ferrantelli, Ross Grano, Gene W. James, San Diego Police Department Assistant Chief Boyd Long, Gilbert E. Meza, Jeff Mueller, Michael Stoff, Steven B. Thornton, and Robert E Wailes, MD.
The evening benefited the 10 organizations chosen for this year. They are: The Arc of San Diego, Kids Korps, Big Brothers Big Sisters of San Diego County, Home Start, NSW SEAL Family Foundation, San Diego Center for Children, San Diego Food Bank, San Diego Police Historical Association, St. Madeleine Sophie's Center, and the United Way.
Guests enjoyed poolside cocktails with swimmingly clad and muscled mermen. There were beautiful mermaids too.
Very appropriate for the Underwater Fantasy / 2,000 Leagues Under the Sea theme.
Sushi on the Rock appetizers were enjoyed, and so too were the fabulous tunes of David Patrone.
Guests enjoyed an artistic 'music box' performance by a 1800's clad in white model, and fashions by Mia Bella Gowns Couture, couture clothes by Celeste Boutique in Rancho Santa Fe, and designer Sharon Planche's collection from France.
Leonard Simpson and Sally B. Thornton co-founded this Best Dressed event 4 years ago with Leonard adding his trademark 'fashion pizzazz.'
A '10' on many fronts!
p.s. - a few of the auction items....
KidsKorp - donation was by musicians Geno O. Cole and Ronnie Nash - 2 hour session.
Arc of San Diego - Diamond Boutique donated a 24" lady's turquoise & beaded necklace.
Big Brother/Big Sisters - comedy theater party for 25 with comedians Mal Hall/David Novin.
Home Start - Dinner for 6 by Top Chef Christy Bell by Dinner By David Catering.
Naval Special Warfare/SEAL Family Foundation - shawl collare By Graf
St. Madeleine Sophie's Center - diamond encrusted blue sapphire ring by designer Michael Collins of La Mesa.
San Diego Center for Children - Pamela Pogue 30" long strand freshwater pearls,Swarovski crystals,in sterling silver.
San Diego Food Bank - Dinner for 10 by a trio of San Diego culinary professionals. Chef Tricia McCormack, restaurateur/caterer Chef Candy Wallace, International instructor Maria Gomez Laurens.
San Diego Police Historical Association - a private tour & ride-a-long with San Diego Police Department's Assistant Chief of Police Boyd Long.
United Way-Acrylic abstract expressionist painting by renowned artist David Rollins.

Be advised strictly no downloading, publishing, broadcasting, printing, or copying of photos or content. Please email purchase requests of photos you are in.
Enjoy the Photos!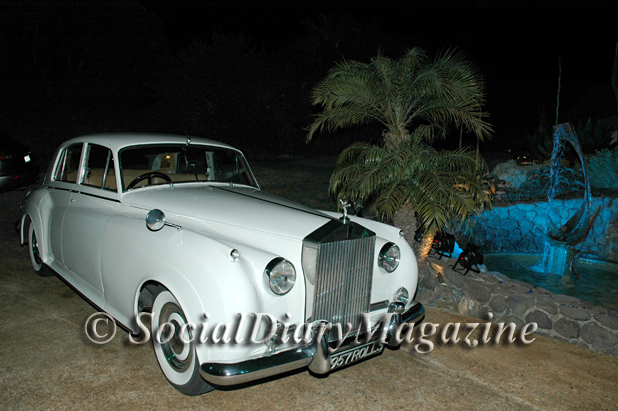 At the driveway entrance....
_________________________________________________________________________________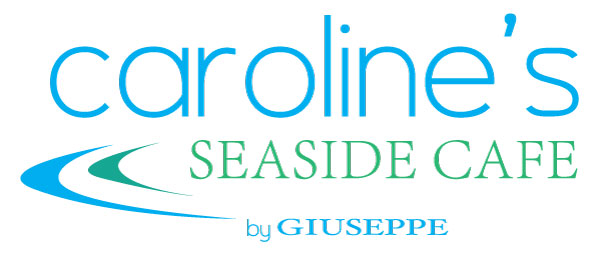 _________________________________________________________________________________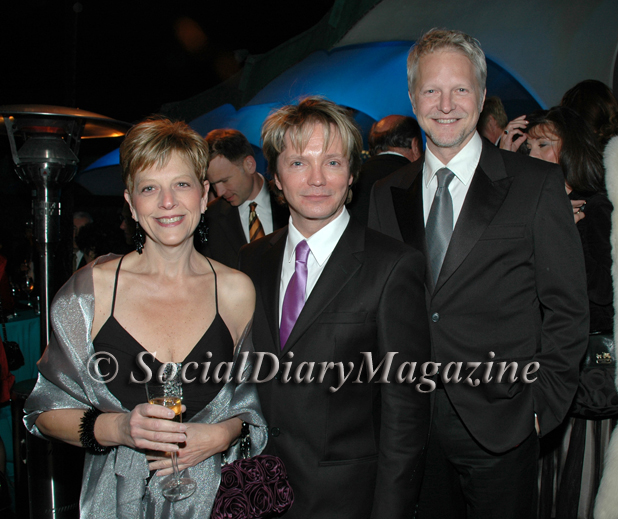 Catherine Eix with Jeremy Mariage and Bob Eix, Catherine's brother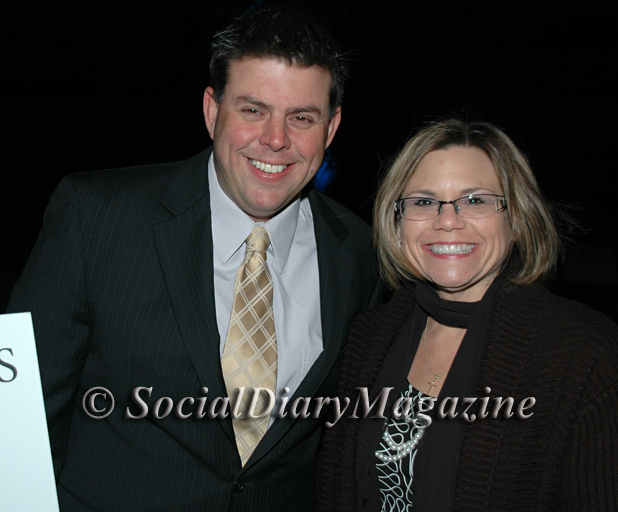 St. Madeleine Sophie's Center Executives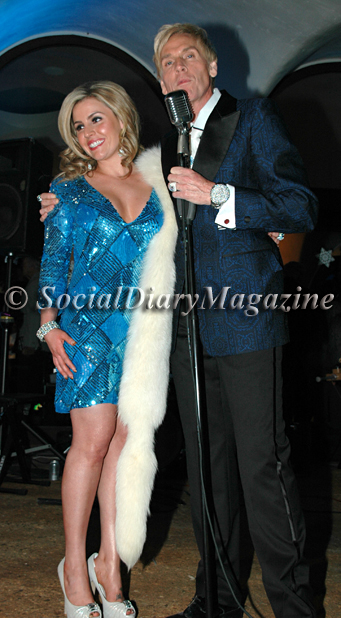 Event Co-Founder Leonard Simpson announcing awardees, with his Fashion Forward Vice President and daughter, Brittany Simpson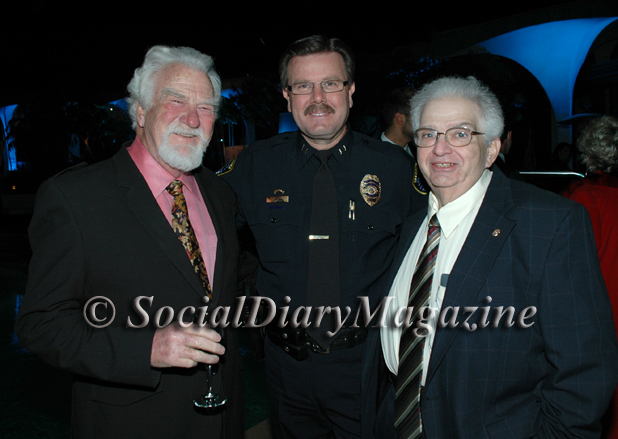 Best Dressed and San Diego Police Department Assistant Chief Boyd Long (center) with friends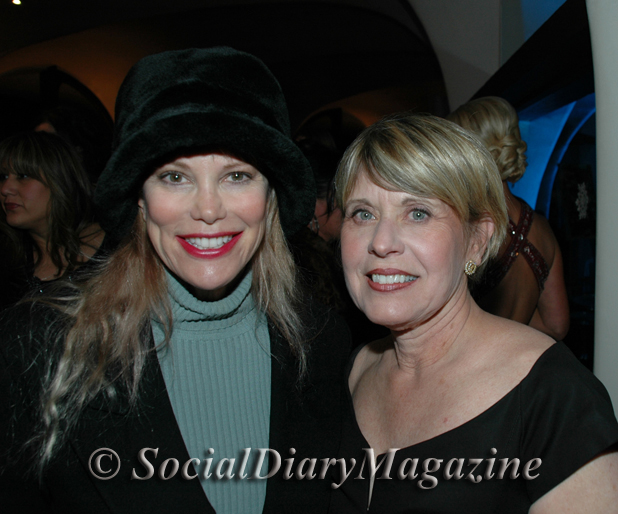 Margo Schwab with awardee Ronne Froman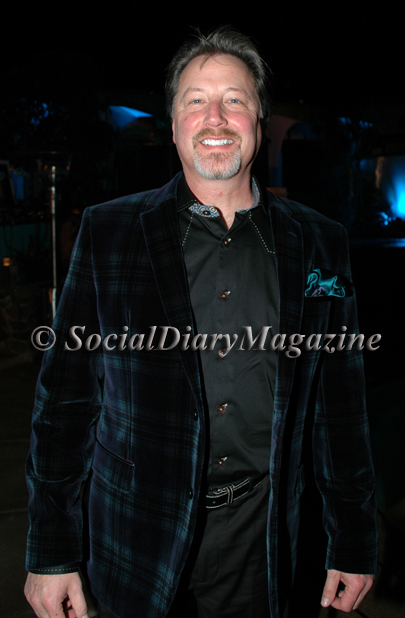 Best Dressed Jeff Mueller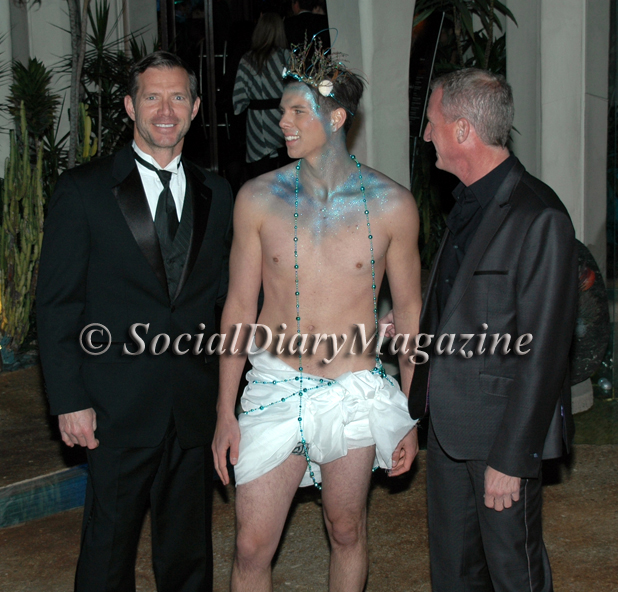 DNA blessed guests with model ....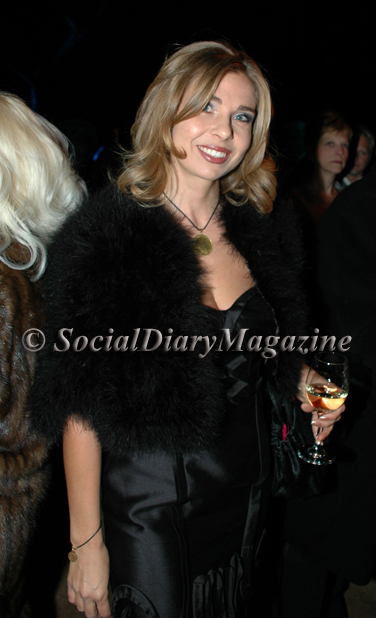 Vassya Valenti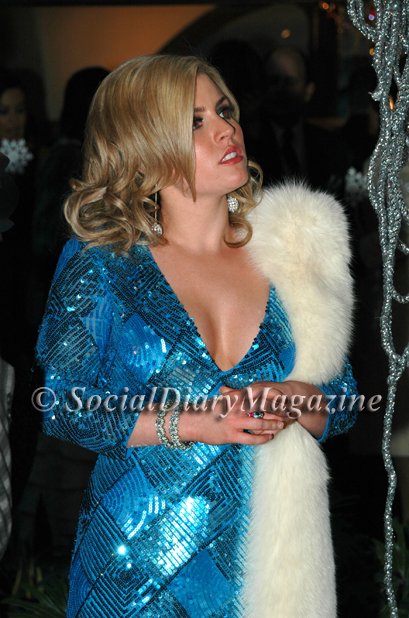 Brittany Simpson, pretty in blue
Nancy O'Connor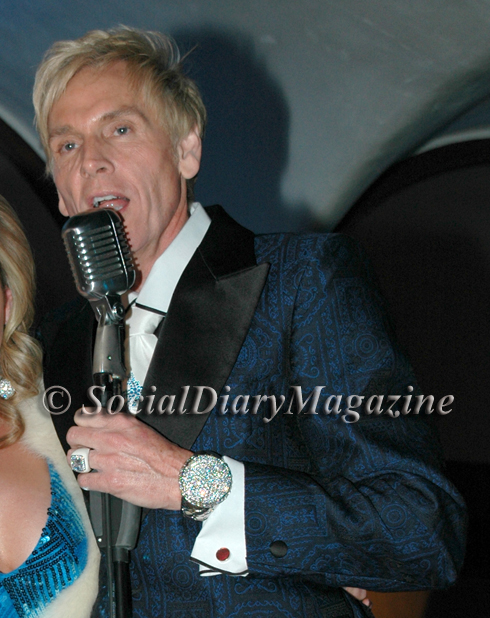 Leonard Simpson 'Blinging It' On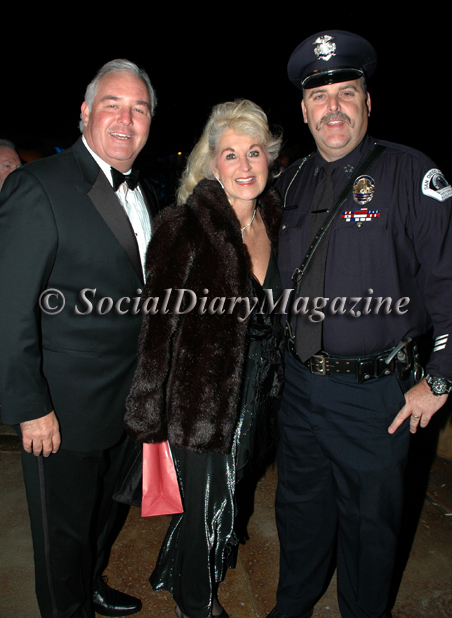 10 Best Dressed's Ross Grano with Cheryl Mitchell of St. Madeleine Sophie's Center, and SDPD's Ed LaValle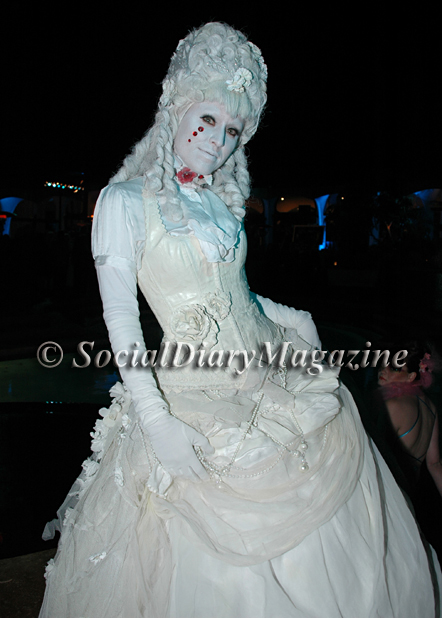 Performance Model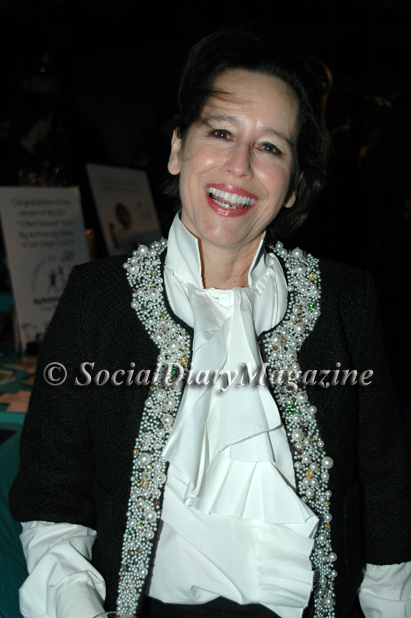 Leslie Meads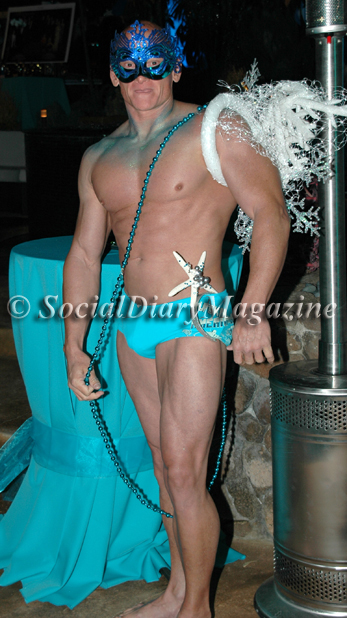 A muscled mermen....now that's a statement!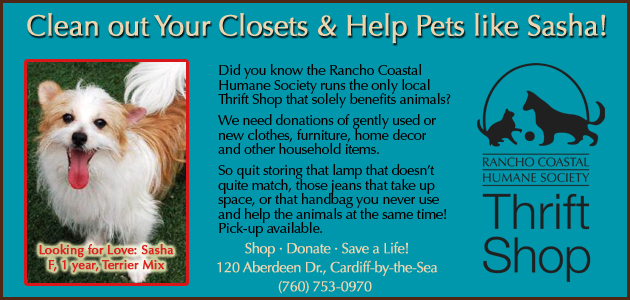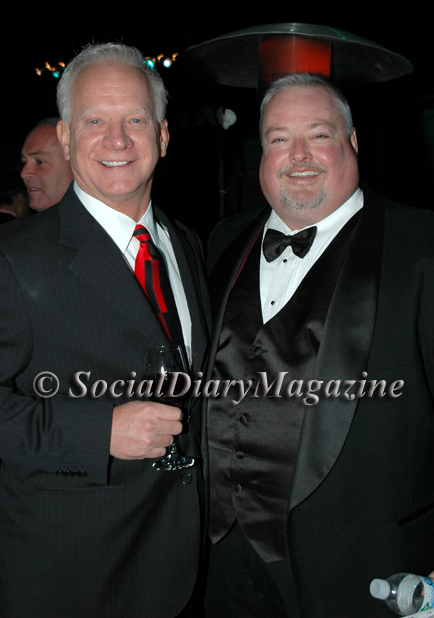 Stephen Sheedy with auction announcer Steve Lewandowski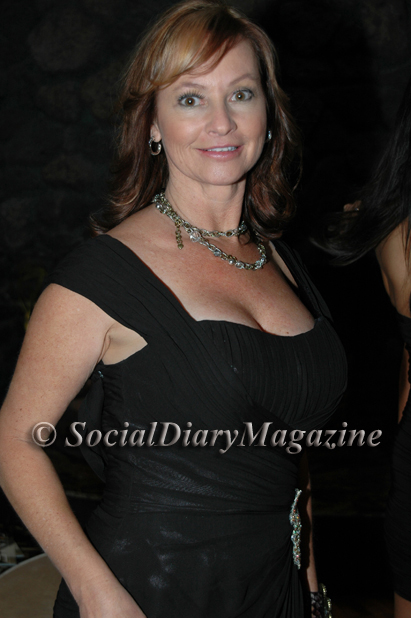 Heather Winfield of sponsor Fine magazine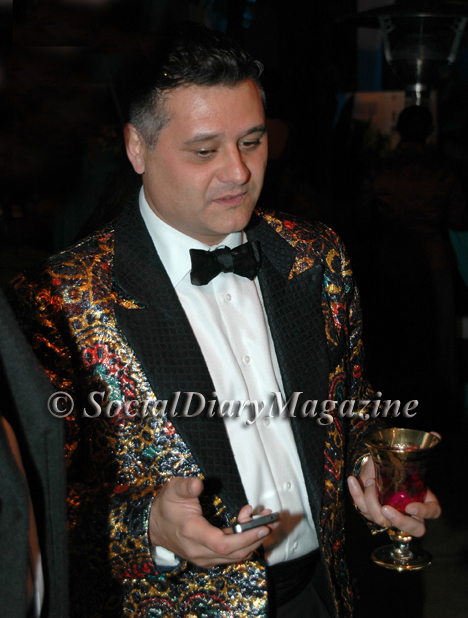 Host Ramin Pourteymour ....love that jacket!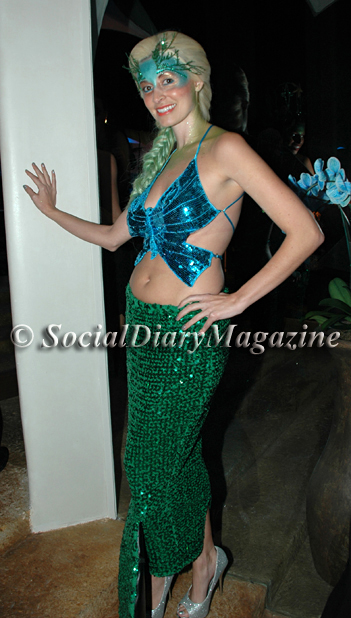 A beautiful Mermaid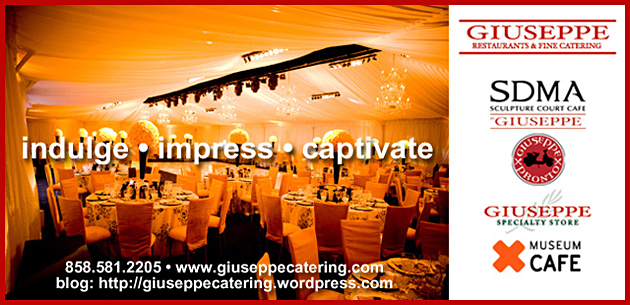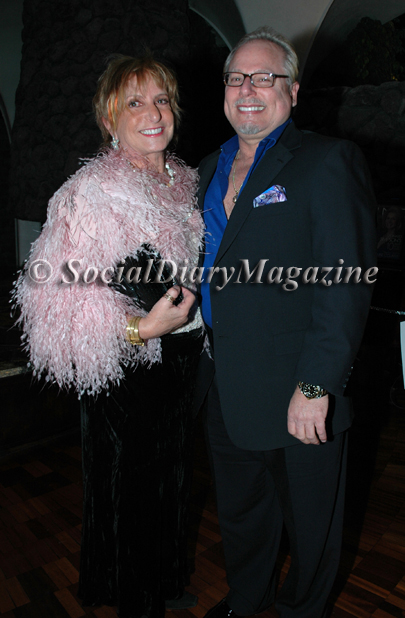 Suzanne Figi and Clinton Walters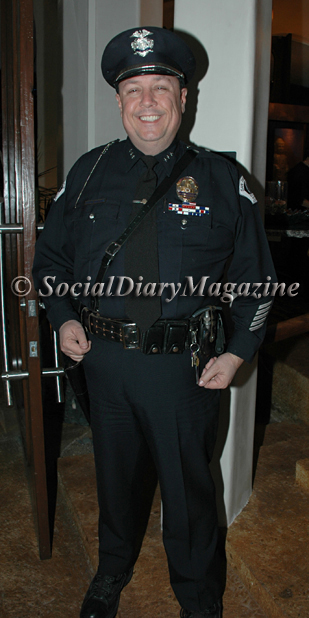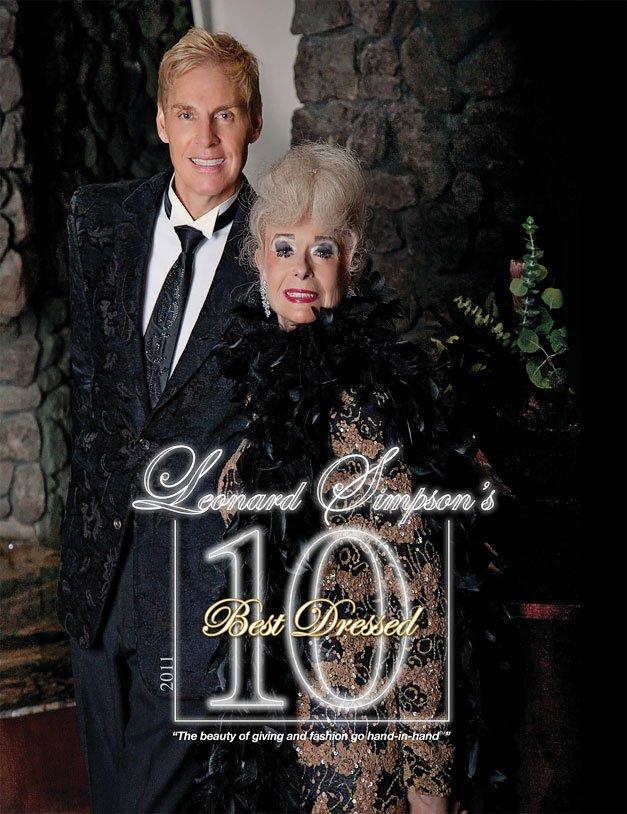 Leonard Simpson with founding chair Sally B. Thornton
Each year Leonard Simpson organizes his 10 Best Dressed awards. 10 Males and 10 Females are recognized not simply for their fashionable sense but more importantly for their giving spirit. They are being acknowledged for their philanthropic efforts throughout the year. Along with the awards, Leonard Hosts a Fashion ForwardTM fashion show.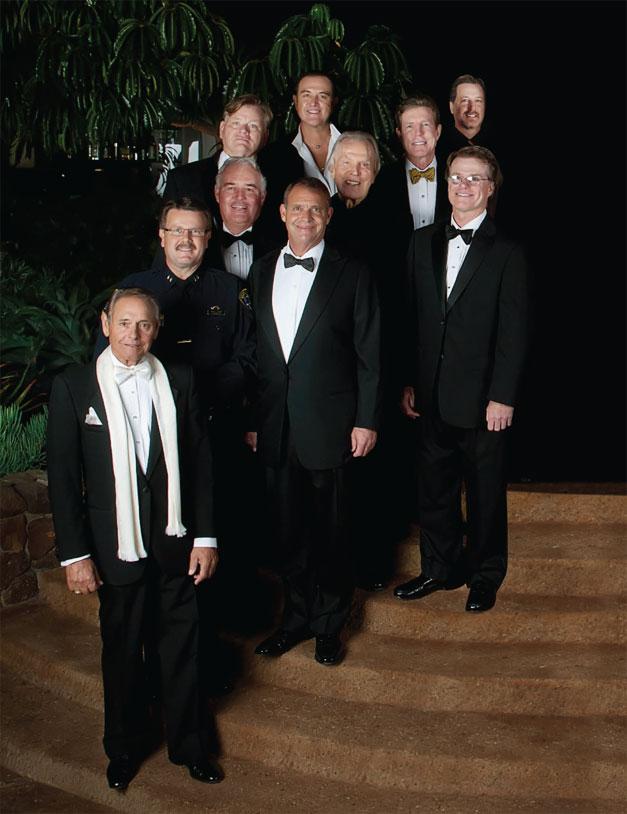 Winners Honored For Their Charitable Giving
Top Row: Gilbert E. Meza, Jeff Mueller
Second Row: Gene W. James, Robert E. Wailes, MD
Third Row: Ross Grano, Don Breitenberg, Steven B. Thormton
Fourth Row: San Diego Police Department Assistant Chief Boyd Long, Michael Stoff
Bottom Row: Peter Ferrantelli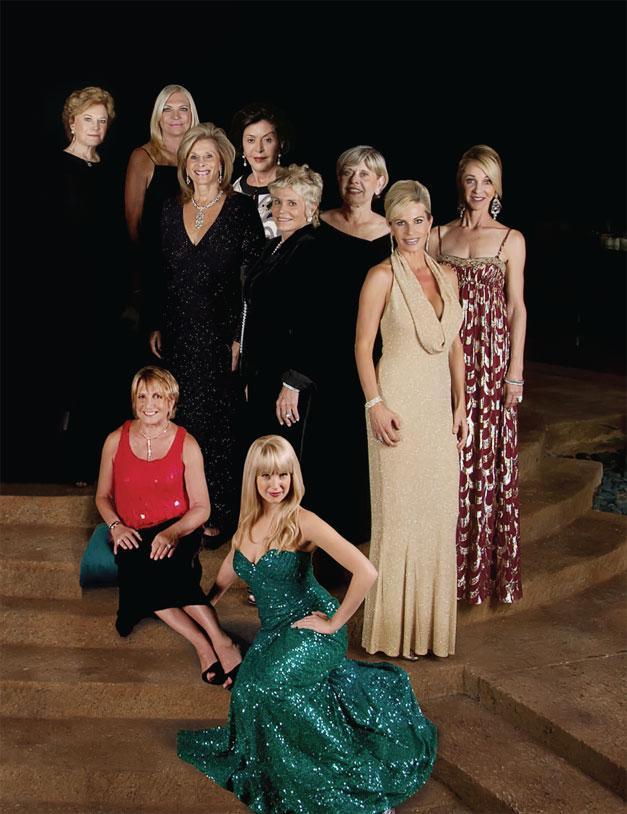 Winners Honored For Their Charitable Giving
Top Row: Virginia Monday, Joan Burton, Dolores Clark
Second Row: Maxine Gellens, Ronne Froman Radm
Third Row: Jane Ottenstein, Celeste Johnson, Christy Macfarlane
Sitting: Suzanne Figi, Brandi McClain
Photographer for last 3 photos - William Daniels
Fashion Stylist for 10 Best group photos - Leonard Simpson of Fashion Forward
More Social Diary Event Coverage ....HOME
reported and photographed by Margo Schwab
web technical support by Scott Johnston
Please join us for fun informative updates on Twitter and Facebook

The Town Gossip
Very proud that once again that Kima is the Arthritis Ambassador ... please make sure to stretch and move to keep arthritis away!
Email Commentary to be added
email TheSocialDiary.com
* Margo Schwab, MBA, more formally known as Margaret E. Schwab, has produced, written, interviewed and photographed for various media organizations since 1989. Schwab attended Holton Arms School, La Jolla Country Day School and La Jolla High School. Schwab has a B.A. from Scripps College, spent a business internship with S.A.I.C., Science Applications International Corporation, and earned a Masters of Business degree, M.B.A., from the University of San Diego by way of Claremont Graduate School . Schwab additionally took college courses from Harvard University, and Syracuse University. Schwab volunteers for numerous charity organizations. She also continues to support animal organizations and the prevention of people and animal abuse. Schwab is the editor and co-owner of The Social Diary.
Margo Schwab and Scott Johnston of The Social Diary Magazine are pleased to announce a partnerships with the San Diego Humane Society and SD METRO Magazine. They have also partnered with Country Friends and the San Diego American Heart Association and the Arthritis Foundation.
Margo Schwab and Scott Johnston are both members of the La Jolla Beach & Tennis Club (Margo Schwab since 1974) and both are now members of the University Club and its worldwide ClubCorp Compass Society. Margo Schwab and Scott Johnston are Police Press credentialed by the Chief of Police, William Lansdowne.
San Diego's The Social Diary would like to say a special thank you to our advertisers.
Eclat Catering by Athanasia Ampelas - Home Delivery Availabe Too
The Arthritis Foundation
Nicole Miller Boutique at The Forum in Carlsbad
Lizz Russell Couture Designed Gowns and Purses
Diana Cavagnaro's Designer Millinery
Animal Fashion by Jordan
Juelerie by Pamela Pogue
The Museum of Contemporary Art San Diego
Giuseppe Restaurants and Fine Catering
The University Club Atop Symphony Towers and ClubCorp
Leslie Newman Clark - La Jolla Acupuncture
WineSellar & Brasserie - featuring the Gary Parker Wine Club
Cafe Milano on Pearl Street La Jolla
Extreme Pizza in La Jolla
Neptunic Sharksuits
The Animal Hospital of La Jolla
Eugene Ladopoulos of Mistra Estates Olive Oil
Warning ** photos, video and writing on this site are the
2011 copyright, all rights reserved, of The Social Diary LLC and its subsidiaries including San Diego Diario Sociales - Su Conexión Con la Sociedad, no reproduction of any part or parts is allowed without written permission by Social Diary Magazine