Cohn's host 'Spaghetti Western' at Ballena Vista Farm
More Social Diary Event Coverage ....HOME
Karen and Don Cohn with their son Jonathan invited guests to join them for; THE GOOD - food and drink, THE BAD - women, and THE UGLY - unrestricted gambling and line dancing..... y'all. All at their fabulous Ballena Vista Farm in Ramona.
Themed the Cohn's Spaghetti Western Party, party goers came in chic jeans, comfy cowboy boots of a fancy nature and enjoyed an over the top BBQ by Giuseppe's Fine Catering, and line dancing to singer Eve Sellis's tunes.
Among the 'ranch sorts for a day' there were Debbie Turner and Conrad Prebys, Lael and Jay Kovtun, Joan and Irwin Jacobs, Lori and Bill Walton, Lee Clark and Jerry Pikolysky, Sharon and Sami Ladeki, Mary Beth Adderly and Richard Wright, Mary Lyman, Jennifer and Richard Greenfield, Kathleen and Tim Kruer, and Barbara Bloom.
More there included Valerie and Harry Cooper, Linda and Don Swortwood, and Denise and Bertrand Hug. They all had just returned from a major jaunt to Europe.
Ranch dog Max was on hand too....enjoying all the festivities.
The Cohns offered up quite the spread. There were freshly blended Margaritas, fresh Chino Farms crudites with Giuseppe's secrets dippings, and of course there were the race horses on view including one brand new foal who shares the same birthday as Marilyn Monroe, ie June 1st.
Well 'Some Like It Hot' as guests wound their way up to the Cohns' spectacular new ranch home and a pool side spread.
There was a Pasta Station with mouth watering Italian dishes like Farfalle with Duo of Sauces, Creamy Hazelnut Pesto and Fresh Tomato Basil Marinara, a Salad Station.... loved the Summer Watermelon Salad, the Dessert Station with Gelato, Fudge Brownies and Summer Stone Fruit Cobbler with Streusel Topping. And yes, food maestro Giuseppe Ciuffa got in the mode and wore a cowboy hat too.
Jim Lennox of Pacific Event Productions served as the event producer.... and he did so to a Texas 't.'
Party goers eventually went homeward while spectacular horses Tribal Rule, Benchmark, Dixie Chatter and Idiot Proof looked on, and 'Recap'-ed the day.
Be advised strictly no downloading, publishing, broadcasting, printing, or copying of photos or content. Please email purchase requests of photos you are in.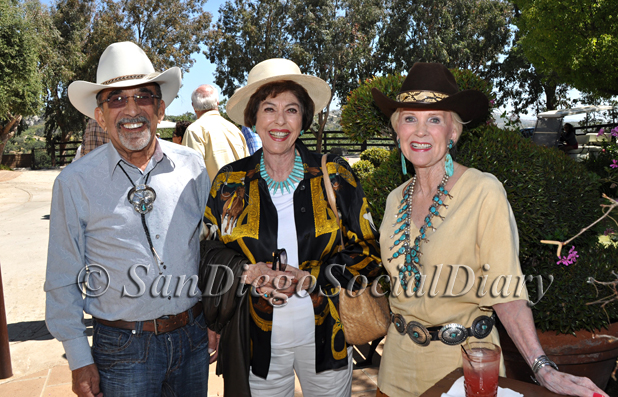 Horse folk Jay Kovtun, Barbara Bloom, and Lael Kovtun with 'purty' Indian Squash Blossom Necklace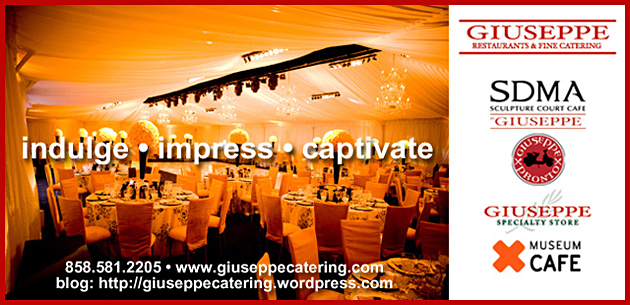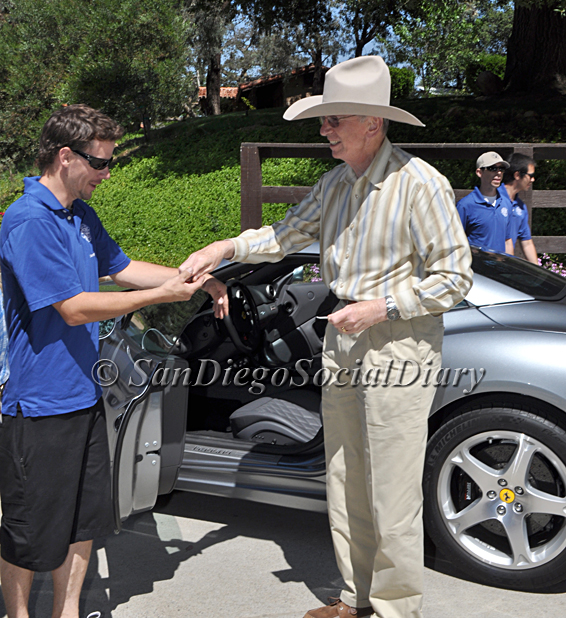 Irwin Jacobs in a 10 gallon hat getting off his horse named 'Ferrari!'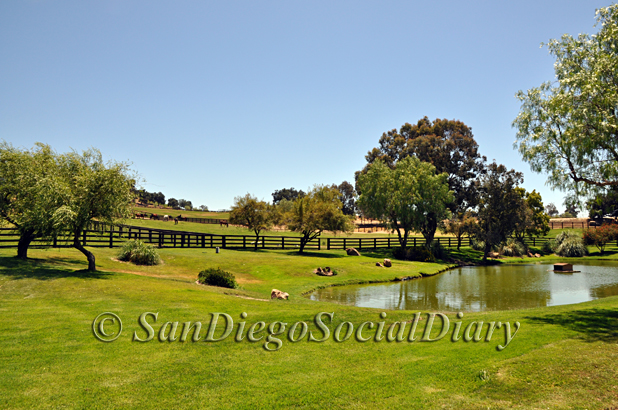 The resplendent pastures at Ballena Vista Farm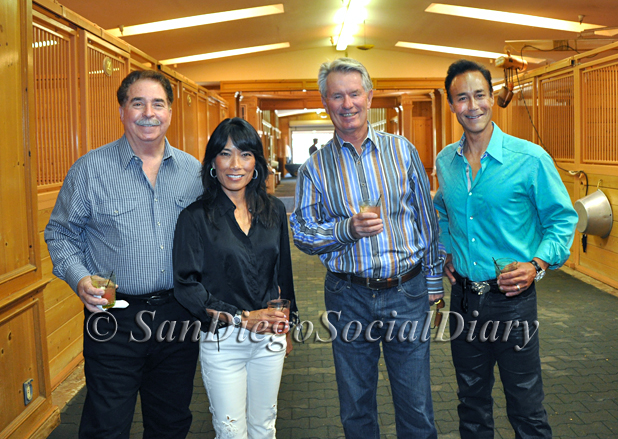 Richard and Jennifer Greenfield with Tim Kruer and Scott Johnston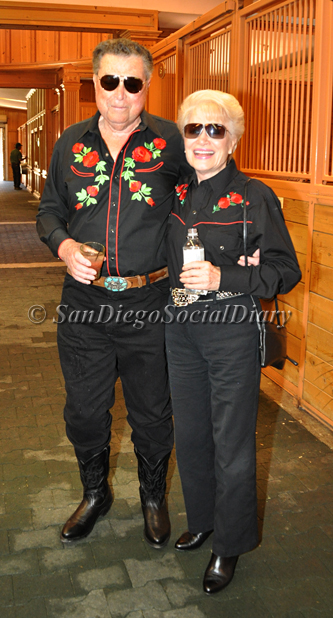 Alberta Feurzeig with friend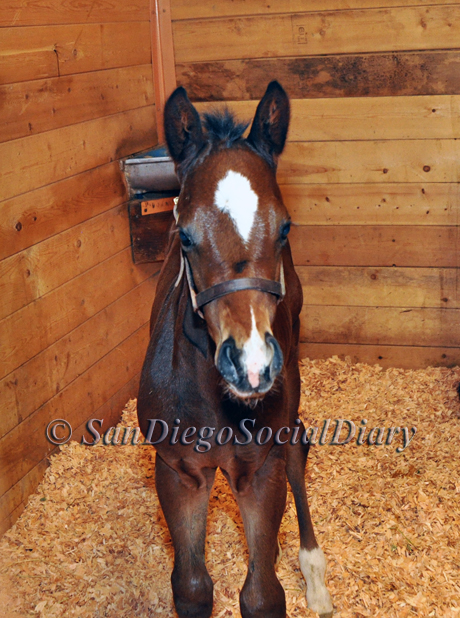 Above and Below, a beautiful foal that was born June 1st!....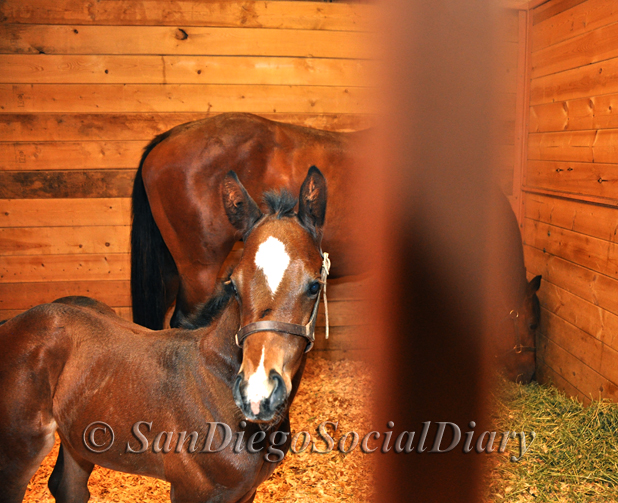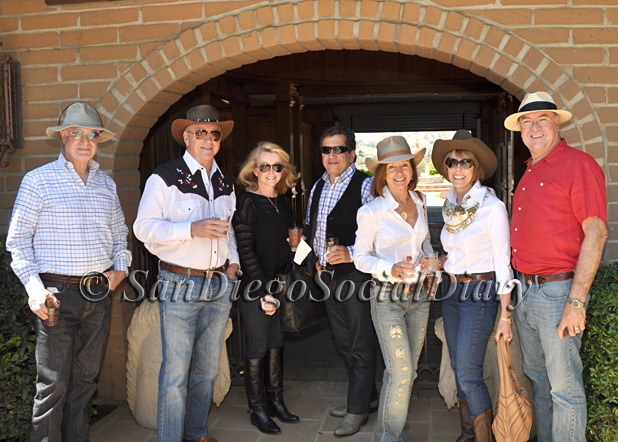 Amongst the mix, Bob Doede, Noni and Drew Senyei, Kathleen Kruer, Nina Doede, and Gonzalo Ballon-Landa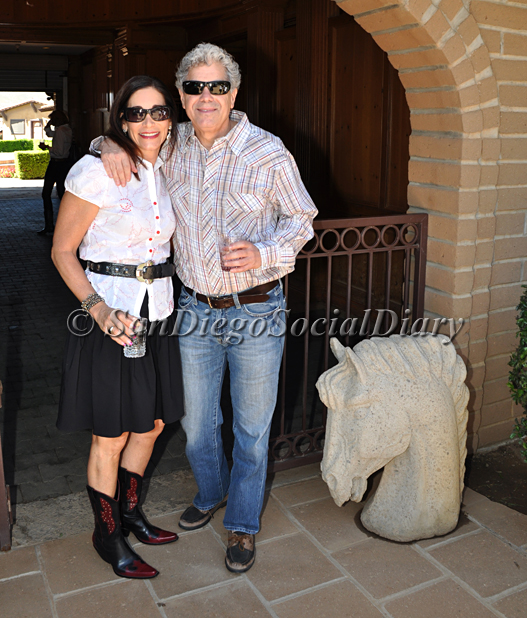 Tamara Strauss and Todd Frank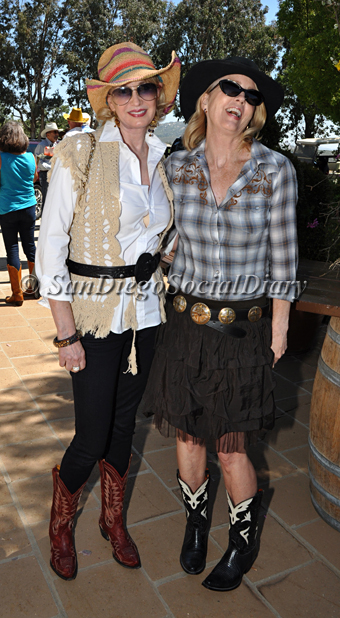 The long legged fillies Mary Lyman and Sheryl White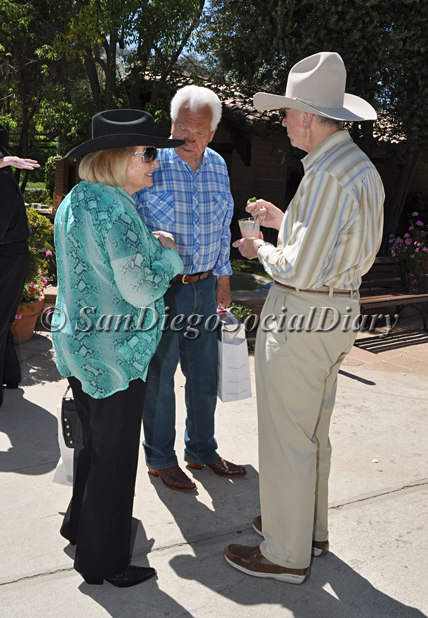 Joan and Irwin Jacobs (with appropriate cowboy hats) saying hello to host Don Cohn
Richard Wright and Mary Beth Adderly with Debbie Turner and Conrad Prebys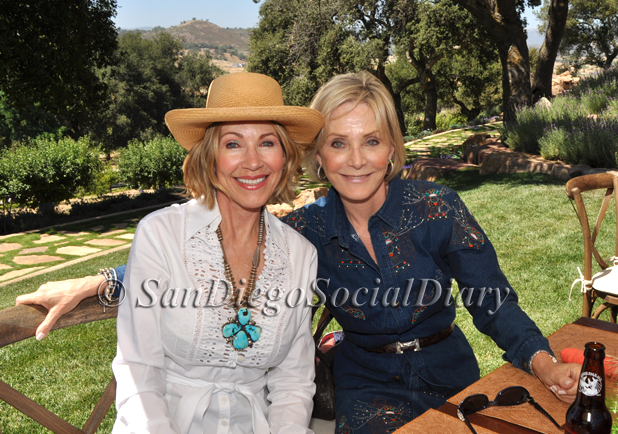 Linda Swortwood and Lee Clark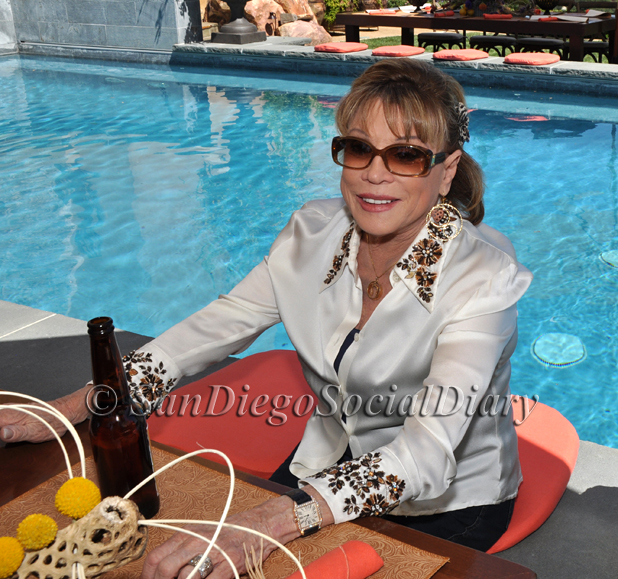 Rusti Bartell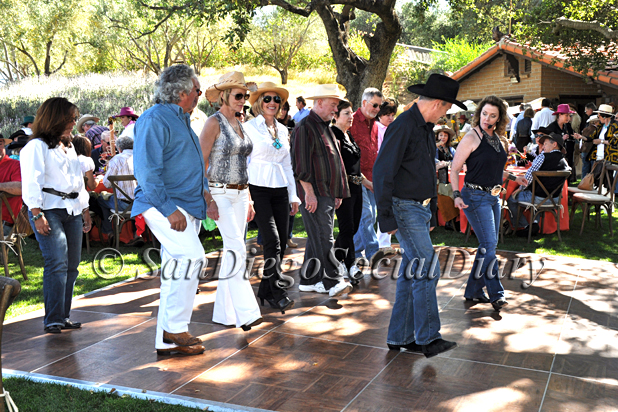 Line dancing fun with Eve Sellis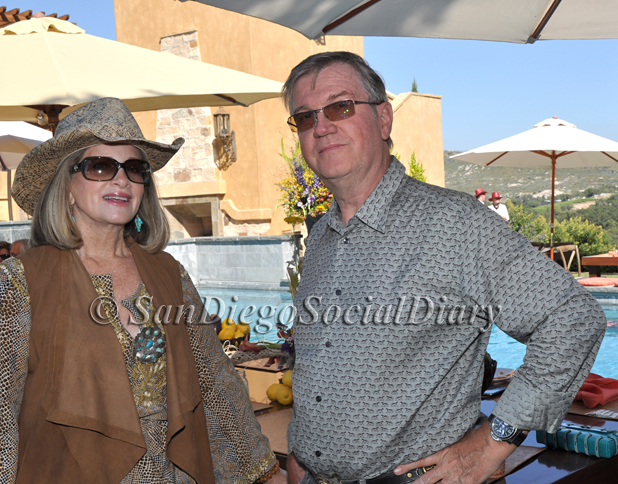 Sharon Ladeki catching up with Jerry Pikolysky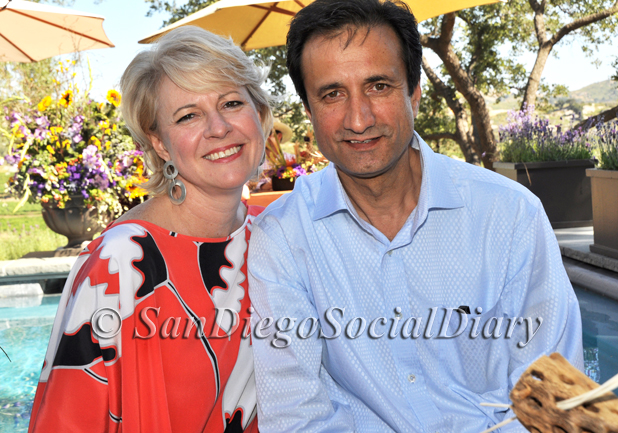 Pauline Beausoleil and Hossein Moradi of H. Moradi Estate and Fine Jewelry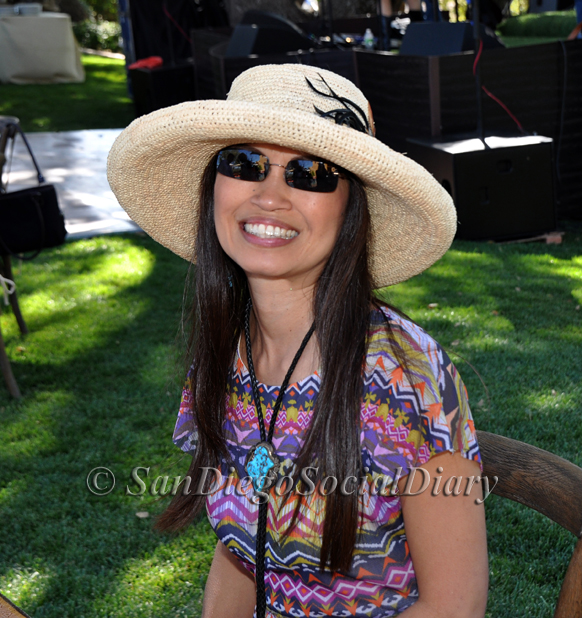 Lori Walton, animal and arts supporter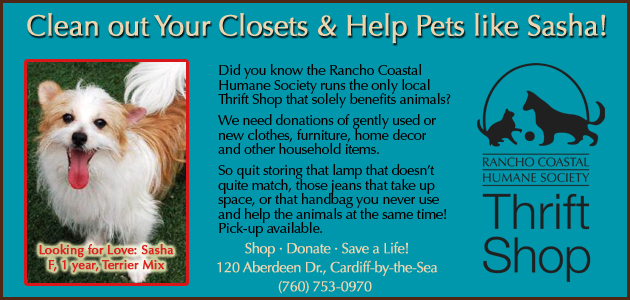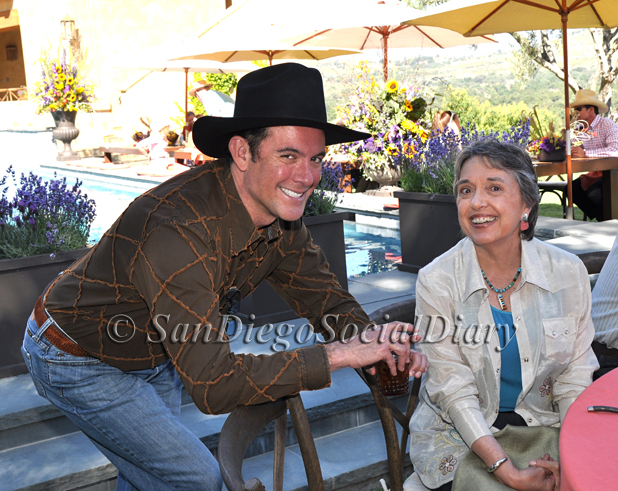 'Cowboy' Pete Cooper with Pam Fuson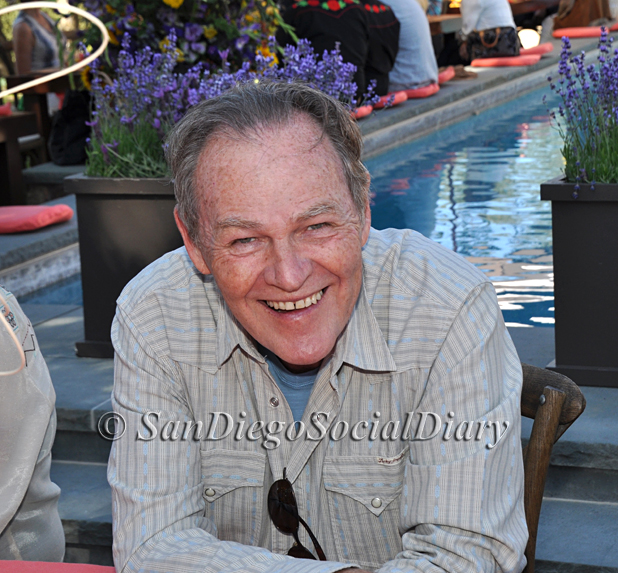 'Sheriff' Hal Fuson
Real ranchers, Stuart and Sheri Jamieson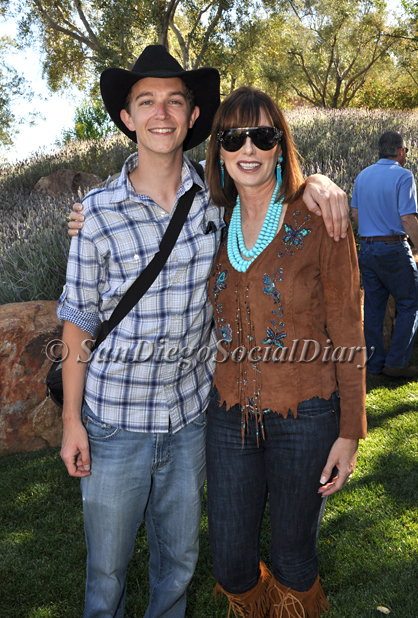 Jonathan Cohn with Valerie Cooper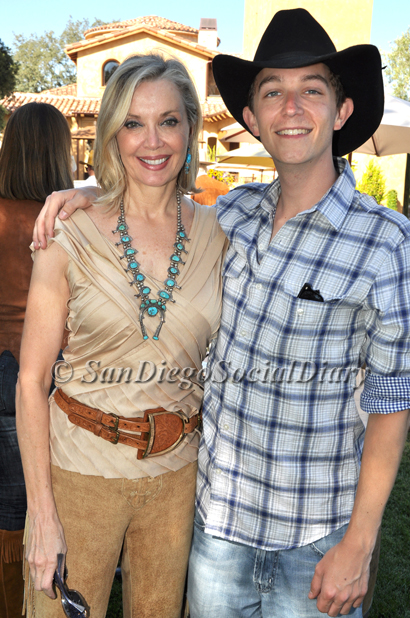 Karen Cohn with her son Jonathan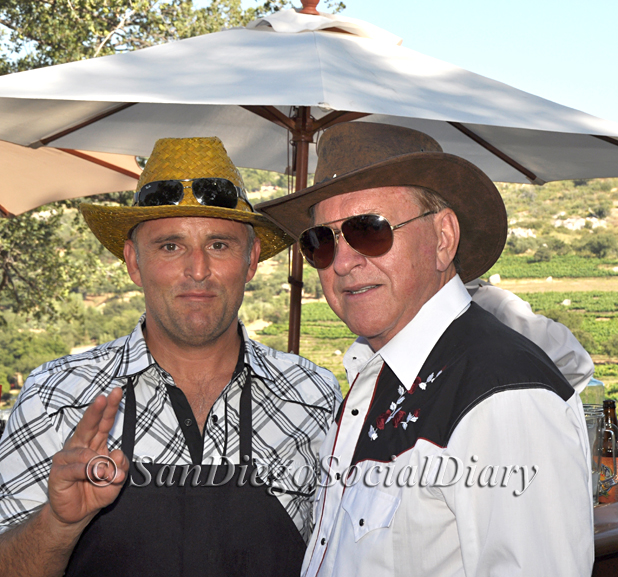 Top Chef and Caterer Giuseppe Ciuffa of Giuseppe's Fine Catering with Bob Doede
Below, a peak at the Ballena Vista Farm ranch house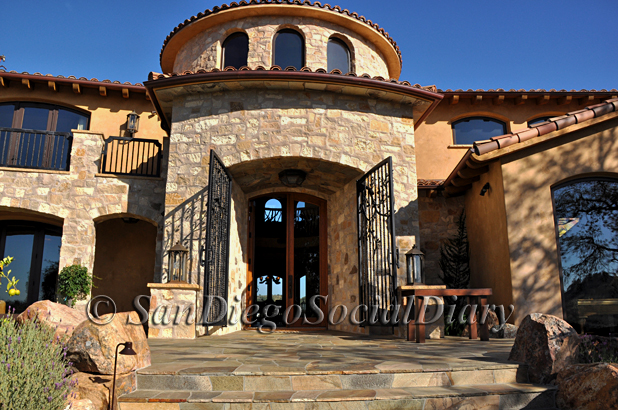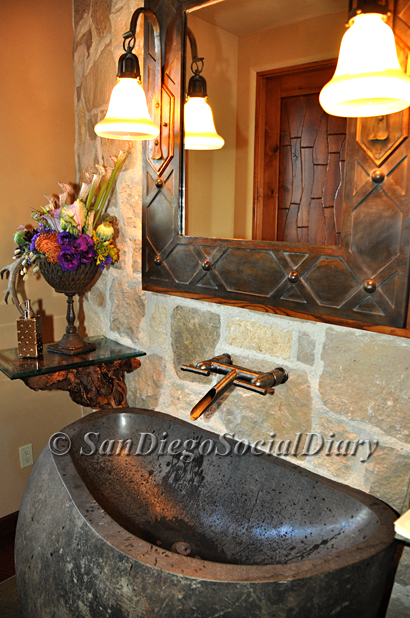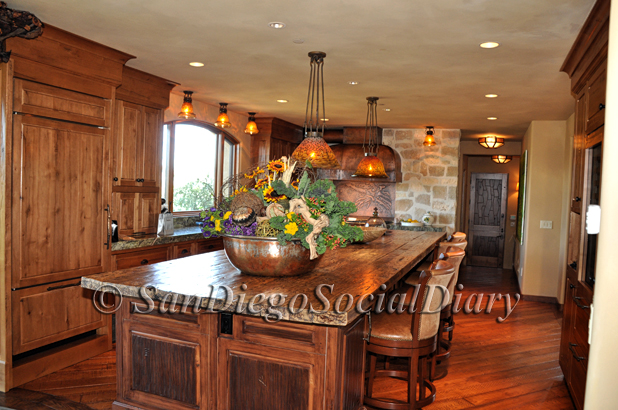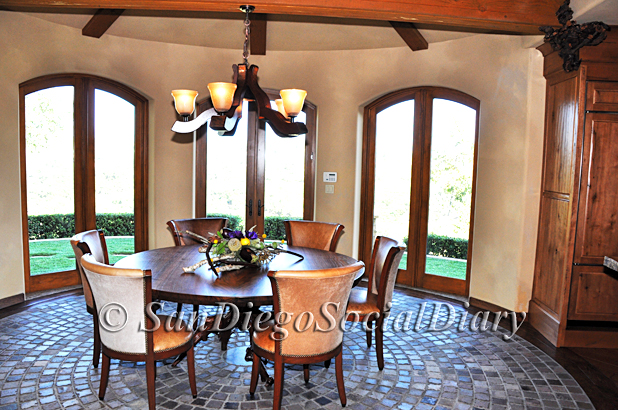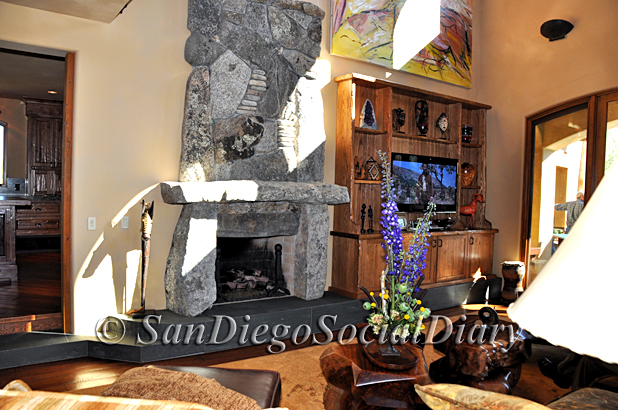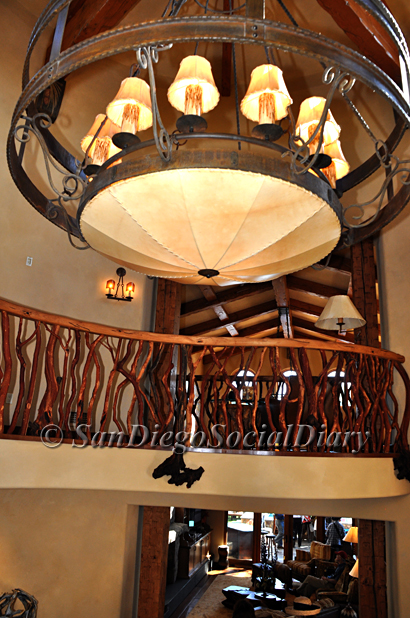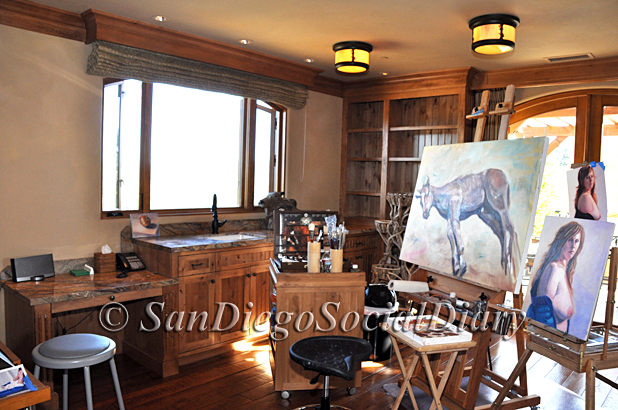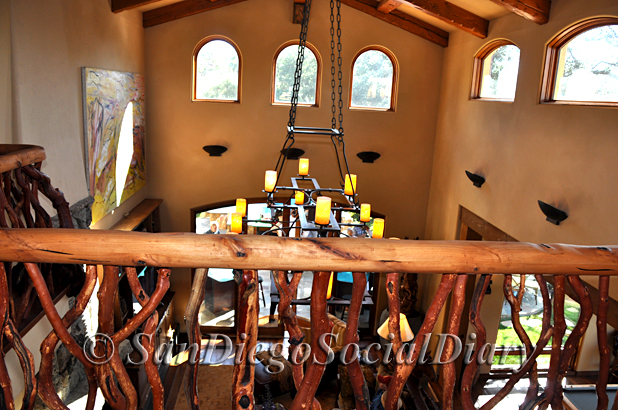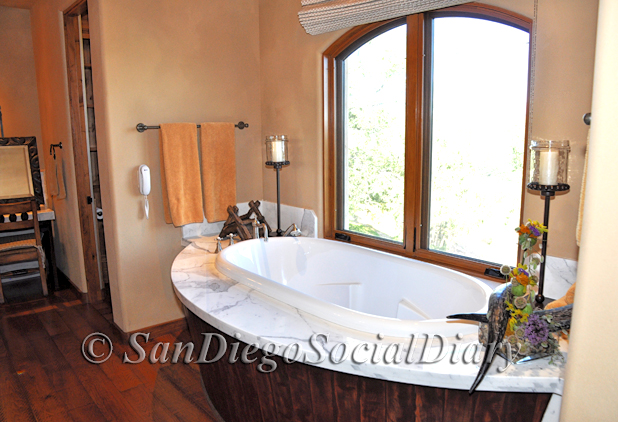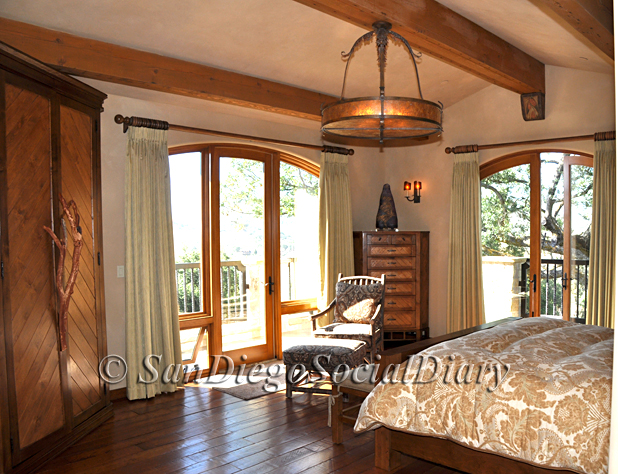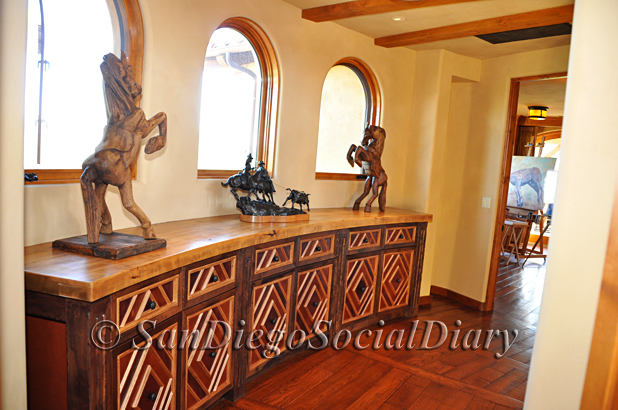 Don Cohn getting a grip and a laugh out of Conrad Prebys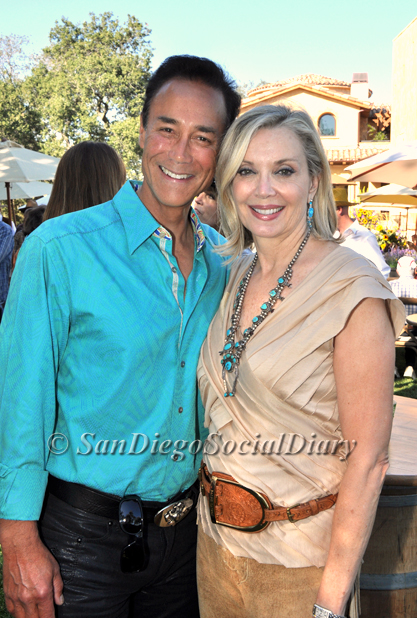 Scott Johnston with Karen Cohn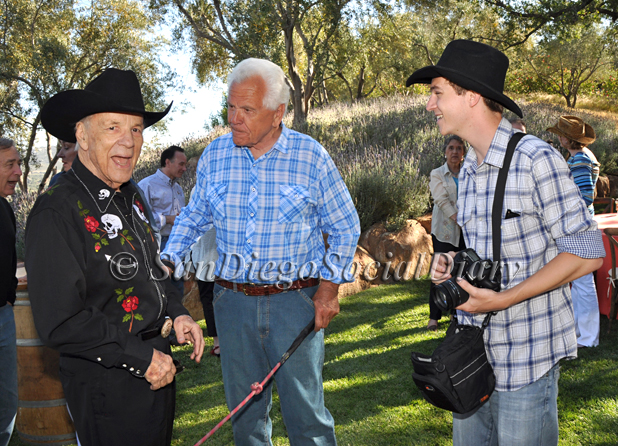 Conrad Prebys with Don Cohn and Jonathan Cohn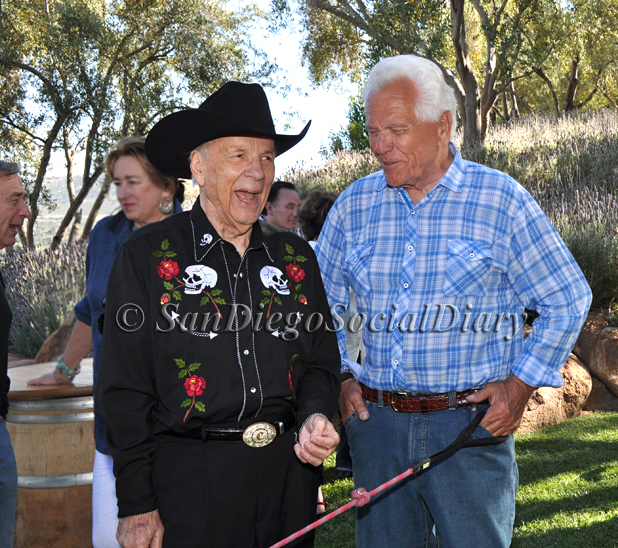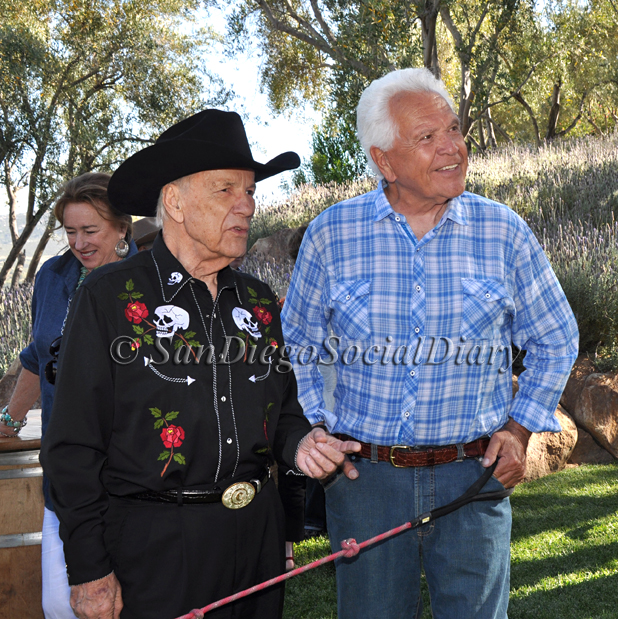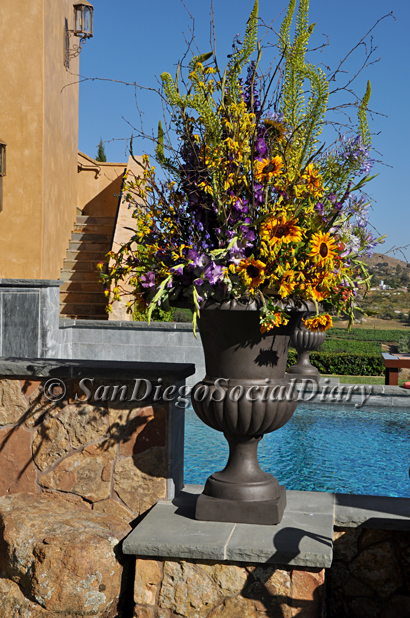 Magnificent pool side floral display by Jim Lennox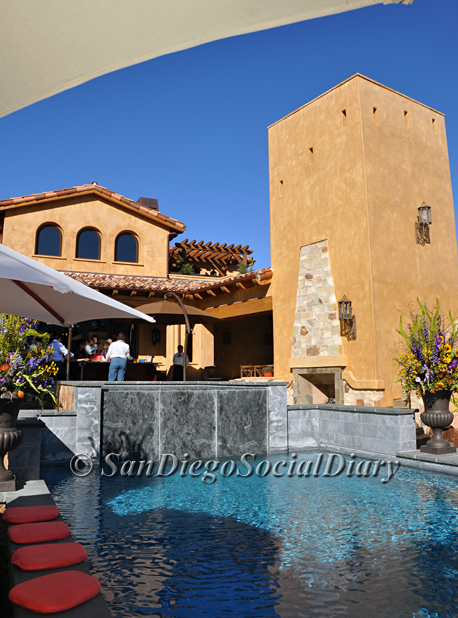 The pool to the ranch house view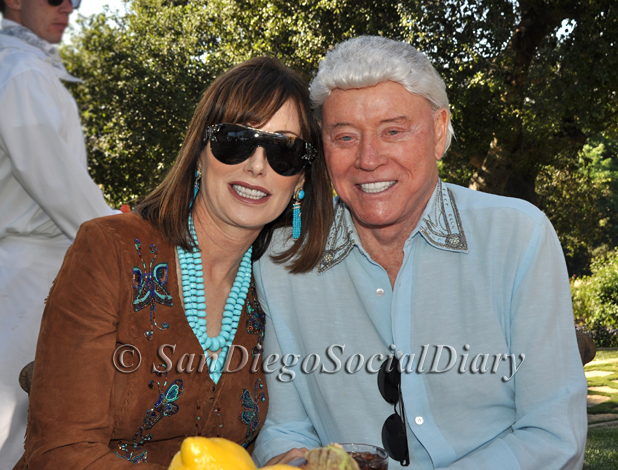 Valerie and Harry Cooper .... Valerie is an accomplished equestrian in her own right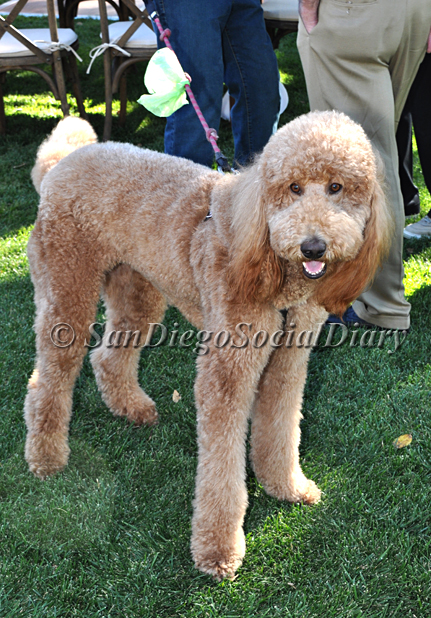 Max..... the 'fanciest ranch dog'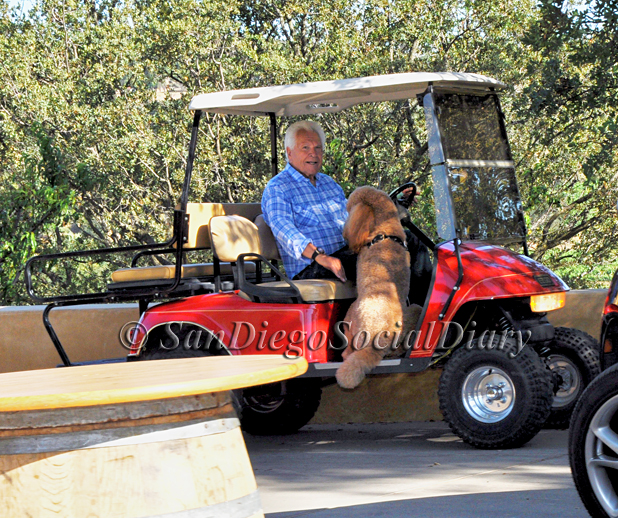 Don Cohn with his beloved Max!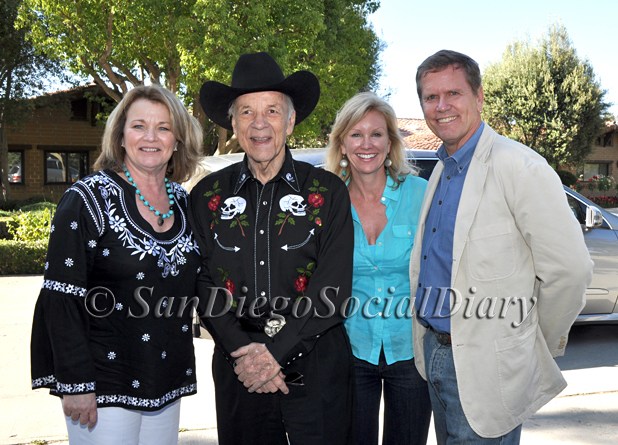 And then it was time to 'pony up' and ride home...pictured here are Debbie Turner and Conrad Prebys, with Lisa and David Casey
Follow us on Twitter twitter.com/SocialDiaryMag
Follow us on Facebook facebook.com/#!/margo.schwab
More Social Diary Event Coverage ....HOME
reported and photographed by Margo Schwab
publishing support by Scott Johnston
Please join us for fun informative updates on Twitter and Facebook

The Town Gossip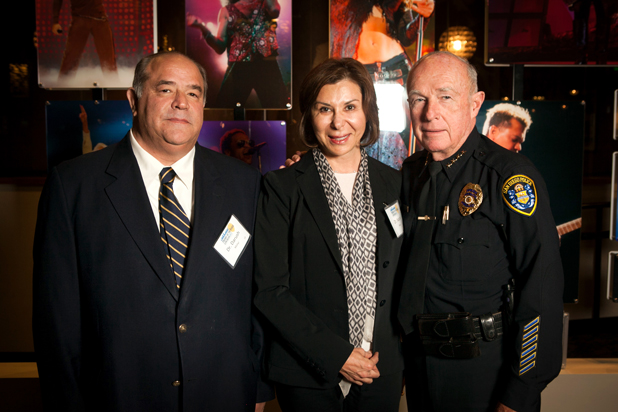 Dr. Darush Mohyi with La Jolla Cosmetic Laser Clinic's Dr. Nasrin Mani and San Diego Police Department's Chief William Lansdowne at the recent Friends of the Badge luncheon supporting the San Diego Police Foundation. Over $152,000 was raised to purchase Intoximeters for road safety, handheld cameras and video recorders and reflective safety vests. Bravo to all of those who support the San Diego Police Foundation!!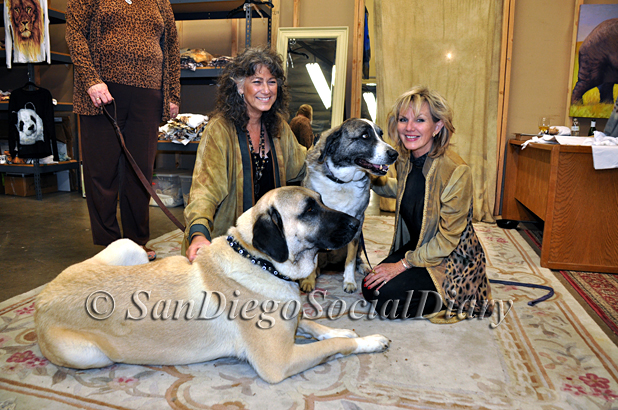 The Cheetah Conservation Fund held a fundraiser at the design studio of Jordan. CCF Founder and Executive Director Dr. Laurie Marker is pictured here with the designer Jordan and 2 very big Anatolian Shepherds...the dogs are being used in Africa to non-agressively provide a barrier between cheetahs and animal herds of locals. The plan works!
Email Commentary to be added
* Margo Schwab, MBA, more formally known as Margaret E. Schwab, has produced, written, interviewed and photographed for various media organizations since 1989. Schwab attended Holton Arms School, La Jolla Country Day School and La Jolla High School. Schwab has a B.A. from Scripps College, spent a business internship with S.A.I.C., Science Applications International Corporation, and earned a Masters of Business degree, M.B.A., from the University of San Diego by way of Claremont Graduate School . Schwab additionally took college courses from Harvard University, and Syracuse University. Schwab volunteers for numerous charity organizations. She also continues to support animal organizations and the prevention of people and animal abuse. Schwab is the editor and co-owner of The Social Diary.
Margo Schwab and Scott Johnston of The Social Diary Magazine are pleased to announce a partnerships with the San Diego Humane Society and SD METRO Magazine. They have also partnered with Country Friends and the San Diego American Heart Association and the Arthritis Foundation.
Margo Schwab and Scott Johnston are both members of the La Jolla Beach & Tennis Club (Margo Schwab since 1974) and both are now members of the University Club and its worldwide ClubCorp Compass Society. Margo Schwab and Scott Johnston are Police Press credentialed by the Chief of Police, William Lansdowne.
San Diego's The Social Diary would like to say a special thank you to our advertisers.
The Real Real - Luxury Designer Consignment
Bowers Fine Jewelry
La Jolla Cosmetic Laser Clinic
ARTS - A Reason to Survive
Mingei International Museum
HG Motorsports
Kleege Industries - Production Staging and more
Eclat Catering and Home Delivery by Chef Athanasia Ampelas
Margaret's The Couture Cleaners
Donovan's - America's Best Steak & Chop House, Prime Seafood Too!
PAWS - Helping People Helping Pets
Helen Woodward Animal Center sponsored by Taylor Miller
H. Moradi Estate and Fine Jewelry on Prospect Street
The Arthritis Foundation San Diego County
Nicole Miller at The Forum
San Diego Public Library Foundation
Rancho Coastal Humane Society
San Diego Humane Society
Hot Rock Jewelry
San Diego Museum of Art
Heinz Geitz Autohaus
Estate and Business Attorney John Smaha
San Diego Opera
Animal Fashion by Jordan
Juelerie by Pamela Pogue
The Museum of Contemporary Art San Diego
Giuseppe Restaurants and Fine Catering
The University Club Atop Symphony Towers and ClubCorp
WineSellar & Brasserie - featuring the Gary Parker Wine Club
Cafe Milano on Pearl Street La Jolla
The Marine Room
Ark Antiques
Extreme Pizza in La Jolla
The Animal Hospital of La Jolla
Eugene Ladopoulos of Mistra Estates Olive Oil
Warning ** photos, video and writing on this site are the
2012 copyright, all rights reserved, of The Social Diary LLC and its subsidiaries including San Diego Diario Sociales - Su Conexión Con la Sociedad, no reproduction of any part or parts is allowed without written permission by Social Diary Magazine